In this tutorial, we will show you how EmbedFeed works and integrates with WordPress in order to display Facebook, Twitter or Instagram social feeds.
Before you begin, please note that you will need to log in or create an account for EmbedFeed, where you will need to set up your feed, meaning you will use the EmbedFeed admin to generate and design your feed and just copy one line of code that you will need to paste in your WordPress page or post.
1. Generate your social media feed
Once you are logged in EmbedFeed, just follow these steps to create your feed widget:
1. Go to Sources and click 'Add new source'


2. Choose the social media network (for example click on Instagram)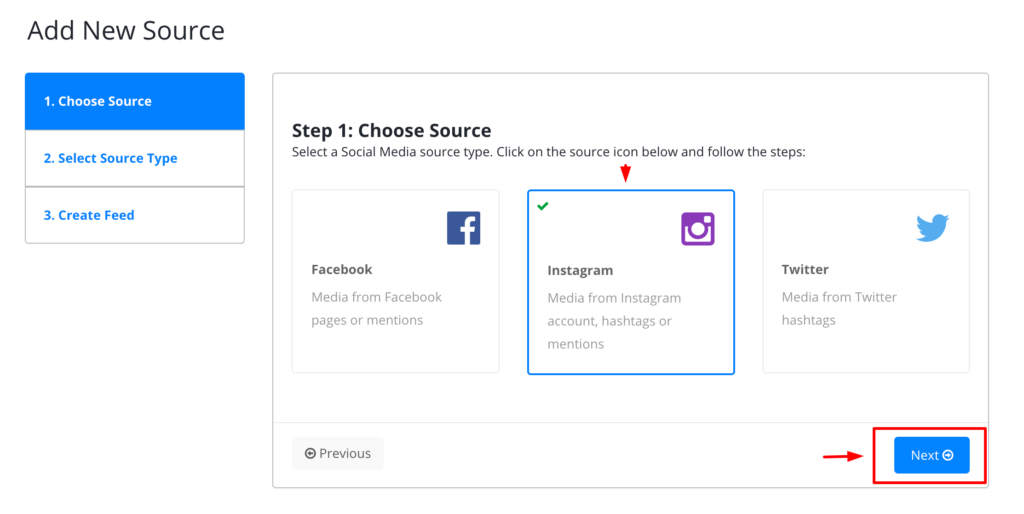 3. Choose to embed the feed from an Instagram @Account, click on the Instagram account and click 'Create'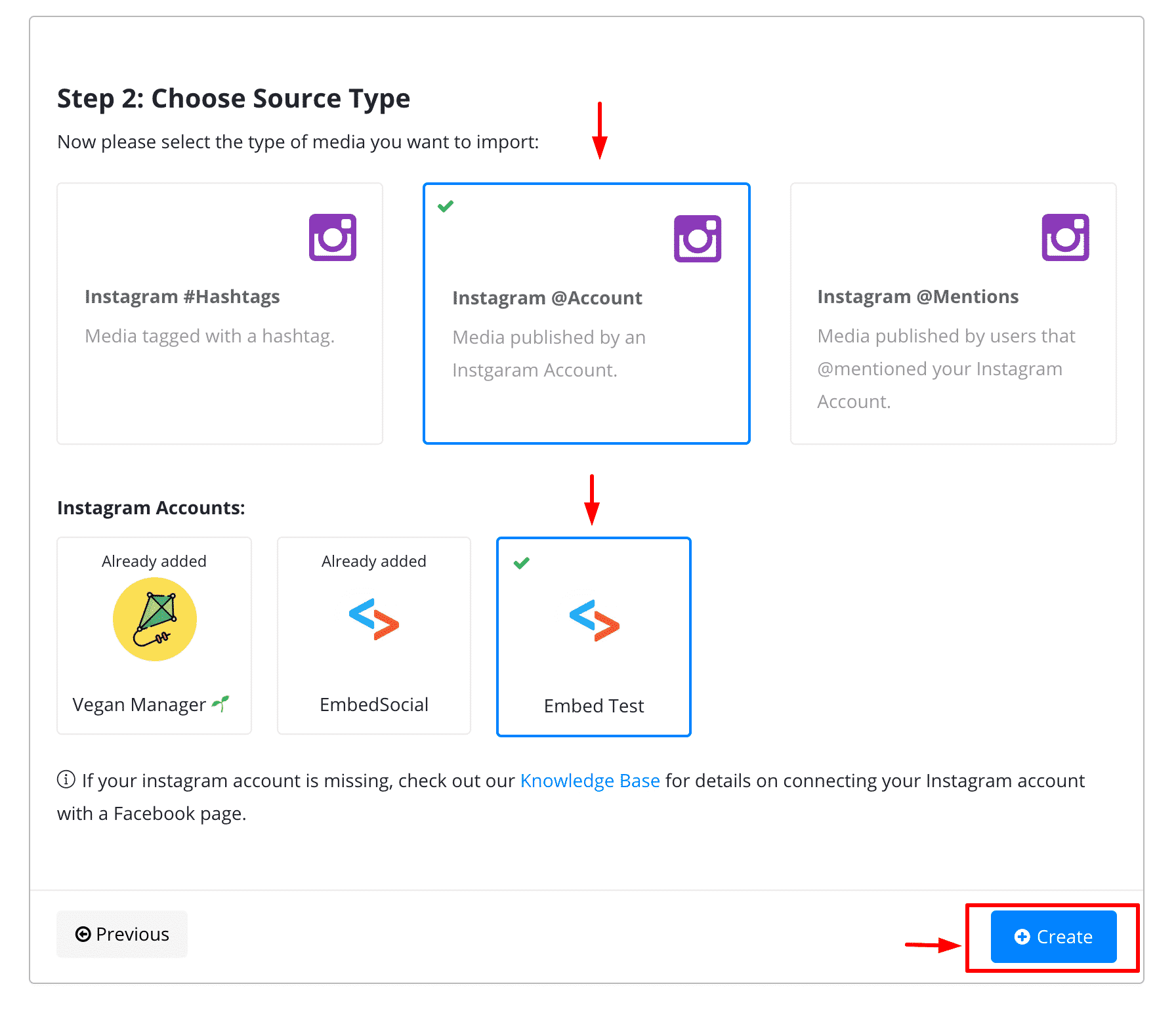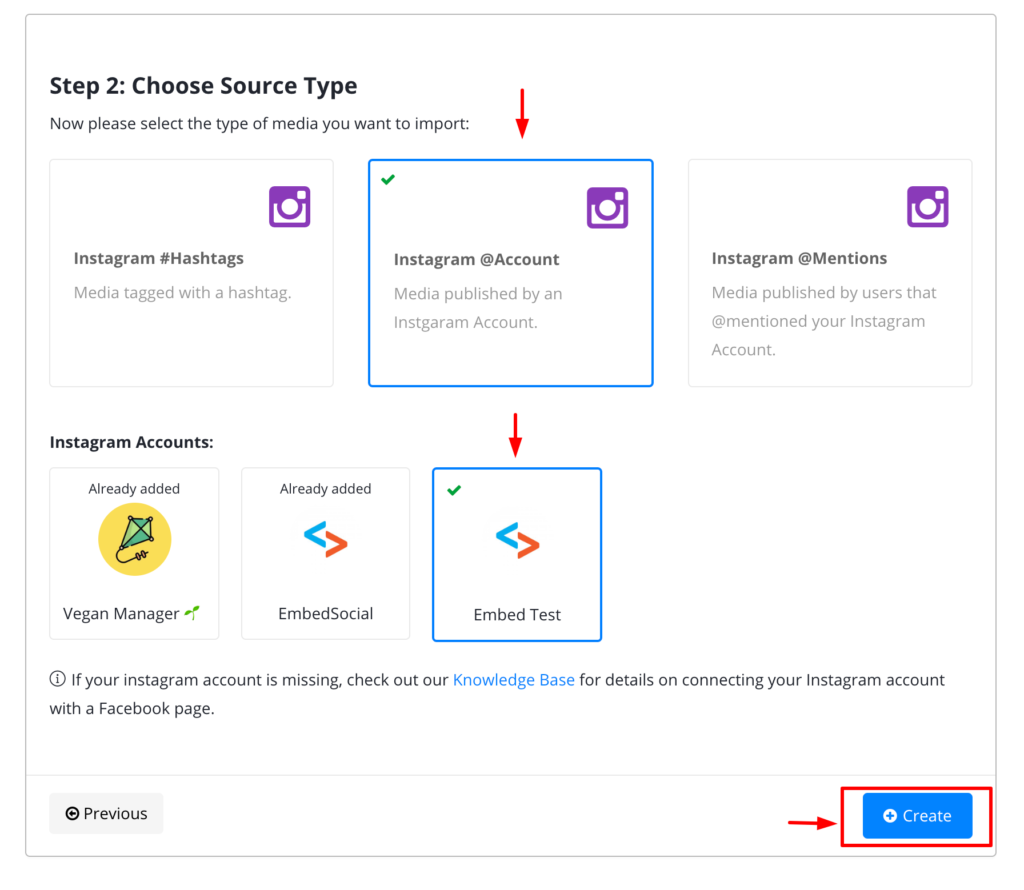 4. The system will create the feed and just click 'Create feed' to view and edit your new feed


That's it. In the edit screen of your feed, you can use the variety of customization options to design your feed or use the moderation options to choose which posts to show on your WordPress website.
Once you are finished just save the feed and follow the next steps to embed and display this feed on your WordPress website.
2. Embed your feed in WordPress
As mentioned, the EmbedFeed works with a plugin or you can also display the code with the general code provided in the platform. In the tutorial below, we will show you how to embed the feed with the official EmbedSocial plugin.
Go to Plugins and click 'Add New'
In the search field type 'EmbedSocial'
Click 'Install Now'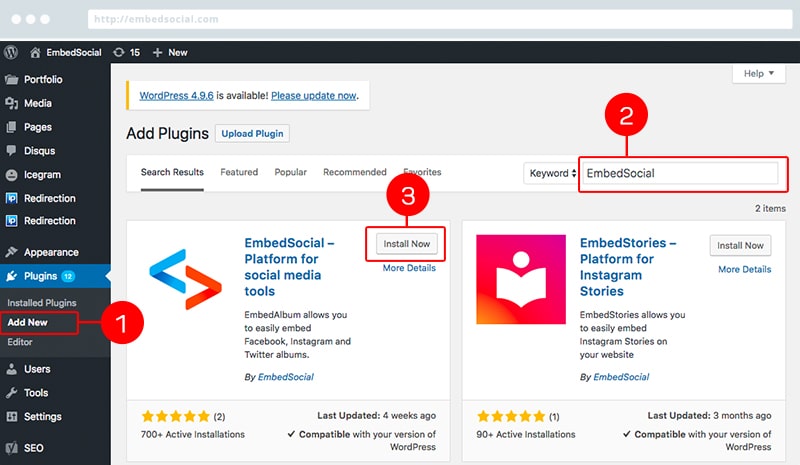 4. Once the plugin is installed just click 'Activate'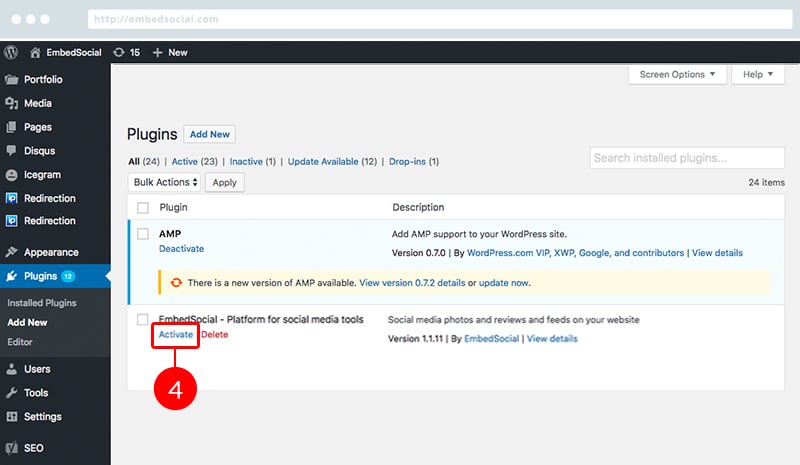 5. Now go back to your EmbedFeed account and copy the provided shortcode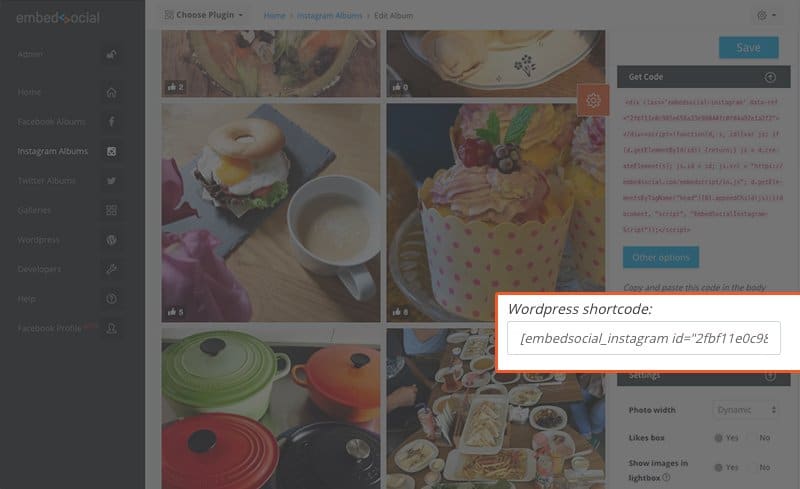 6. And paste the shortcode in your page/post WordPress editor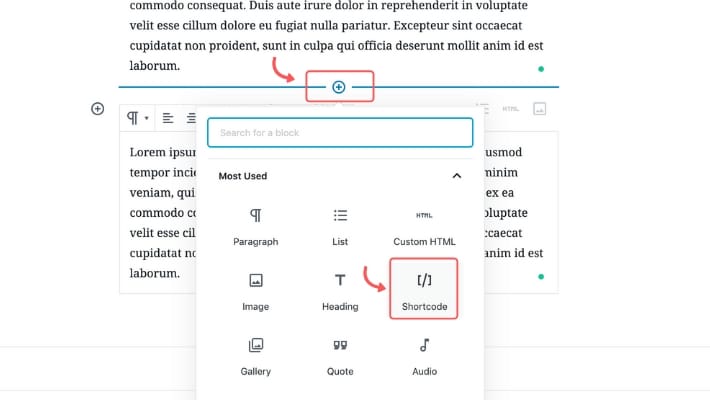 That's it.
If you want to manually install the plugin just click the link below to download our WordPress plugin.
Download EmbedSocial WordPress Plugin >>
Definition:
Social media aggregator
is a tool that generates posts published on social media networks and help analyze, moderate and display on your website.