Forever Free Instagram Widget for Websites
Embed your Instagram feed on any website with just one line of code with this free Instagram feed widget. With offical Instagram API integration.
More customizations are available in the social media aggregator Pro Version.
Trusted by 50,000+ online brands. World famous, and local. Join them.
Free version demo
Live demo of an embedded
Instagram account feed
Click on each thumb to display photos in a popup lightbox
Create a free account for EmbedFeed
Go to 'Sources' and choose Instagram
Connect your Instagram account and create a new widget
Copy the embeddable code and paste it into your HTML website
Try the PRO version, including direct customer support, access to all new updates, and no Powered By EmbedSocial logo. Combine your Instagram feed with Facebook, YouTube or Twitter feeds, get more professional features such as different layouts, customization options.
Works with 99.9% of the popular CMS platforms and web builders
We integrate with tons of other apps, e-commerce platforms (Shopify or Magento), and web builders. Native apps are available, too.
More embedding options: iframe or shortcodes

Constantly add new integrations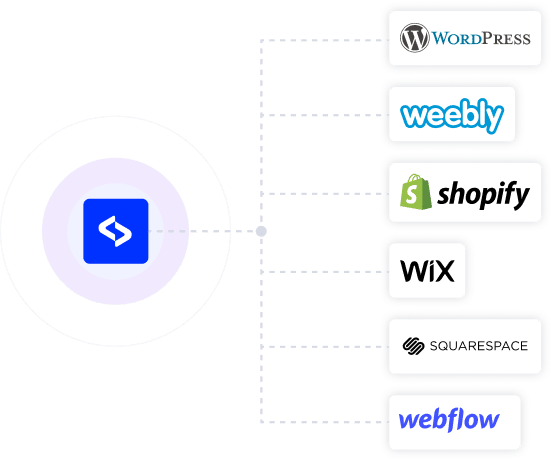 The EmbedAlbum Platform
A full solution for social media aggregation
Official API integrations with all major social media networks
Customization (pro)
Variety of widget settings to customize the look of your Instagram widgets
Use advanced customization options to make sure your widgets fit your website layout. Change colors, layouts, ordering, remove or show parts of the widgets such as dates, social media logos, and similar.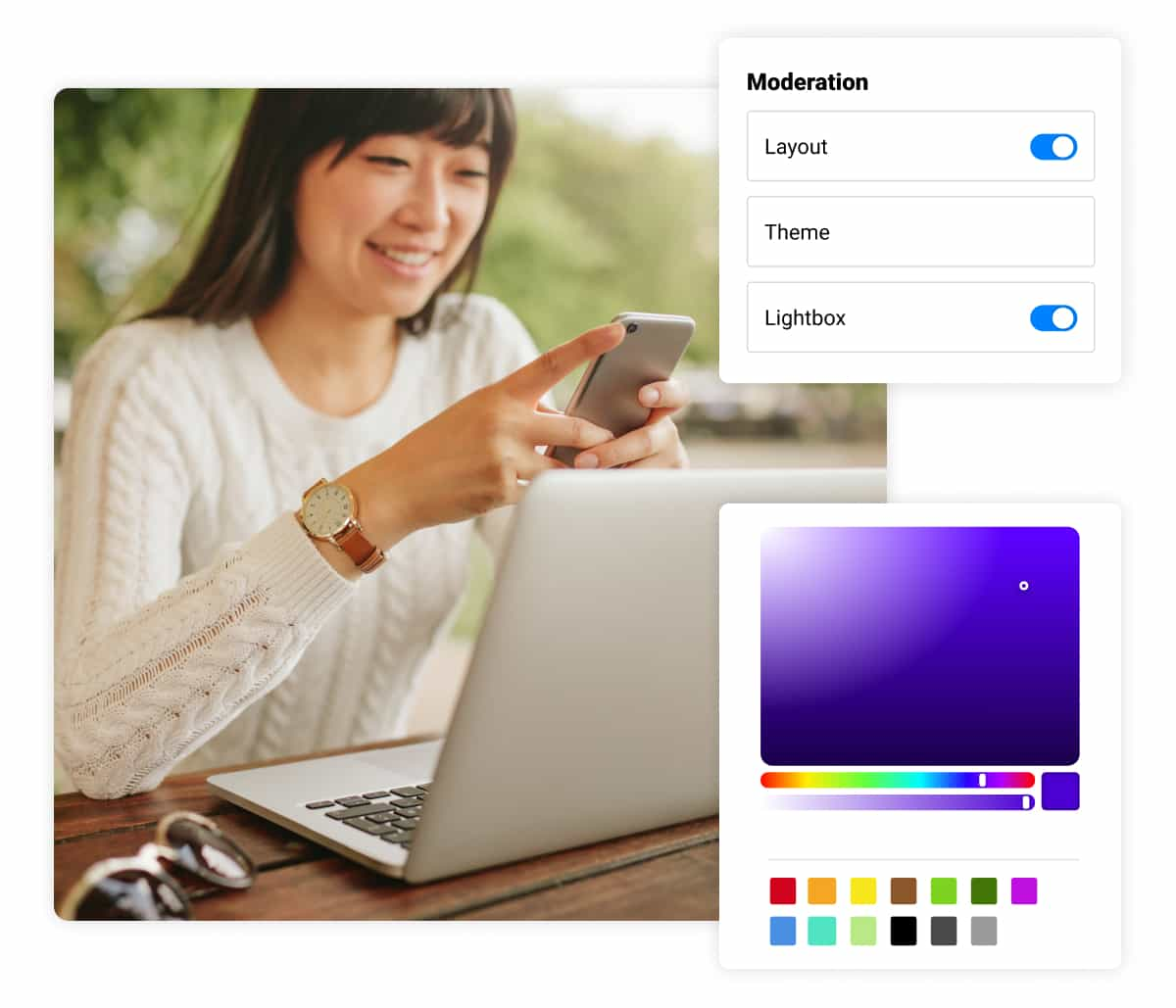 Do you use WordPress?
Instagram feed plugin for WordPress website
If you are using WordPress for your website, you can use our WordPress Instagram plugin for websites to use simple shortcodes that will display your Instagram or Facebook feeds, galleries, and albums. No need to add any access token nor need to edit your code header.
And more advance features
Import all Instagram content in a single click and create an entire gallery with Instagram posts that you can embed on any website.
Add clickable buttons to every photo on your Facebook or Instagram album and embed it as a shop feed on your website.
Yes, that's right. You can create Instagram feeds with posts that contain specific hashtags and build a UGC widget for your website.
Show a Follow button with a link to your Instagram account to help you drive traffic and increase followers.
Curate your social media walls and hand pick posts that you want to appear publicly in the feed. Plus ban posts with the negative keywords filter.
Display Instagram widget on your website in a masonry, carousel, grid template or create a modern and dynamic slideshow.
That's right! With one account, you can generate unlimited Facebook and Instagram photo albums and embed them on unlimited websites.
Configure the title, padding, or the image size, change thumbnail width, edit album title text, size, color, or use a custom CSS.
And.., Pretty much anything else you can think of ?
Pricing Plans for all business sizes. Embed Instagram widget today.
Start free and grow to a PRO plan for unlimited Instagram photo albums, entire Facebook galleries, and many options to customize the layouts.
* What are sources?
The number of sources indicates the total number of Facebook Pages, Instagram, Twitter Accounts, or Hashtags. Example: 1 Facebook page = 1 source or 1 Instagram hashtag = 1 source.