EmbedReviews provide a flexible code that can be used in lots of web builders that are available on the market.
In this tutorial, we will give you a detailed walkthrough on how to embed Facebook, Yelp, Google reviews on any Wix website.


Once you login to your Wix account, in your dashboard select the website that you want to manage, that will navigate you to the Site Manager.
To add HTML code, click on the plus (+) icon from the left sidebar menu
From the content blocks list, click 'More' located at the bottom of the list
The HTML section will apear on the website, where you need to click the buttoon 'Edit Code'
In the popover selct Code and paste the EmbedReviews code
That's it. Here is how our reviews feed form Facebook, Yelp and Google reviews looks in a Wix website: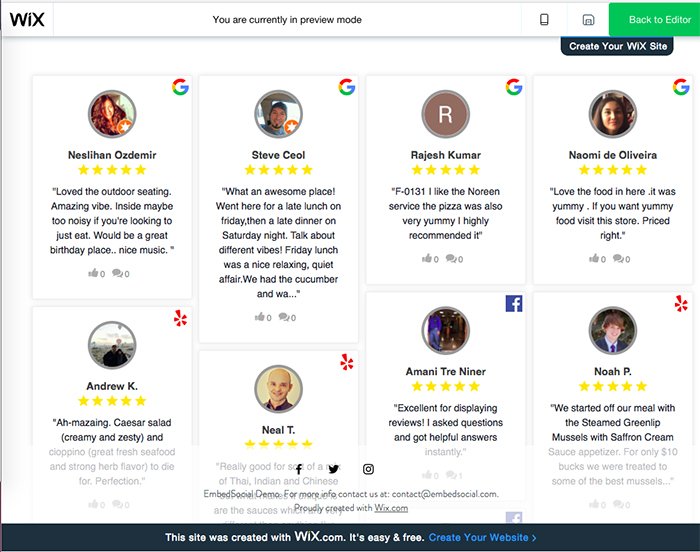 Hope this tutorial will help you enrich your Wix website.
Let us know if you have any questions.