To allow EmbedStories to fetch your Instagram stories, the Instagram platform requires you to add an Instagram account to a Facebook Page you are an admin or editor on. Basically, this means that you will link your Facebook to your Instagram account.
Please note this is the same step by step if you ever want to have your Instagram account linked with your Facebook page in order to share posts from Instagram to Facebook directly.
To do this in a fast and simple way, we outlined below the official Facebook guidelines.
So, to add an existing Instagram account to your Facebook Page:
Go to your Facebook Page.
Click Settings in the top-right of your Page.
Click Instagram in the left main menu.
To add an existing Instagram account to your Page, click the 'Log in' button.
A popup will appear where you will need to enter your Instagram account's Username and Password, and click Confirm.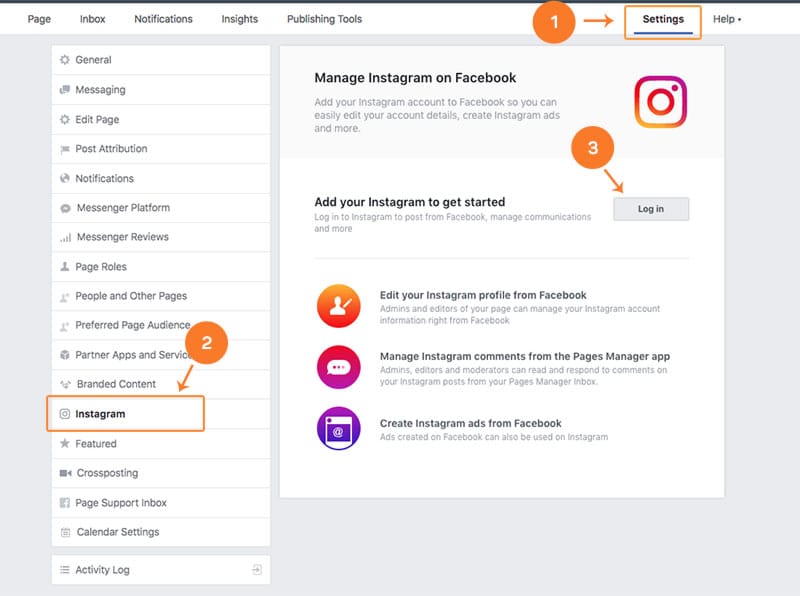 After you finish this process, just go back to your EmbedStories account to refresh the system and allow it to generate your Instagram stories.
To do this follow the steps below:
Navigate to 'Sources' and click the top right button 'Add Source'
In the Sources page, click the button on the top right 'Refresh Instagram accounts'
Now you will be able to see the list of Instagram accounts that are connected to your Facebook Pages
If you still do not see the Instagram accounts on the list, contact us for additional help.
Please note: that you can have multiple Facebook pages connected to different Instagram accounts, that EmbedStories can sync and generate the related Instagram stories.