Complete link in bio builder with .link domain for

creators | Tiktokers
Create your own .link social site with custom domain for your Instagram or TikTok bio and direct followers with clickable links to product pages or blog posts.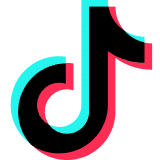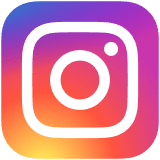 Integrated with TikTok and Instagram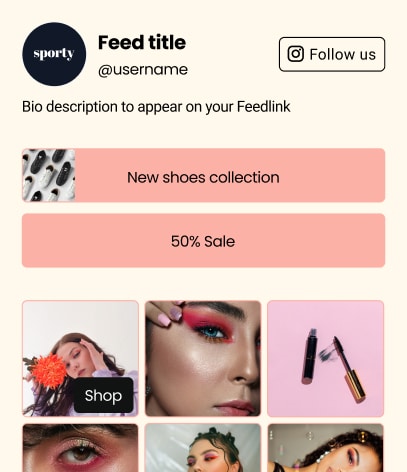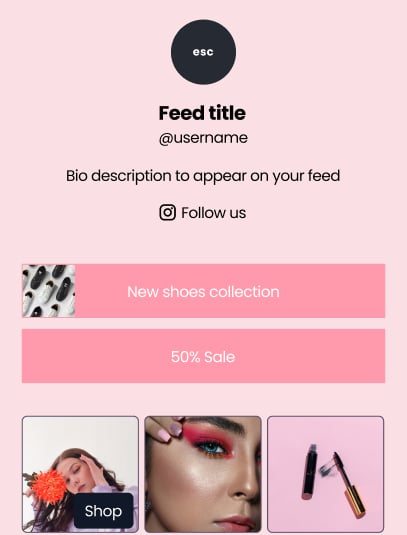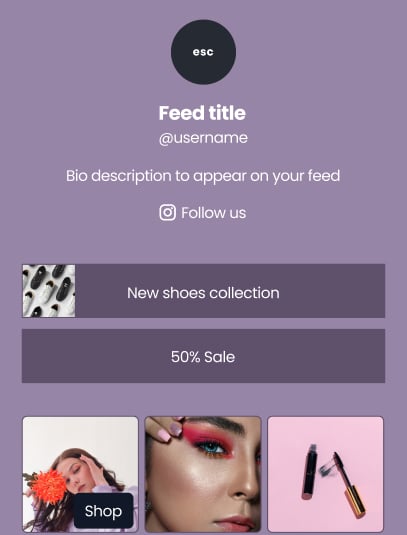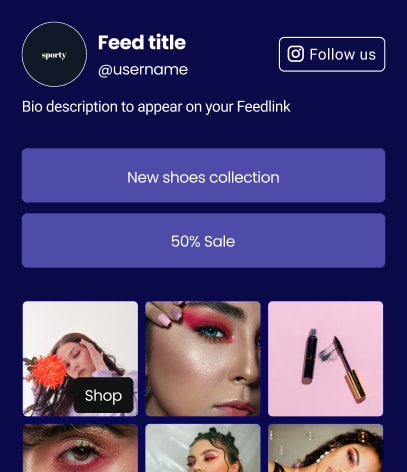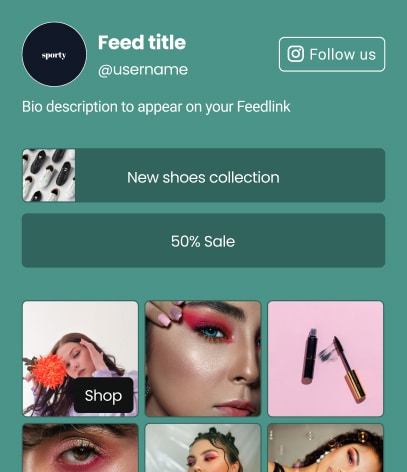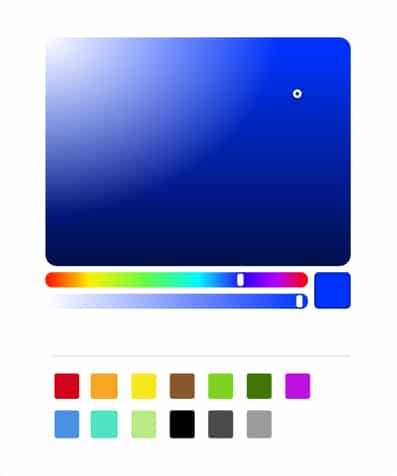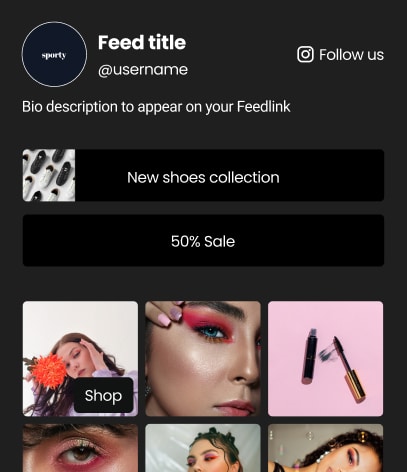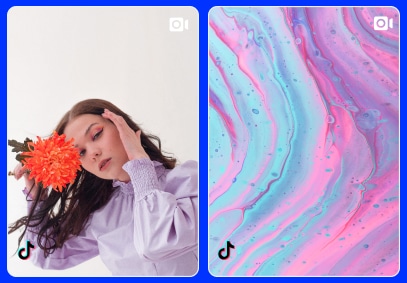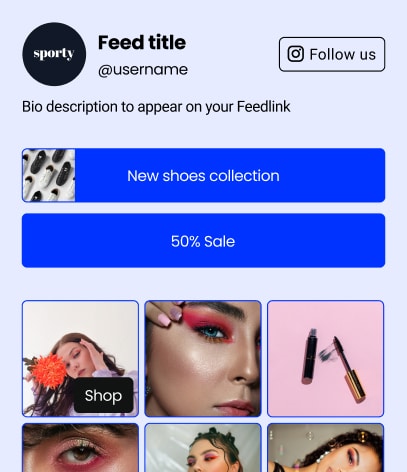 What is link in bio page builder?
Looking to make it easy for followers to find more information about your product? Feedlink is here to help! It is one of the best link in bio tools that generates a clickable URL for your bio on Facebook, Twitter, Instagram, or TikTok social profiles. This way, you will get a custom landing page where followers can easily explore all of your important links in one place – without having to search through your posts or Instagram captions! So why wait?

Try Feedlink today and see the difference it makes.
Key benefits
More than a link. Build a complete microsite in seconds with an advanced link in bio tool.
Fully customizable
Make sure your Feedlink fits your website design and branding.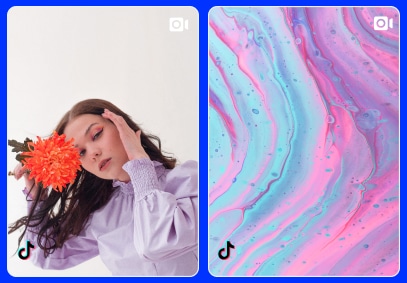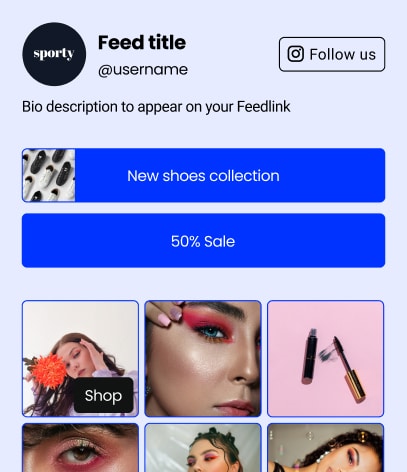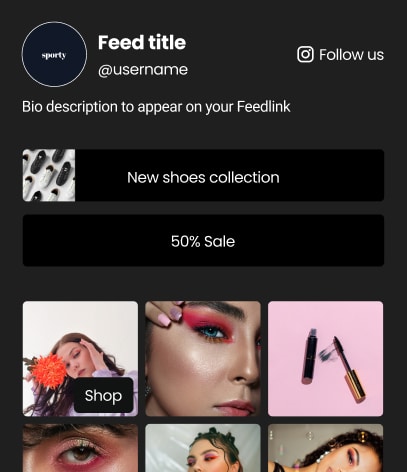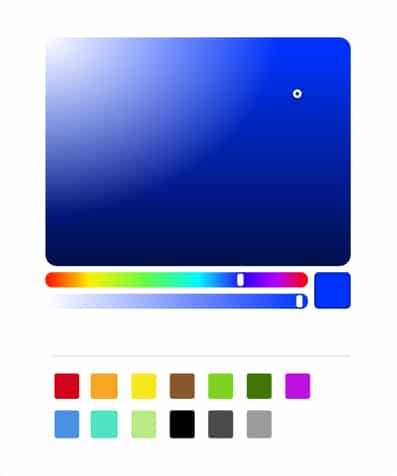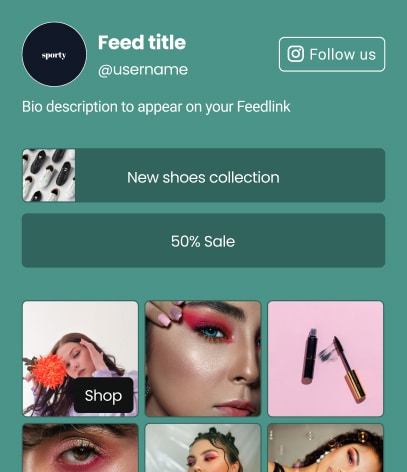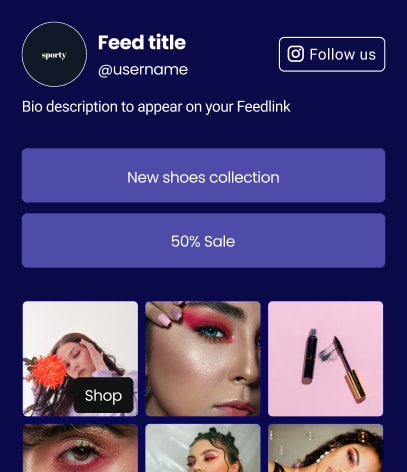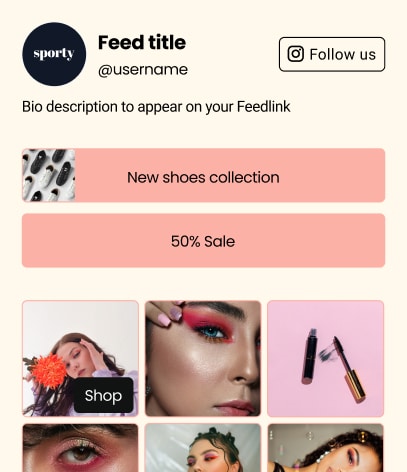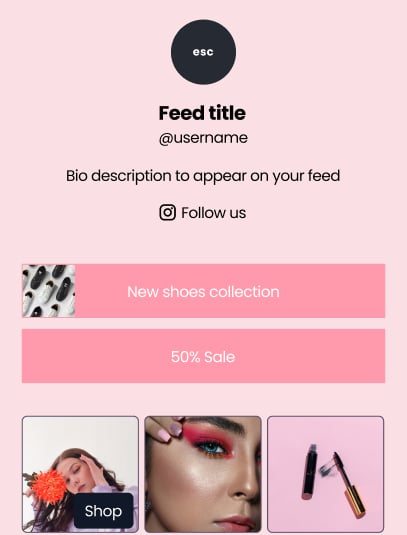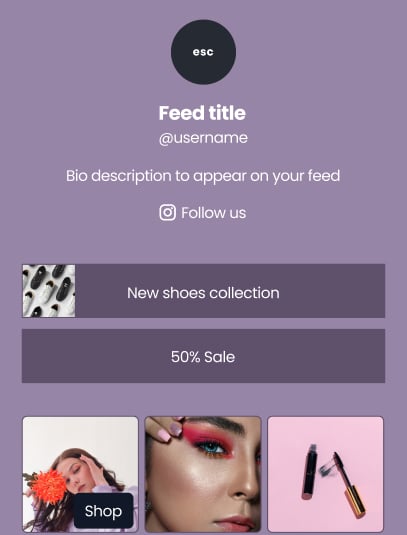 Mobile-first AMP features
The one-of-a-kind feature will load your bio page in an AMP format at a lighting speed.
Create a clickable Instagram and TikTok landing page and increase traffic instantly
Feedlink generates all your Instagram posts and gives you the option to tag each post with a custom link that leads to individual landing pages on your website. And every time you publish a new post on Instagram, it will show on the page as the latest blog post at the top of the feed, thus enhancing the user experience.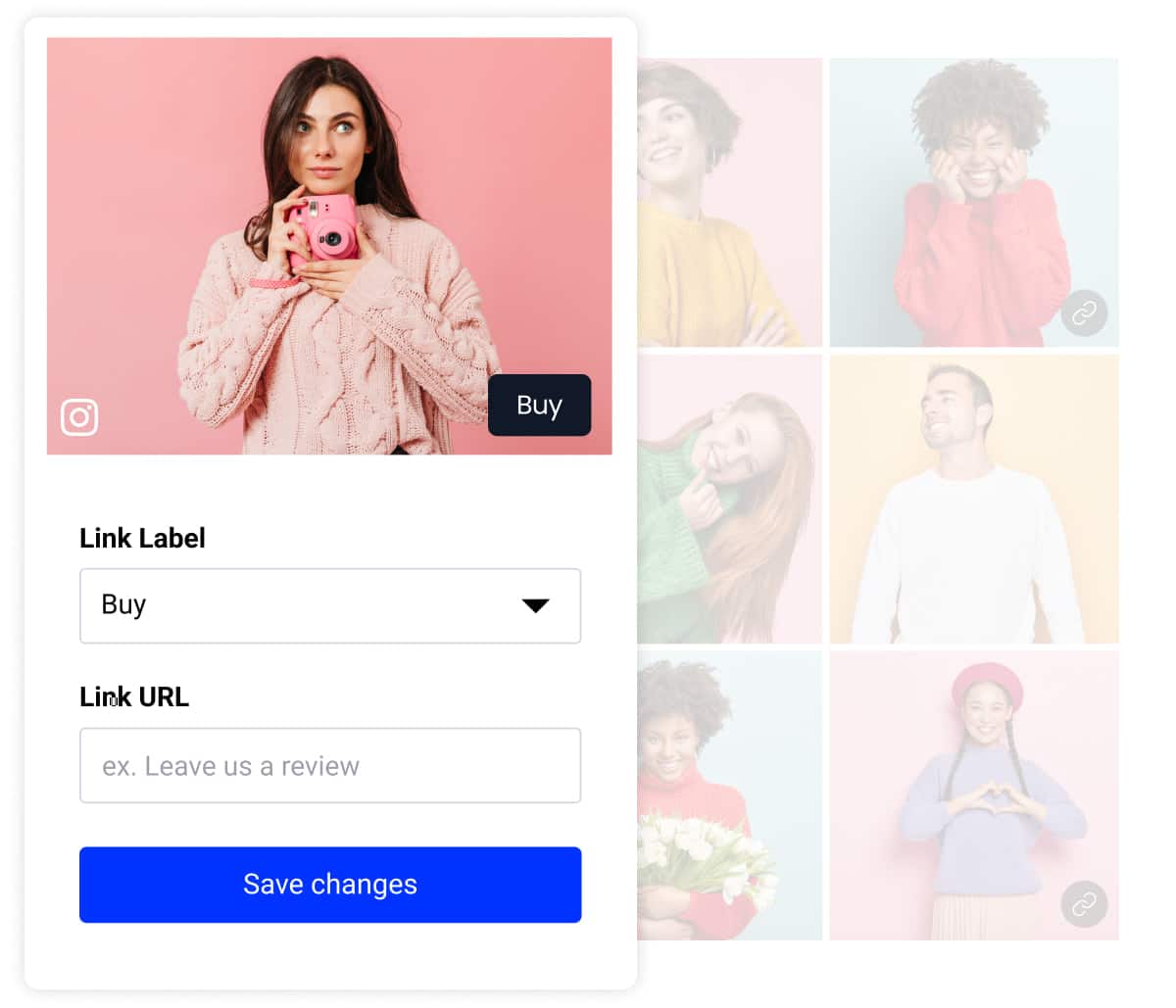 Change feed but never the link in your Instagram bio
You will never again need to edit your Instagram bio link at the top of the screen of your profile page. Change the album feed to show posts with essential links if you want to display different posts for a new marketing strategy.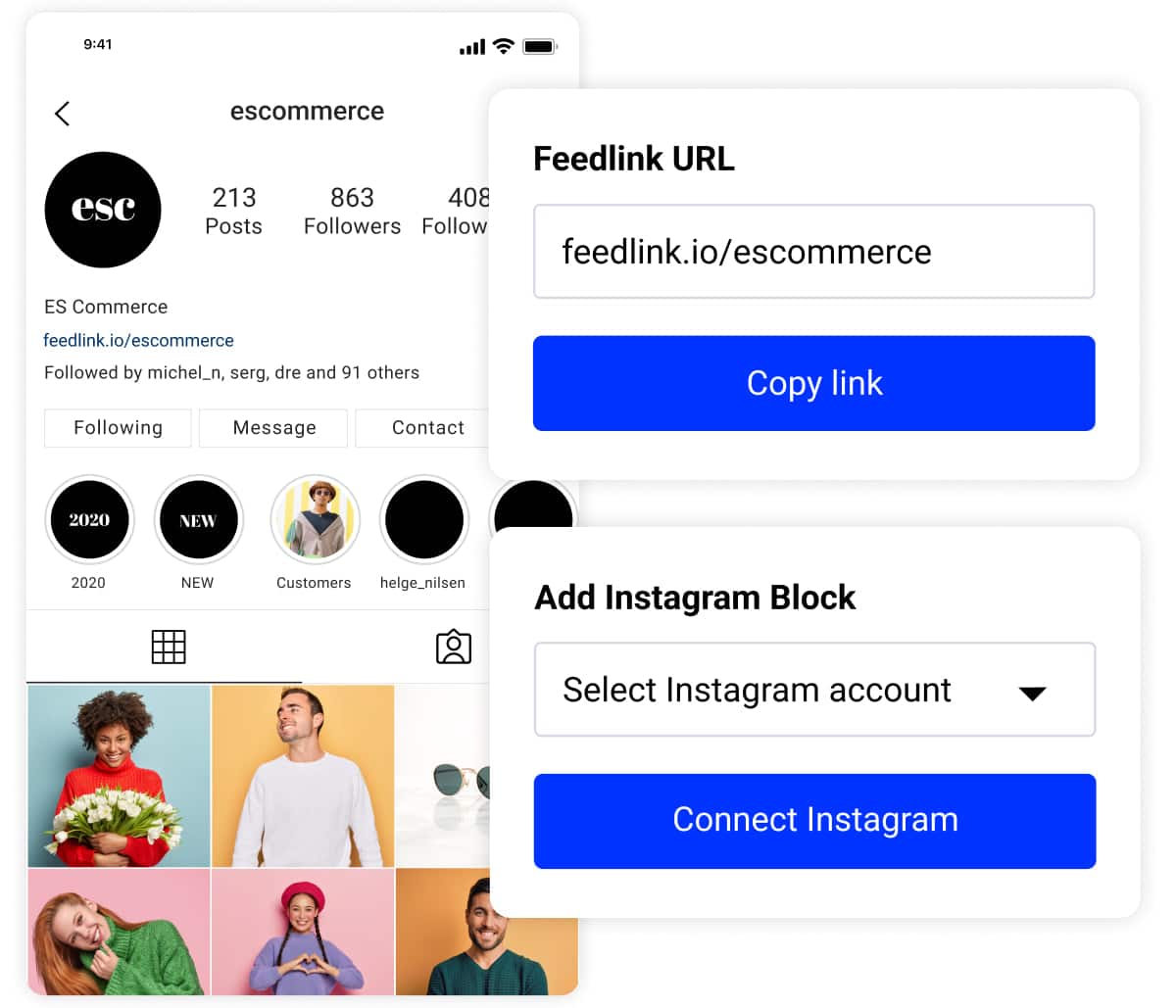 Multiple links for multiple TikTok and Instagram profiles with one plan
Do you manage more than one Instagram and/or Tiktok profile? No problem. Just create your Feedlink profile and get access to make unlimited links for multiple Instagram (private or business accounts) or TikTok profiles or use the custom link option to create links for all other social media profiles. All with one account.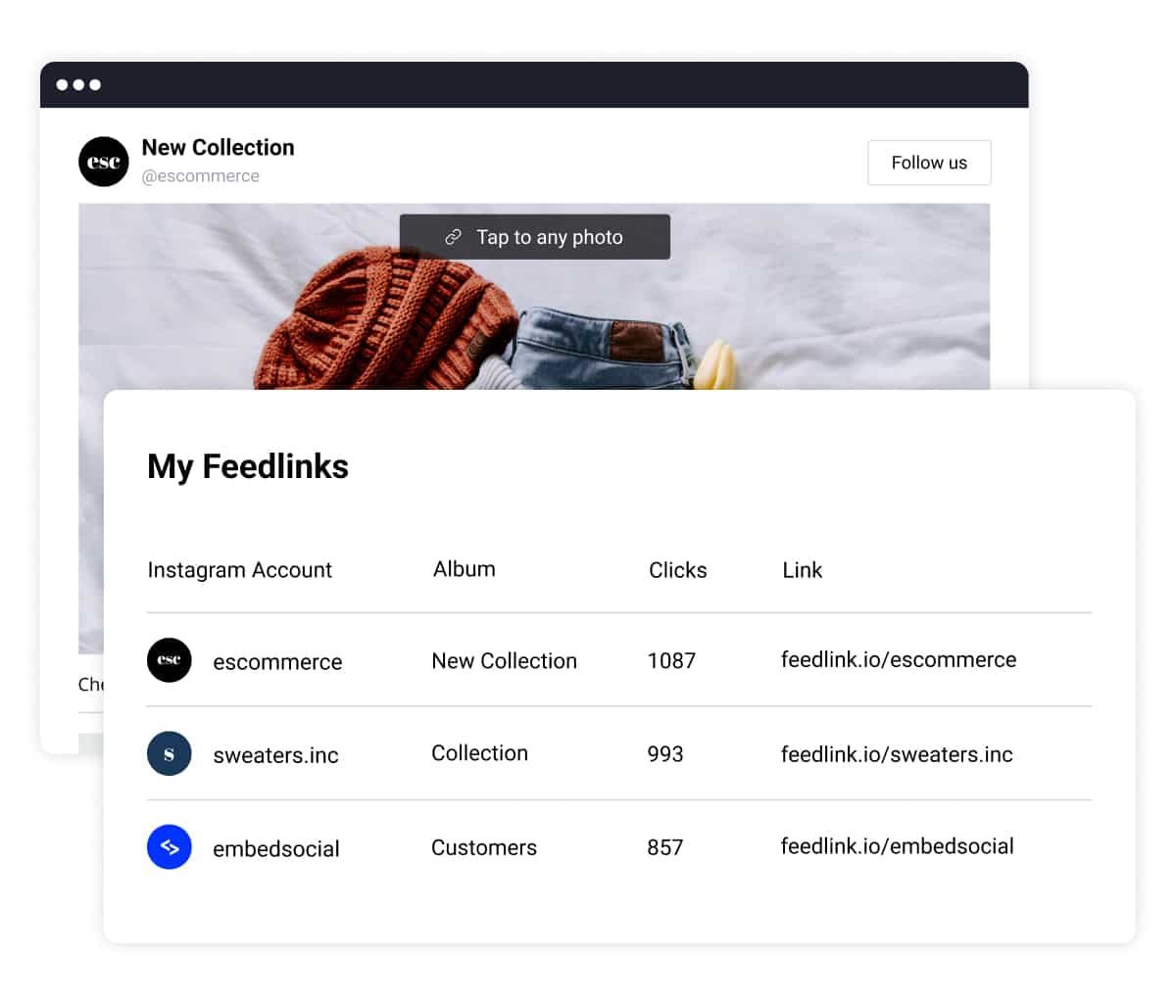 Profile Block
Build a fully custom 'link in bio' page
Display your avatar, online profile, and biography in a totally new unique way, so you can put your best foot forward and make a lasting impression. Choose from different styles Default, Classic, or Banner, and use all the customization options available to make your signature 'link in bio' page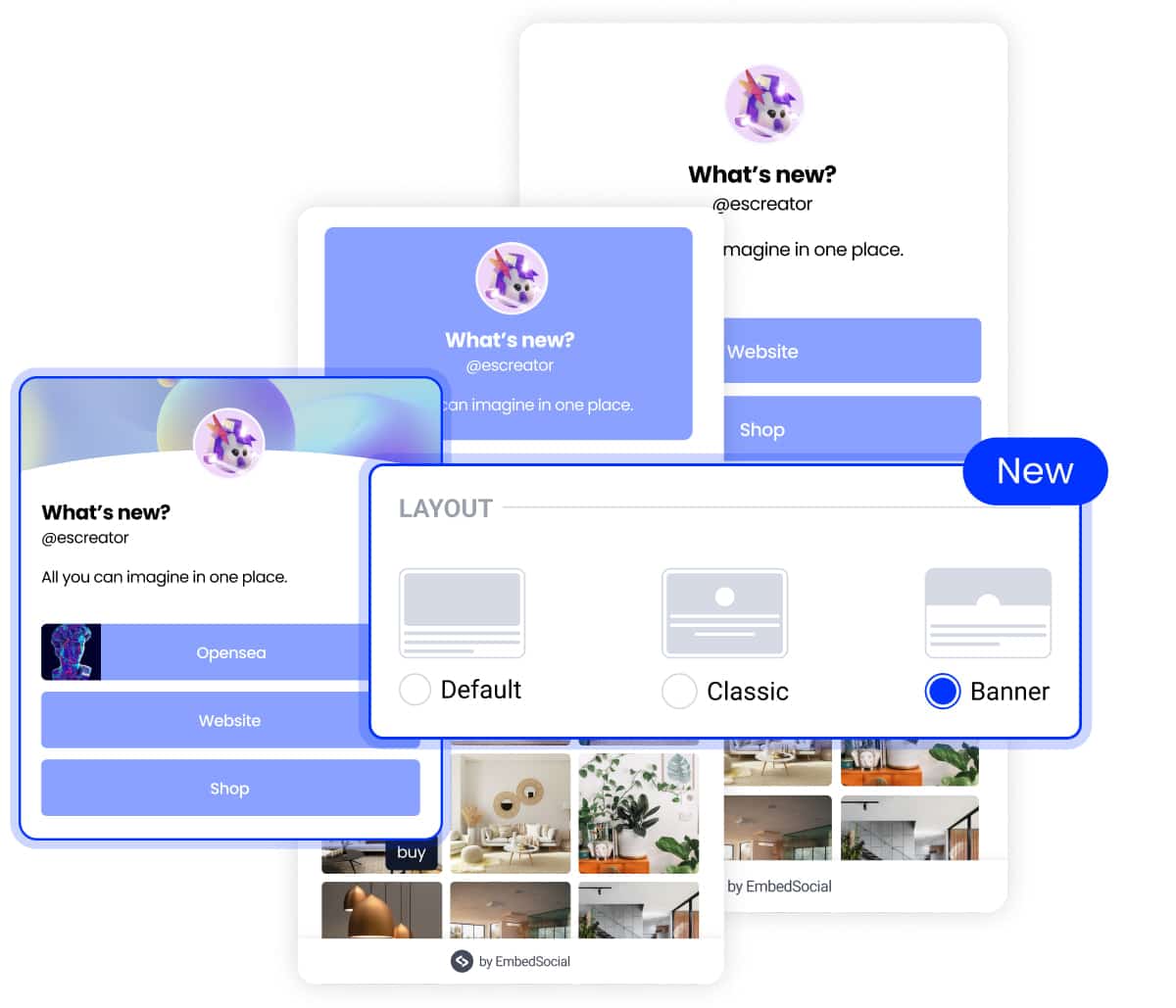 NEW
Create social media newsletter automatically
An advanced feature that allows users to aggregate a newsletter with their TikTok and Instagram posts and send it every week to subscribers automatically. Plus, an in-built subscribe block allows fans to subscribe on your Feedlink page and get the newsletter each week.

Learn more >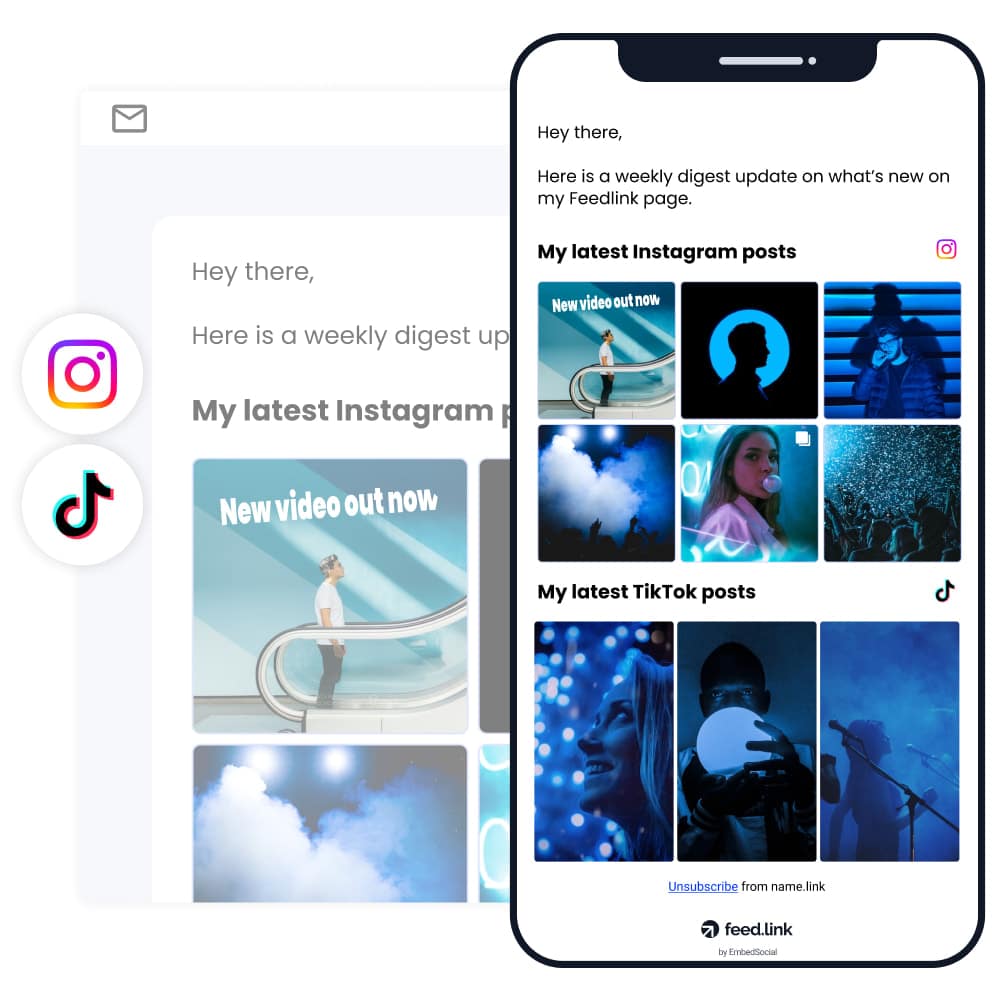 More than just a link
Whether you're a creator, a community manager, or a full-stack agency, Feedlink unlocks all use-cases.
Apply the same link to all photos
Link styles (coming soon)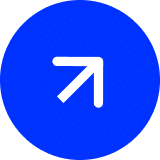 Our users
Feedlink works for everyone
Join the creators who take advantage of their social media bios and Feedlink's advanced features.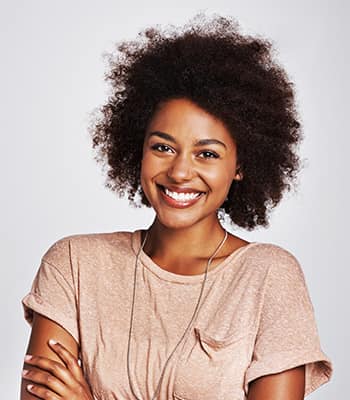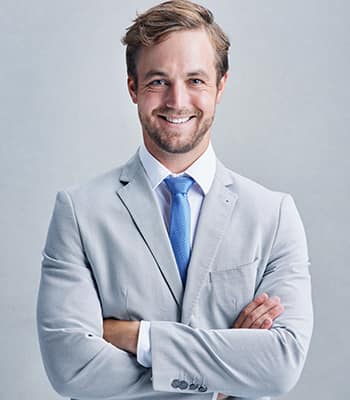 Content creators
Content writer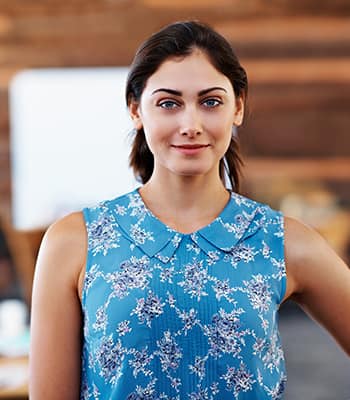 Instagramers
Brand advocates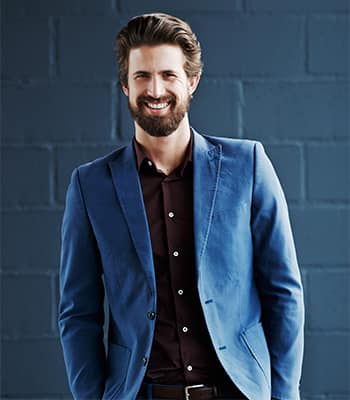 Agencies
Community manager
Here is how to create TikTok or Instagram bio links?
Feedlink works by generating a feed from your posts and providing you with options to tag each post with an external link. With that, you can create a clickable Instagram or TikTok homepage compiled with clickable posts to other pages on your website. Also, you can add the Feedlink in your YouTube channel bio use it in a tweet, podcast platforms, or other social networks profiles.
Connect Instagram or TikTok social profiles or start from scratch
Add custom links and links on the social media posts
Paste link in Instagram profile's bio right above the Stories highlights

Pricing plans
Get your forever-free link in bio now. Or go PRO for more
Start with the free version and upgrade anytime.

– Approved API integrations
– Dedicated support
– Constant feature upgrades
The domain is included in the free plan for 1 year free. After a year, renew for only $12/year.

Need to get posts from more Instagram or TikTok accounts? Request access to an Enterprise Plan with more sources and custom pricing. Request enterprise plan >