Feedlink.io by EmbedSocial
Free Instagram link in bio tool
Display your own Feedlink.io URL in your Instagram bio to direct Instagram followers with clickable links to product pages or blog posts.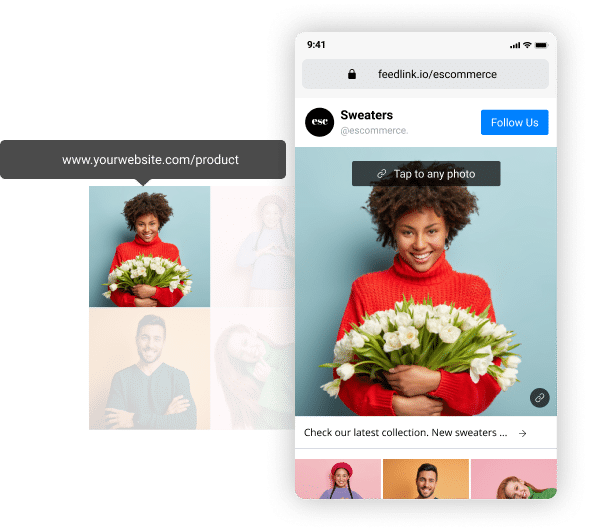 What is Link in Bio for Instagram?
Feed Link is part of the EmbedAlbum platform, which helps you connect Instagram account and generate a feed from your Instagram posts. With Feed Link, you can create a clickable URL perfect for enhancing your Instagram marketing that you can use as a direct link to your new Instagram homepage compiled with clickable posts to any other landing pages. You can include this unique link in any social platform, such as youtube channel, using it in a tweet, podcast platforms, or other social networks profiles.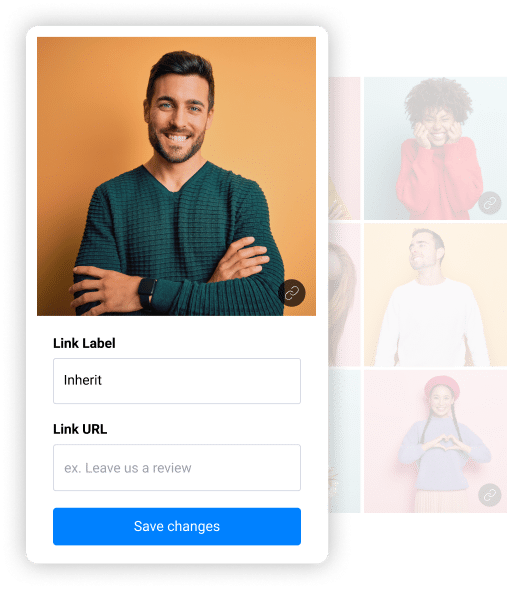 Create a clickable Instagram landing page
EmbedAlbum generates all your Instagram posts and gives you the option to tag each post with a custom URL. And every time you publish a new post on Instagram, it will show on the page as the latest blog post at the top of the feed, thus enhancing the user experience.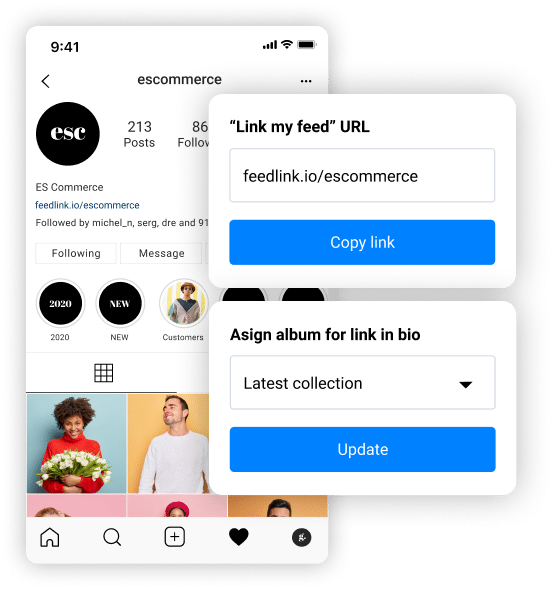 Change feed but never the link in your Instagram bio
You will never again need to edit your Instagram bio link at the top of the screen of your profile page. If you want to display different posts for a new marketing strategy, change the album feed to show posts with essential links.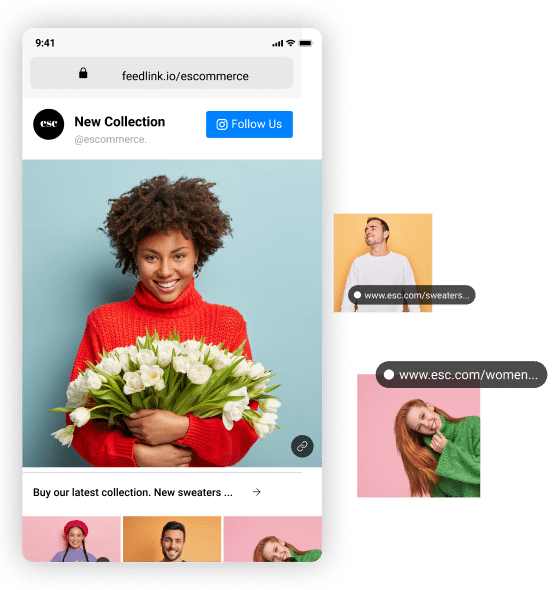 Sell with your Instagram feed
Create a Shoppable Instagram Feed and build a new traffic and sales channel from your Instagram account. Link Instagram posts to checkout pages on your online store or redirect Instagram followers to announce a new product, giveaway, or blog posts. Just click to 'Edit profile' and add a single link in your Instagram bio.
Sit and watch your social media traffic increase
Built to drive traffic on mobile and give Instagram followers a clear call to action share links, making it easier for them to discover more about your posts or buy your products. Click stats are available for each Feed Link.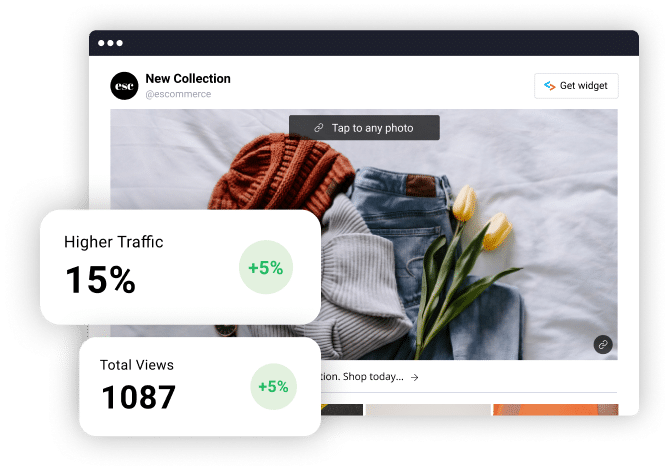 Feed Links for multiple Instagram profiles
It works for all Instagram users and influencers. Just create your EmbedAlbum account and get access to make unlimited links for multiple Instagram profiles or other social media profiles.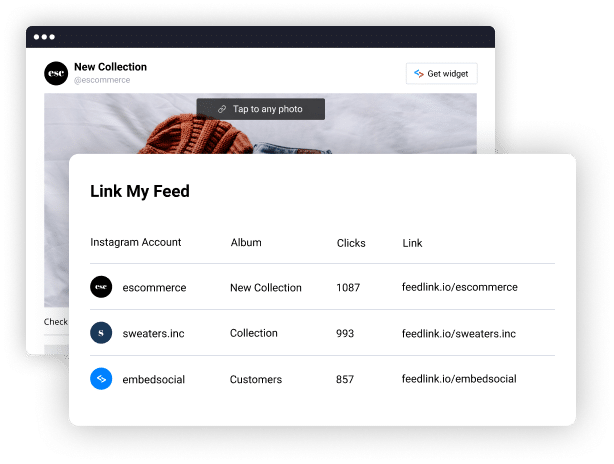 Get your own Feedlink.io for your Instagram bio
Feedlink.io is part of the EmbedAlbum paid plans and free versions. Just sign up below and create your first Feed Link.
* What are sources?
The number of sources indicate the total number of Facebook Pages, Instagram or Twitter Accounts that the system uses to collect social media photos. Example: 1 Facebook page = 1 source.