Trusted by 250,000+ big and small brands. World-famous and local
Instagram feed widgets for any website theme.
Whether you have questions or you would just like to say hello, contact us.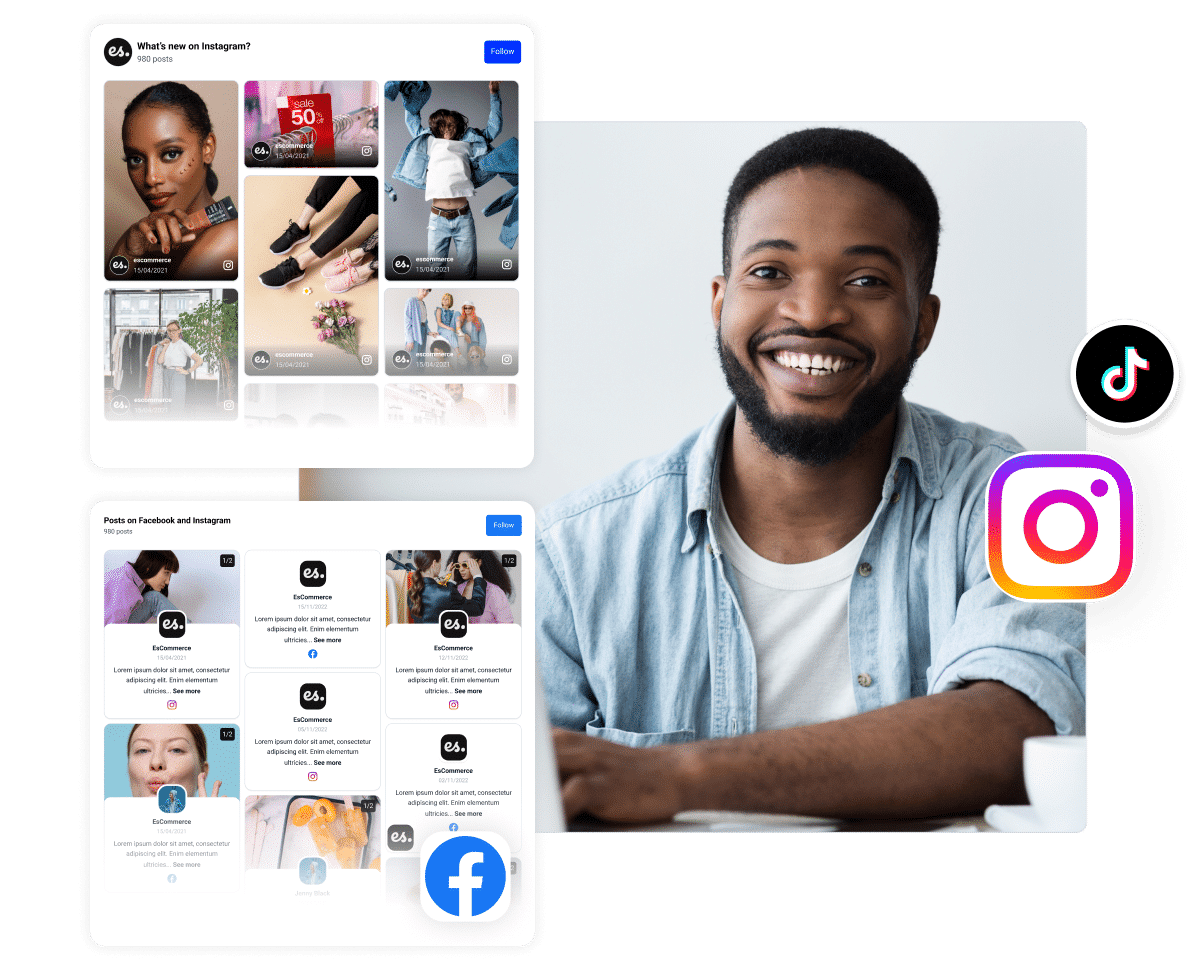 Embeddable code
Code that works on any web platform that supports Javascript.
Mobile responsive
Mobile-friendly widgets that fit any device size.
One widget, multiple sources
Construct a combo widget that will include posts from various sources.
Custom CSS
Popular
Stay on brand and make your own style and design for unique widgets.
Powerful editor for 100% custom Instagram widget
Background color


Set custom colors of the Instagram posts to fit your brand

This is the best Instagram widget editor with 100% color customization. Use different color settings to customize the overall look of the posts in your feed. Change the card's background color, buttons, and text.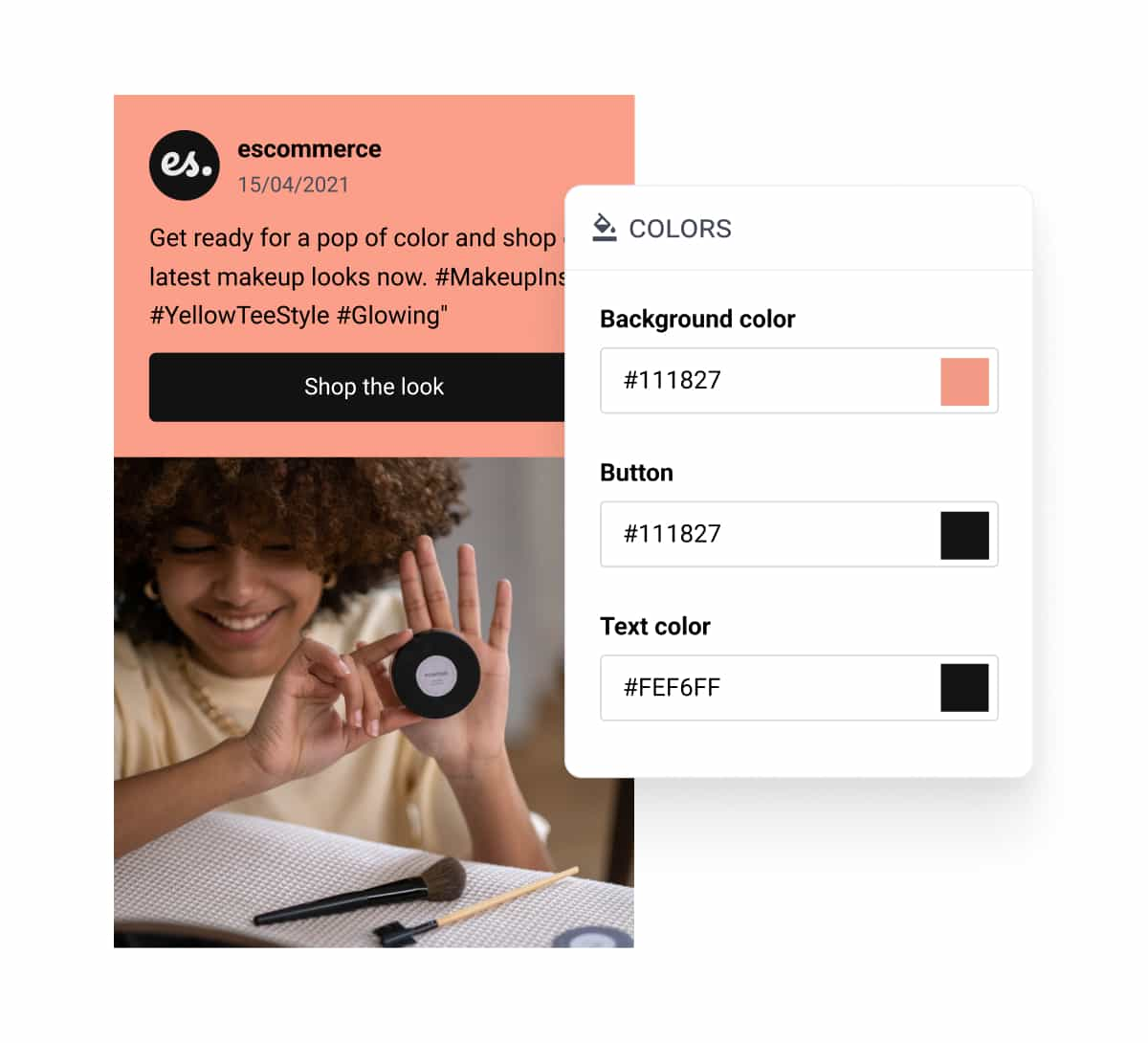 Card styles


Switch style cards to portrait, landscape, or square

Make the look of your Instagram widget for your website like no other.

Alongside the familiar squared images Instagram feed look, the card style setting will transform your posts, photos, or Reels into more modern designs: like a vertical focus only on videos or a focus on the text caption with landscape style.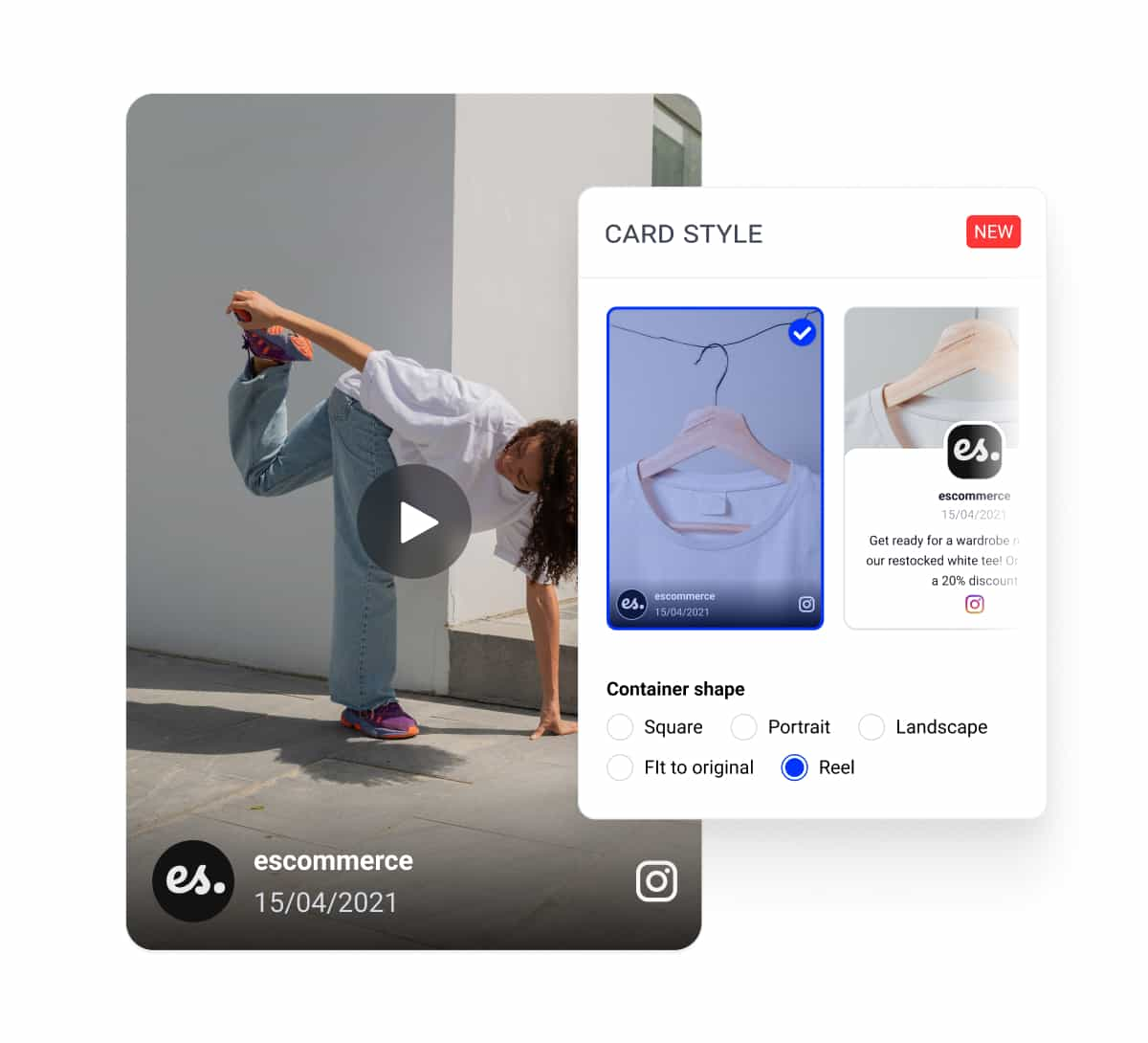 Text edit


Inline text editing of the Instagram widget

Fully customize the header included in the Instagram widget, with inline text editing options to edit the title and the 'follow us' button to fit the font family and text color on your website.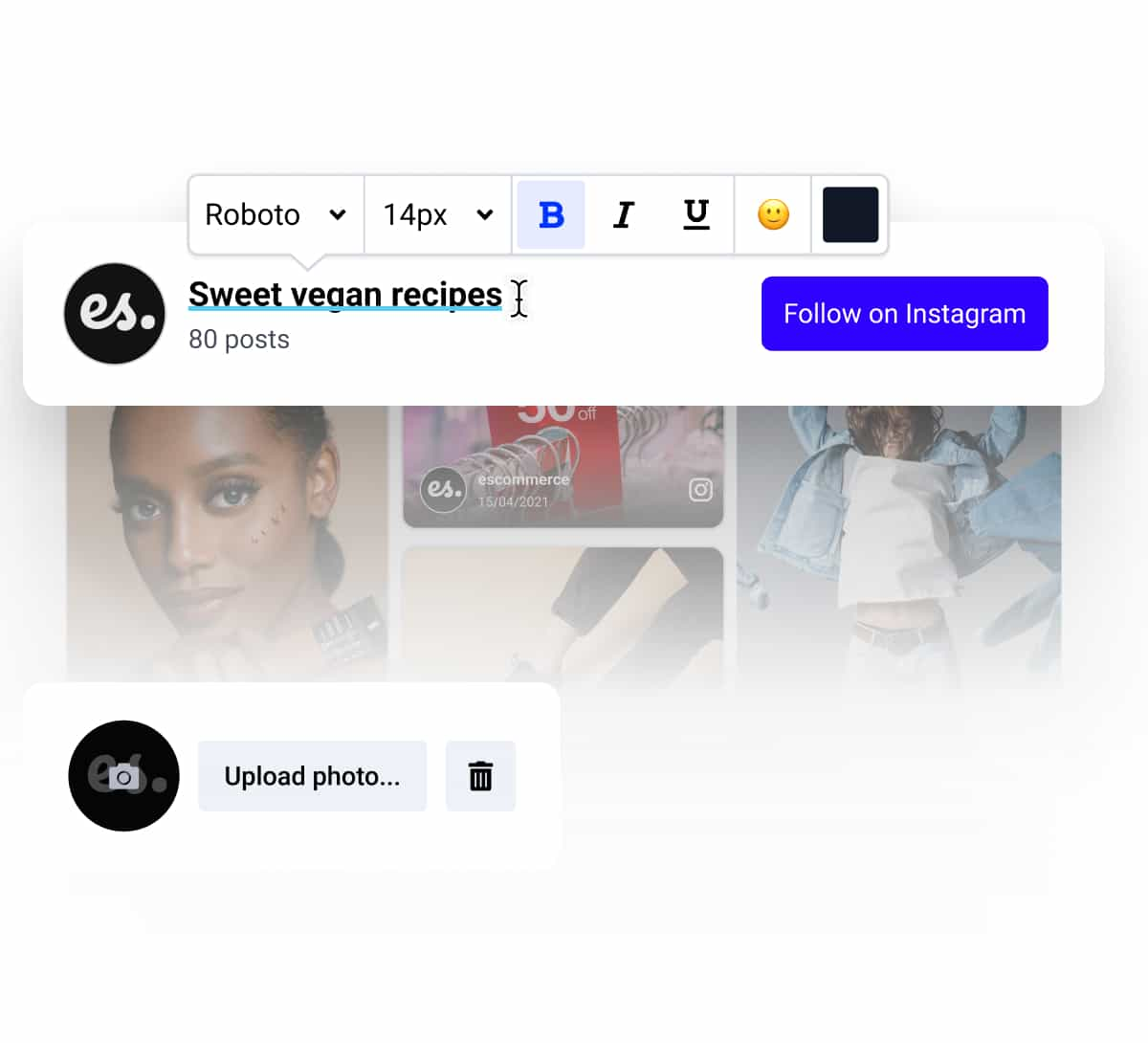 More widget features
Not just a widget. All-in-one social media aggregator
Multiple sources
Auto-Sync
Unlimited widgets
Follow button
Localization
Filters & Tags
Analytics & Reports
Customization
Add custom posts
Instagram feed widget with endless features set
Moderation


Control which Instagram posts are published

Use filtering options to tweak the feed to show only posts containing certain keywords or the newest posts. Manage the first page of the feed by adding priority to the posts or pinning posts that you think should always be first and followed by other recently published posts. And the best, you can handpick which posts should be live on your website. Our moderation options are advanced and give super flexibility, especially for hashtag campaign feeds.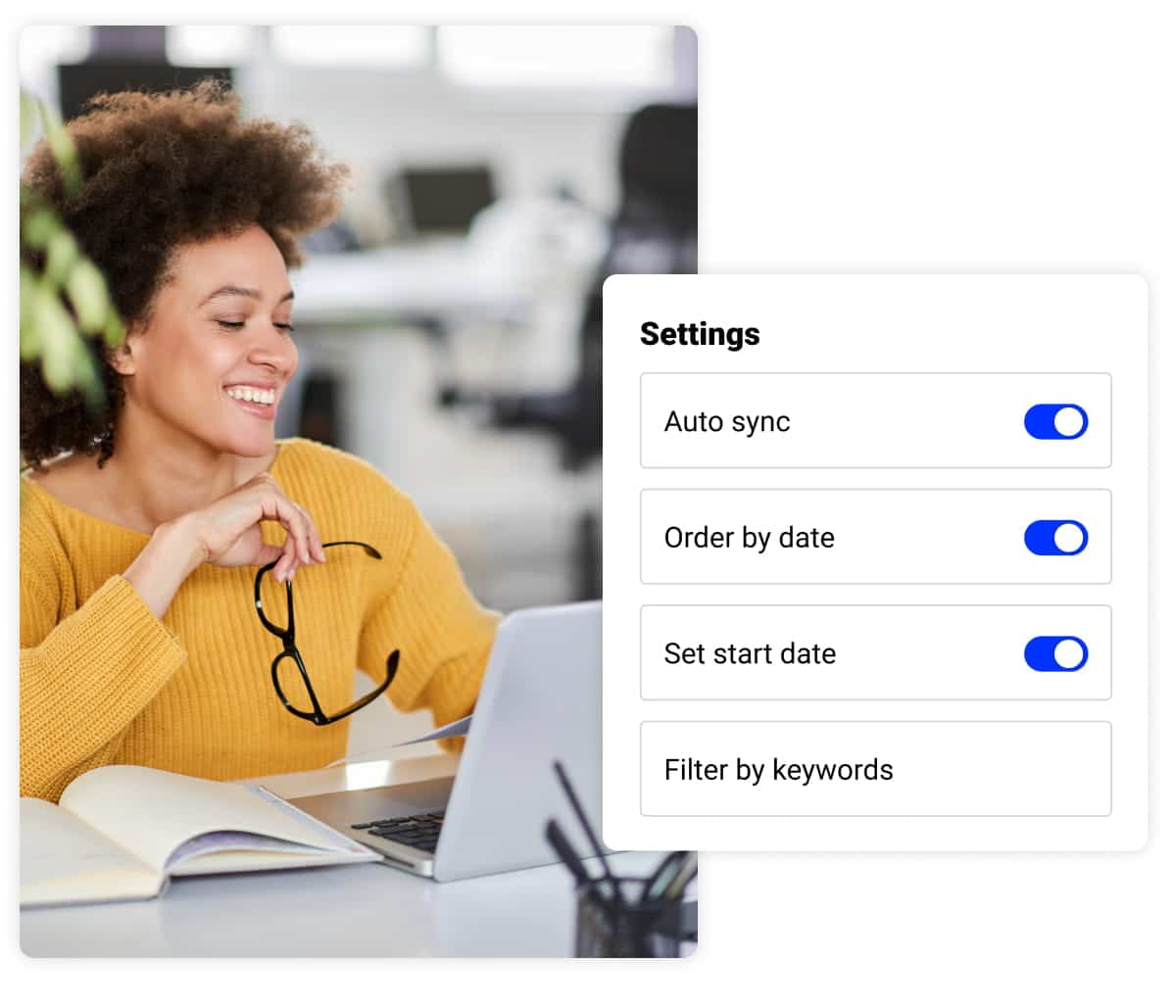 Social commerce
Create an Instagram shop for your website
Add 'Buy' buttons on your user-generated content and embed shoppable Instagram feeds on your website. Tag each photo with multiple links in the area where you showcase your products that will redirect to the checkout pages on your website.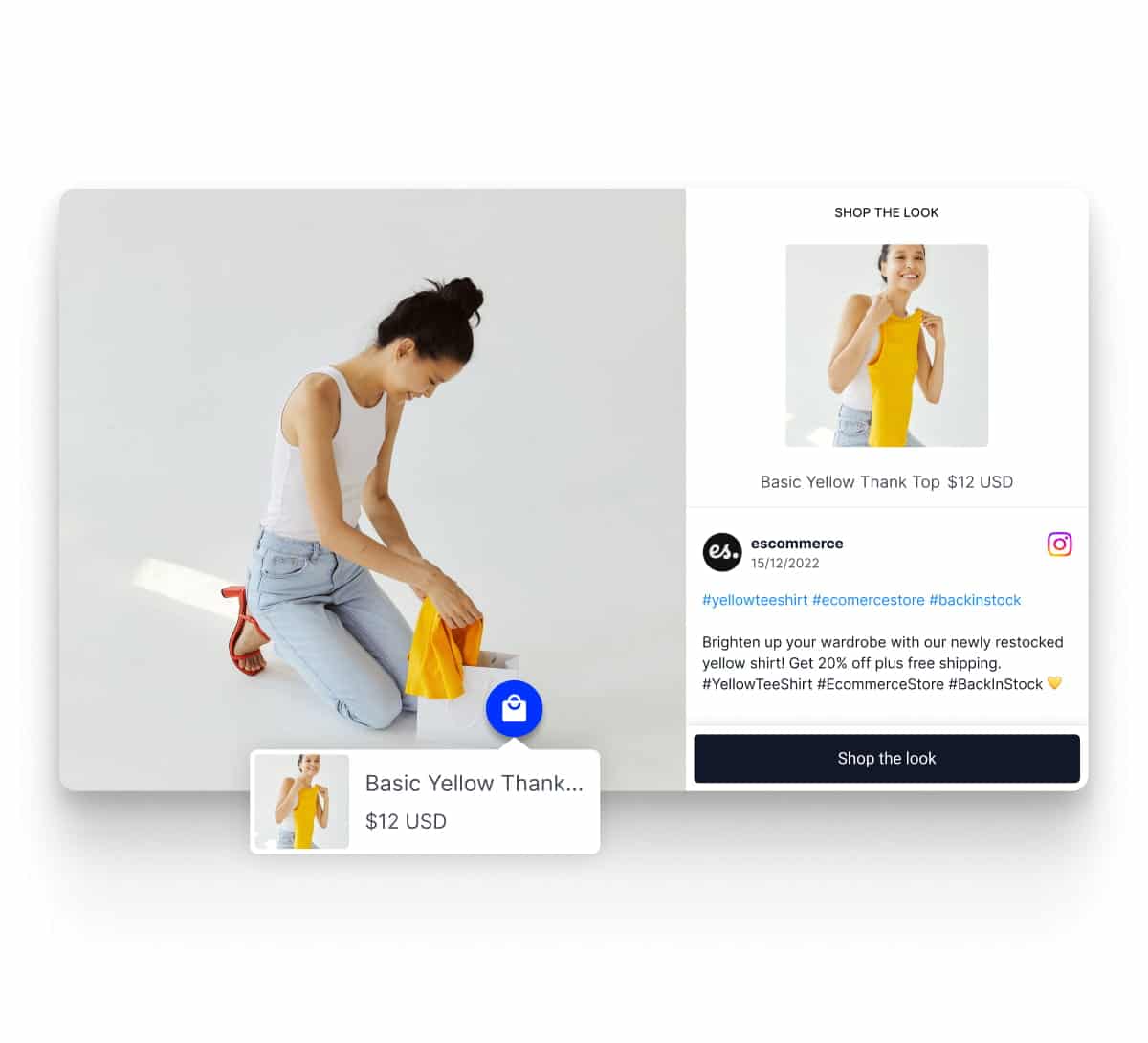 Multiple sources


Embed Instagram Feeds from hashtags, mentions, or Instagram account

With direct, approved integration with the Instagram API, we are able to generate Instagram posts automatically and display Instagram images, carousel posts, and other Instagram content in a web widget. The same goes for posts that ate published with your branded hashtag or if someone mentions your Instagram profile in their posts. The platform incorporates all API changes to generate Instagram photos seamlessly and create an Instagram gallery for your website.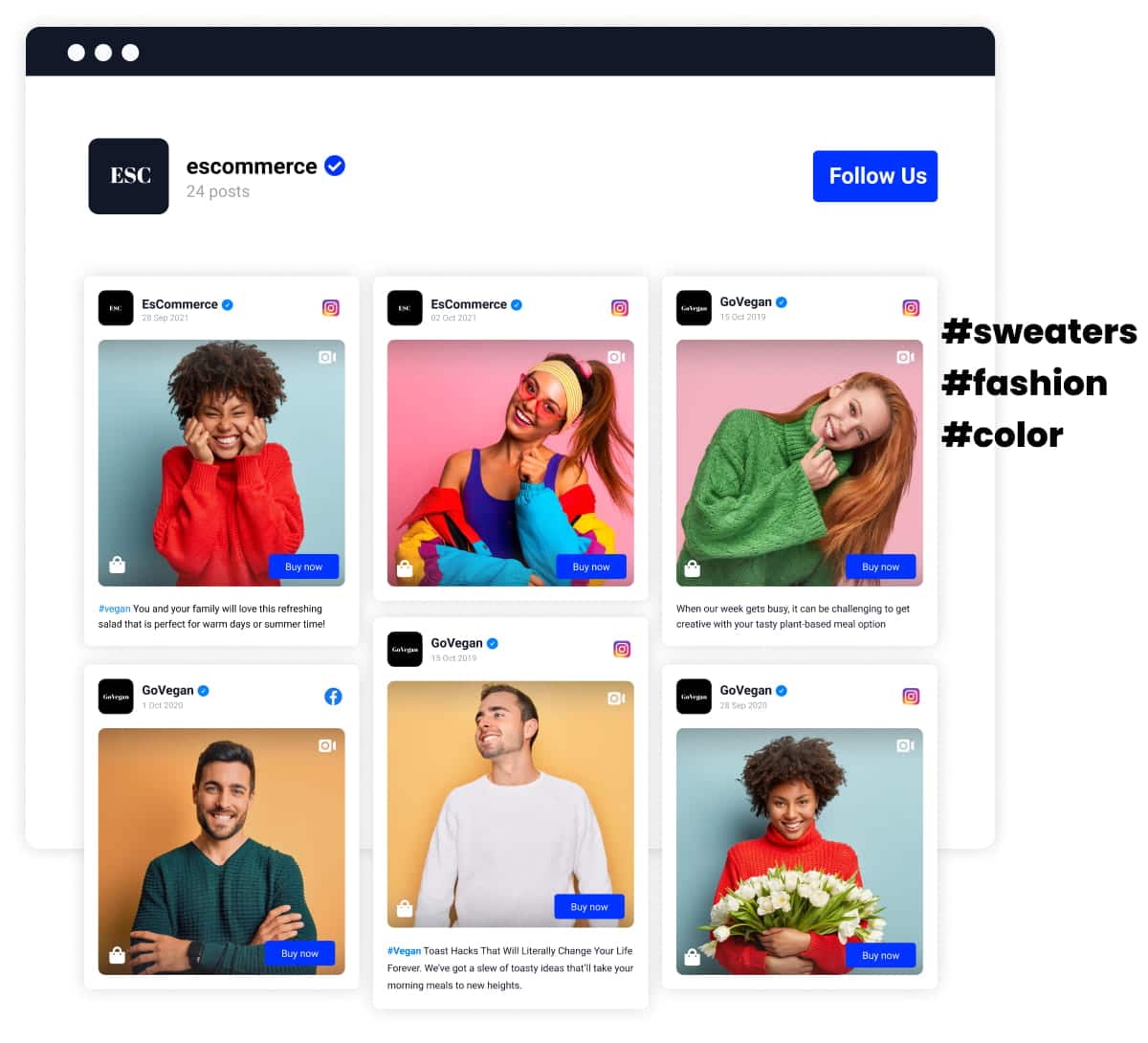 How to embed Instagram feed on your website?
Start collecting Instagram posts and embed them on any website.
Step 1: Create an EmbedSocial account
Step 2: Connect your Instagram profile
Step 3: Customize and embed Instagram feed widget
Choose Instagram as a source
Once you log in to EmbedFeed, go to Sources and choose Instagram as a source for your social media feed. Here you have options to add more sources like TikTok, YouTube channel, or Facebook page and create a complete social media wall.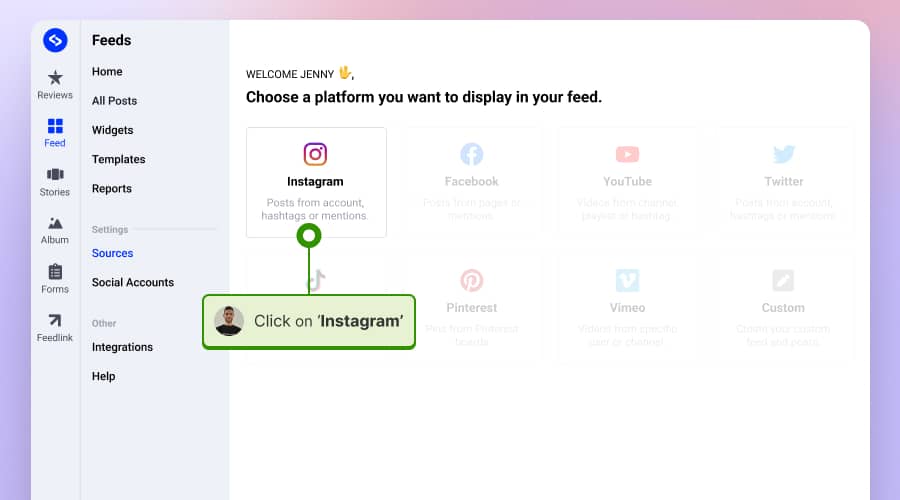 Connect your Facebook account connected with your Instagram
Due to direct Instagram integration for seamless content generation, you will be required to connect your Facebook account connected with your Instagram business or personal account from where you want to get Instagram posts, videos, and photos. Once you do this, you can pull all your content automatically.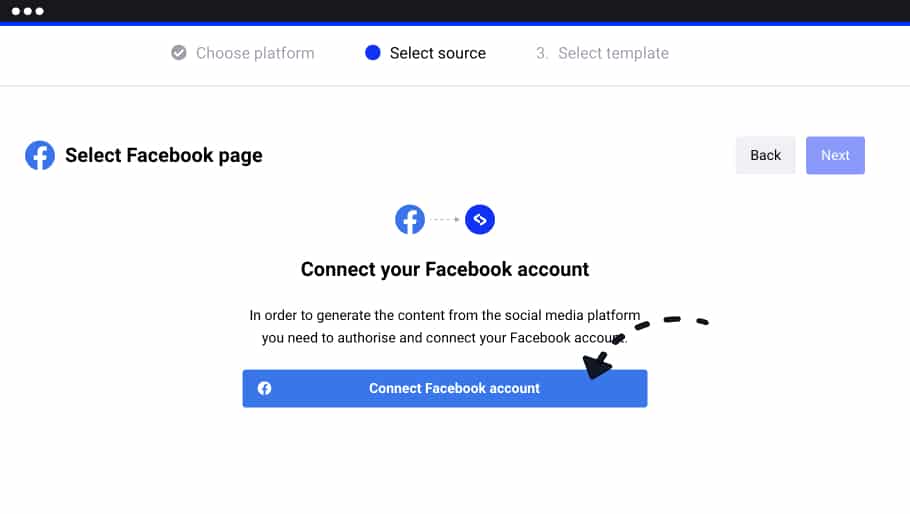 Create an Instagram widget and customize
Create and customize your Instagram widget in the widget editor and use the customization options to make your post fit your website design.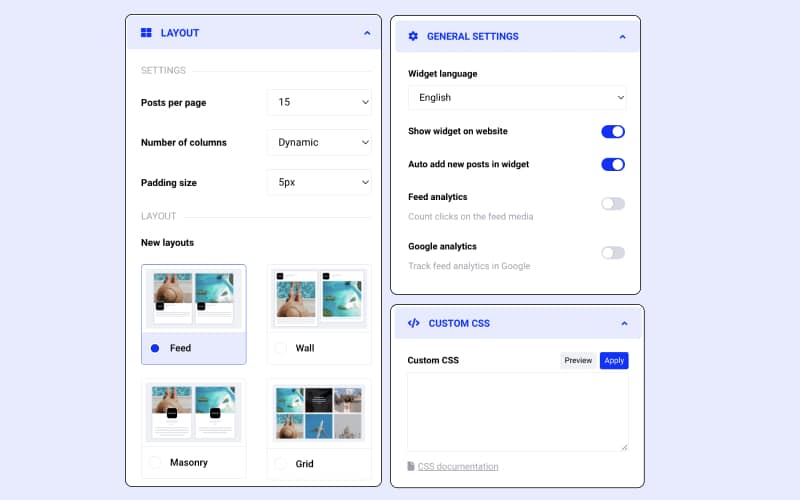 Copy/paste the JavaScript code into your website
Once you customize the Instagram widget for your website, you will only need to copy the provided JavaScript code or use iframe code to embed it in the HTML code of your website. The widget will appear immediately on your website.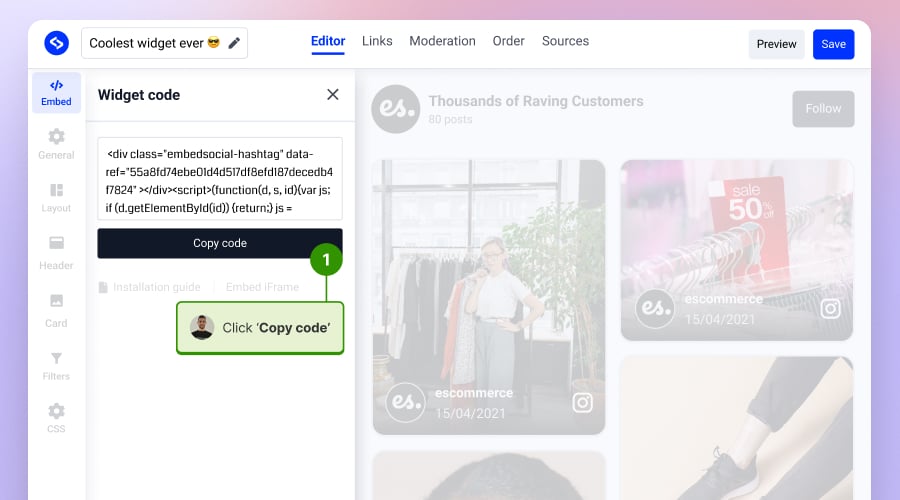 What to know when embedding an Instagram feed onto your website?
Pick the best Instagram feed plugin
Easy to use
Customization
Responsiveness
Loading speed
Customer Support
Constant updates
Let social proof drive your sales. Try today!
Unlock EmbedFeed PRO features.
Offical API integrations
Fast-loading widgets
Cancel anytime
Dedicated support
What our users are saying:

TrovaTrip increased booking conversion rates by 12% with customer testimonials in just 4 weeks
Nick Poggi
TrovaTrip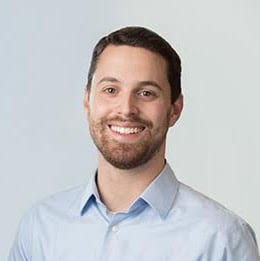 The team at Embed Social is so easy to work with. They are very quick to respond to any special requests and fast to implement account changes. Aside from the great customer service, their products are also very easy to use and offer a lot of freedom that you can't get with other similar products. Definitely recommend.
Ryan Hazlewood
Developer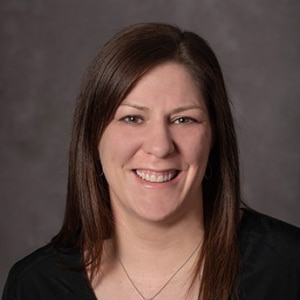 EmbedSocial allows us to showcase social media content on our web pages in a way that's both functional and vibrant. Their library of social feed designs integrates seamlessly with our existing components and is easy to use for page editors of all skill levels.
Zanna Ollove
Boston College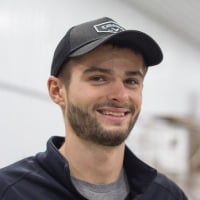 The experience with EmbedSocial has been amazing. We're always looking for ways to leverage our time, so finding a product to keep our reviews fresh automatically was a no-brainer.
Brooks Hitzfield
Seven Sons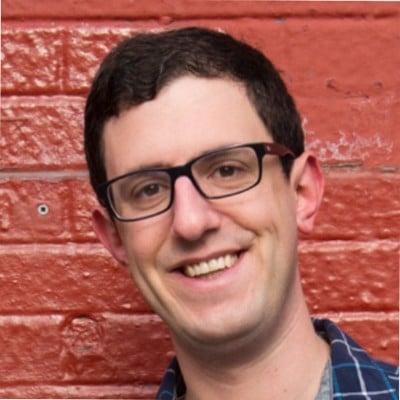 It has been pretty simple to display social proof with EmbedReviews, and their team has been great in assisting with technical implementation.
Eric Hnatov
Industrious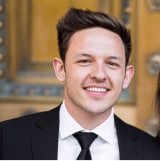 We are spending half of what we previously did for our last review manager, and getting 100x more out of it! I honestly am amazed at what we are getting for the price. I wish we had switched to EmbedReviews years ago.
Kodi Duncan
3 Key Elements
FAQs about the Instagram widget
Have a specific question about embedding the Instagram widget? Check the FAQ section below or click the bottom right chat icon and talk with us.
To get started, 
sign up for a free trial
 and follow the steps below:
1. Connect your social media accounts
2. Customize and moderate your feed
3.Copy & paste the embed code into your website
Yes, you can handpick which photos show in your feed published on your website. The moderation options are various, which means you can filter only posts posted after specific dates or posts that include certain words.
Yes, the system supports multiple social platforms to connect to the same account and generate feeds. Check our pricing plans and choose which plan suits the number of pages and accounts you have.
Yes! EmbedSocial provides options to add custom 'Buy' buttons in the feed posts that, when clicked, can navigate the web visitors to the checkout page where they can buy the selected product.
Yes, you can turn off or on to do social media aggregation automatically.
You can enable Google Analytics tracking of the feed with entering the Google Analytics ID shown like this example: UA-XXXXXX-YY
Yes, you can use multiple templates or a custom CSS editor to make your social media feed s to fit your brand and website design.

Additionally, you can enable localization options to make sure it fits your language.

mbedFeed currently supports English, German and Japanese language. With this, you change the language of your feed
Yes! EmbedFeed is GDPR-compliant and complies with each social media network policy from where you generate and curate content.
EmbedSocial integrates and works with all major content management platforms and web builders, such as WordPress, Squarespace, PageCloud, Joomla, Wix, Weebly, Shopify, Magento, Open Cart. It works with all platforms that provide an option to embed third-party iframes or javascript codes.
Yes, the widget will stop showing on your website, but you can come back and activate your account at any time.
More social media widgets
Embed social media walls from multiple social media accounts.