First, create your EmbedStories account. You can choose a FREE or PRO Plan and both accounts are supported by the Shopify app.
2. Copy the provided code
After you generate your Instagram stories, just copy the provided code and go back to your Shopify store
In your Shopify Store, click to edit the page where you want the story to appear, click on the HTML option in the page editor and paste the code.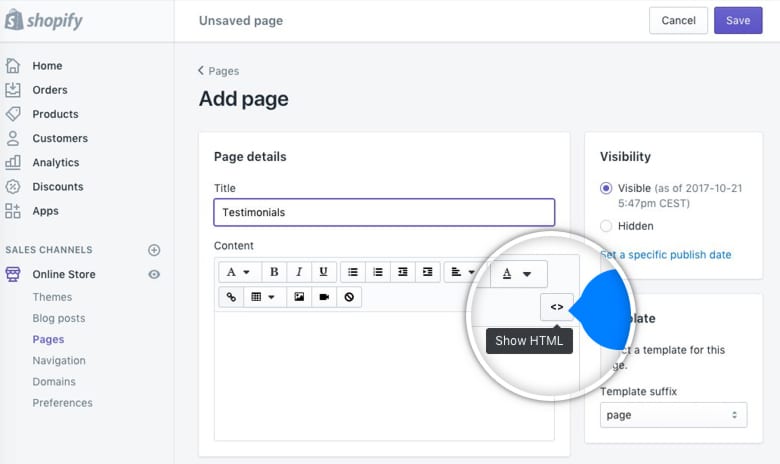 How to embed the code? Easy
Once you copy your code from your EmbedStories account, go to your Shopify store and follow these steps:
Open the Page where you want to display your Instagram stories
Click on the top right HTML icon;
Paste the code and save the page
Display your Instagram stories in Shopify, right now
Choose the plan that fits your needs
* Instagram accounts
The number of Instagram accounts indicates the total number of Instagram profiles connected to the platform as a source for stories. For example: 1 Instagram account = 1 source.
Request Enterprise Plan
Need to get and manage Instagram stories from more Instagram accounts? Request access to an Enterprise Plan for a custom number of Instagram sources and custom pricing.