Hashtag campaigns
Auto-build hashtag wall for any website
Create a web-based social media wall that includes user-generated photos from multiple hashtags posted on Instagram, Twitter, or Youtube.
All PRO features included Cancel any time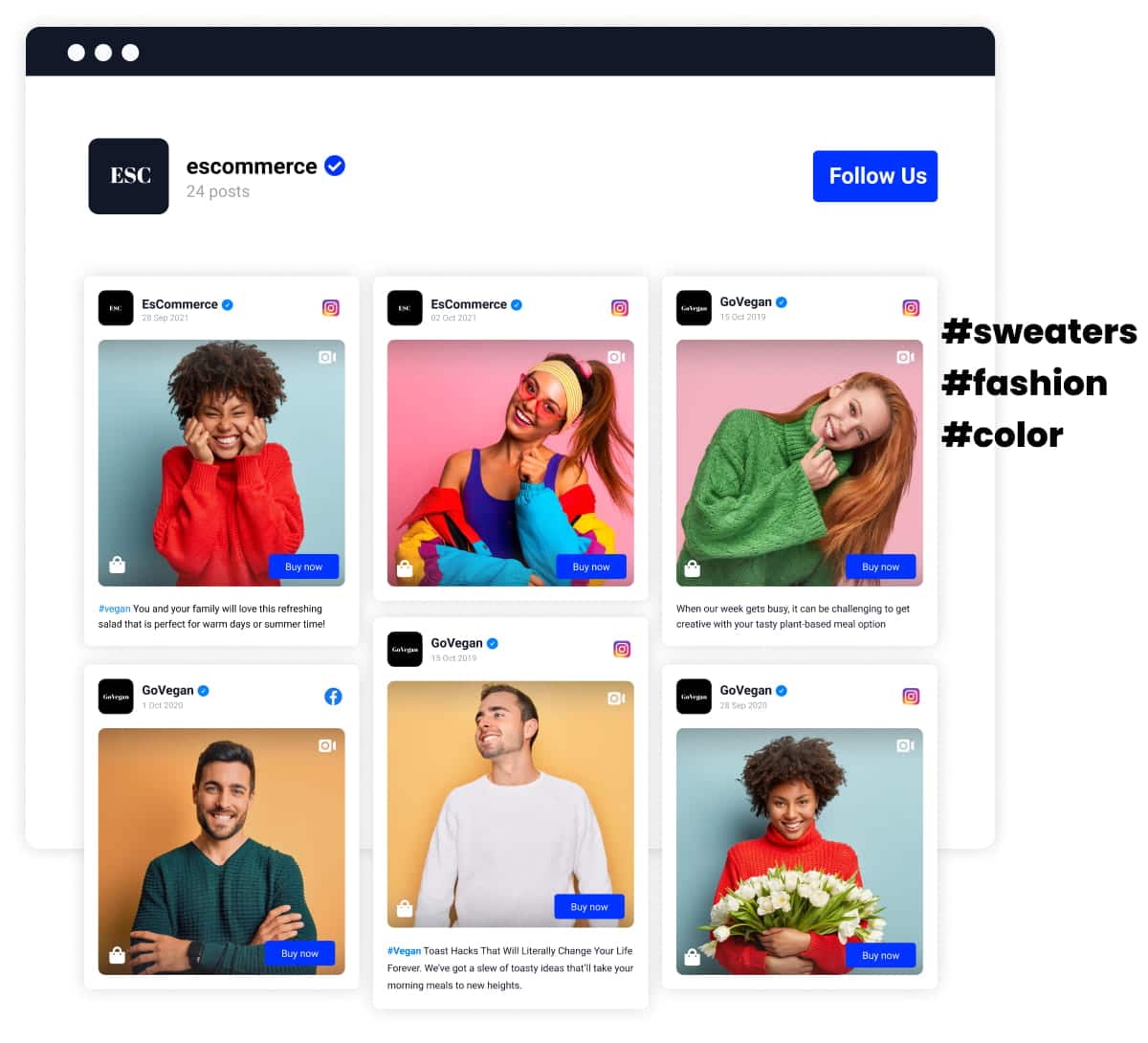 Trusted by 50,000+ users. big and small brands. World famous and local.
Live Demo
Here is how it works
Connect social media accountRe-use content. Save tons of timeAuto-sync every 2 hours
Benefits
Live social proof on your website
Reach beyond your followers, encourage people to create and share your brand for you
Motivate and encourage people to create and share your message with their own words that speak to their audience.
Hashtags are the holy grail of viral marketing that can spread your message beyond your following and reach more people on your website.
Display UGC from your hashtag campaigns on your website and help potential buyers make a faster purchase.
Compliant with latest Instagram platform changes
The EmbedSocial platform has successfully finished the review process and it is approved by Facebook to seamlessly provide functionalities integrated with the Instagram hashtags search API.
Hashtag Campaigns Features
Add buy buttons and make UGC sell for you
Tag each post with links in the feed that is displayed on your website. You can add CTA buttons that can help you to increase actual clicks to certain checkout or product links on your website, thus helping you to boost conversion rate.
Create a combined hashtag campaign feed with posts from Instagram hashtags that will include Twitter hashtag posts.
Create a feed with up to 3 hashtags in one campaign that will include only the posts that are published using all 3 hashtags.
Make a combo by creating a feed with posts from multiple hashtags that do not include both hashtags, but either of the specified hashtags.
Variety of settings to define the number of photos per page, type of pagination, show photos in lightbox mode, and many more options.
Based on the new updates in Instagram API, the feed will include the posts published the last 24 hours with the specified hashtag.
The system fetches new photos constantly and the feed will update the new posts in a fast interval, auto displaying them on your website
10+ templates that fit any website
From sliders to full grid landing pages, you get them all.
Carousel layout

Add unique sliders on your website that will showcase interesting user-generated posts from the hashtags you use on social media.

Slideshow layout

Create a UGC slideshow containing posts from your Isntagram or Twitter hashtags.

Grid layout

Create an entire page containing the social media photos from your hashtag campaigns.

Masonry layout

Full feed layout displaying the entire social media posts in a masonry, waterfall format.
Works with 99.9% of the popular CMS platforms and web builders
We integrate with tons of other apps, e-commerce platforms (Shopify or Magento), and web builders. Native apps are available, too.
More embedding options: iframe or shortcodes

Constantly add new integrations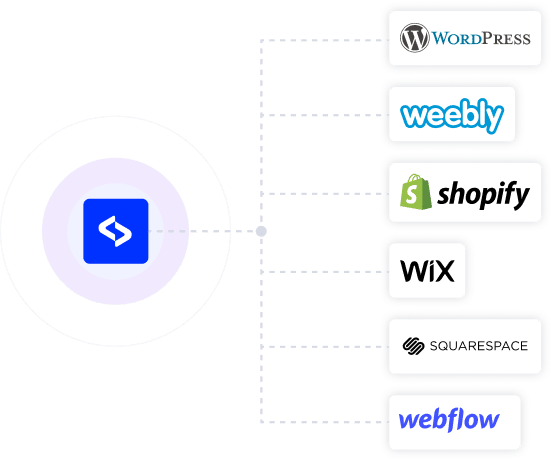 Start free trial
Show social media feeds on your website in seconds
All PRO features included Cancel any time