Ground-breaking
AI reviews card that summarizes all reviews in the widget
A one-of-a-kind, powerful, and innovative widget feature that is designed to provide your website visitors with an at-a-glance overview of all the reviews and testimonials for your products or services.

Harnessing the power of artificial intelligence, our AI Reviews Summary Card analyzes user-generated content and distills it into a concise, visually appealing, and easy-to-understand format.

See demo >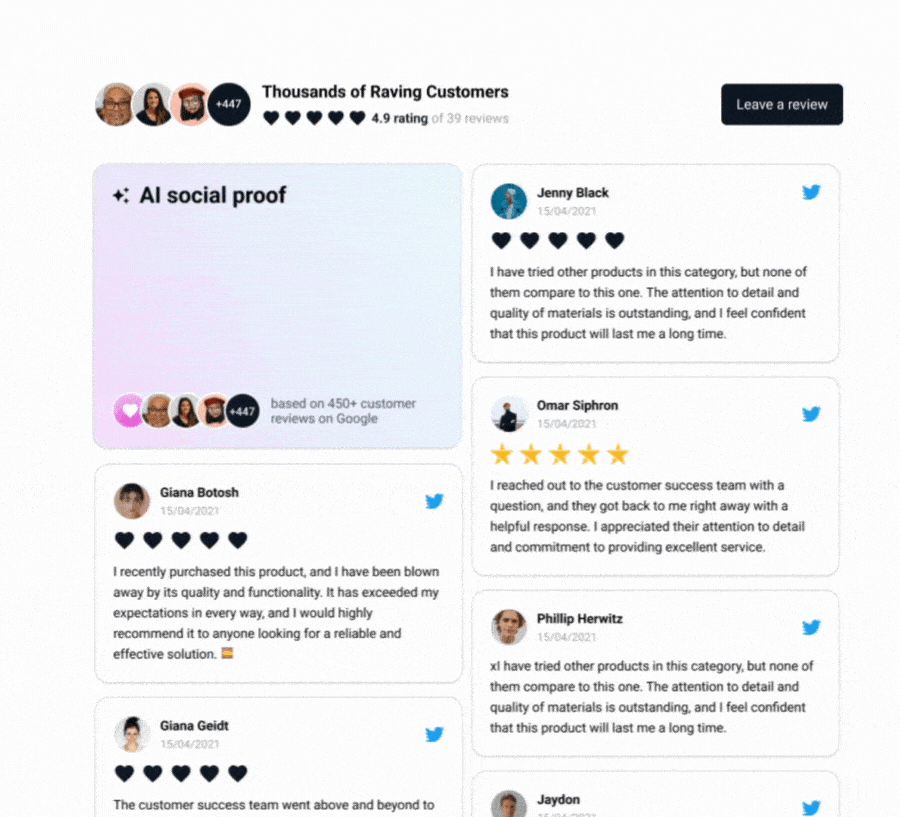 AI Reviews Generator
Enhance your reviews collection by helping your customer easily write their reviews
Sophisticated new feature to help you get more reviews in our built-in reviews form.

With the help of artificial intelligence, our AI Reviews Generator helps your customers effortlessly articulate their thoughts and experiences, resulting in more genuine and informative reviews for your products or services.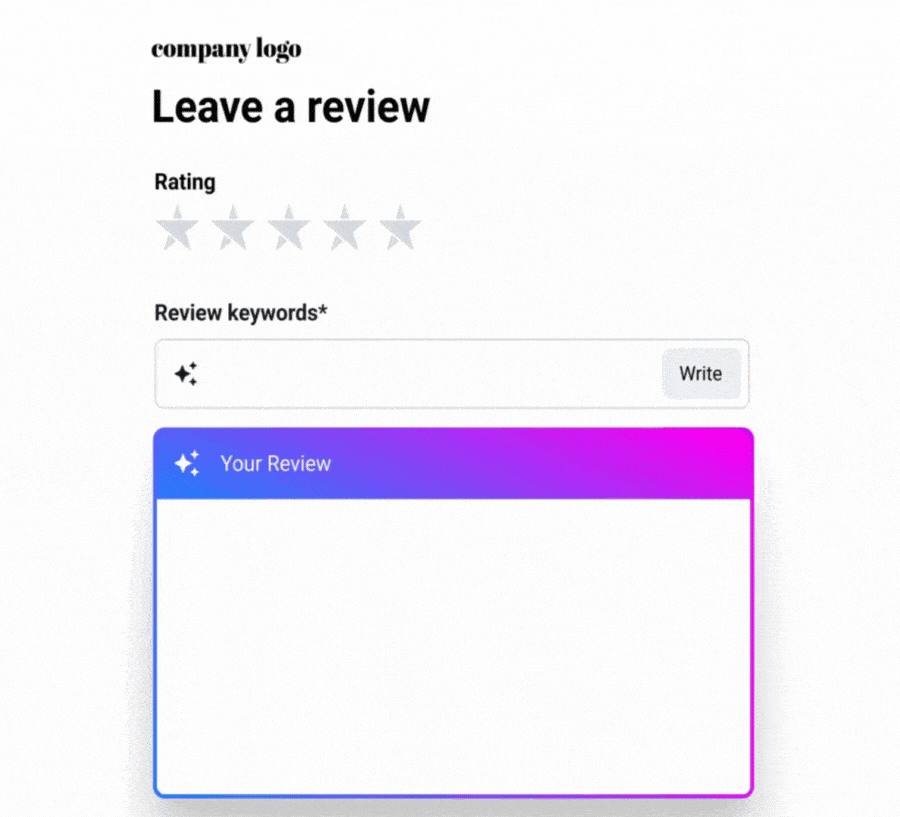 AI-Powered Review Responder
Reply to reviews with AI responses aggregator
Revolutionize the way you engage with customer reviews! Our cutting-edge technology streamlines your review management process by automatically generating personalized, human-like responses to customer feedback.

Say goodbye to spending hours crafting replies; our AI solution understands the nuances of each review and crafts tailored responses that show your customers you truly care.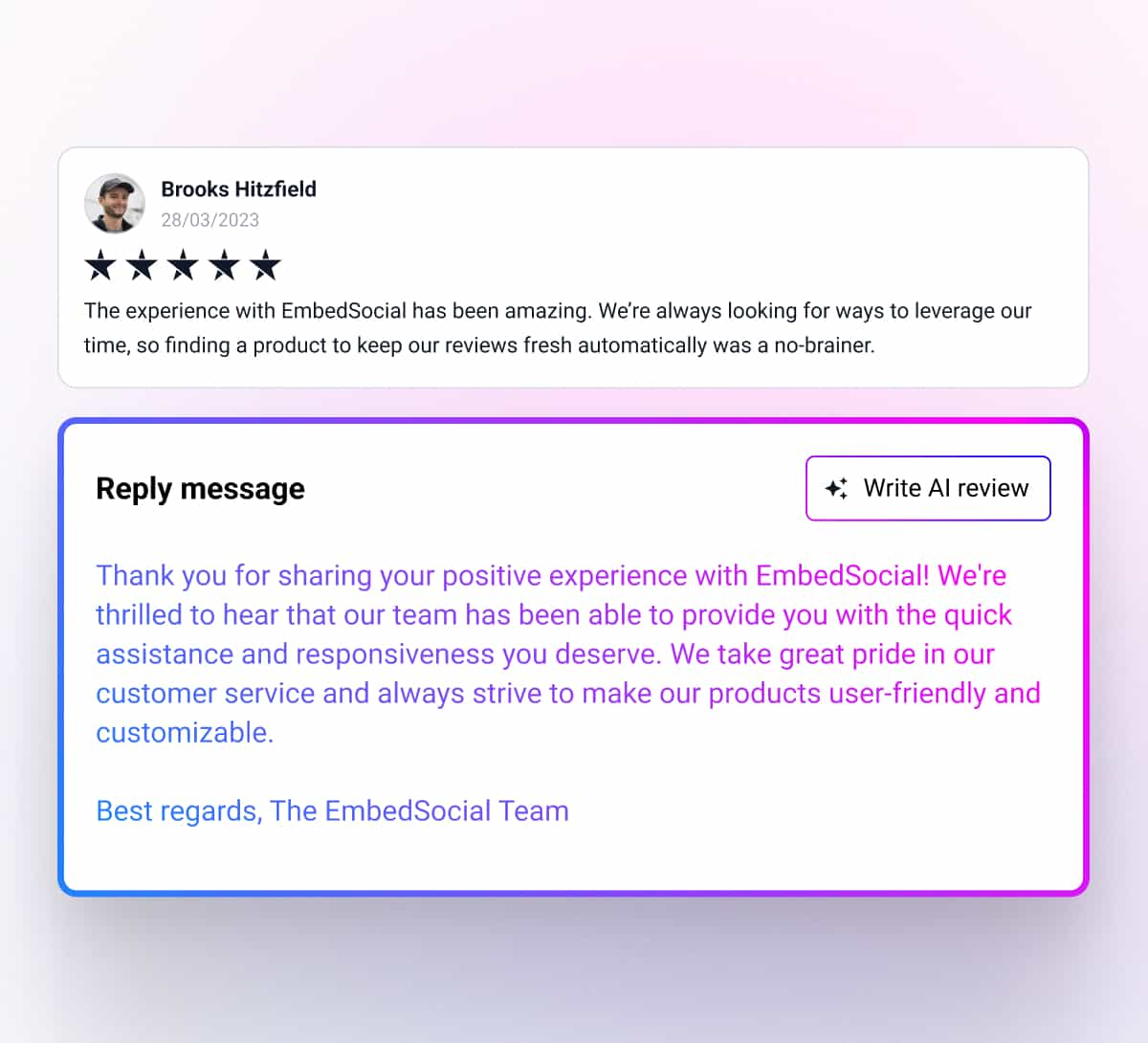 AI CSS Generator
Create stunning, custom CSS styles for your embedded review widgets with ease.
No more struggling with complex styling adjustments – input your desired design elements, and our AI CSS Generator will handle the rest.

Enhance your website's user experience, showcase your customer reviews in style, and stand out from the competition with our innovative AI-driven solution. Try it today!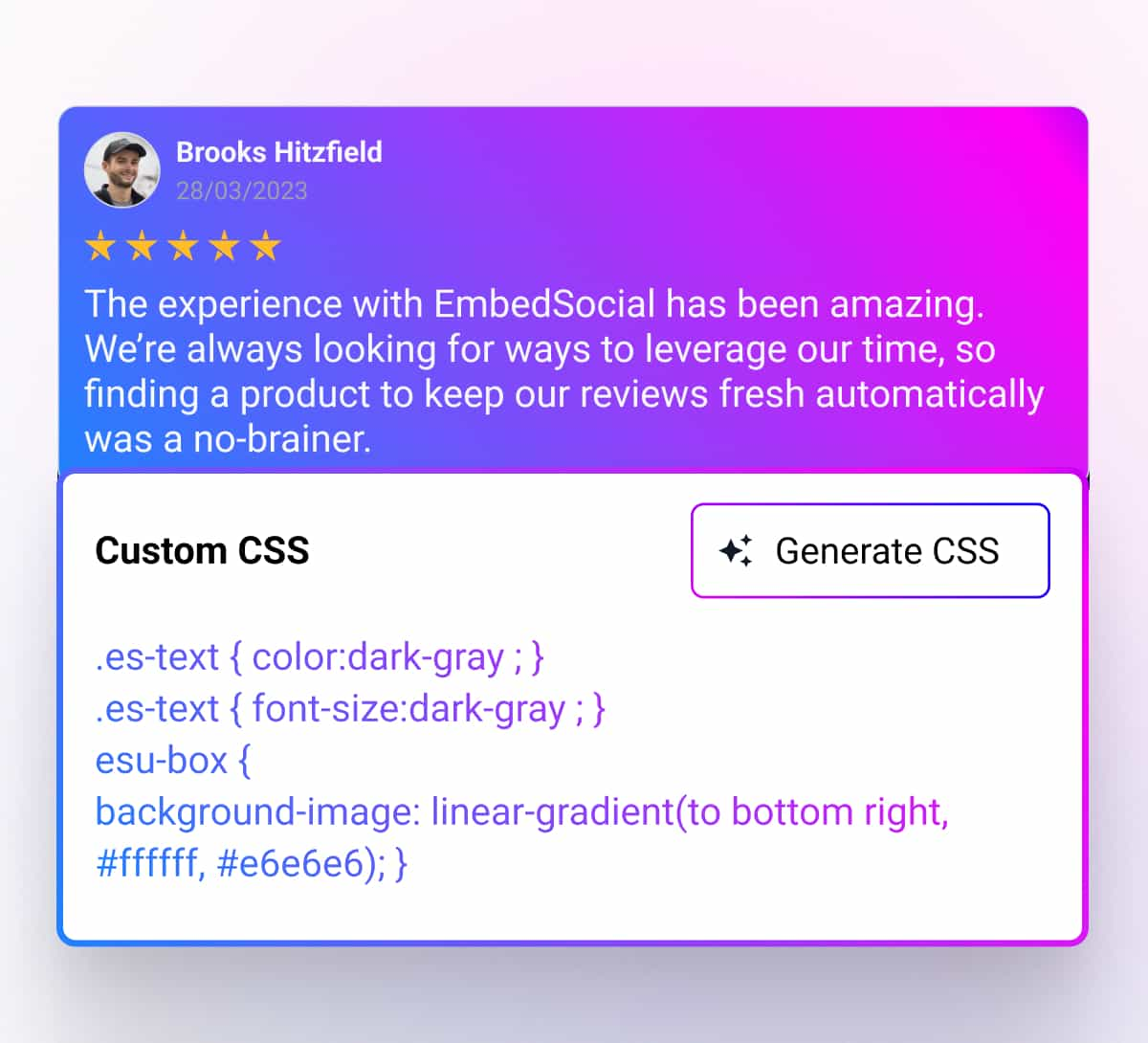 Collect & embed social media reviews today
Start your EmbedReviews free trial today.
Official API integrations
Reviews widgets
Cancel anytime
Money back
What our users are saying:

TrovaTrip increased booking conversion rates by 12% with customer testimonials in just 4 weeks
Nick Poggi
TrovaTrip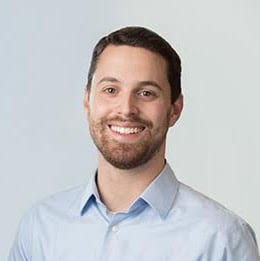 The team at Embed Social is so easy to work with. They are very quick to respond to any special requests and fast to implement account changes. Aside from the great customer service, their products are also very easy to use and offer a lot of freedom that you can't get with other similar products. Definitely recommend.
Ryan Hazlewood
Developer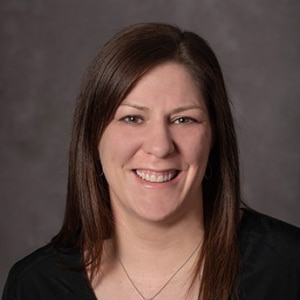 EmbedSocial allows us to showcase social media content on our web pages in a way that's both functional and vibrant. Their library of social feed designs integrates seamlessly with our existing components and is easy to use for page editors of all skill levels.
Zanna Ollove
Boston College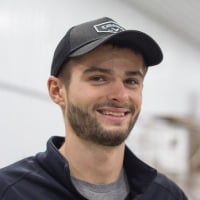 The experience with EmbedSocial has been amazing. We're always looking for ways to leverage our time, so finding a product to keep our reviews fresh automatically was a no-brainer.
Brooks Hitzfield
Seven Sons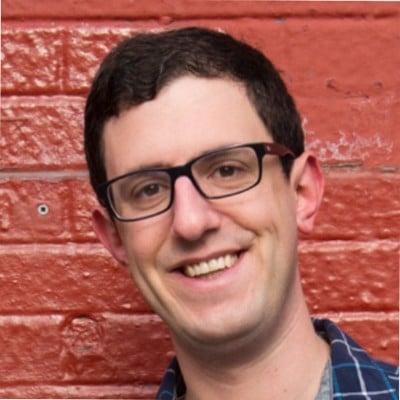 It has been pretty simple to display social proof with EmbedReviews, and their team has been great in assisting with technical implementation.
Eric Hnatov
Industrios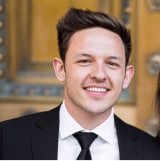 We are spending half of what we previously did for our last review manager, and getting 100x more out of it! I honestly am amazed at what we are getting for the price. I wish we had switched to EmbedReviews years ago.
Kodi Duncan
3 Key Elements