Instagram Stories Plugin for WordPress
About EmbedStories
The most effective widget to show Instagram Stories on your WordPress website.
EmbedStories is the first platform in the world with the functionality to generate Instagram stories and display them in web-based apps like WordPress. This all-in-one tool helps you display your Instagram stories automatically on your WordPress website using a shortcode or a WordPress plugin.
Replicate the familiar Story experience to your WordPress website by generating and displaying modern and interactive Instagram Story widgets that your visitors can't take their eyes off.
Our Story widgets are made fully customizable, so the complete control of the widget look and feel it's up to you and your creativity.
As Stories are becoming the best way to engage and connect with your followers, EmbedStories is a must tool to level up your marketing and sales game in a blink.
Try a combination of your Instagram, TikTok, or any media in a Story format and embed them on your online store to attract customers and drive more sales.
You can use the same plugin for the PRO version or the FREE version. The setup is simple and easy and you will just need to activate the WordPress plugin and use the shortcodes from your EmbedStories admin.
The Story widgets are completely customizable, interactive, and fully mobile responsive, so they can fit any Shopify design and help you create a unique shopping experience that will make your store stand out, effortlessly!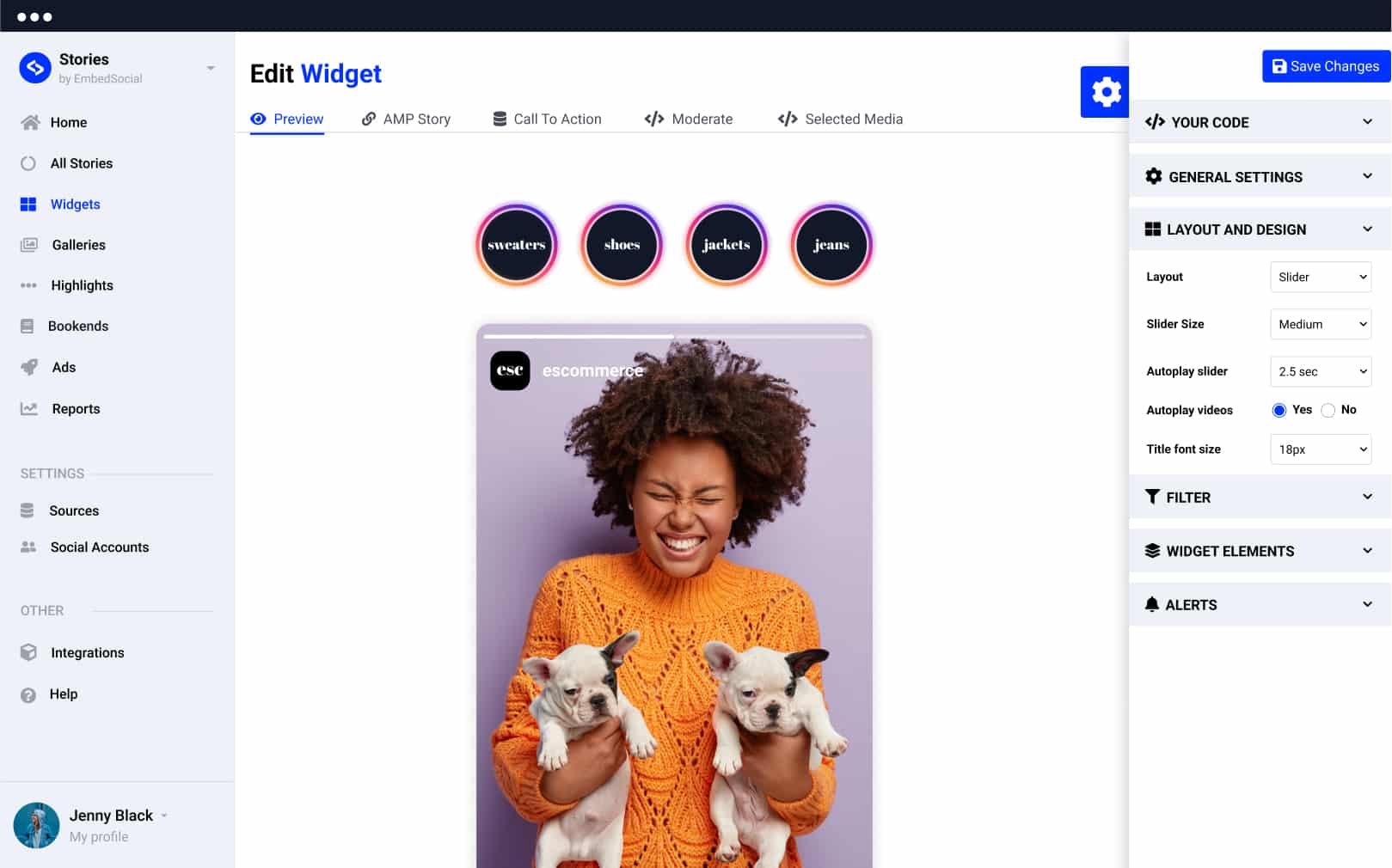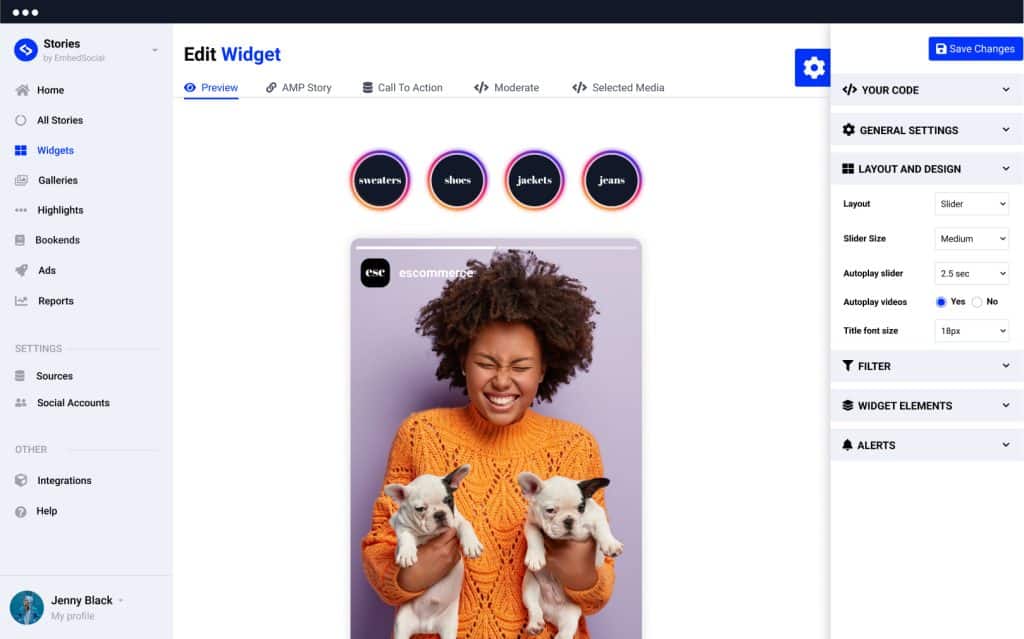 Benefits for WordPress websites
Make your website informative and visually appealing
Boost user engagement and time spent on site
Show your products and services with a familiar and appealing Story format
Drive more sales with shoppable Story widgets
Promote your Instagram profile and grows your followers base
Instagram stories features for WordPress
Mobile responsive widget designs that match every WordPress template
A diverse set of fully customizable layouts and widget designs
Option to apply a Custom CSS code for complete control of the widget appearance
Drag and drop media reordering and handpick for the Stories you want to be published
Option to add CTA button on every story
Bookends to provide related links to the end of your story
Option to create a Highlights-like widget, that will replicate the Highlights functionality
Automatically display the latest Stories from your Instagram account in your widget
Option to create unlimited Story widgets with a variety of layouts
Combine multiple Stories into a Gallery format
Transform Stories to Instagram Story Ads
Advanced reports to track your performance
How to embed Instagram stories in WordPress
We offer you 2 easy ways to display your Instagram Stories on your WordPress website:
With JavaScript (without a plugin)
With a WordPress plugin
Scroll down to see what is what fits your needs best.
Option 1: Embed Instagram Stories on WordPress without a plugin
Displaying your Instagram Stories on your WordPress website can be done in just a few clicks.
To start, just follow the steps below:
Start a free trial for EmbedStories and connect your Instagram account
Choose the Instagram account from where you want to generate stories
Modify and customize your Instagram Story widget
Once done, copy the provided HTML code in the upper right corner
Login to your WordPress website and open the page where you want to show the story widget
Add a 'Custom HTML' block and paste the widget code here
Click 'Update'
Option 2: Embed Instagram Stories with an Instagram WordPress plugin
You can find our EmbedStories – Instagram stories plugin in the WordPress directory. Please note that
you can use the same plugin for the FREE and the PRO version.
The setup is really simple. No coding skills are required.
Just follow the steps below to install and activate our WordPress Instagram plugin for Stories:
Log in to your WordPress account, navigate to 'Plugins' and click to 'Add new'
In the search field type EmbedStories and then click 'Install now' and 'Activate'
Create an account in EmbedStories platform and connect your Instagram profile
Choose the Instagram account you want to generate stories from, and click 'Create widget'
Customize the widget and copy the top right shortcode
Go back to your WordPress account and paste the shortcode on the page where you want your widget to appear
If you need any additional instructions, feel free to reach out to our dedicated customer service team and we will be happy to guide you through.
---
More Integrations
Browse other platforms where you can embed Instagram Stories
Looking to embed your Instagram stories now?
No additional costs. Pay per month.
All sources included
Unlimited widgets
Cancel anytime
Money back
What our users are saying:

TrovaTrip increased booking conversion rates by 12% with customer testimonials in just 4 weeks
Nick Poggi
TrovaTrip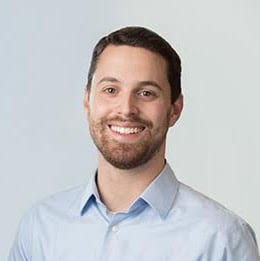 The team at Embed Social is so easy to work with. They are very quick to respond to any special requests and fast to implement account changes. Aside from the great customer service, their products are also very easy to use and offer a lot of freedom that you can't get with other similar products. Definitely recommend.
Ryan Hazlewood
Developer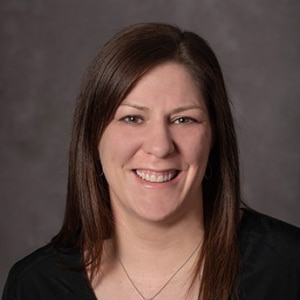 EmbedSocial allows us to showcase social media content on our web pages in a way that's both functional and vibrant. Their library of social feed designs integrates seamlessly with our existing components and is easy to use for page editors of all skill levels.
Zanna Ollove
Boston College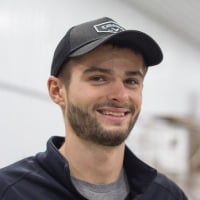 The experience with EmbedSocial has been amazing. We're always looking for ways to leverage our time, so finding a product to keep our reviews fresh automatically was a no-brainer.
Brooks Hitzfield
Seven Sons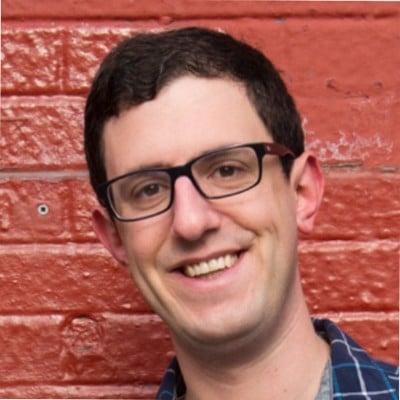 It has been pretty simple to display social proof with EmbedReviews, and their team has been great in assisting with technical implementation.
Eric Hnatov
Industrios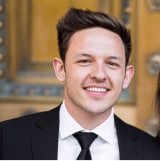 We are spending half of what we previously did for our last review manager, and getting 100x more out of it! I honestly am amazed at what we are getting for the price. I wish we had switched to EmbedReviews years ago.
Kodi Duncan
3 Key Elements