Facebook Reviews Plugin for WordPress
EmbedReviews is a reviews management tool that helps you build trust around your brand and acquire new customers using the power of online reviews and testimonials on autopilot.
With the EmbedReviews platform, you can collect and display customer testimonials on your WordPress website in modern widgets that will leverage your user's experience in a flash.
Our Facebook reviews widgets are fully interactive and customizable, so you have complete control of the positive and also negative reviews, also the widget's look and feel.
Craft a supreme website experience your brand deserves, and enjoy the boost in traffic and sales!
Check out the Facebook reviews demo of how reviews widgets look like in WordPress.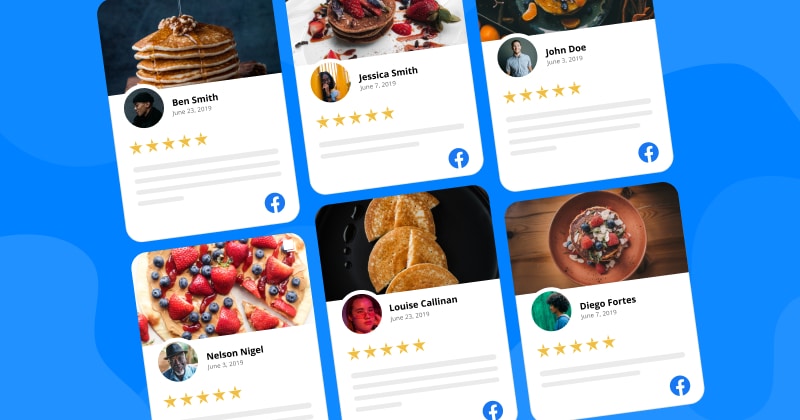 Benefits for WordPress websites
Display reviews and social proof automatically
Increase the number of reviews
Manage your business reviews in one place
Improve the user experience and time spent on-site
Positive reviews encourage purchase decisions
Promote your Facebook page and grows your follower base.
Facebook Reviews Features for WordPress
Fully mobile responsive widget designs that fit any WordPress template
Ready-to-go review templates and layouts that are completely interactive and customizable
Options to preview reviews in popups, carousel or review sliders
Option to display aggregated Facebook rating
Custom CSS option for complete control of the widget look
Advanced options for reviews filtering, and prioritization based on star ratings, minimum rating, comments, likes, etc
Add multiple 'Leave a Review' button on any website you have
Badges that show the average reviews rating
Respond directly to testimonials within the reviews widget or activate an autoresponder for every new review
Automatically display the latest reviews received on your Facebook Page in your widget
Option to send a review request emails to customers
Automatically import testimonials from other sources or add them manually
Combo review feed with reviews from different sources: Facebook pages, Google location, Yelp reviews, etc.
Transform the collected fb reviews to Facebook Ads
Set alerts on Slack or email for new customer reviews
Aggregated schema.org code to display a star snippet next to your website on the Google search results
Export your reviews data in a CSV format and import it to a CRM or email management system
How to embed Facebook Reviews on WordPress
We offer you 2 simple ways to show Facebook reviews on your WordPress website:
With JavaScript (without a plugin)
With a WordPress plugin
Scroll down to see what fits you best.
Embed Facebook Reviews on WordPress with JavaScript
Displaying Facebook reviews on your WordPress website can be done in a few minutes.
No coding is required, just follow the steps:
Start a free trial for EmbedReviews pro version and connect your Facebook account
Once connected, choose the Facebook page you want to pull the reviews from
Modify and customize your reviews feed the way it fits you best
When done, copy the provided code in the upper right corner
Login to your WordPress site and select the page where you want to display the review widget
Add a 'Custom HTML' block and paste the reviews feed code here
Click 'Preview' and if satisfied with the result, 'Update' the page
For more detailed instructions, check out this setup guide.
Embed Facebook Reviews with a WordPress plugin
The official EmbedSocial WordPress plugin enables the usage of shortcodes and provides you with more functionalities to customize the schema codes.
As mentioned above, when using our Facebook reviews plugin, you will get a simple shortcode for every reviews widget you create so you can paste it into your WordPress visual editor.
On top of that, the plugin provides you with a Schema code that can auto-update every time you receive a new review.
Steps to install and use our reviews WordPress plugin:
Login to your WordPress account
Navigate to the Plugins option and choose to 'Add New'
Type EmbedSocial in the search field, and click 'Install Now'
Install the plugin and click 'Activate'
Go back to your EmbedReviews account (if you don't have one, set your free trial)
Craft the reviews widget it fits you best and copy the provided shortcode
Go back to your WordPress page builder, open the visual composer and paste the shortcode in the position where you want the widget to display
If you need any kind of assistance along the way, please contact our customer support team and we will lend you a hand with everything you need.
For more detailed step-by-step instructions on how to embed Facebook reviews on WordPress with a plugin, the link to the full tutorial is below:
---
More Integrations
Browse more platforms to embed Facebook reviews
Collect & embed social media reviews today
Start your EmbedReviews free trial today.
Official API integrations
Reviews widgets
Cancel anytime
Money back
What our users are saying:

TrovaTrip increased booking conversion rates by 12% with customer testimonials in just 4 weeks
Nick Poggi
TrovaTrip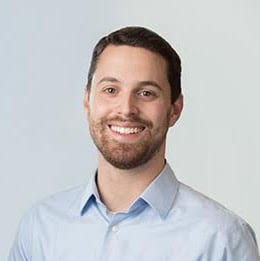 The team at Embed Social is so easy to work with. They are very quick to respond to any special requests and fast to implement account changes. Aside from the great customer service, their products are also very easy to use and offer a lot of freedom that you can't get with other similar products. Definitely recommend.
Ryan Hazlewood
Developer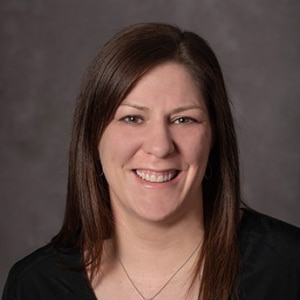 EmbedSocial allows us to showcase social media content on our web pages in a way that's both functional and vibrant. Their library of social feed designs integrates seamlessly with our existing components and is easy to use for page editors of all skill levels.
Zanna Ollove
Boston College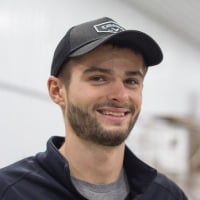 The experience with EmbedSocial has been amazing. We're always looking for ways to leverage our time, so finding a product to keep our reviews fresh automatically was a no-brainer.
Brooks Hitzfield
Seven Sons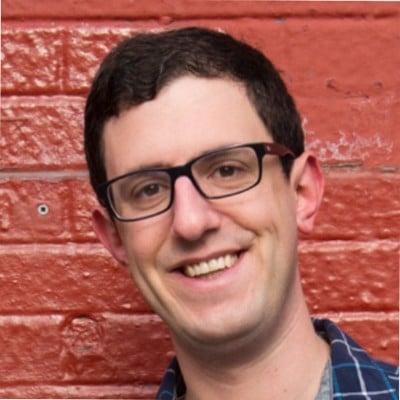 It has been pretty simple to display social proof with EmbedReviews, and their team has been great in assisting with technical implementation.
Eric Hnatov
Industrios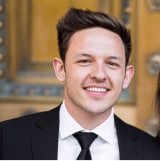 We are spending half of what we previously did for our last review manager, and getting 100x more out of it! I honestly am amazed at what we are getting for the price. I wish we had switched to EmbedReviews years ago.
Kodi Duncan
3 Key Elements