Social media tools designed
to enrich your website, in seconds
Capture online reviews. Embed Facebook, Instagram or Twitter albums.
And display all your social media activity, in seconds.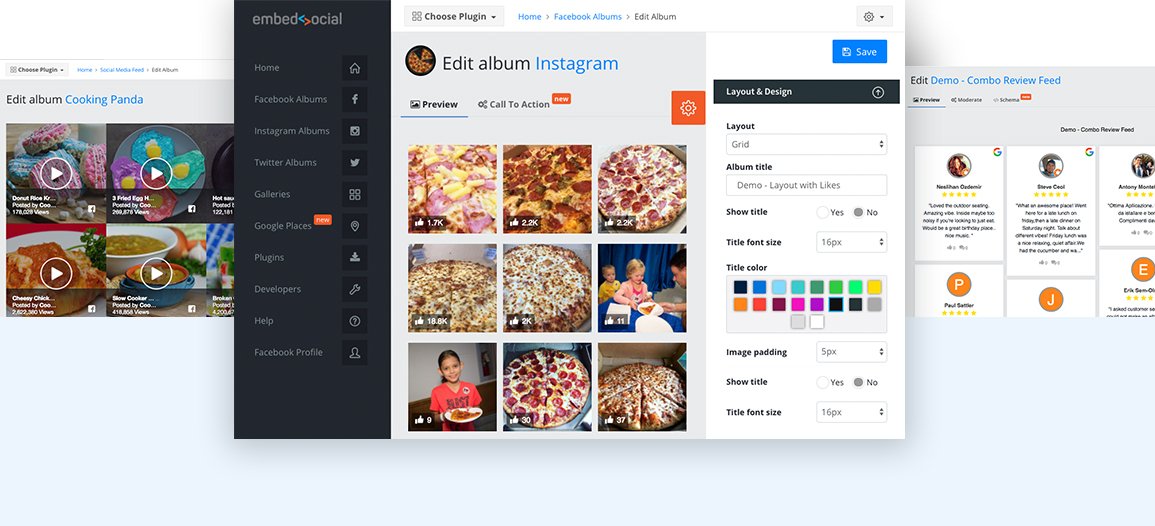 Works like a charm
If you've ever installed a social media WordPress, Joomla, Drupal or any other CMS plugin, used scripts for your website, you know the pains – the need for maintenance, and the need for developer skills once a social media source updates their API. That is why we've built EmbedSocial, to set it and forget it, literally.
Make your life easier
With EmbedSocial you will only need one copy/paste and the platform will automatically synchronize all changes with your social media activity.
No more photo cropping, resizing, uploading, name changing, captioning, hosting or updating.
WOW your website visitors
EmbedSocial actually builds news, testimonials, and gallery web pages by syncing with your social media profiles.
These components are live, beautifully designed and optimized, resulting in seamless and unique web experience for your web visitors.
our customers
You're in great company






Explore the EmbedSocial platform
and discover innovative
social media tools
Social media products for everyone. Agencies, startups, freelancers or small businesses, welcome!

EmbedAlbum
#1 tool for social media photos
EmbedAlbum can generate all your social media photos and embed them on your website or blog, in few clicks. No more cropping, optimizing, hosting or using scripts for your web galleries. Embed entire Facebook, Instagram and Twitter albums, in a slideshow, grid or masonry layout, without any coding.

EmbedReviews
Ultimate reviews manager
EmbedReviews collects and embeds your online reviews on any website, in seconds. It syncs with your Facebook, Google and Yelp accounts and can also generate custom testimonials from your website. Use the variety of grid displays or sliders to blend the review feed with your design and amplify the trust of your web visitors.

EmbedFeed
Social media feeds aggregator
EmbedFeed is a social media aggregator. It can generate Facebook and Instagram Feeds with an option to embed an entire feed wall on any website. The tool can help you combine the feeds and display both Facebook Page and Instagram posts in one web page.

Facebook notifications
The first Facebook notifications platform
This platform disrupts the email subscription forms and uses more innovative approach to notifying subscribers, achiving double digit CTRs. Embed a subscribe button on your website, collect your Facebook subscribers and target them with direct Facebook notifications.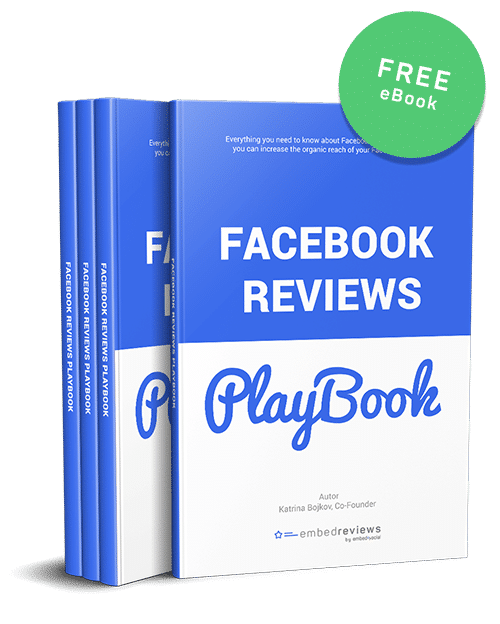 Get constant feature updates and free stuff
Hit Subscribe and you'll get exclusive content from us. Your privacy is vital. Selling or spamming your profile is a big no=no for us.
Get started
Choose your perfect
social media tool, today!
Browse our plans and choose the best fit for your business