Customer success story
How Habit Examples Uses Social Proof To Provide Trust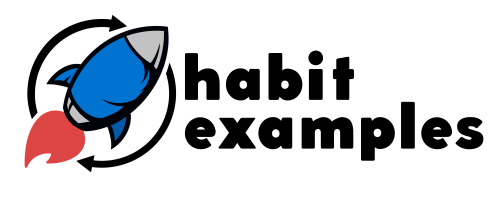 Industry

Newsletter
Location

USA
Goals

Provide social proof
Habit Examples is a weekly newsletter where I help go-getters build better habits with sciencey tips and inspiring stories. All readable in 5 mins every Tuesday, 100% free.
Goals and Objectives
Currently working toward hitting 10,000 active subscribers so I can monetize the newsletter with paid sponsorships.
Biggest Challenges
Getting more people to subscribe to the newsletter is both the greatest success so far, as well as the greatest challenge. You're essentially trying to prove to people within seconds of landing on your website that you're not a weirdo on the internet and that you have real value to provide. Nothing does that better than social proof.
---
The Awareness
We talked with them Kody Duncan, the founder of Habit Examples, who was very kind to share their experience using EmbedReviews to provide social proof on their website
Q: How important are online reviews for your business?
10.
Q: What is the biggest benefit of showcasing customers' reviews on your website?
It immediately provides huge credibility without me having to say a word.
Just by seeing what others have said, they're convinced that my newsletter is valuable and will help them build incredible habits that improve their life.
Q: Do customer reviews influence your conversion rates? If so, what is the outcome?
My email list has grown over 500% larger as I've used reviews from my readers on my site. Not to mention multiple people have reached out telling me how impressive it was to see what others had said about me.

Kody Duncan, Founder of Habit Examples,
Q: Where do customers mostly leave reviews for your business?
Email
Q: How do you handle negative reviews?
It's the perfect chance to reach out to that person and make them feel cared for, appreciated, and heard – even if what I have to offer isn't right for them anymore.
What is your biggest challenge when it comes to managing your reviews?
Having one single place to put them all so they don't get lost – EmbedSocial makes this super easy.
---
The Solution
Q: Why you've decided to try EmbedReviews?
I worked with them previously on a different project and was so impressed with their product and service, I couldn't think of any platform that would be better to use.
Q: How you've benefited from using our product?
It's made collecting, managing, and showing off awesome reviews a piece of cake. Which saves me time, boosts my business growth, and builds my credibility with others.

Kody Duncan, Founder ofHabit Examples,
Q: How easy is it to use EmbedReviews for displaying social proof?
The widget builder is super user-friendly and surprisingly VERY customizable. Plus, the team is always there to help make custom tweaks, so it always looks exactly the way I'd like.
Q: What have you learned from working with us?
Social proof is incredibly powerful… it helps clients let their guard down, believe in you, and make the decision to move forward faster and easier.
Q: Do you need specific additional functionality from EmbedReviews?
Yeah, I noticed a cool review widget from another company that I liked. I showed it to the team, and within less than a day, they'd custom-coded the exact widget I wanted, so I didn't have to go buy another product to get what I wanted! I'm telling you, these guys are impressive!
Q: What would you say to other businesses facing the same challenges as you did?
If you want your potential clients/subscribers/etc to believe in you so much that they can't wait to follow you or work with you, you need an easy way to manage social proof and display your awesome reviews. I've tried many other tools.. none have been as flexible, reliable, or nice-looking as these guys.

The EmbedReviews team provides hands down, the BEST customer service I have ever experienced. They're attentive to my every need and request, they solve problems quickly, and they're incredibly kind and helpful. I can't possibly recommend them enough.
Kody Duncan
Founder of Habit Examples