Embed review widgets

and badges
Reviews and badges are essential tools for building consumer trust in an online store or company website. Customer reviews provide valuable feedback on products, services, and customer service interactions, while badges clearly demonstrate that your e-commerce site is legitimate and trustworthy.
Custom design * Unlimited widgets & badges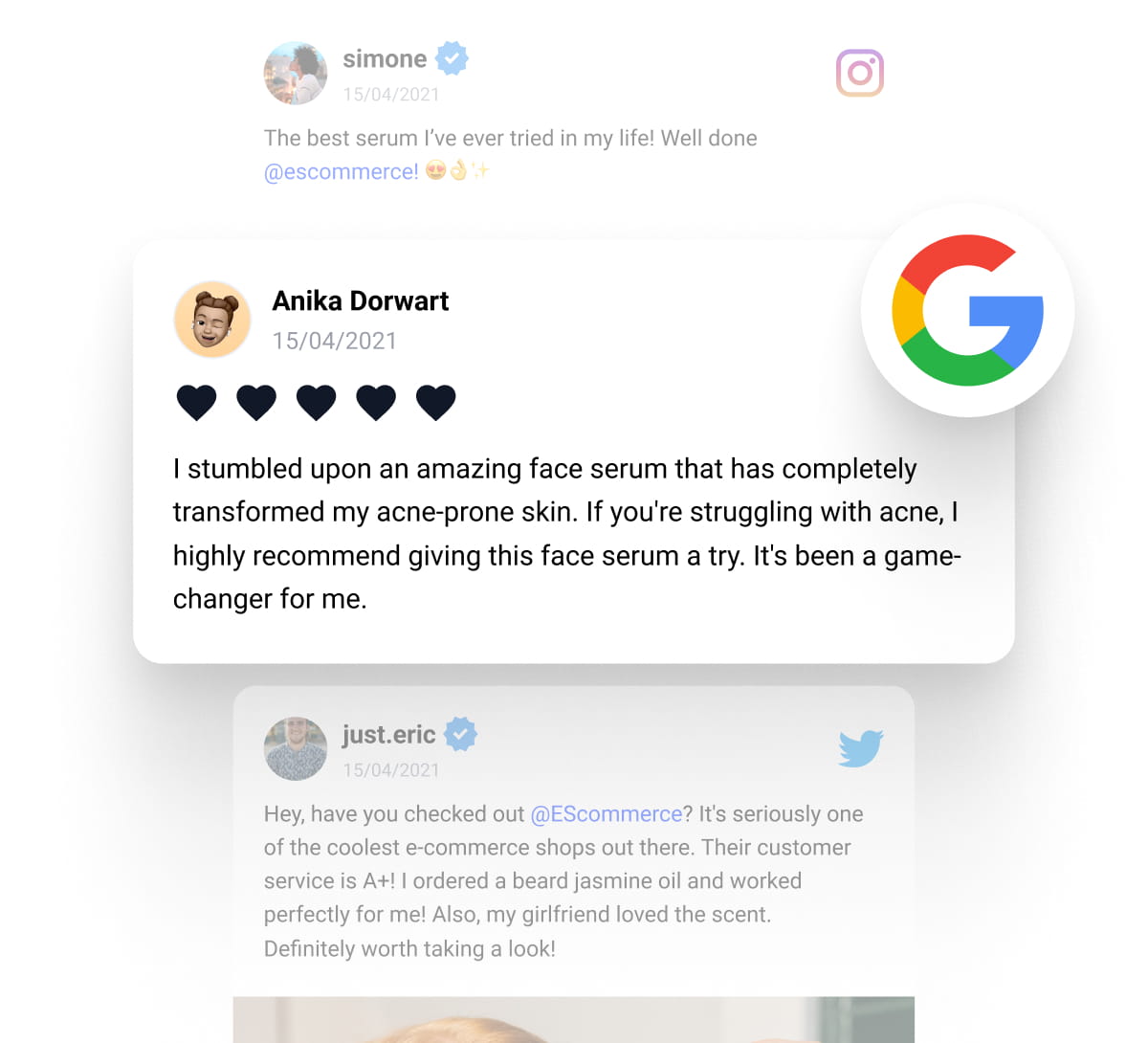 Reviews Editor
The most robust widgets editor
Make all the possible combinations with widget layouts.
Multi-source


All-in-one reviews widgets that show combined sources

By displaying reviews from sources like Facebook, Google, Twitter, and more in a single widget, your customers will efficiently gather diverse perspectives and make well-informed decisions without the need to visit multiple websites.

This comprehensive overview saves time and effort and provides your customers with a more accurate representation of the overall customer sentiment, enabling them to assess and make faster purchasing decisions. Win-win!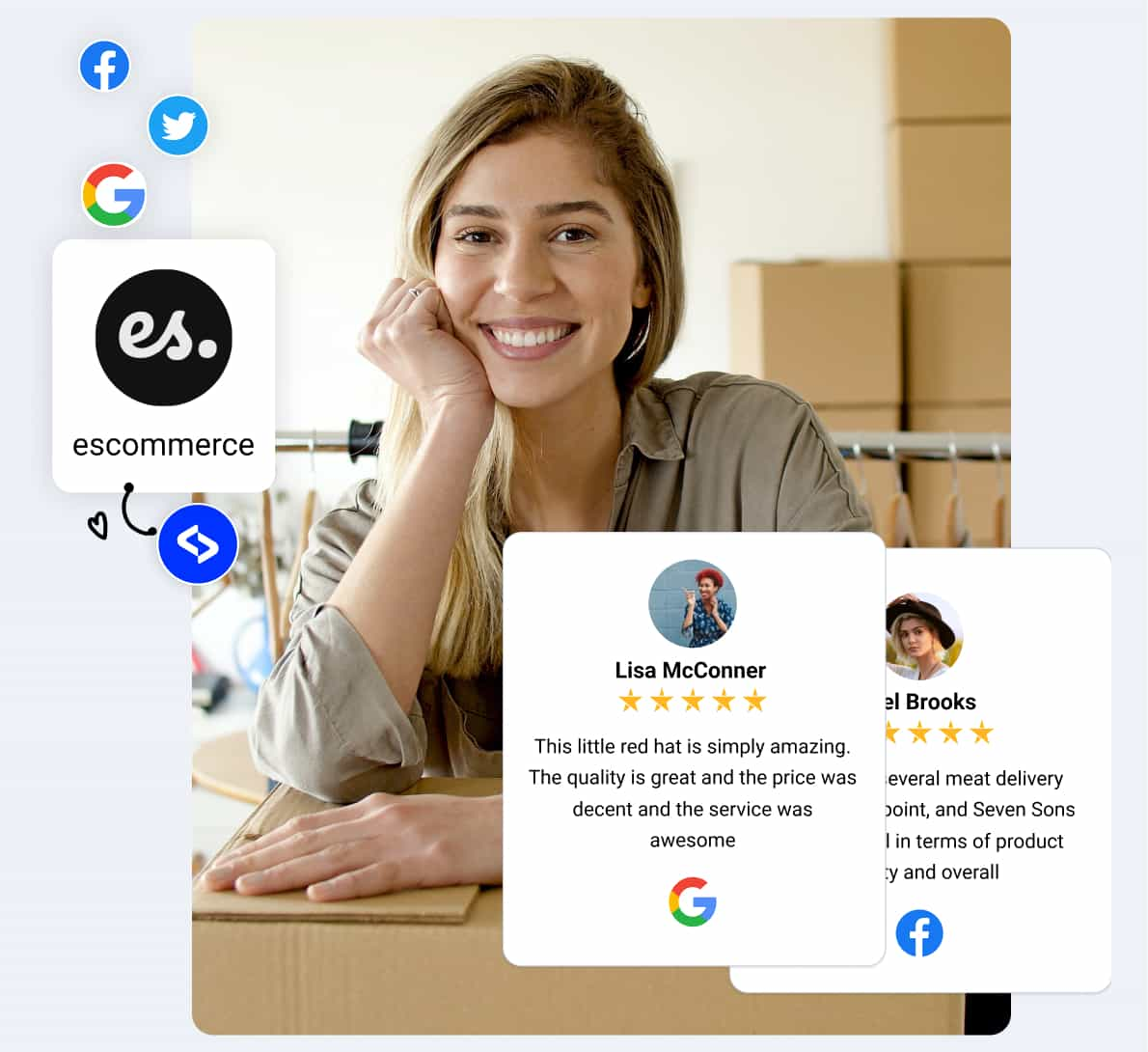 Card Customization


Make the widget review cards 100% yours

Browse through the settings and use different settings to make the look of review cards as you need. For example, you can use the alignment setting to make centralized cards, use the option to change the background of the card and lots more.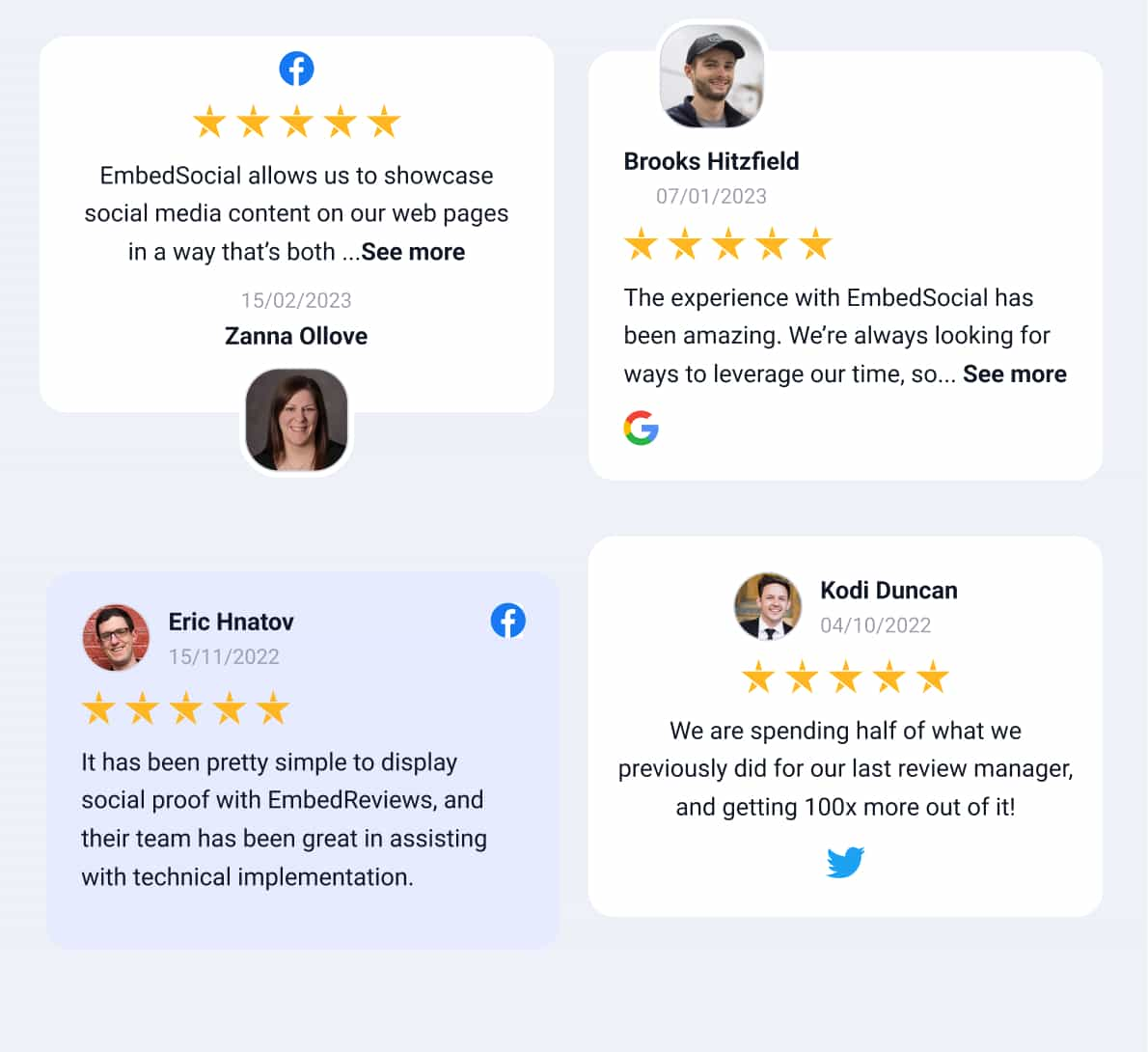 Google reviews library
Browse Reviews Widgets
Want more Google reviews widgets? Click below to explore more templates.
Advanced Analytics
Custom CSS
Moderate and Filter
Create a Shoppable reviews widget with buy buttons for checkouts
Incorporating product links into review widgets is a highly effective strategy to enhance user experience and drive conversion rates.

By embedding these direct links within the widgets, potential customers can easily access detailed product information and seamlessly proceed to the purchasing stage.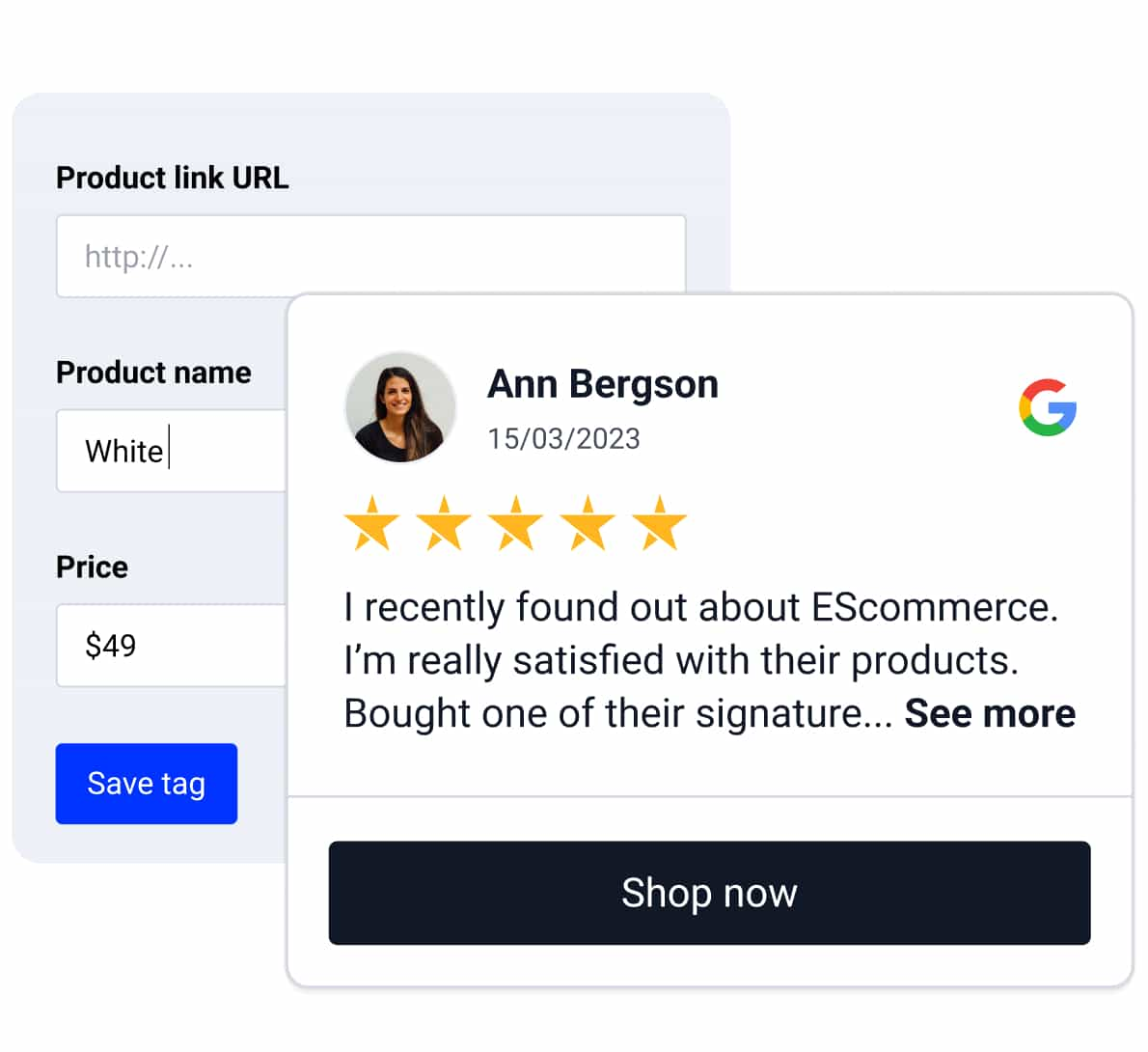 Social Media Reviews Badges
For Any Website
Floating Mode


Show social proof sitewide with floating reviews badges

Use the inline setting for fixed badges, but if you want a floating badge that you can embed across your entire website, use the fLoating setting.

You will be able to customize the background and position of the floater – bottom left or right or top left or right.

See demo →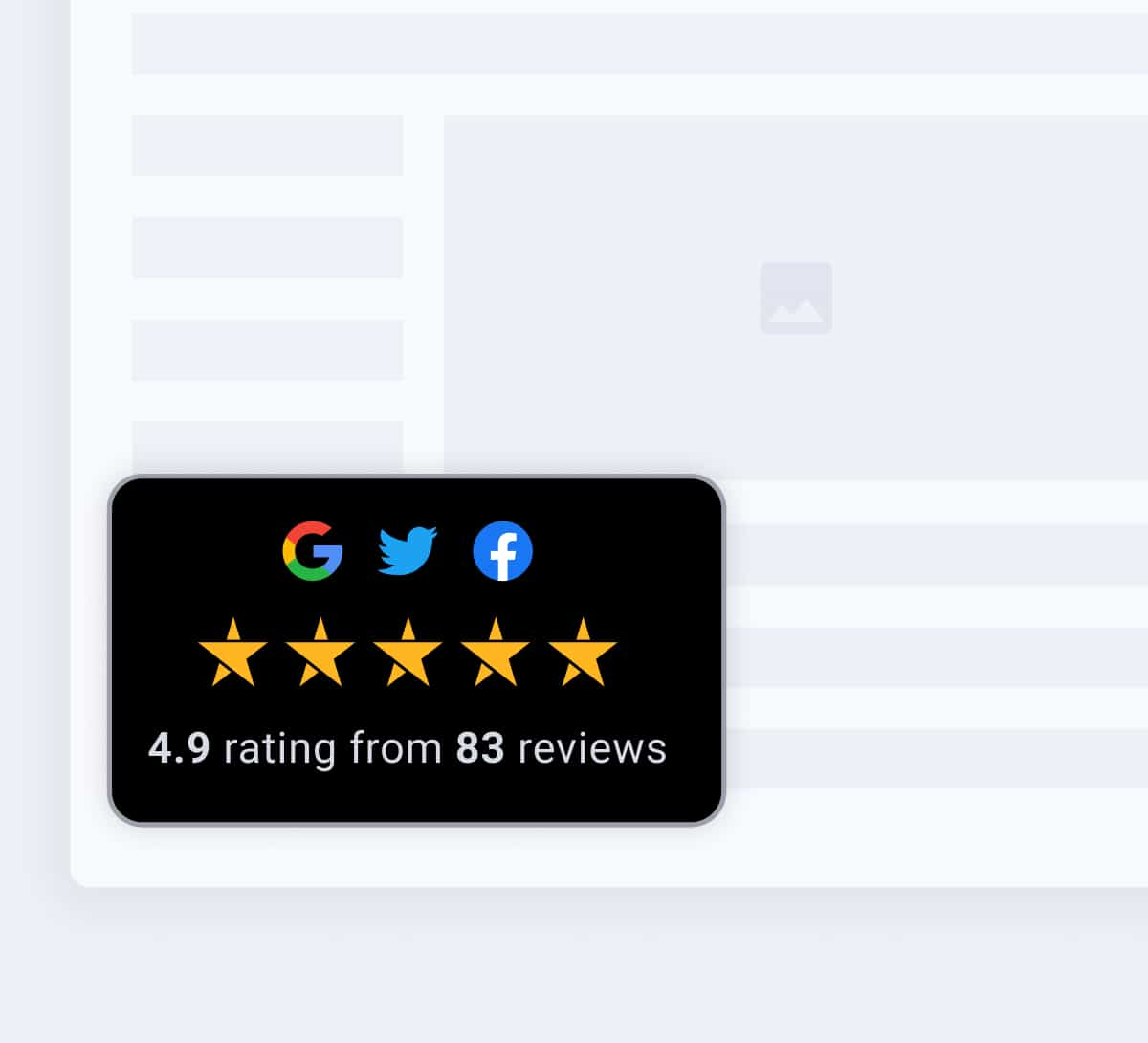 Image Badges
Build an Instagram Reels shop on your website
The EmbedSoicial platform provides a gallery of images that auto-sync every time you get a review. These badges are pre-defined with a design, unlike the badge widgets that can be completely customized.

You can embed images with the average rating of your Facebook Page or Google location.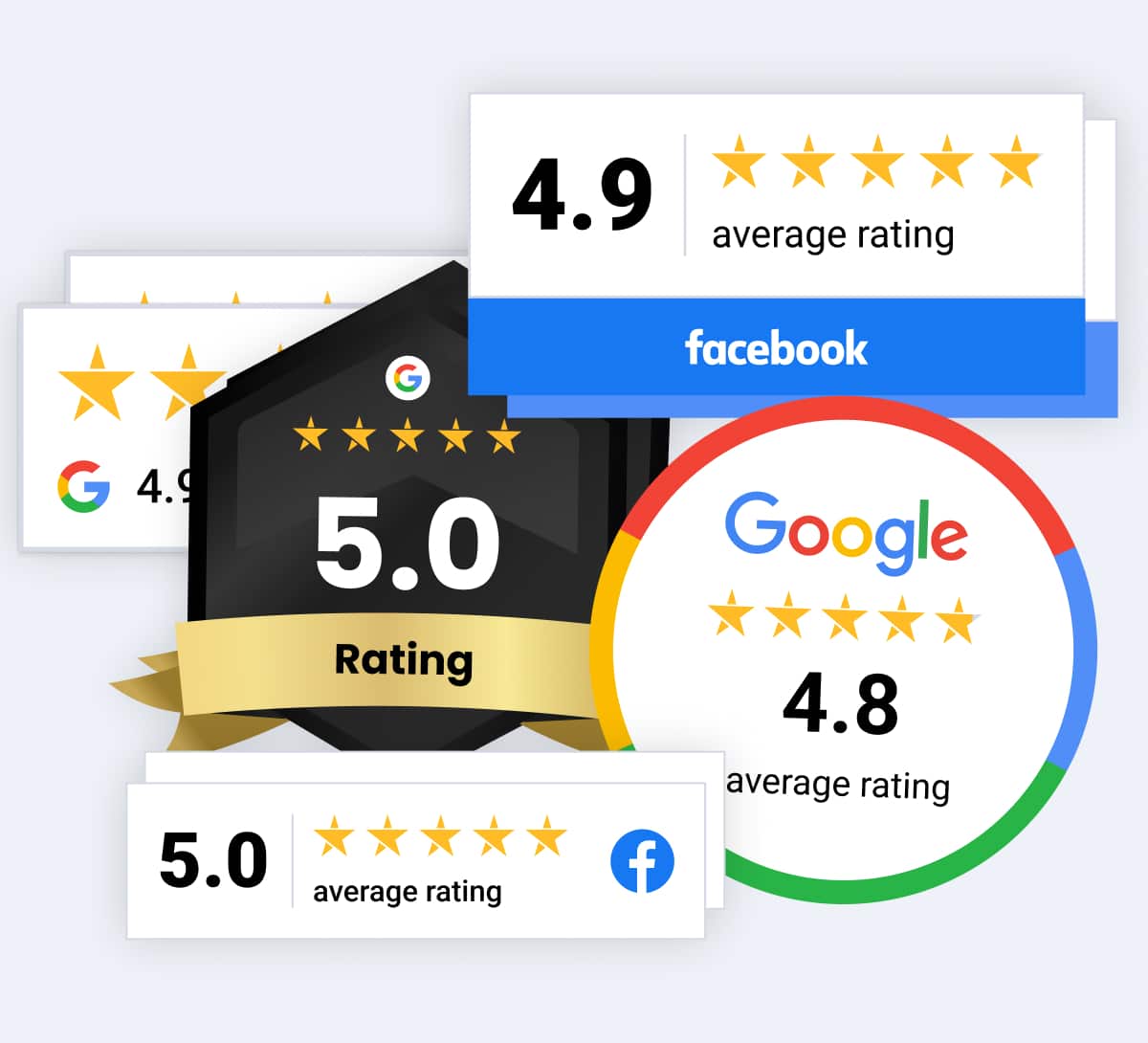 "EmbedSocial is the perfect solution for any government agency looking to expand its social media reach and provide accessible information, announcements, and alerts directly on its official website! Setup was simple and you can automate the rest."

Jayce Simpson, Digital Media Specialist
The City of West Hollywood
Embed reviews widgets




in seconds
Create a social media reviews widget literally in 3 steps. Just connect your social media accounts, customize, and copy/paste the widget code. It's that simple.
Connect your Facebook page or Google location with EmbedSocial.

Customize the widget look, or moderate the reviews in the widget.

Once you finish setting up, copy the provided code and embed your reviews widget.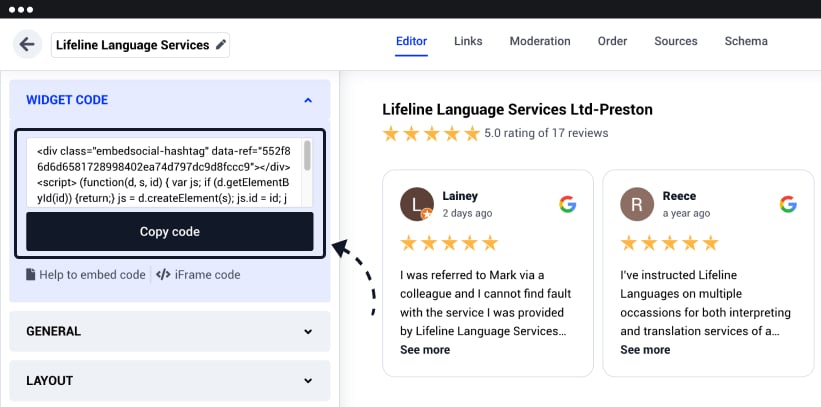 WordPress Reviews Plugin

Easily display reviews widgets in WordPress
Use the official EmbedSocial WordPress Plugin to display Facebook and Google reviews widgets with the help of shortcodes. Each of your widgets has a unique shortcode that you can copy and paste into any WordPress post or page.

Download the WordPress plugin and start embedding social media reviews widgets on your WordPress website.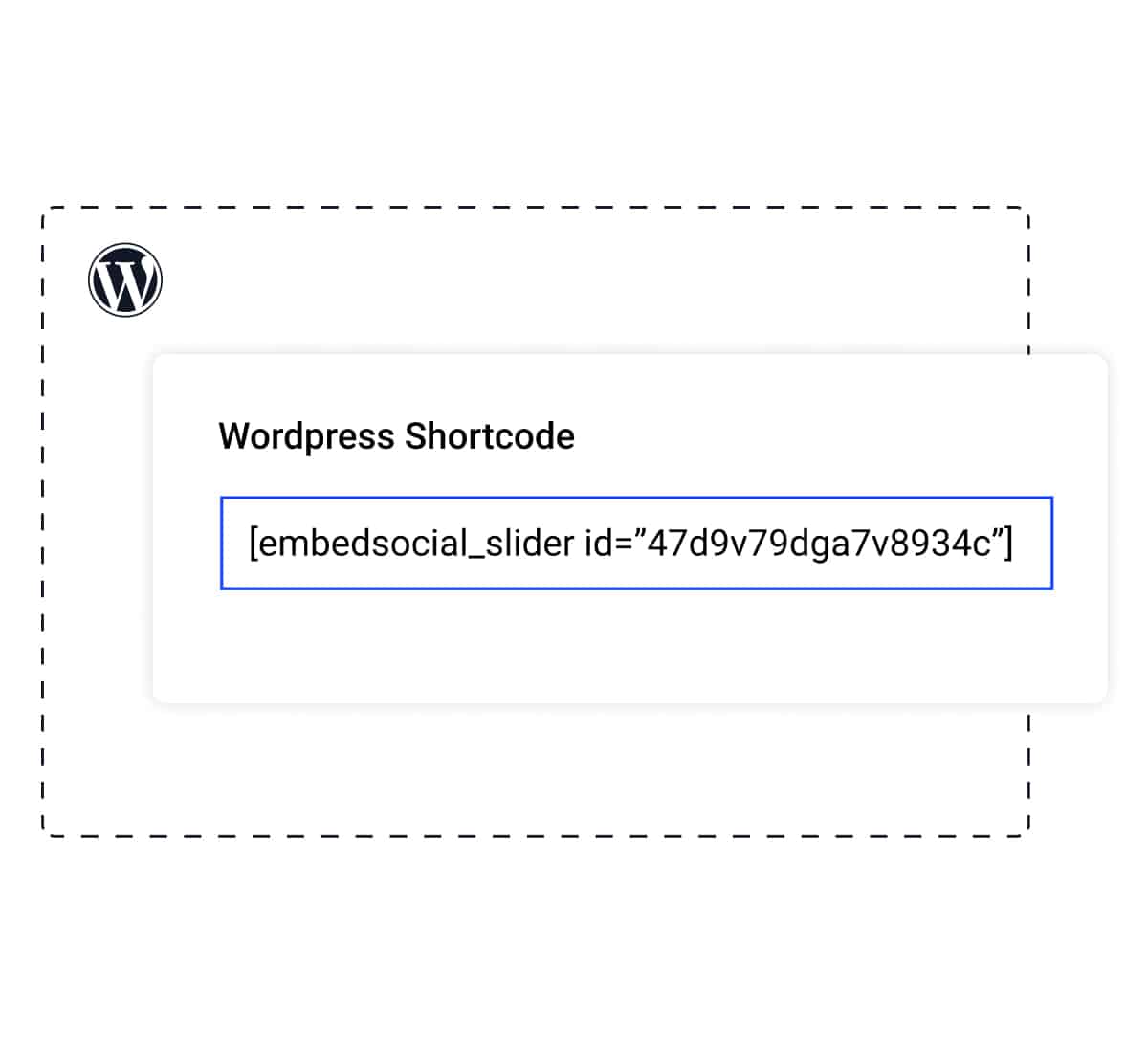 Reviews Page
SEO-optimized landing page to display all your reviews and collect more.
Get a dedicated page that you can use to showcase all your reviews + collect more reviews. The page contains a section to showcase reviews from multiple sources with filters, a button to open a leave a review form, and a header section, branded with your logo and company details

See demo →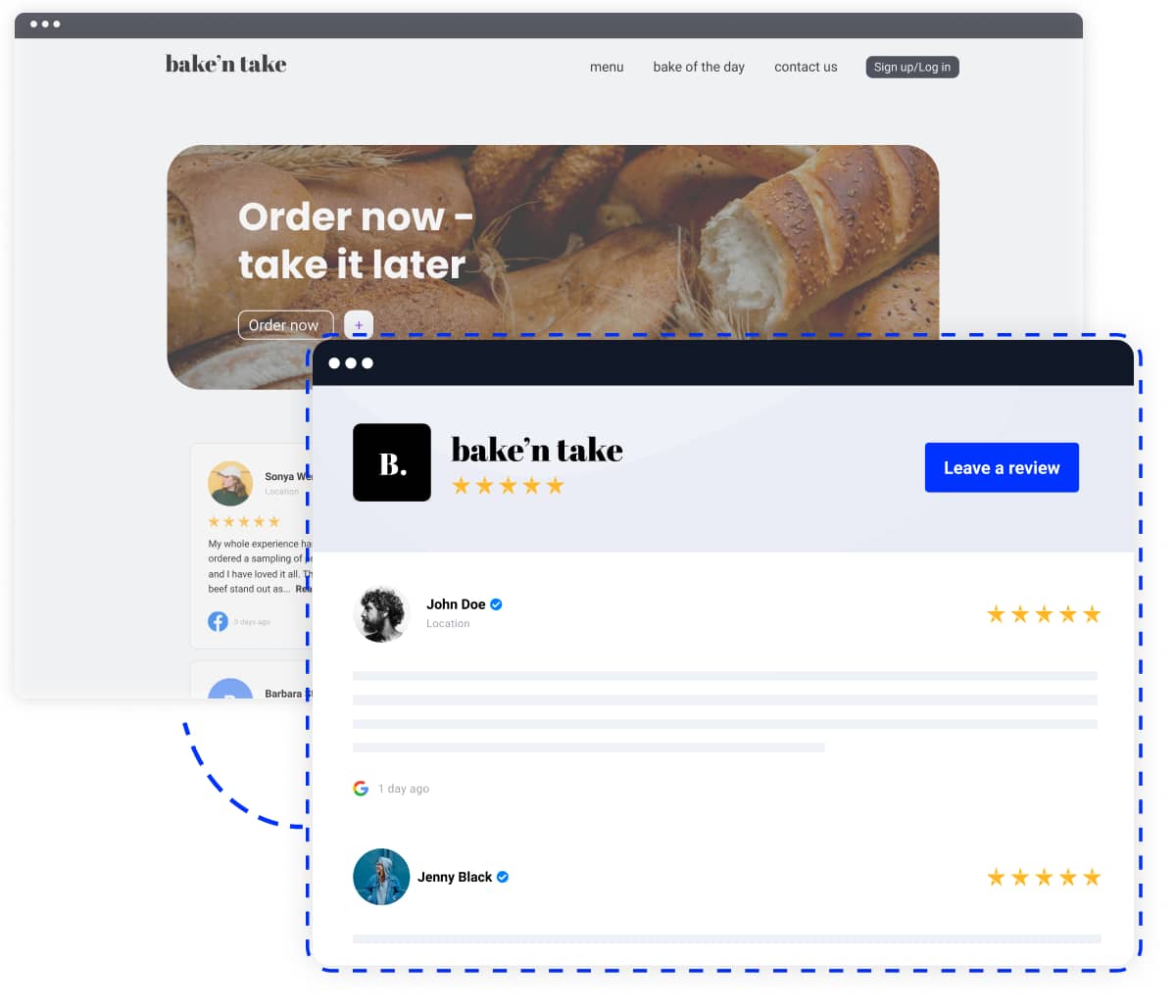 Collect & embed social media reviews today
Start your EmbedReviews free trial today.
Official API integrations
Reviews widgets
Cancel anytime
Money back
What our users are saying:

TrovaTrip increased booking conversion rates by 12% with customer testimonials in just 4 weeks
Nick Poggi
TrovaTrip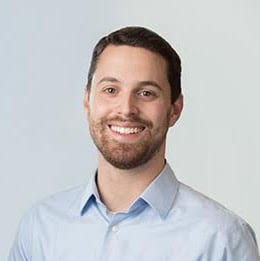 The team at Embed Social is so easy to work with. They are very quick to respond to any special requests and fast to implement account changes. Aside from the great customer service, their products are also very easy to use and offer a lot of freedom that you can't get with other similar products. Definitely recommend.
Ryan Hazlewood
Developer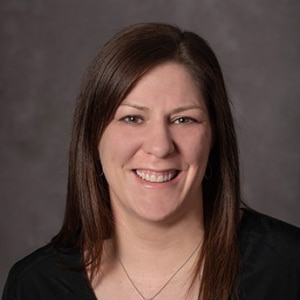 EmbedSocial allows us to showcase social media content on our web pages in a way that's both functional and vibrant. Their library of social feed designs integrates seamlessly with our existing components and is easy to use for page editors of all skill levels.
Zanna Ollove
Boston College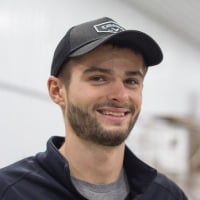 The experience with EmbedSocial has been amazing. We're always looking for ways to leverage our time, so finding a product to keep our reviews fresh automatically was a no-brainer.
Brooks Hitzfield
Seven Sons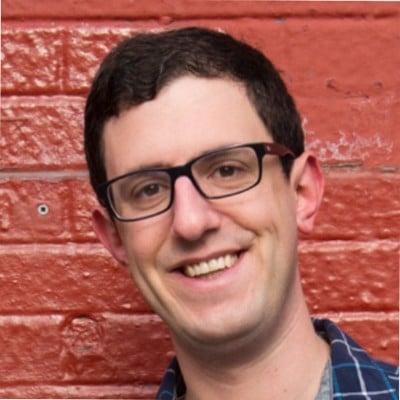 It has been pretty simple to display social proof with EmbedReviews, and their team has been great in assisting with technical implementation.
Eric Hnatov
Industrios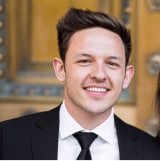 We are spending half of what we previously did for our last review manager, and getting 100x more out of it! I honestly am amazed at what we are getting for the price. I wish we had switched to EmbedReviews years ago.
Kodi Duncan
3 Key Elements