The
forever free

social media aggregator

Generate and display social media content from Instagram account and hashtags on any website. Automatically.
Customization and moderation are available in the PRO version.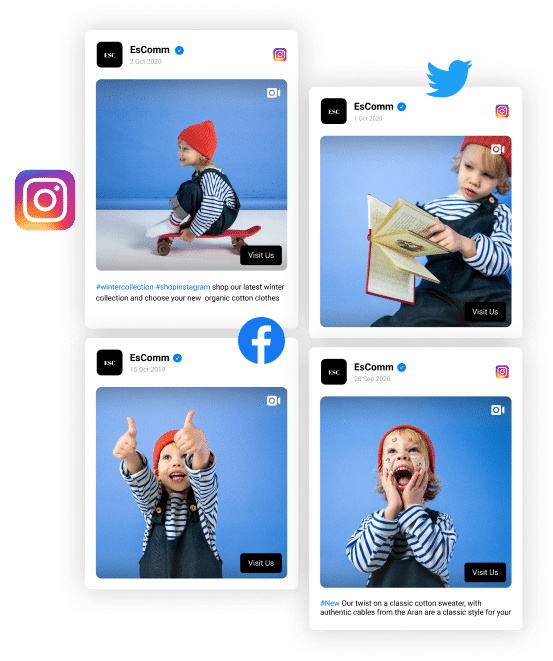 Live Demo
User-generated content
on your website in seconds
Instagram accounts and hashtagsRe-use content. Save tons of timeAuto-sync every 24 hours
Tutorial
3 simple steps to
embed Instagram feed right now
Just create an account and follow the setup steps. No credit card. No hidden costs.
2. Connect your Instagram
Provide permissions to auto-sync your Instagram feed with EmbedSocial
3. Embed the provided code
Copy the provided code and embed it in your website's body. No coding skills are required.
Ready? Just signup below to create your widget in seconds
Sign up now. It's really free.
Works with 99.9% of the popular CMS platforms and web builders
We integrate with tons of other apps, e-commerce platforms (Shopify or Magento), and web builders. Native apps are available, too.
More embedding options: iframe or shortcodes

Constantly add new integrations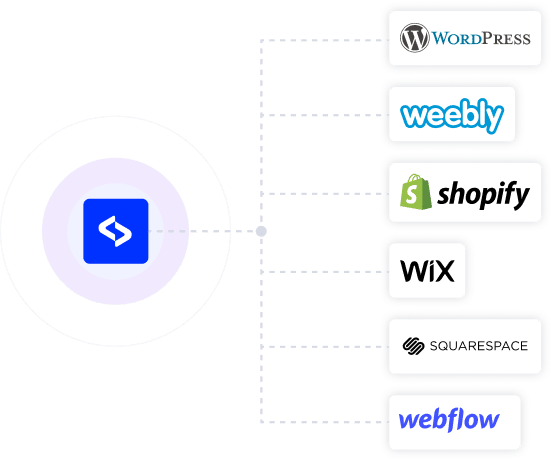 Pro Version
More than just a widget. A
complete


social media aggregator

Offical API integrations with all major social media networks
And there are more advance features
Sync all Instagram posts in a single click and create an entire wall widget that you can embed on any website.
Allow your website visitors to click on a photo and view it in popup mode without leaving your website.
Show a Follow button to help you drive traffic to Instagram and possibly increase followers.
That's right! With one account, you can generate unlimited social media widgets and embed them on multiple websites.
Use the 10+ languages available in the platform to localize the widget for your web visitors.
Use filters by date or keywords. Change the number of pages and post per page in your feed,
Know which post performs best and the total clicks of the entire feed on your website.
Configure the title, padding, or the image size, edit album title, size, color, or use a custom CSS.
Try all features for 7 days free
If you need to display not just your Instagram feed but also your Facebook, Youtube, Vimeo, TikTok or Twitter feeds, get more professional features such as different layouts, customization options, moderation, shippable feeds than try the PRO version, including direct customer support, access to all new updates, and no powered by EmbedSocial logo.
* What are sources?
The number of sources indicates the total number of Facebook Pages, Instagram, Twitter Accounts, or Hashtags. Example: 1 Facebook page = 1 source or 1 Instagram hashtag = 1 source.