Customer success story
Learn how Underground Printing uses customer reviews to convert more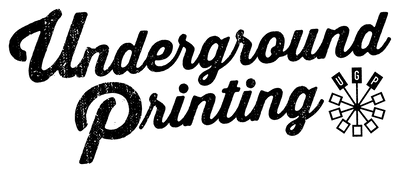 Industry

Print
Location

US
Goals

Get more reviews and address negative reviews on time.
We had the opportunity to talk with the Head of Marketing at Underground Printing and learn how they manage their online reputation and the importance of displaying online reviews on their website.
About Underground Printing
Underground Printing is a printing company specializing in custom printed apparel.
It was founded as A-1 Screen printing by Rishi Narayan and Ryan Gregg in 2001 in Rishi's University of Michigan dorm room. Two years later, the co-founders bought out Underground Printing, a local screen-printing business, and took that name.
What started as a small on-campus t-shirt shop has now grown into a national custom apparel provider with 200 employees and 25 locations across the US.
In addition to t-shirts, the company now provides a wide variety of other custom apparel items like sweatshirts, hoodies, tank tops, pants, shorts, hats, and more. With a team of in-house designers that can help bring any vision to life.
---
The Awareness
One thing that sets them apart from other custom apparel companies is their focus on customer service and ensuring that customers are happy with their orders. They understand that when people order custom apparel, it's very important that everything is just the way they want it.
This allows them to elevate and differentiate their services more effectively and help appeal to new customers and business partners. It's an overt appeal to excellence, passion, vocation, to mastery.
The company's focus on customer service is evident in its online reputation management strategy.
They know first-hand how customer reviews can impact conversion rates and have developed a strategy for using them to the company's advantage.
According to their Head of Marketing, their main goal is:
"Create trust with our customers and improve engagement with our website. When we display customer reviews on our website, it will allow the website visitors to get more information about UGP and explore what other customers are saying. This combination of authenticity, trust and reliability will lead to showcasing how our existing customers are talking about our brand and their real experiences with UGP".

Head of Marketing at Underground Printing
Currently, Underground Printing gets mostly Google reviews. Their challenge is how to get more reviews and ensure they are addressing and responding to negative reviews in a timely manner.
Underground Printing knows that not every customer is going to have a perfect experience.
But they also know that how quickly they handle negative customer reviews can make a big difference in whether or not people do business with them.
They address all negative reviews immediately and come up with ways to ensure the customer is satisfied with a remediation solution. This shows potential customers that they care about them and are willing to work to make things right. As a result, potential customers are more likely to do business with a company they know will stand behind them if there are any problems.
---
The Solution
Underground Printing understands that potential customers are looking for social proof before they make a purchase.
That's why they make sure to display customer reviews prominently on their website. This helps people feel more confident about doing business with them and ultimately results in more sales.
According to their experience:
"Landing pages with customer reviews do convert at a higher percentage than landing pages without reviews."

Head of Marketing at Underground Printing
In order to generate and display the Google reviews automatically and cleanly, the company has decided to work with EmbedReviews since 2018.
EmbedReviews allows the company to customize the look and feel of the reviews to match their brand. This is important to Underground Printing because they want their website to reflect their brand well and create a consistent experience for potential customers.
Since implementing EmbedReviews, Underground Printing has seen an increase in conversion rates. This is likely because potential customers can see that the company cares about its image and is always looking to improve.
Additionally, the company has benefited from more robust customer review formatting on its top landing pages and learned the importance of a well-formatted customer review.
The ability to customize the look of the reviews makes it more likely that visitors will take the time to read them.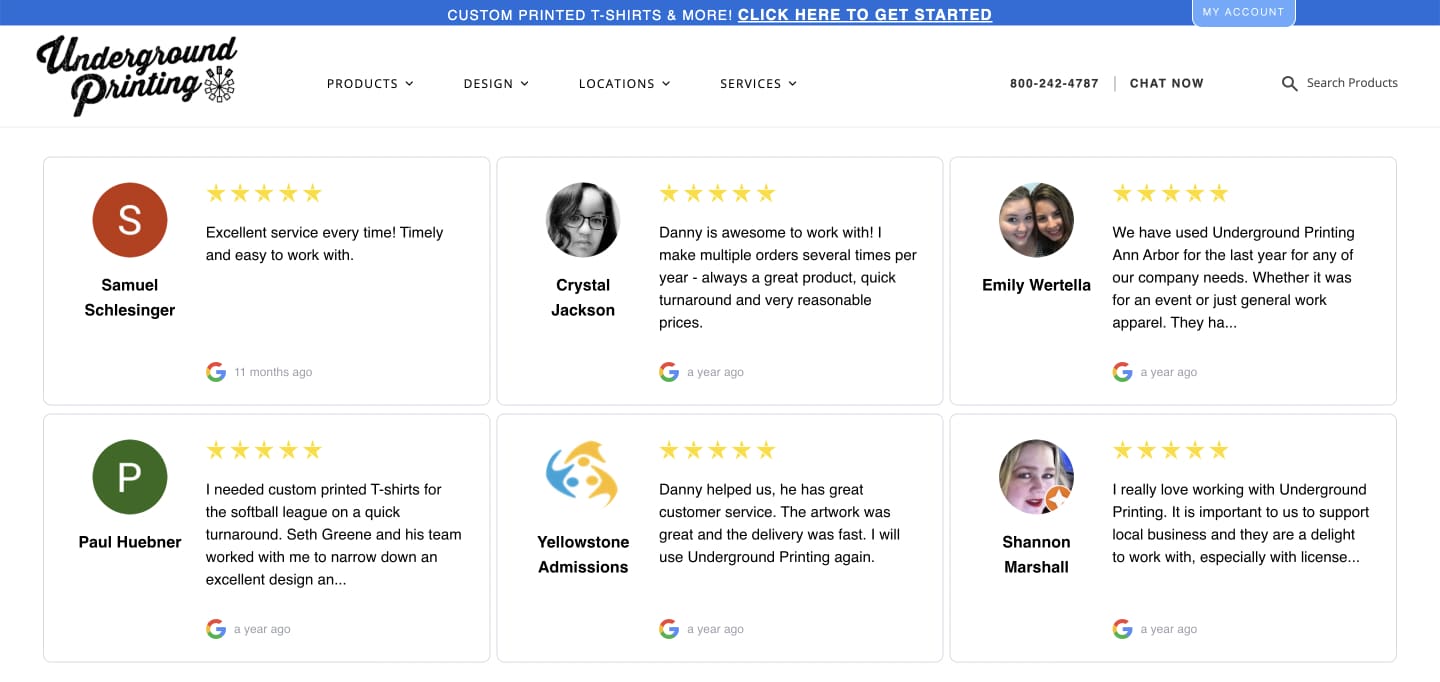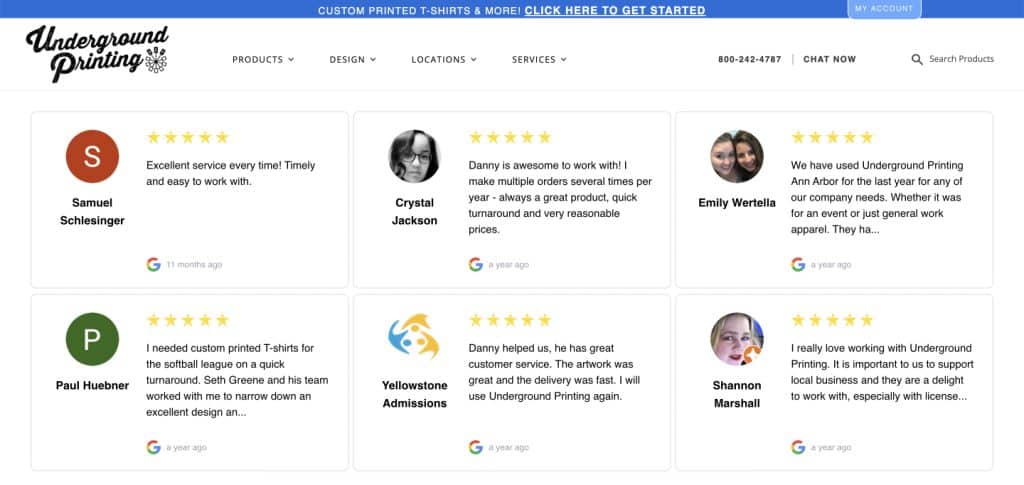 Overall, Underground Printing is very happy with the results they've seen from using EmbedReviews:
"It has been a wonderful experience. The customer service provided by EmbedSocial is second to none and has provided thorough support throughout. If you want to simply and beautifully add customer reviews to your website, go with EmbedSocial. We couldn't be happier! "

Head of Marketing at Underground Printing