To embed Facebook or Instagram album in your Joomla website, you can use the main javascript code but our team wanted to provide an easier solution so you can embed your albums with shortcodes.
To do this first you will need to download the official EmbedSocial Joomla plugin.
After you download the plugin zip file you will need to install it on your Joomla website.
To install the plugin just follow the regular steps for installing Joomla plugins.
Go to Extensions > Manage > Install
Click the button Choose File, find the embedsocial-joomla.zip file on your computer and click on Open
Click the button 'Upload & Install"
Once you install the plugin, please make sure to enable it.
To do this just follow the steps below:
1. Go to Extensions > Manage > Manage (click on the Extensions menu and click on the Manage submenu and again on Menage)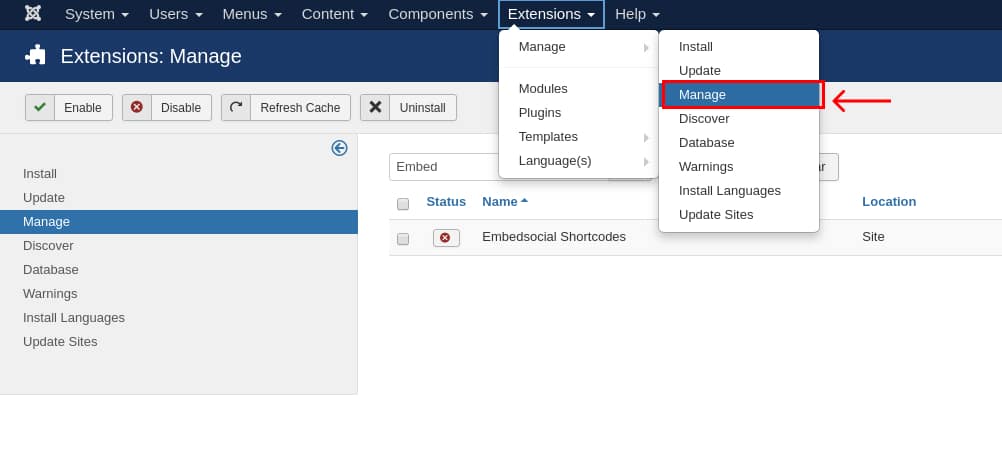 2. Go to Extensions > Manage section look for EmbedSocial plugin and in the table click the 'Enable extension' button as shown below.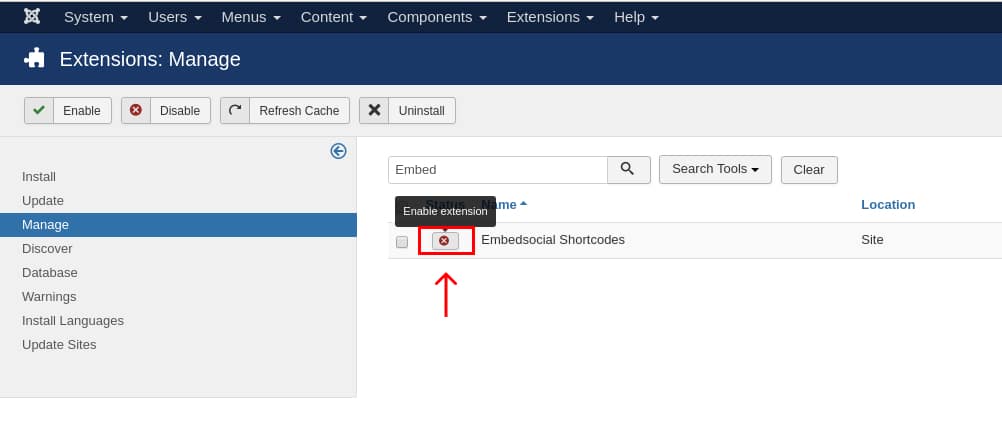 Once you click this button it will display a green icon that the plugin is now active and ready to use.

That's it.
Now you will need to get the shortcodes from your EmbedAlbum account and with simple copy/paste in the article or page in your Joomla website will display the generated albums with the EmbedAlbum platform.