Previous sessions
What previous training sessions to get started with EmbedSocial products.
Agenda
Explore new editor & widget templates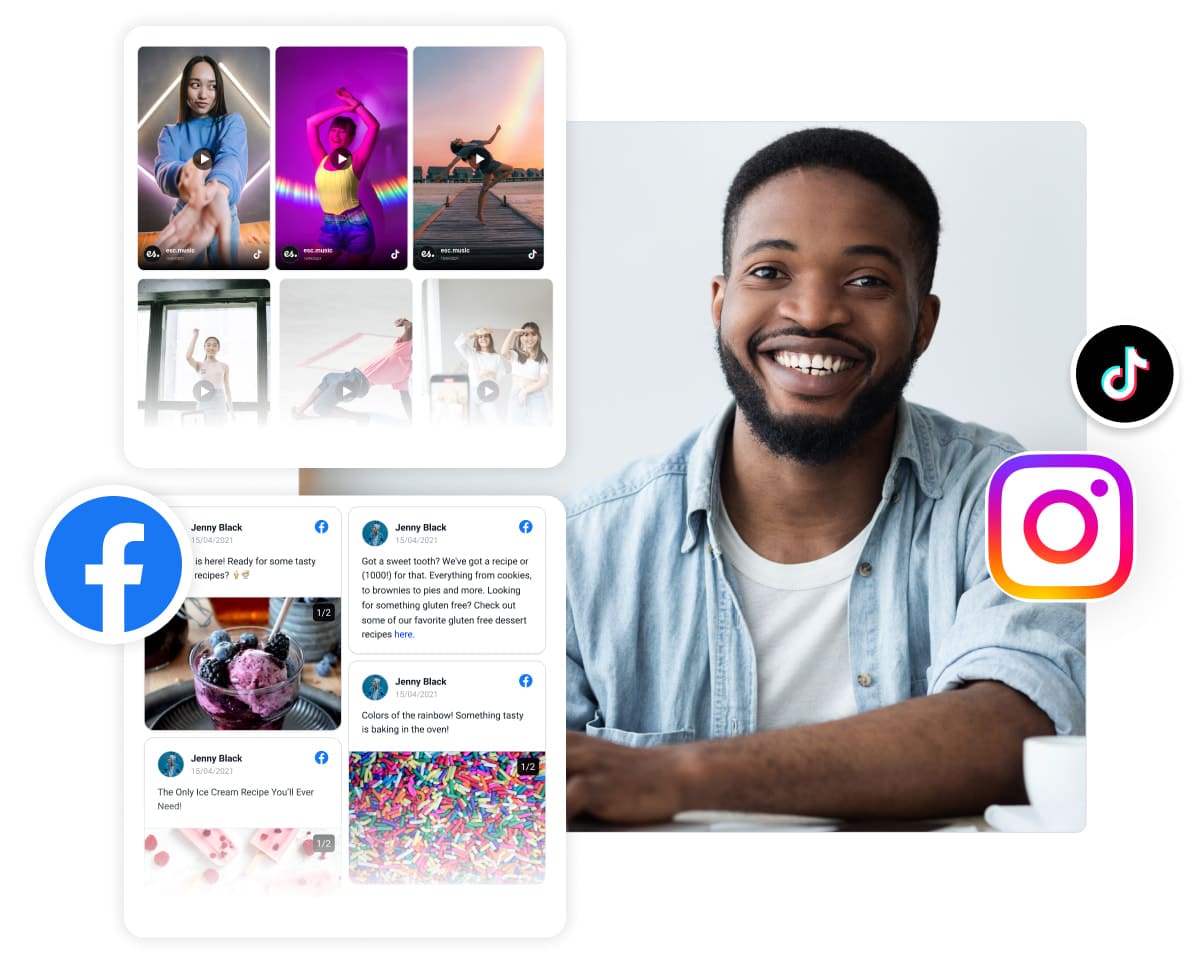 1. Getting started with EmbedSocial
Learn how to connect social media sources and pull UGC into your account.
2. Demo of the New Widgets Editor
Exclusive demo of the new editor built to create any widget you imagine.
3. Demo of the New Templates Library
Learn how to start with a pre-built template and go live in seconds.
4. Ask me (us) anything session
AMA
Ask anything about EmbedSocial and get the most out of the platform.
---
Join a weekly demo session
Pick your preferable session slot below.
Unbelievable product and service. Just had a fantastic 1.5 hour demo with Laze where he took me through every possible use case for their products and customized it all to my business and website. He helped me set everything up so that I can now go and replicate the process sitewide. I also had a great time on the demo/chatting with Laze and I am literally walking away knowing how to do everything I need to with EmbedSocial.
Emmanuel Salorio