Instagram feed for Webflow
Add Instagram feed to Webflow in just a few seconds!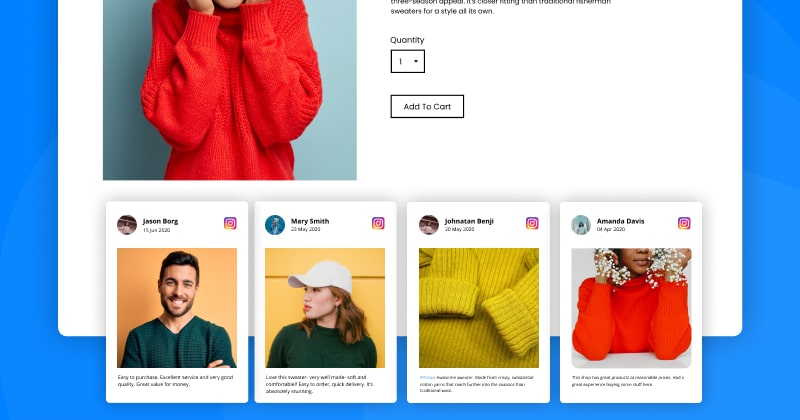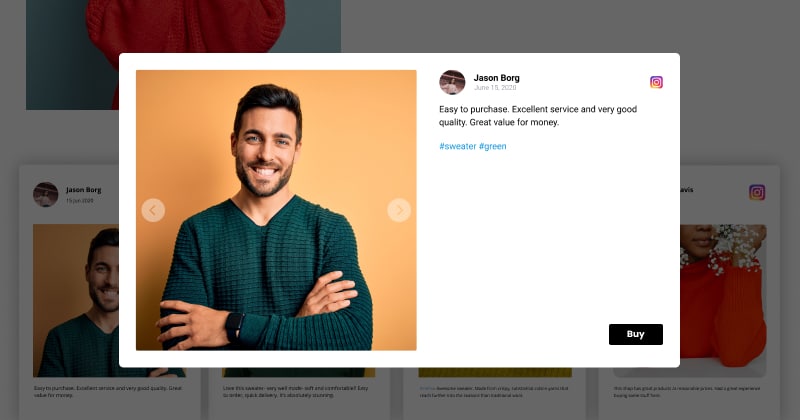 About EmbedFeed: Social media aggregator
EmbedFeed is a powerful Instagram feed aggregator, which allows creating amazing and beautiful feed widgets for your site with Instagram photos and videos.
With EmbedFeed you can also generate and display posts published by other Instagram users that mention your brand or posts from specific hashtags.
It offers extensive customization options: all kinds of sources supported, content moderation, more than 10 ready-to-go layouts, custom CSS options, and fully adaptive layout responsive for any device.
Create your customized Instagram Feed widget for Webflow, match your website's style and colors, and add it to any Webflow page, post, sidebar, footer, or wherever you like on your site.
The best thing is that EmbedFeed runs on the latest Instagram API, so there are no additional technical requirements and updates by the user. We've got you covered!
Embedding an Instagram Feed widget onto your Webflow site has never been easier. Our widgets are designed to work flawlessly on Webflow and display social proof to increase engagement and conversions.
As Webflow's mission is to empower designers, creative professionals, and entrepreneurs to create for the web, our goal is to provide them with an easy social media widget tool to extend their creativity to engage more visitors.
Improve the average time visitors spend on your website
Get higher user engagement level
Increase conversions by displaying social proof
Enrich your website content
Deliver improved user interface and user experience
Turn visitors in Instagram followers
Mobile-responsive widget
11 Instagram feed layouts that match any Webflow design
Ready to go options to customize your widget appearance
Advanced feed moderation – select the post you want to appear on your widget and sort them by priority
Automatically sync the latest Instagram posts
Negative keywords option to ban posts with specific hashtags from showing on the widget
Shoppable Instagram widget with a variety of CTA buttons available
Custom CSS option for advanced widget design
Activate the Google Analytics option to track your progress
Option to create a combined widget with a feed from other social media networks (Facebook, Twitter, YouTube, Vimeo, TikTok) or create a custom feed
How to add an Instagram feed to Webflow
Start a free trial for EmbedFeed and connect your Instagram account
Choose the type of Instagram feed (hashtag, mentions, account)
Moderate or customize the Instagram widget
Copy the code located in the top right corner
Go to Webflow and open the page where you want to embed
Click 'Add' in the top-left corner,  scroll and drag the Embed component
Paste the code you copied from EmbedSocial
Click the Save and Close button
Click Publish and click your site URL
Please note that once you display the Instagram Feed widget on your Webflow site, you have full control over it and you can transform the look and feel of the widget anytime you want using your EmbedFeed account.
If you need any assistance in creating and customizing the desired Instagram Feed widget, don't hesitate to reach out to us, and we will be delighted to help you create a superior experience for your website visitors.
Start free trial
Show social media feeds on your website in seconds
All PRO features included Cancel any time