Customer success story
TrovaTrip increased booking conversion rates by 12% with customer testimonials in just 4 weeks

Industry

Travel
Location

US
Goal

Increase booking conversion rates
Type

B2C
About TrovaTrip
TrovaTrip was founded in early 2017 by Nick Poggi, Lauren Schneider, and a team of travel enthusiasts. TrovaTrip provides 10-day curated adventures for young professionals. Users select their travel preferences and are matched to trips with others looking for a similar experience. Each trip consists of up to 20 travelers and includes 3+ star hotel or apartment accommodations, transportation, guided tours, and a number of optional add-on experiences.
TrovaTrip is redefining travel for the young professional by making it more personal, more authentic, and certainly more accessible. Through Trova Pass, they also offer a subscription travel option where users can pay $99/month and earn 1 credit each month that can be applied to any of their available trips. Trips typically start at only 12 credits.
With their team of experts, they're able to provide a one-of-a-kind experience for their travelers.
---
The Challenge:
Build trust among travelers
As a travel company leading groups of young professionals halfway across the globe, trust is vital to the success of their business. They've carefully cultivated their brand and offering, asking their customers for feedback and reviews has been a top priority since day 1.
---
The Solution:
Aggregator of customer reviews from Facebook and Google
One of the best ways that they can build trust amongst their following is to allow their past (and future) travelers to share their experiences through reviews.
Founder, Nick Poggi, described finding EmbedSocial as one of those rare "hallelujah" moments you experience in the business. He found that it was easy to implement, connected to all of their sources seamlessly, all within a beautiful responsive UI. As Facebook and Google reviews automatically flowed onsite, customers were able to see real-time testimonials and build trust in the brand.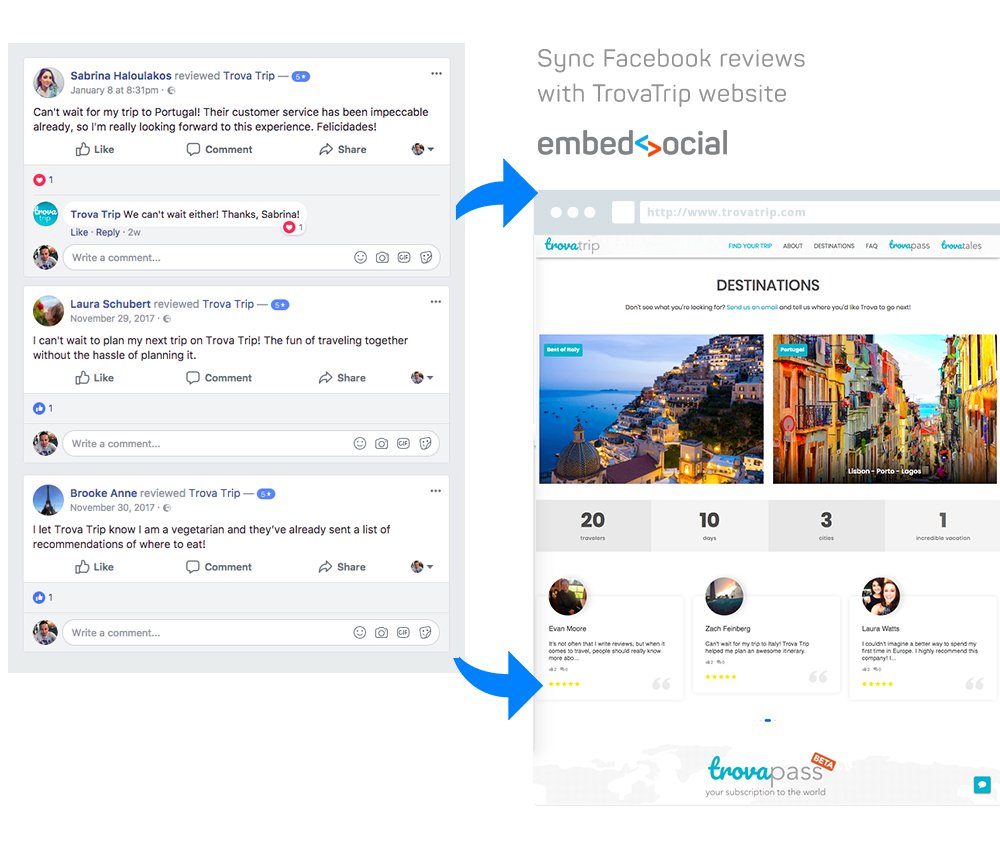 TrovaTrip initially implemented a few clunky solutions, but none of them worked seamlessly between the different review sources: Facebook, Google, website, and written reviews via email. They also were not very user-friendly for customers or for the Trova team to manage on the back-end.
---
The Outcome:
12% increase of conversion rates plus 62X ROI
TrovaTrip saw a 12% lift in booking conversion rates in just 4 weeks following the implementation of EmbedSocial. On top of it, TrovaTrip achieved 62X ROI on their investment in EmbedSocial. If the performance holds, they expect that EmbedSocial will add tens of thousands of dollars of incremental revenue in 2018.
"Finding EmbedSocial was one of those rare "hallelujah" moments you experience in business!"
More related stories

We had a unique opportunity to ask Oliver Dinesen from Små Film Production about their experience with EmbedSocial and why they decided to embed social media feeds and social proof on their website. The Awareness Why do you use a social media aggregator? We use the social media aggregator to display our content, which we…

SOS Children's Village is an organization that provides care to children without parents and parental care. They use EmbedForms to gain participants for upcoming events. Biggest Challenges Trying to reach as many people as possible and gather as much info as possible. The Awareness & Solution We had the privilege to talk with Goran Velkovski…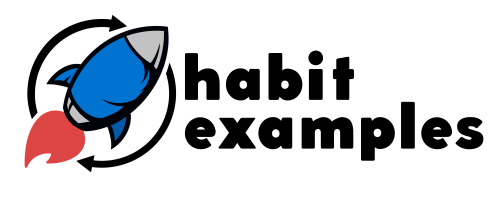 Habit Examples is a weekly newsletter where I help go-getters build better habits with sciencey tips and inspiring stories. All readable in 5 mins every Tuesday, 100% free. Goals and Objectives Currently working toward hitting 10,000 active subscribers so I can monetize the newsletter with paid sponsorships. Biggest Challenges Getting more people to subscribe to…