Customer success story
How 3 Key Elements Sorted Thousands of Reviews and Created Outstanding Reviews Widgets

Location

US
Goal

We need more people to see who we are and trust us enough to try our courses.
Type

B2C
We had the opportunity to talk with Kody Duncan, Director of Marketing at 3 Key Elements. We discussed their day-to-day challenges when managing reviews and dealing with the negative ones, and how displaying social proof can boost conversion rates in a blink.
About 3 Key Elements
3 Key Elements is a mentoring and training company that offers comprehensive programs for educating and supporting clients to achieve their goals, improve their relationships, and empower them to take action and create the life of their dreams.
In addition to online courses, live online training, and personal mentoring, they offer a variety of audio recordings and other programs to help you along your journey of self-mastery and reaching your goals.
Check out 3 Key Elements programs here.
Their goals are to positively impact 1,000,000 people's lives by 2025. With the EmbedReviews platform, we will go above and beyond to organize the testimonials they get every day on their Facebook page and provide social proof on their website to attract new customers and generate even more reviews.
---
The Awareness
"We need more people to see who we are and trust us enough to try our courses."
Q: What is the biggest challenge your business is facing?
Reaching new audiences. We've been in business for over 10 years and used to do live events locally and developed a very large following of people who live geographically close to us, with a smaller number of clients from around the world who traveled to see us. We have transitioned to be completely online now, and we are working to tap into new audiences that don't already know us. That's our biggest obstacle right now. Those that already know us LOVE what we teach. We just need to get more people to know who we are AND trust us enough to try out our courses and programs.
Q: How important are online reviews for your business?
It's like Christmas morning every time we receive a five-star review. At this point we have THOUSANDS of them and our ability to simply and effectively share these reviews with current and potential clients is an integral part of our business. It's priceless.
Q: In your experience, what is the biggest benefit to showcase customers' reviews on your website?
It provides immediate social proof. These days, anyone can make a website and write whatever they want to claim about how good their business is, but NOTHING is more honest and transparent than the cumulative voice of thousands of customers who have experience with the product and service and can speak without any interest of personal gain from it.
Q: Do customer reviews influence your conversion rates? If so, what is the outcome?
Absolutely!!! We offer many different programs and courses, and we display reviews on every single one of those pages.
The ability to customize review feeds is priceless for us. We need to be able to segment our reviews for use on landing pages for different programs based on keywords or tags, and EmbedSocial makes that possible and EASY to sort through thousands of reviews and within seconds create a custom feed for a specific program.
This REALLY helps us display a tailored feed of reviews that's way more effective in selling our programs because they only see reviews that are relevant to them.
Unfortunately, I don't have hard stats of a difference or improvement since using embed social, but I definitely think they've made a difference.
Q: How do you handle negative reviews?
Although they are extremely rare for us, we take negative reviews very seriously.
Whenever possible, our client service manager makes a personal phone call to the client and helps them feel heard and validated. Many times that's what people need most after having a poor experience or being unhappy about something. If we definitely made a mistake, we'll make it up to them by offering something for free.
We ask them what feedback they have for how we can support other people better in the future in similar situations. Sometimes after they've been taken care of if we can tell they are feeling a lot more satisfied, we will very kindly and tactfully ask if they wouldn't mind considering editing their review after we've helped them. Sometimes they do! It's awesome when they do.
We ALWAYS leave a well-thought-out, sincere response to every review, negative or positive, but we definitely think a lot more about the negative ones. We use it as an opportunity to clear up misunderstandings, clarify the truth in the case of slander, and actually share our love toward them and inspire them.
Q: What is your biggest challenge when it comes to managing your online reviews?
Sometimes it's knowing exactly what to say when we get really negative reviews, especially when they complain about really subjective things or make claims that simply aren't true. Some of our worst reviews have unfortunately come from people who have never spent a dollar in our company.
A couple of times they've even said it, that they've never done anything with us "but they've heard that blah blah blah", or a friend gifted them something and then they give a bad review after never having invested anything in us themselves. Crafting the perfect response for the toughest negative reviews is hard.
3 Key Elements uses social proof in the form of customer testimonials to help visitors make a decision, and feel like they are a part of something bigger.
---
The Solution
"EmbedReviews helps us provide immediate social proof!"
Q: Why have you decided to try EmbedReviews and how is your experience so far?
Because it has countless features that we dreamed of but our last service didn't offer. The previous review manager we used was ugly, had almost no visual customizability, could not do custom feeds, didn't have great integration with custom sources, did not have a way to respond to all reviews in the app, and was missing just about a hundred other features that you guys DO offer, at half the price. EmbedReviews is outstanding.
Q: How have you benefited from using our product?
Immensely. We are spending half of what we previously did for our last review manager, and getting 100x more out of it. I honestly am amazed at what we are getting for the price.
Q: How easy is it to use EmbedReviews for displaying social proof?
SO EASY!!! I create new feeds SO quickly. They are mind-bogglingly simple to set up, customize, and embed.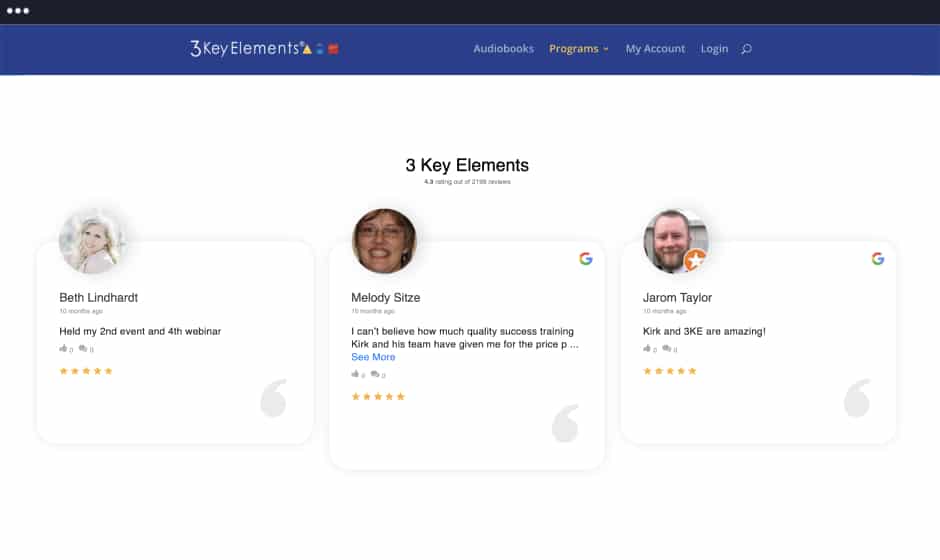 Q: Do you need specific additional functionality from EmbedReviews?
I have already made several feature requests to your team that I would love to see happen. I've been told some of them are on the roadmap already.
Q: What have you learned from working with us?
What amazing customer service should look like.
"Switch to EmbedReviews NOW. I wish we had switched years ago. You'll be so happy you did."
More related stories

We had a unique opportunity to ask Oliver Dinesen from Små Film Production about their experience with EmbedSocial and why they decided to embed social media feeds and social proof on their website. The Awareness Why do you use a social media aggregator? We use the social media aggregator to display our content, which we…

SOS Children's Village is an organization that provides care to children without parents and parental care. They use EmbedForms to gain participants for upcoming events. Biggest Challenges Trying to reach as many people as possible and gather as much info as possible. The Awareness & Solution We had the privilege to talk with Goran Velkovski…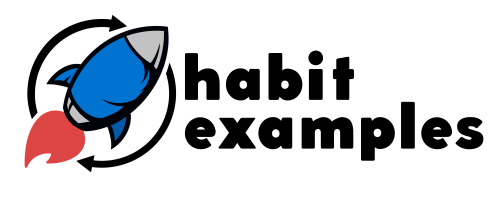 Habit Examples is a weekly newsletter where I help go-getters build better habits with sciencey tips and inspiring stories. All readable in 5 mins every Tuesday, 100% free. Goals and Objectives Currently working toward hitting 10,000 active subscribers so I can monetize the newsletter with paid sponsorships. Biggest Challenges Getting more people to subscribe to…