This article compiles 15 excellent social media marketing examples you should check out. See which companies successfully leverage social media and get inspiration for your next campaign.
---
FYI: Embed Instagram widget automatically with the social media aggregator and UGC platform by EmbedSocial. Click below to try it for free: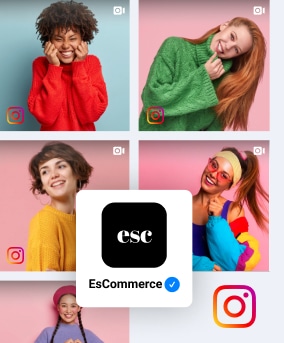 Embed Instagram widget on your website automatically!
Try EmbedFeed and display Instagram content from your feed, mentions, or hashtags on your website.
All PRO features | Cancel any time.
Types of social media marketing campaigns
Here is a list of the types of social media marketing campaigns that you can consider:
Brand awareness campaign: to increase the brand's or product's visibility and familiarity. Usually, these are hashtag campaigns that encourage customers and followers to share content about the brand.
Engagement campaign: to inspire customers or followers to interact with the brand, usually through likes, comments, shares, or other forms of social interaction.
Conversion campaign: to encourage customers or potential customers to take a specific action, such as making a purchase.
Contest or giveaway campaign: to generate excitement and engagement by offering prizes or incentives for customers. It is aimed at loyal followers to increase retention and reward their engagement. Read how to create Instagram giveaways.
Advocacy campaign: to encourage customers or potential customers to become advocates for the brand or product and promote it to their friends and followers. Usually, these campaigns start with a brand collaboration with influencers who use the products and become brand ambassadors and promoters.
UGC marketing campaigns: encourages followers to share their photos, videos, or other content featuring the brand. See examples of UGC campaigns.
Example 1: Airbnb
Campaign: #GoNear
Outline
The future of Airbnb looked bleak at the beginning of the coronavirus pandemic. They lost $1 billion in canceled reservations as a result of suspended travel. As a result, they were forced to postpone their IPO preparations and reduce their workforce by over 2,000 workers.
But, the brand bounced back from a 90% decline in bookings to a 22% growth in consumer spending in July (compared to the previous year). The #GoNear campaign helped them do this.
Why did it work?
It was a fresh effort to promote regional travel-related economic growth. They discovered a rising desire for excursions that are less than 300 miles, or one day's drive, from people's homes by drawing on the company's own reservation data and customer surveys.
Example 2: Apple
Campaign: Shot on iPhone
Probubly one of the best UGC campaigns spread across all social media networks.
Outline
Apple's "Shot on iPhone" campaign started out as a straightforward user-generated content (UGC) challenge that featured iPhone users' images on billboards all around the world and shared them on the company's social media channels.
So, when users started creating amazing images and films, the resulting material greatly increased the credibility of the iPhone camera. The campaign is still active and has generated 20 million posts on Instagram alone.
Why did it work?
Apple wanted to draw attention to the iPhone 6's camera, but it also wanted to capture attention to its position as a young, inventive firm. Apple wants new users to experience the thrill of joining the Apple community while simultaneously allowing current users to participate in and feel pleasure in their product launch.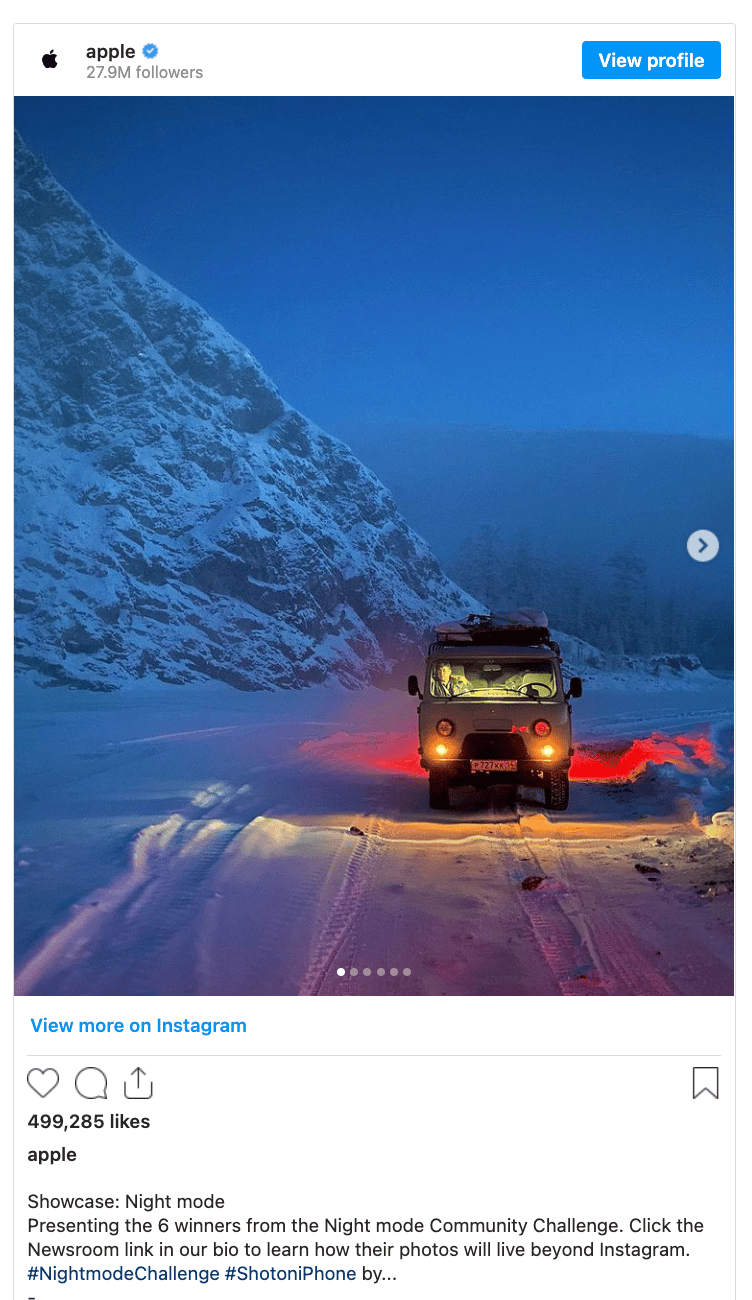 Example 3: Zoom
Campaign: The Virtual Backgroung Contest
Outline
Zoom became the industry standard for video conferencing in 2020. Many working backgrounds were not since many people were thrust into a unique work-from-home arrangement. A virtual background has become crucial for many individuals due to distractions like kids running around or forgetting to make their bed. Zoom took advantage of this and created the virtual background contest.
Why did it work?
Users were encouraged to design and share their amusing and distinctive virtual backdrops through contests they held. Zoom created a specific landing page for contest submissions as well as a separate Twitter account to showcase some of the finest. Zoom also informed its customers about the virtual background capability through humorous marketing and stoked their interest in using the program.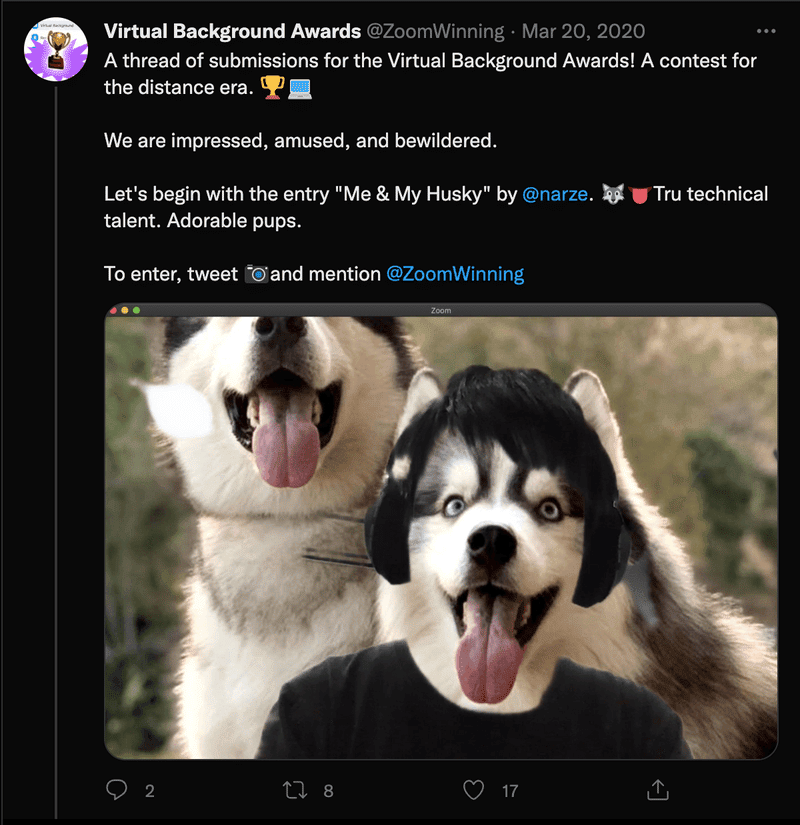 Example 4: BuzzFeed Tasty
Campaign: Tasty
Outline
BuzzFeed's Tasty focuses on mouthwatering short movies that show you how to prepare a quick and simple meal in no time. Facebook erupted with mouthwatering culinary video footage as part of the "Tasty" social media marketing campaign. BuzzFeed's Tasty, which was primarily created for Facebook, features amazing social media metrics. With millions of views, more than 100 million Facebook likes, 2000+ culinary video recipes, and a promising monthly reach of 500 million people, these videos have attracted a lot of attention.
Why did it work?
The Tasty clips are tailored and tuned to work with Facebook's autoplay feature, which begins playing the videos without sound. BuzzFeed had realized that Facebook's algorithm favors video content above other sorts of material in the present day by creating short and sweet' films for the audience that wants tasty food quickly.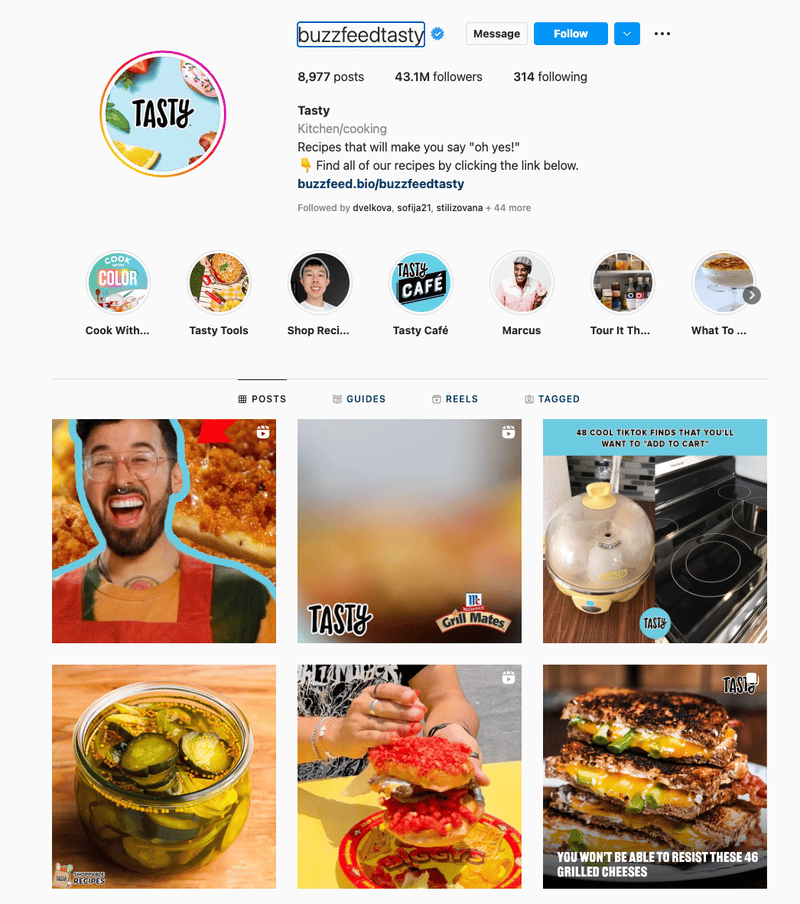 Example 5: Starbucks
Campaign: #UnicornFrappuccino
Outline
Starbucks has many remarkable social media campaigns. #UnicornFrappuccino is one of their most popular ones. In April 2017, the Unicorn Frappuccino was only sold for three weeks, but its effects lingered for much longer. The drink, a sweet and colorful mixture, became viral on social media.
Why did it work?
Starbucks produced the limited-edition item with social media in mind, knowing that its devoted consumers would post about it. More than 154,000 pictures are already associated with the hashtag #unicornfrappucino on Instagram alone. The bulk of the most current photographs are representations of the Starbucks original, which only serves to highlight how long-lasting the effects of limited-edition items can be.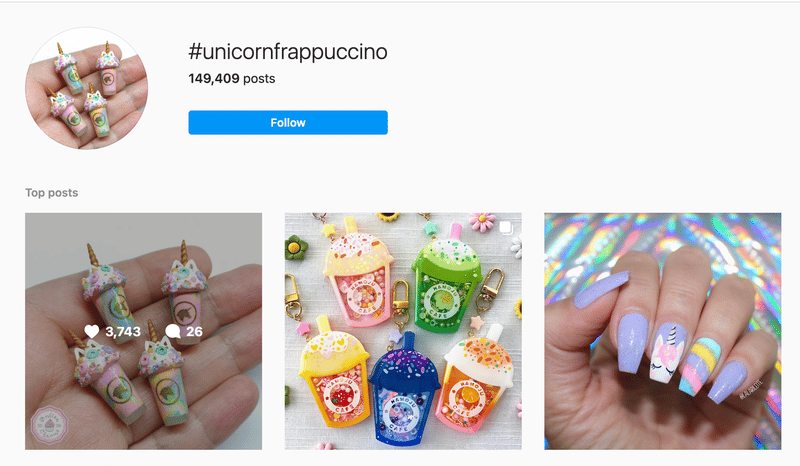 Example 6: Spotify
Campaign: Spotify Wrapped
Outline
That year's Spotify Wrapped campaign was a huge success for the company in terms of viral marketing. The wrap contains all the songs users have listened to over the last year, their favorite artists, the genres they have spent the most time listening to, and other information. It includes the top five artists that listeners had heard. Additionally, it is a significant viral social media effort rather than just another marketing campaign.
Why did it work?
Each user receives an email from Spotify at the end of the year. This email is a perennial favorite among many recipients. It has evolved into a sort of rite for all music streamers and audiophiles worldwide.
This type of advertising is popular since it is very personalized. The development of technology has made it feasible to add a personal touch—obviously in a very positive way. The brand that Spotify is today was created thanks to personalization.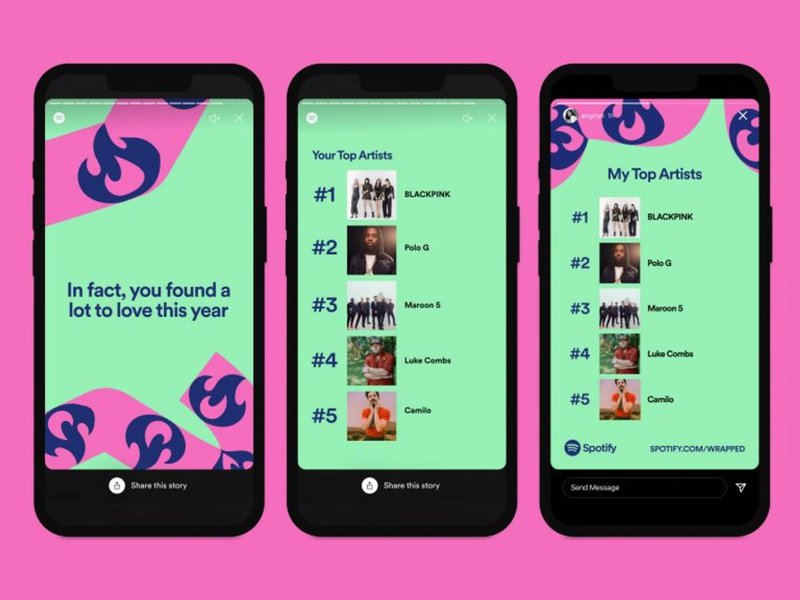 Example 7: Dove
Campaign: Reverse Selfie
Outline
Dove, a brand owned by Unilever, has produced a new, compelling film that explores the harmful beauty advice that many kids get on their social media feeds, following up on last year's impactful "Reverse Selfie" campaign.
In "Toxic Influence," diverse mother-daughter teams converse about the common cosmetic advice found on applications like Instagram. In addition, Dove launched the #DetoxYourFeed campaign to spread the word on social media.
Why did it work?
This is a great example of social responsibility. Seven out of ten females reported feeling better after unfollowing idealized beauty material on social media, according to research done by the brand. The #DetoxYourFeed initiative encourages young people to unfollow anything that doesn't make them feel confident in themselves, giving them the ability to set their own standards of beauty and select their own inspirations.
Example 8: Netflix
Campaign: Wanna Talk About It?
Outline
It looks like the pandemic motivated creative minds to explode. Here's another 2020 example, this time coming from Netflix. In a trying moment like this, Netflix turned to social media to aid individuals and establish a deeper connection with their viewers.
They started an Instagram Live series where individuals could chat with professionals in the field of mental health, ask them questions, and discuss their issues. Any company that connects with customers in this way will benefit in the long term because those customers will remain loyal long after the crisis has gone.
Why did it work?
This is an excellent tactic for increasing brand recognition and consumer loyalty that is also beneficial. At a difficult moment for everyone, engage your audience in relevant dialogues and strengthen your consumer connections to encourage long-term commitment.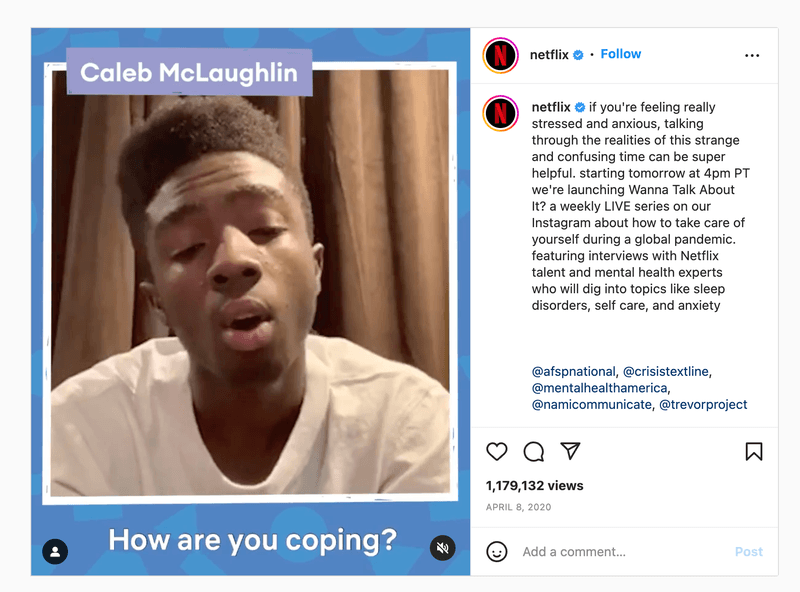 Example 9: Daniel Wellington
Campaign: #WheresWellington
Outline
One company that has mastered the art of using user-generated content for social media is definitely Daniel Wellington. They often repost images of their clients sporting Daniel Wellington timepieces and drive them to share more for a chance to be featured.
They added a twist to their social media content strategy by uploading photos shot in stunning locales and asking viewers to guess where they were taken.
Why did it work?
They continue to repost photos taken by their customers in the same manner that they did before. However, they've added a gamification component by turning it into a silly guessing game.
As more individuals commented on these images with their responses, this tactic increased interaction on their postings beyond the typical numbers.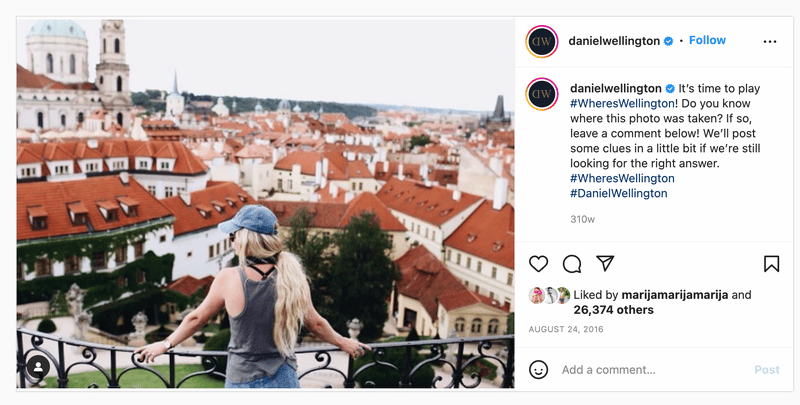 Example 10: Gillette
Campaign: The Best Men Can Be
Outline
Gillette started a social media campaign in January 2019 that sought to redefine what it means to be a man.
The short clip, which was only available on YouTube, showed a number of instances in which men struggled with the conventional masculinity that Gillette itself had previously praised: the inability to express their feelings, sexual misconduct, and bullying of others. The movie then gives various illustrations of good masculinity, like speaking up for others, taking care of your family, etc.
Why did it work?
This campaign was successful in addressing a topic that is both very present and hotly debated.
It contrasted Gillette's prior branding with its new one and demonstrated its readiness to adapt.
At the same time, it was also highly divisive; some people found how males were represented in the short film insulting. This brought the brand even more, reach and mentions in the media.
Example 11: Worldwide Breast Cancer
Campaign: #KnowYourLemons
Outline
In 2017, the organization Worldwide Breast Cancer created a creative and extremely viral campaign. The #KnowYourLemons campaign was created to raise awareness of the different breast cancer symptoms and to reassure women that lumps are not the only indicator of the disease.
The design, which deftly avoids nipple-based censorship regulations and tries to assist women in overcoming their phobias of inspecting their breasts, uses lemons to represent 12 various symptoms.
Why did it work?
It addressed a significant problem and managed to achieve a fine balance between humor and gravity. Finding a way to communicate a sensitive topic like this freely will always attract the right audience.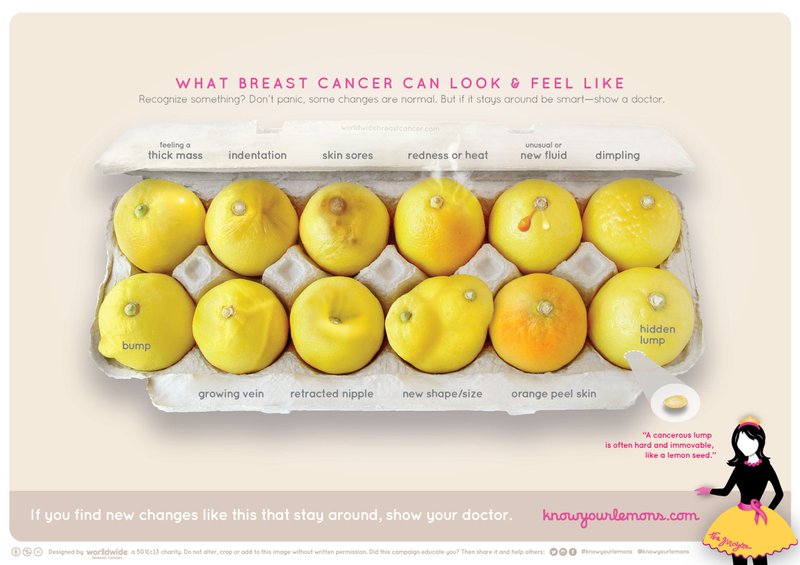 Example 12: Oreo
Campaign: #OREOScope
Outline
Oreo promised to analyze fans' most recent tweets and provide a customized "Oreoscope" containing details about their personality. Moreover, they connected horoscope personality to the brand's products, leveraging people's obsession with how the stars are aligned.
Why did it work?
This is another great example of personalization. It makes people feel special and it will never be outdated. The brand obviously published a great number of Oreoscopes. But, getting your personal one still makes you feel special and encourages you to share the results with others.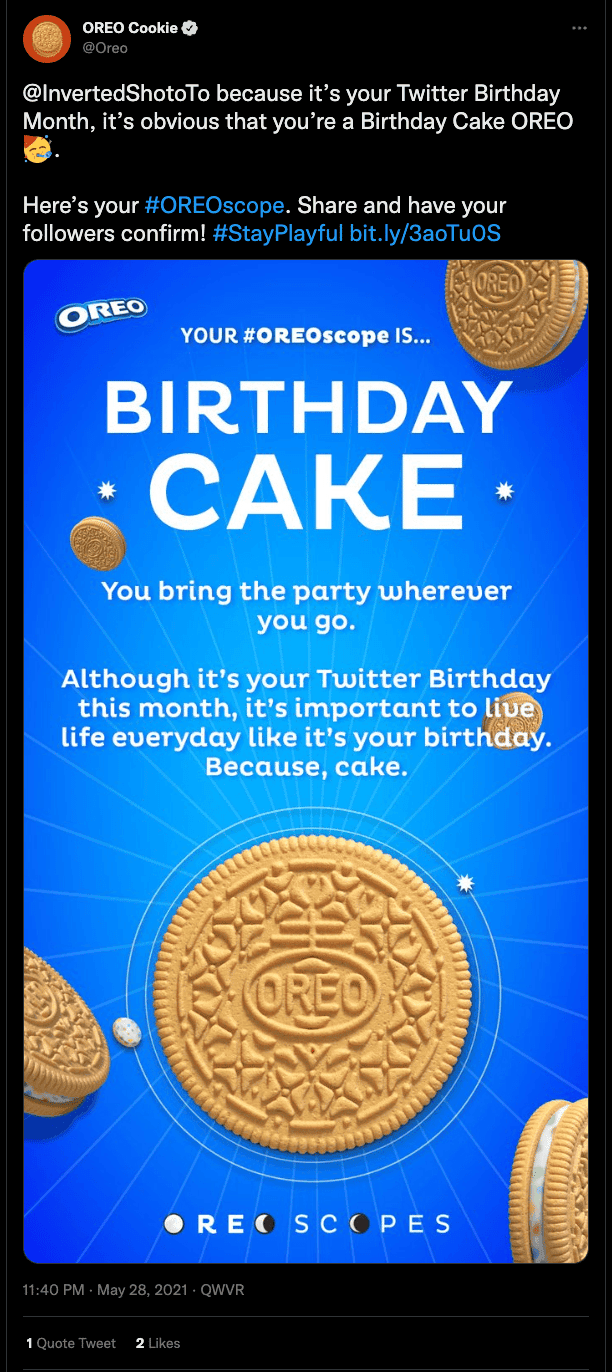 Expand the reach of your campaign with social media aggregator
As the popularity of social media platforms continues to grow, so does the potential for using them to reach a wider audience with your marketing campaigns. A social media aggregator is a tool that allows you to collect and display content from multiple social media accounts in one place. This can be a great way to increase the visibility of your campaign and make it more accessible to potential customers and supporters.
There are a number of different social media aggregators available, so it's important to choose one that best suits your needs. Some factors to consider include the platforms you want to include, the level of customization you need, and the price.
EmbedFeed is one of the most robust, and it is specially designed to provide website widgets for social media marketing campaigns.
1. Monitor with social media listening
With a tool like EmbedFeed you can do social media monitoring of all your campaigns that are running across various social media platforms. This will give you insights into what's happening with the campaign regarding the content being posted, the users being engaged, and similar information. You can then use this data to improve your social media marketing strategy.
2. Save or showcase all Tweets that mention you
Hashtag campaigns are a great way to get people talking about your brand on social media. But it can be tough to track all the conversations on different platforms.
EmbedFeed makes it easy to follow all the Tweets that mention you and the Tweets with specified Hashtags they use. On top of that, it allows you to filter and select some of the campaign tweets and build a UGC widget with the Tweets for your website. It is social proof that builds trust and confidence with your potential customers.
3. Embed a gallery with the hashtag-ed contest photos
EmbedFeed also allows you to embed social media feed on your website so that people can see all the campaign updates in one place. This is a great way to increase the reach of your campaign and get more people involved.
FAQs About Social Media Marketing Examples
What are the elements of successful social media marketing examples?
There are many different elements of social media marketing examples.

But, here are some common ones:

Easy to track. They all contain a hashtag or another catch that makes it easy for the company to measure the number of posts and analyze feedback.
Authenticity. They are unique and creative, bringing a fresh perspective on social media.
Consistency. You can still recognize the brand that did the campaign because it keeps up with the brand identity.
Adapted to the platform. Social media experts know the best formats for each social media channel and use them accordingly.
What are the best social media marketing platforms?
Facebook
Instagram
YouTube
TikTok
Twitter
LinkedIn
Pinterest
Snapchat
Key Takeaways About Social Media Marketing Examples
The average person spends 2 hours and 27 minutes on social media.
More than half of the world's population, or 4.62 billion people, uses social media.
No wonder social media is the primary channel of most companies.
However, you can't only be present on social media and expect people to come to your profile and follow you. You should also create smart campaigns that attract social media users to react to them.
Before selling, social media posts should inspire, motivate, and engage users. This will expand their exposure and reach while also communicating their brand's message.
These social media marketing examples show how effective social media is in raising brand awareness, engaging your target audience, and eventually increasing sales. They have discovered the key to effective social media marketing, and you can benefit from their approaches.
There is a group of individuals wanting to engage with your brand. You can motivate them with a hashtag, stunning pictures, or genuine engagement.
Use these insights to get inspired for your own social media marketing plan and accomplish your marketing objectives.
---
FYI: Embed Instagram widget automatically with the social media aggregator and UGC platform by EmbedSocial. Click below to try it for free: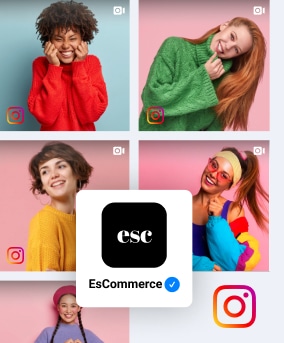 Embed Instagram widget on your website automatically!
Try EmbedFeed and display Instagram content from your feed, mentions, or hashtags on your website.
All PRO features | Cancel any time.