Reputation Management Software for Car Dealerships
Drive more business to your car dealership with the help of your happy customers. Collect, analyze, respond and display customer testimonials and ratings to boost trust and sell more.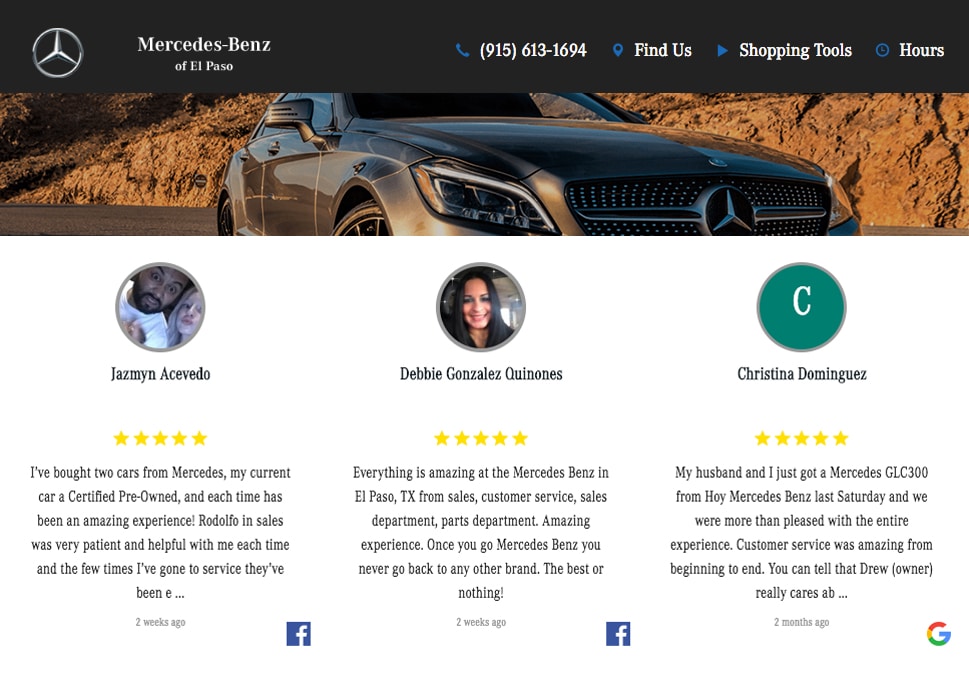 We help car dealerships all over the world





PACKED WITH FEATURES
Here is how EmbedReviews can help
your car dealership online reputation
Aggregate Facebook, Google, Twitter reviews in few clicks
Generate in one place, all the mentions, and reviews posted on your Facebook Page, Google location or Twitter account. Use the provided layouts to display beautiful testimonials widgets on your website and with a simple setting allow our system to automatically update, every time you receive a new review.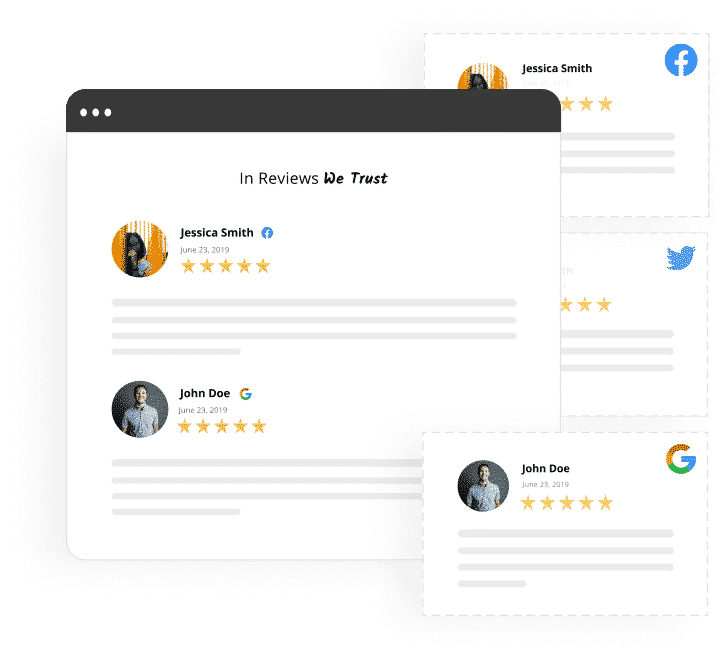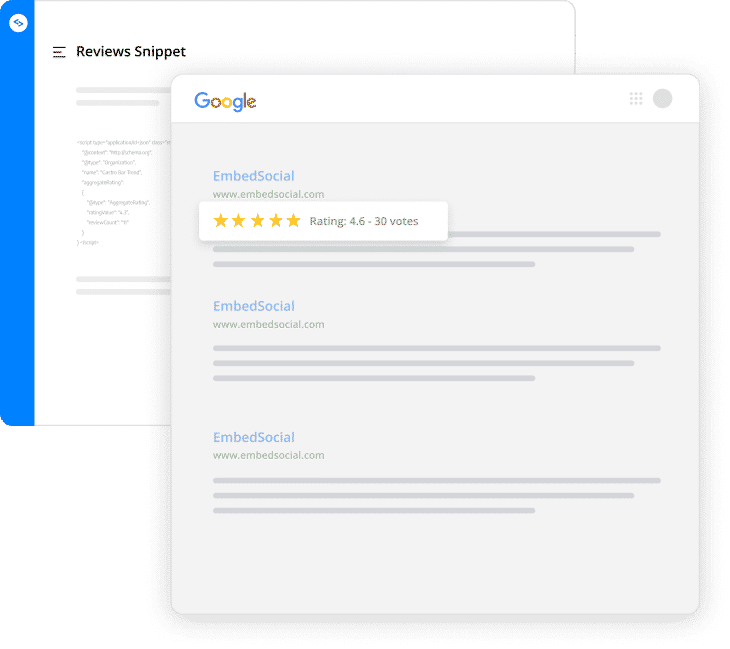 Improve SEO with Star Snippets
With a simple schema code, your web pages will get rating stars in Google search results that can increase your click-through rates and boost online traffic on your website.
Collect Authentic Reviews on Your Website
Collect reviews right on your website or send emails to your customers to provide you with their testimonials. Use buttons, floating pop-overs or embeddable forms with Facebook login to provide authentication of your customers.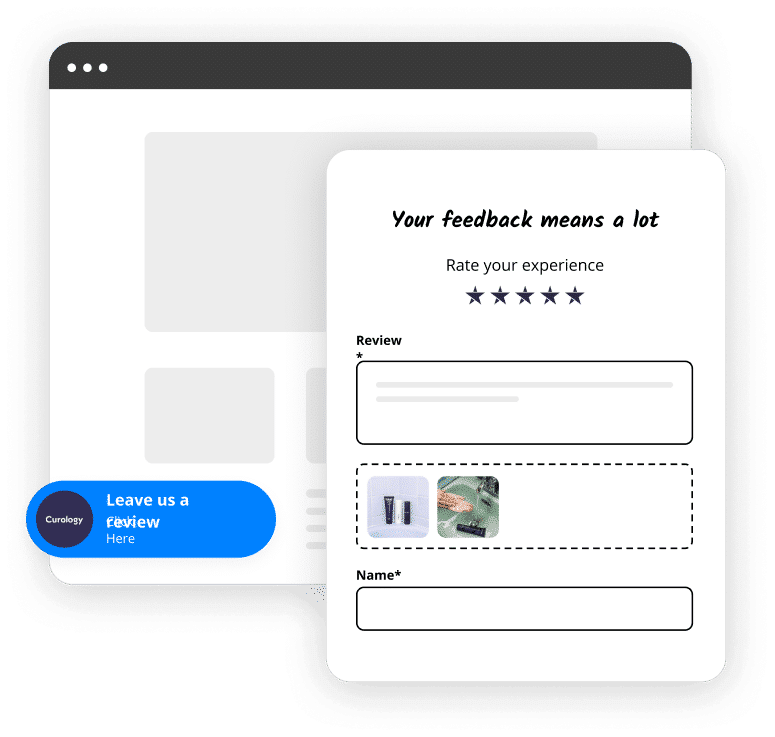 "Pretty good, I like the way they work and that they pull reviews from 3rd party sites that are trusted."

Advanced Features and Customization Settings
From multiple sources, to web widgets, EmbedReviews gives you the best
Filter, order, sort, change color, padding, width or use custom CSS. Choose from variety of grid, carousel, or slider layouts
Handpick the reviews that you want to appear on your website or auto-approve only 5-star reviews
Every time you receive a Facebook, Google or Web review, it will automatically display on your website
Create beautiful badges with the aggregated rating from your Facebook, Google or manually collected reviews
Activate responder with a custom thank-you card attaching the profile photo of the reviewer
Respond to Facebook Reviews
Respond directly to the reviews you receive on Facebook.
Use pre-defined templates to create testimonial widgets for your website
Create unlimited reviews widgets and place them on multiple websites
Start your free trial
Build trust to increase sales
Collect and show online reviews on your website right now.
All PRO features included Cancel any time