The Ultimate Reviews Management Tool for Agencies
EmbedSocial for Agencies helps you sync with multiple social media accounts and create unlimited review widgets, respond to reviews on multiple Facebook Pages and more.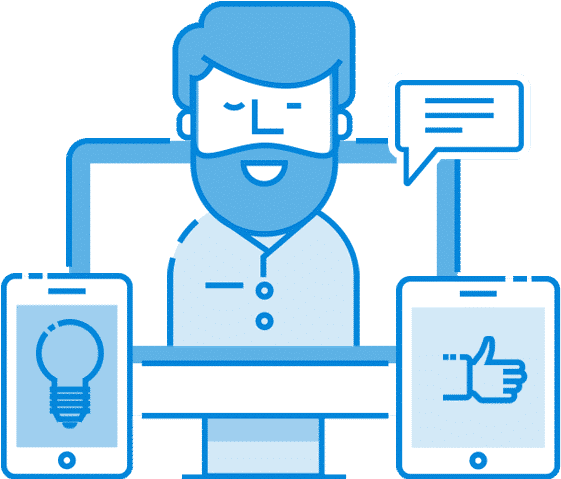 For Agencies who want to exceed their clients expectations
and make their web presence dynamic and user centric
Designed to match multitasking needs, to save time and costs for management of multiple client websites
Save thousands of dollars each year. Use unlimited website widgets
Really. Most tools that support agencies charge by the number of websites that will display reviews. And many of those tools charge for additional features. We do neither. Our plans are based on a number of reviews sources and the Agency plan users can create unlimited embeddable review feeds.
Stop wasting time tracking and responding to reviews on different Facebook pages
Easily respond to reviews from multiple Facebook pages from one single platform, in seconds. Our system displays all reviews, user comments, and your replies so you will never need to navigate to your clients' Facebook pages and manage their reviews.
Get your clients' online reviews from multiple sources
EmbedReviews integrates with the APIs of the major review platforms. That's a geek talk for "you'll get all your Facebook reviews in one place at one click with options to search, analyze, moderate and display on your website." We also sync with Google, Yelp, and provide an option to generate reviews on your clients' websites.
Start in seconds
How it works
In action
Here are the Facebook reviews
that auto sync with our website, live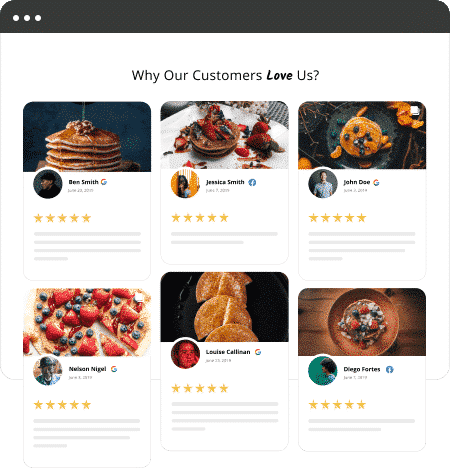 Create unlimited testimonial web widgets for multiple websites
The EmbedReviews platform is built to support multiple websites, so you can use on Agency account to create and manage multiple web widgets for different clients.
Easily moderate reviews from
multiple sources

in one dashboard

Sync multiple reviews sources, such as Facebook, Google, Yelp, Web widgets and aggregate all your client's customer reviews in one place. Use the tools to moderate and choose the ones that will be best to showcase on your clients' websites.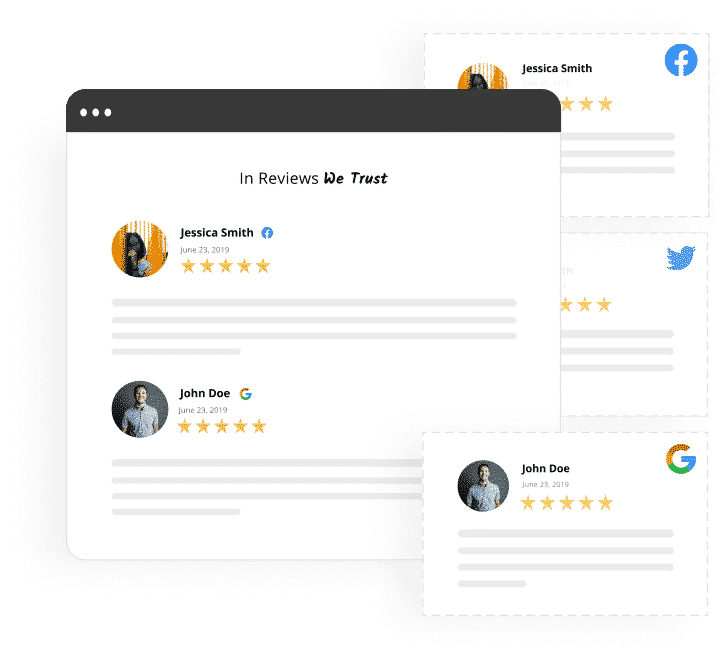 Do more. All in one solution for your clients' online reputation
All features powered for PRO users plus options to manage multiple and unlimited sources and widgets
Add a 'Leave a review' button on any website and start collecting reviews
Use the official plugins to display reviews with simple shortcodes
Manually add custom reviews in your web widgets.
Get an entire list of the Facebook and Google users who posted the reviews
Respond to multiple reviewers on multiple Facebook Pages
Choose from variety of layouts and customize the look of the web widgets
Unique option that adds an autoresponder to Facebook reviews
Great feature to search through and analyze the generated reviews
Get Direct Customer Support
We are here to listen your needs and help you get the most out of our platform
Choose Premium Plan
Power up your offering, optimize your operations and grow your clients base
Premium Plan
$
99
per Month
Start free trial
15 sources
Facebook reviews
Google reviews
Custom reviews
Collect reviews
List of all Reviewers
Layouts & customization options
Templates
Moderation
Auto update
Our Customers
You're in great company