Free eBook
Run a Successful Instagram Hashtag Campaign in Japan
by EmbedSocial
According to the latest stats, Japan is the 7th country in the world by the number of users and their number is increasing year over year by more than 40%. In this eBook we've covered the main reasons why you should start an Instagram campaign right now if you are targeting the Japanese market.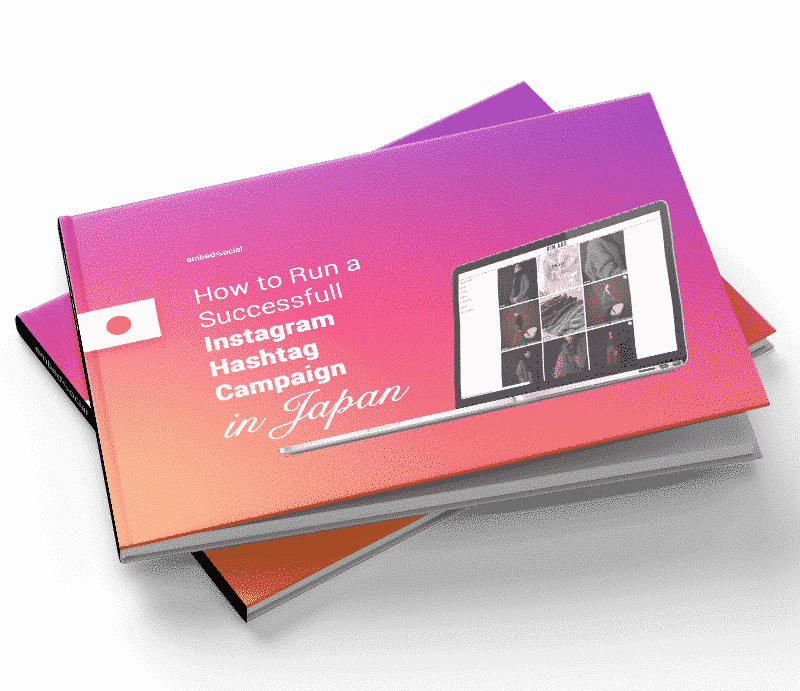 Inside this report you will not only discover the raw data, but actual steps how to start with an Instagram hashtag campaign
Latest statistics about the usage of Instagram in Japan?

6 steps to run a hashtag campaign

How to display hashtag photos on a website

powered by EmbedSocial
Platform for Instagram Hashtag Campaigns
EmbedSocial is an all-in-one Instagram marketing platform, that provides:
Expand the reach beyond Instagram and embed entire hashtag campaigns on your website.
Ready to improve your Instagram Marketing?
Click the button below to get your FREE copy now