EmbedAlbum Plugin Features
Responsive mode, Slideshow layout, WordPress plugin and more advanced features to embed Facebook, Twitter and Instagram photos in your website

Get it for free
or check out the DEMO page of the EmbedAlbum Plugin.
Embed Facebook, Twitter and Instagram photos in your website
This is the only plugin you will ever need to display social media photos on your website. It enables you to add albums in the platform from Facebook, Twitter and Instagram usernames and generate embed codes that you can easily embed in your website. Note, that your embedded albums will automatically update every time a photo is added to your social media accounts.
Bonus: You have an option to embed photos from a Twitter hashtag.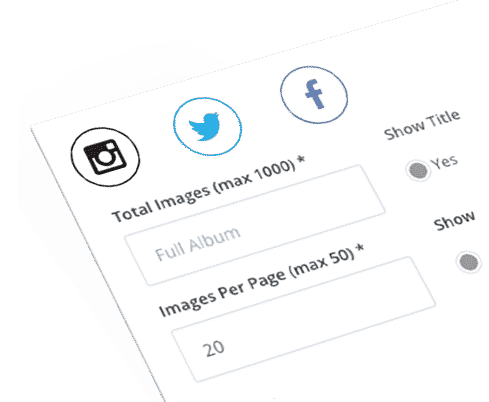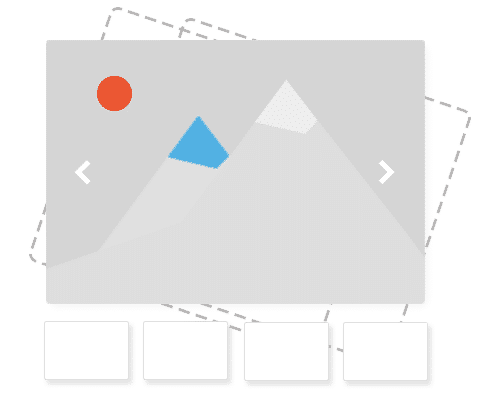 Create a gallery or slideshow from your Facebook albums

A pro feature that enables you to generate a code that will display a gallery of all the albums you've created/selected in the platform. You can also enable an "Auto update option" that will update the gallery automatically everytime you add a new album to the platform. Check the demo gallery here!
Additionally, if you want to make your album or gallery more appealing, you have a cool feature that will automatically create a slideshow display of your social media album photos. This feature has extended options such as thumbnail navigation on/off and transition control.Check the demo slideshow here!
Developers' API
This feature makes it easier to embed albums dynamically without adding them one by one from the admin panel.
You can use the actual Facebook album id to embed the album. It works similar to the free version, but you get all current and future pro features.
The albums created with this feature will only work on the domains you whitelisted. Every pro subscription includes one whitelisted domain. If you require more domains contact us for options and pricing.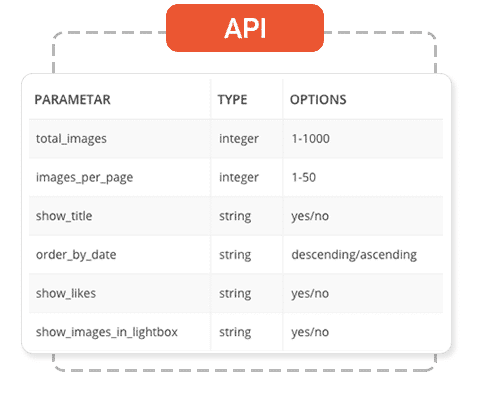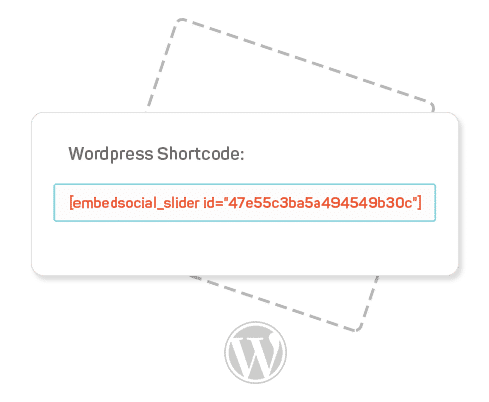 EmbedAlbum Plugin for WordPress users
The WordPress version of the EmbedAlbum plugin allows you to display your social media albums on your website without any coding. Instead, you can use a simple copy/paste shortcode in your WordPress posts or pages that will display the albums you've created through the EmbedAlbum platform.
Additional benefits that the WordPress plugin brings, are:
Fullscreen lightbox. The lightbox is not limited to the width of the gallery;
Better responsive layout;
Easier integration – No javascript or HTML required.
Features/Version

FREE version


Embed Facebook album in seconds

PRO version




Get a full social media photo platform

Unlimited albums
Facebook albums (try it)
Instagram albums (demo)
Twitter albums (demo)
Display albums in a Slideshow (demo)
Create Galleries from albums (demo)
Mobile friendly and responsive mode
Lightbox and Masonry layout (demo)
WordPress plugin (demo)
Developer API
Auto syncing and update
every 6 hours
every 15 minutes
Support
Limited
Full
Start Now
OK. thank you very much. By the way… I am LOVING your app here. It has made life soooo much easier. Thank you!
I asked customer service why I could not make an album from all images on fb page. Within a couple of days they had a new feature up and running for me. Great customer service!
I'm super happy with EmbedSocial. The product works like a charm! But I want to mention how outstanding their support is. They made several customizations for us and now the widget looks perfect! thanks and keep up the good work!
Go PRO Today!
Get a 'logo free' Facebook and Instagram album and some cool features to
re-order by date, manage number of photos per page, remove the album title,
generate a responsive album code and create UNLIMITED albums.
Get it for free
Questions about the PRO version?
How to create a new Facebook Album?
Buy the PRO version and create an account. Once you do this, just navigate to the "Albums" page and click "Create new album". Enter the Facebook album link in the input field and click "Continue". You will be redirected to a page where you can customize your album. The embed code is on the edit page with multiple options for responsive layout, fixed width and height.
How do I find my Facebook page album link?
Go to your Facebook Page, click on the photos section and select the album you want to embed. Copy the URL from your browser window and paste it in our form.
Two link formats are supported at the moment. For example:

https://www.facebook.com/media/set/?set=a.10150146071791729.324257.20531316728&type=3
https://www.facebook.com/media/?album_id=10150146071791729

Facebook only uses these two formats at the moment. We will update our code to reflect any future changes. Your current albums will continue to work even if Facebook changes the URL format.
Can I manage more than one Facebook album?
Yes, the PRO version is designed to allow users to create multiple albums with different parameters. This option also allows you to edit the created albums by changing their parameters or just to store them for future use. You can also have multiple versions of the same album with different settings.
Is the PRO album responsive?
Yes, the Facebook Album PRO plugin can work in both fixed and responsive mode.
If I change or add a photo in my Facebook album will the album embedded on my website update?
The album on your website will update in less than 1 minute after the change is made.
Can I remove the album title?
There is a "Show Title" setting in the album edit screen. Just select the option "No" and your album will not display a title above the photos.
Can I change the ordering of the photos in the album?
Yes, there is an "Order By Date" setting and you can choose "descending" or "ascending".
Can I remove the "Facebook likes" counter?
Yes, the PRO version has a on/off switch for the "Facebook likes" counter.
How many photos are displayed per page and can I change that number?
The album plugin shows 20 photos per page by default. You can change the number of photos up to 50 per page. You can also change the maximum number of photos displayed (to avoid pagination for example).
How do I remove the EmbedSocial logo from the footer?
The Pro version of the plugin does not include the EmbedSocial logo in the footer.
Is the photo caption displayed?
Yes, the caption for each photo is displayed on hover.
Why does the album not display on my website?
These are the common solutions to this issue:
Please check if your album link is from a Facebook page and not a Facebook personal profile. At this point, the Facebook platform does not allow to embed albums from personal Facebook accounts and that is why this option is not supported by the plugin.
Please check if your Facebook page album is public without any age or country restrictions.
If you are sure that your album link complies with the above rules, then please feel free to contact us and ask for support.
Do I have a direct support with the pro version?
Yes, every user of the pro version can contact us for any issues or inquiries about the plugin. Our response time is usually under one workday.