Nowadays, a lot of people are making money on Instagram. Tech brands, new brands, big brands, and small brands are all making cash on this social media platform, and it all comes down to one thing: ​creative Instagram marketing. If you have creative Instagram business ideas and the knowledge to back them up, your ideas will sell.
If you're a part of the Instagram community, you've probably realized that this is an amazing place for businesses of all kinds.
With more than 1.393 billion active users every month, this social media platform is a strong marketing channel for small businesses around the globe.
---
FYI: Embed Instagram widget automatically with the social media aggregator and UGC platform by EmbedSocial. Click below to try it for free: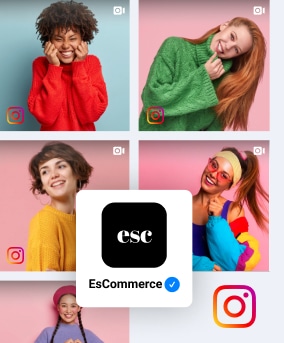 Embed Instagram widget on your website automatically!
Try EmbedFeed and display Instagram content from your feed, mentions, or hashtags on your website.
All PRO features | Cancel any time.
Why start a business on Instagram?
Instagram is an ever-changing social platform that enjoys explosive growth in popularity. Therefore, there are numerous reasons why you should execute your Instagram business ideas.
Instagram is one of the most popular platforms
Instagram has over 1 billion users, is the 4th most used social media platform, and it's the 2nd most downloaded app in the world. On average, users spend over 30 minutes per day browsing posts, engaging with other users, and checking out stories.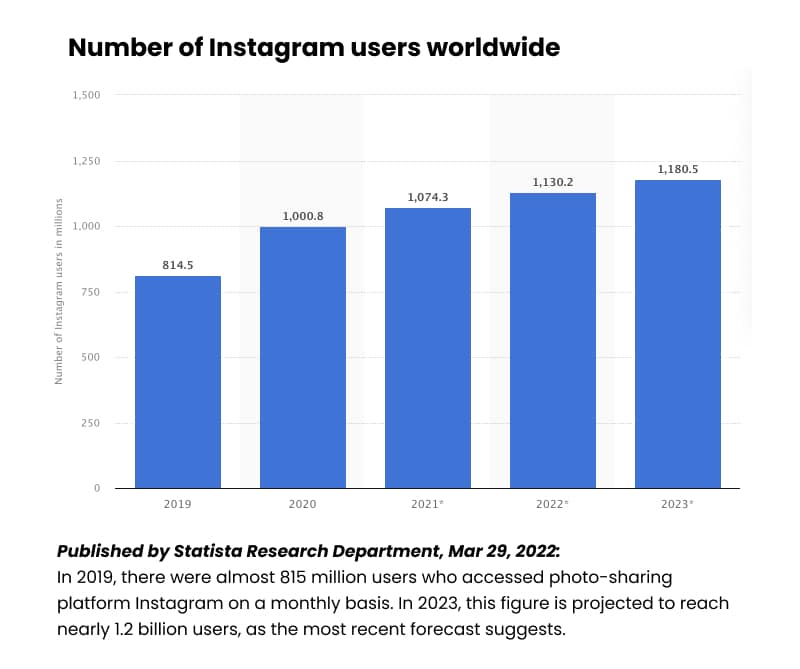 That presents a huge opportunity for entrepreneurs who want to become influencers or start a business on Instagram.
Moreover, if you consider starting a business, doing so on Instagram is the best business decision you can make. Astonishing 83% of shopping enthusiasts turn to Instagram for product discovery.
Expand an existing business
When we say that you should expand your business on Instagram, we mean that you should set up shop on the platform and create some content. Also, there's the potential to use Instagram in conjunction with your existing website or store. You can offer promotions, discounts, sales, and more.
Start a new career
Let's say you have been thinking about changing your career for a long time now, but you were afraid you were going to lose a lot of time and money and not achieve the success you were aiming for. If those were the obstacles that hold you back, you no longer need to worry about all that if you start a new career implementing these Instagram business ideas.
You can create an account for free with just your email address. All you need to do to get started is to create unique content that will show your work in the best possible way. With all of the different filters, photo editing apps, and tips, even average smartphone photos can look pretty awesome.
Furthermore, by sharing interesting images and using hashtags, you'll be able to connect with people interested in what you have to offer. You will have established the new career you have dreamed of for a long time by then.
---
FYI: Embed Instagram widget automatically with the social media aggregator and UGC platform by EmbedSocial. Click below to try it for free: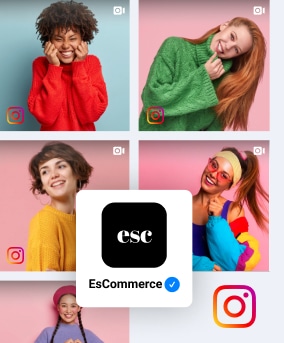 Embed Instagram widget on your website automatically!
Try EmbedFeed and display Instagram content from your feed, mentions, or hashtags on your website.
All PRO features | Cancel any time.
Add an extra source of income
If you start a business on Instagram, it doesn't have to be your full-time job. The most common reason for people to start a business on Instagram is for extra income.
With Instagram, you can make money from the comfort of your home or even on the go with your mobile phone.
All you need is a little motivation and dedication, creativity, and an Instagram account. You can start with free content and build up to a paid one. That way, you will prove to your audience that your content is worth paying for.
If you don't know what you can do to add an extra source of income, keep reading! We are giving you a lot of amazing Instagram business ideas that are in high demand right now.
25 Instagram business ideas
Instagram business ideas are abundant. You just need to look for them in the right places. Below we are sharing a list of 25 business ideas that you can run using only Instagram without spending all your life savings on it.
1. Paid social advertising specialist
If you're already an Instagram power user, this could be one of your best Instagram business ideas. As a paid social advertising specialist, your job is to help businesses navigate Instagram's advertising platform and get the most out of their investment.
One of the important things to keep in mind is that Instagram ads aren't one-size-fits-all. The ads come in a few different forms, including image and video ads.
There are also options for advertising on stories, live videos, and sponsored posts (ads that look like organic content). As a paid social advertising specialist, it would be your job to determine which type of content works best for each client and help them create it.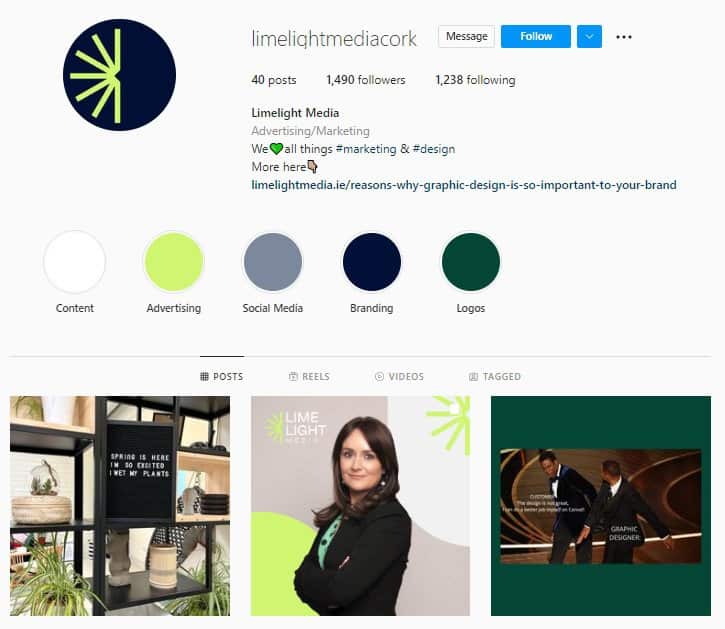 2. Social media manager
You can become a social media manager on Instagram by helping people grow their following and engagement on the platform. And the best part? For this Instagram business idea, you don't have to buy any inventory or manage operations to do it.
If you know how to use Instagram strategically, you can start making money with your smartphone.
However, you need to specialize in growing a brand's following on Instagram and other platforms. Also, you need to build up a strong presence on Instagram first.
Suppose you have enough followers (1,000 or more), and people seem interested in what you're posting. In that case, you can approach businesses and offer your services as a social media manager.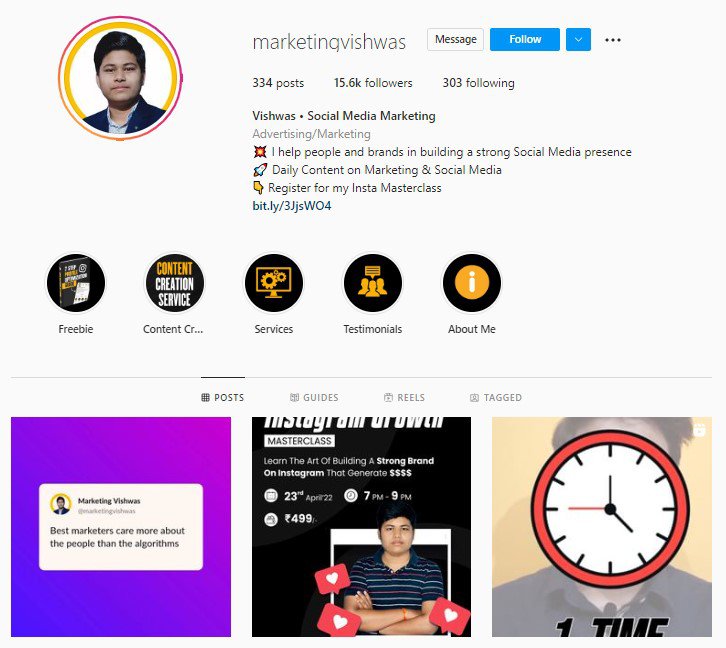 You might also consider starting your account to promote other people's businesses. For example, if you're a dog lover, you could create an account that will feature the best local dogs. This way, you can attract the attention of dog owners who may want you to promote their business or sell their products.
3. Affiliate marketer
Affiliate marketing is another of the best Instagram business ideas for this year. To become an affiliate marketer, you don't have to sell your products or services. You just link to someone else's products, and when someone buys that product through your link, you make a commission.
The idea of affiliate marketing on Instagram can seem intimidating at first, but it's pretty simple. All you have to do is earn the trust of your audience, find a product that you like, promote it to others, and earn a piece of the profit for each sale that you make.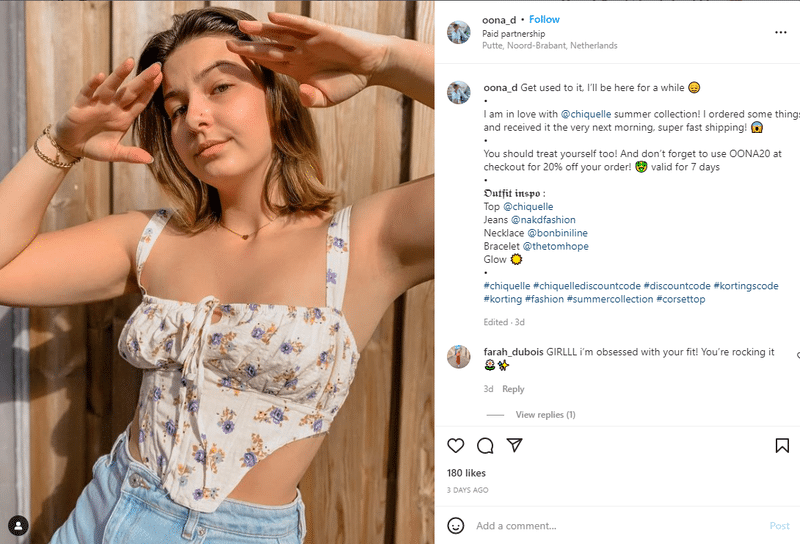 4. Copywriter
As a copywriter, you'll help companies and individuals achieve their marketing goals by writing compelling headlines, and coming up with the words that sell, whether it's for a poster, an ad, a brand voice, or even a social media caption.
If you're just getting started in this field, Instagram can be a great way to showcase your best work and grow your audience. The key is to post well-written copy that's optimized for Instagram. That means a short copy with a strong hook.
When promoting your copywriter services on Instagram, you can find work in any industry where there is marketing and advertising. Copywriting skills are always in high demand.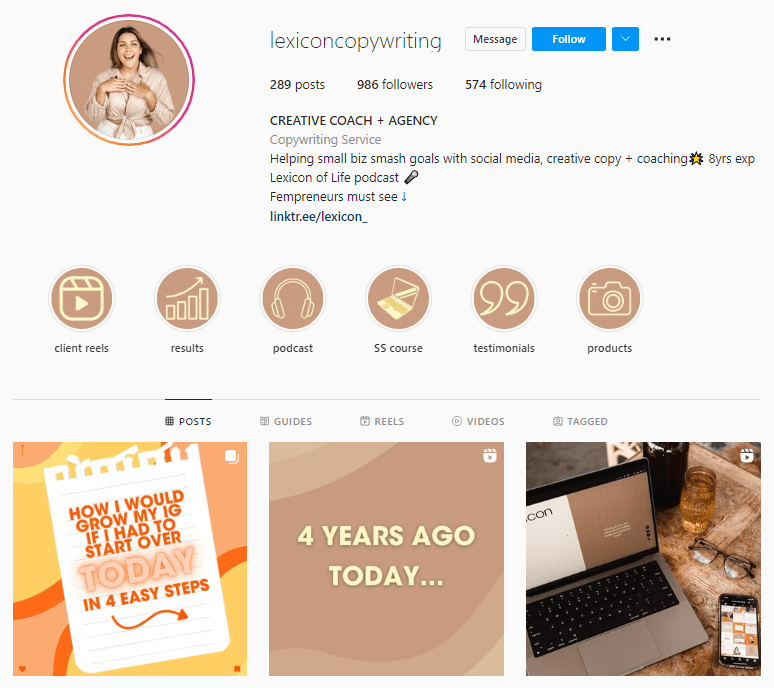 5. Influencer
When it comes to making money on Instagram, becoming an influencer is undoubtedly one of the most popular Instagram business ideas. Influencers have the largest followings, the most interactions, and the highest level of influence over their audience.
With their huge following, they can help brands reach a wide variety of potential clients.
That's why Instagram influencers are highly sought-after by brands and businesses of all sizes. From small to large businesses, influencers have come to be one of the most effective ways to spread awareness about your brand and reach new consumers on social media.
An influencer is anyone who has the power to affect the purchase decisions of others because of their authority, knowledge, position, or relationship with their audience.
This could be a celebrity, an expert, or someone who has a large following on Instagram. However, if you want to utilize this Instagram business idea, you first need to decide what your niche will be. For that purpose, let's discuss the most popular choices.
Fashion influencer
A fashion influencer is an excellent choice if you're an enthusiastic fashionista. You can make a living helping your followers navigate the trends of today and tomorrow. You don't have to be a New York Fashion Week regular to become a fashion influencer on Instagram.
The best social media influencers are people who share their style preferences. Then use their platform to promote brands they love. If you can build an audience that trusts your taste, you can make money by recommending products to your followers.
When the time comes to monetize your Instagram account, you can choose to work with brands as an ambassador or affiliate marketer. Some of the most popular fashion influencers on Instagram use their platforms as a springboard for merchandising and marketing personal apparel lines.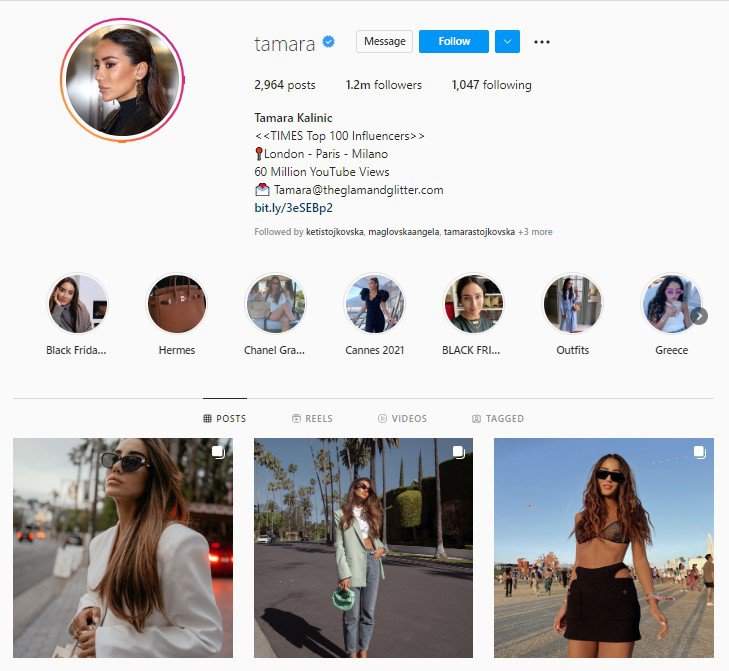 Travel influencer
If you love to travel and want to share your adventures with the world, becoming a travel influencer may be one of the best Instagram business ideas for you. Think of all the things you can post! Pictures of your awesome trips, stuff you bought in a new city or country, delicious food, or the beautiful views from your hotel window.
Moreover, if you have a lot of followers who love to see what life looks like around the world, you can make a lot of money selling sponsored posts and advertisements to companies that want their products in front of your audience. You can also make some pretty good cash selling travel packages or tickets on your Instagram page.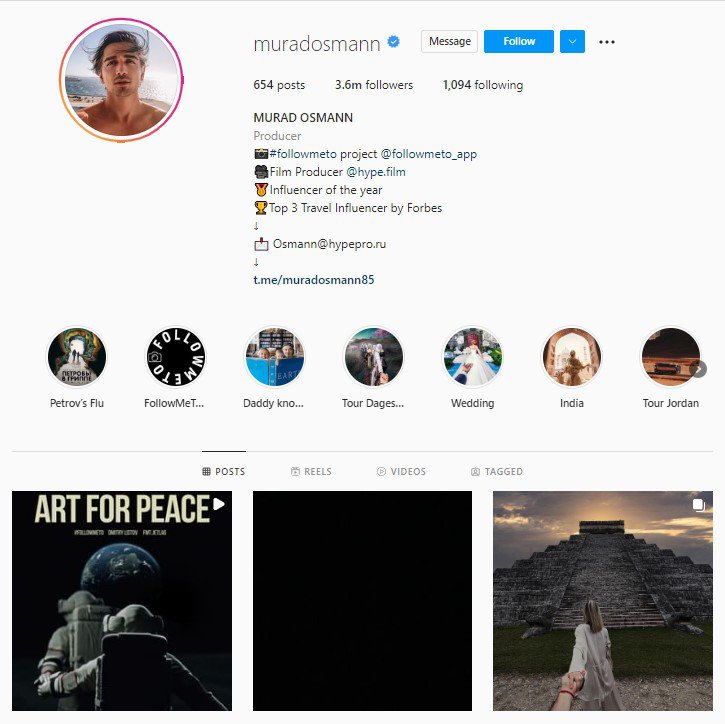 Parenting influencer
Parenting is a popular topic on Instagram. Therefore, parenting influencers became one of the most attractive accounts to follow. There are many ways to share parenting content that doesn't feel like a constant stream of baby pictures.
Moms and dads will always want to know the best products for their kids. Thus, if you're a parent, you can build an Instagram following around your little ones. The key is to be yourself but also be strategic. Only post pictures of your kids related to what you're trying to sell.
For example, if you collaborate with an online shop selling baby clothes and accessories, don't post random pictures of your kids playing at the park or eating dinner. Instead, post photos of them wearing your product line or showing off how happy they are with it.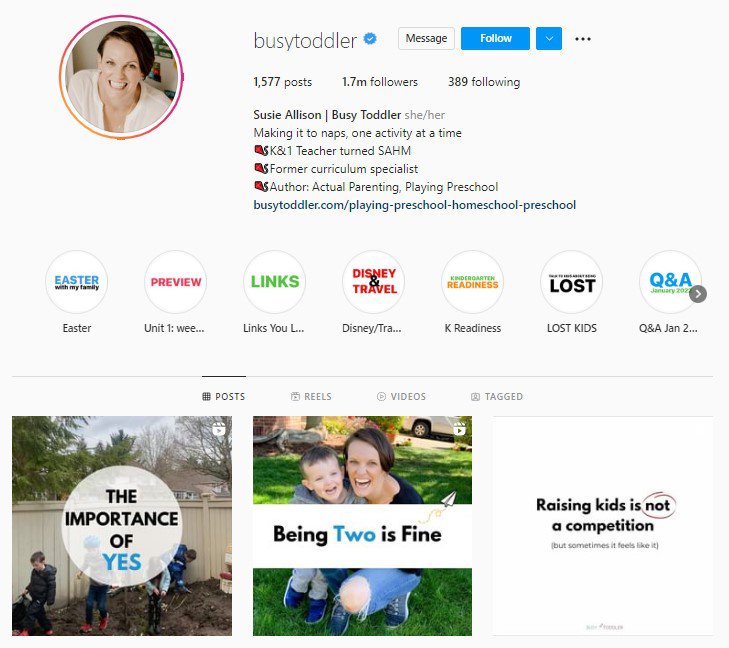 Another great way to be a parenting influencer on Instagram is to share parenting tips and break the stigma about some parenting topics. You can start discussions with your followers. Ask them what they are struggling with most and prepare insightful content that will help them solve problems.
6. Photographer
Besides all other features, Instagram is a photo-sharing app. Hence, it's a great place for photographers to promote their work.
If you're a photographer and want to establish yourself on Instagram, you need to show off your work in the best way possible. To help attract clients and new followers, you should share your portfolio and showcase the best photos from recent projects.
Additionally, if you will use this Instagram business idea, you can also promote and sell prints of your photos. Be creative and promote your content in attractive ways. Also, include relevant hashtags to reach a wider audience interested in your work.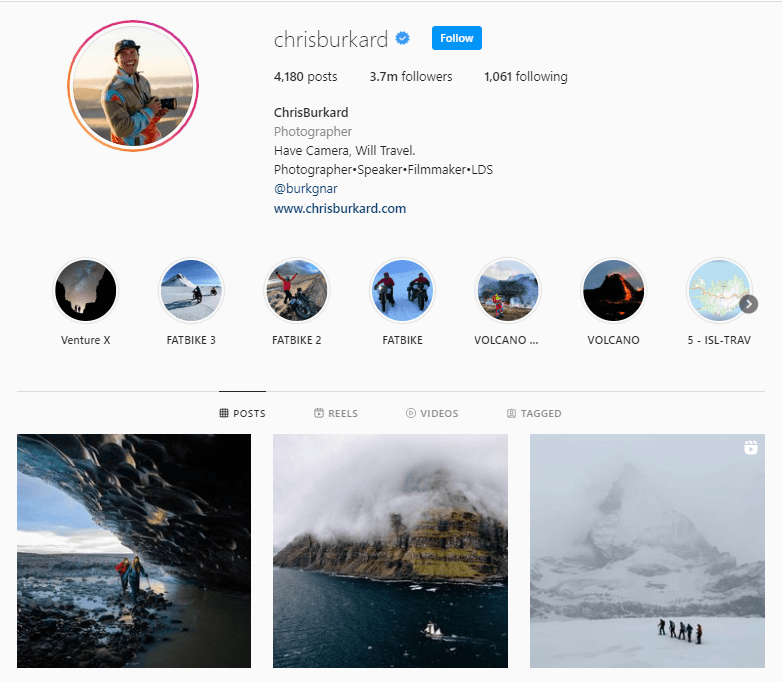 Another thing that is imperative to succeed is choosing in which photography direction you want to go. To help you start, here are just a few directions you can choose from.
Social media photographer
A social media photographer is great for people with knowledge in both social media marketing and photography.
You can partner with brands for product photoshoots as a social media photographer. You can create high-quality content, so business owners can promote their products the best way.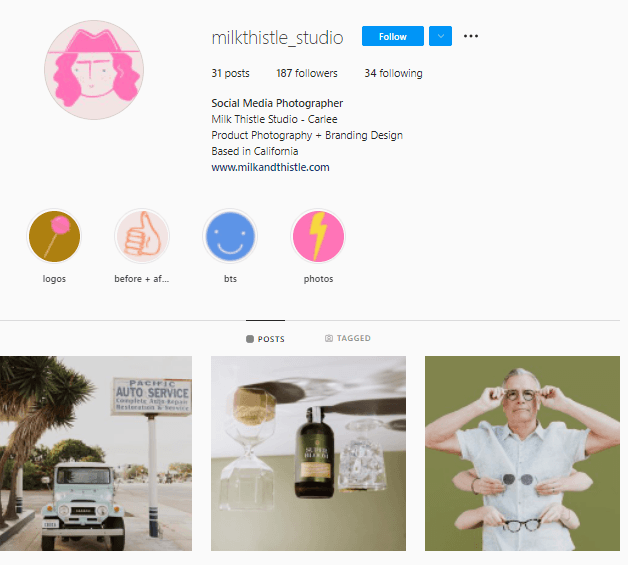 Product photographer
Product photography is one of the most needed types of photography nowadays. With the large pool of new businesses aiming to establish a better online presence, this became a necessity for many. These photos are later used to sell products in markets, on websites, and on social media.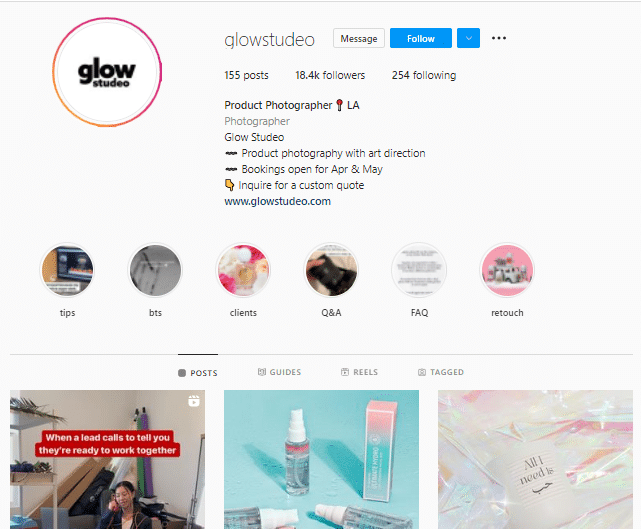 Event photographer
As an event photographer, individuals or organizations will hire you to document their events. This photography direction requires professionals ready to improvise at an unknown location. Professionals who are ready to catch the most important moments of the event.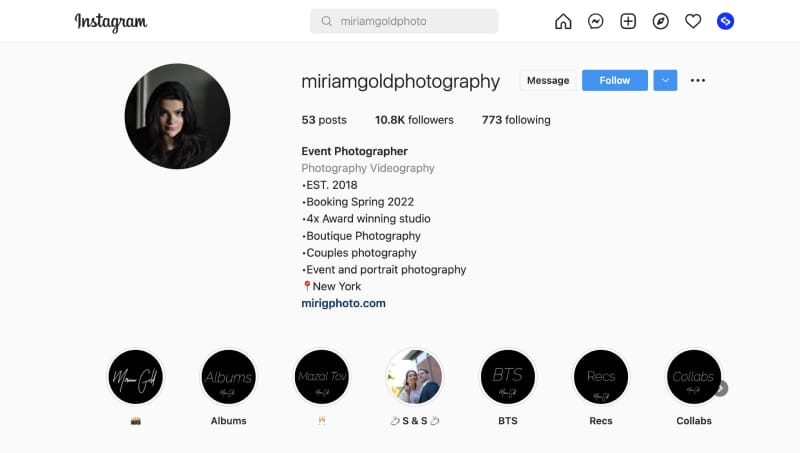 While most travelers just want to share their pictures with family and friends, others want to master the art of photography and develop their work and become something more.
If you have a passion for travel and an eye for photography, try combining the two to build an Instagram following as a travel photographer. You can leverage your content into partnerships with tourism brands, hotels, and more.
Portrait photographer
Portrait photographers are in high demand on Instagram. Many people don't have time to take professional photos, so they turn to photographers on Instagram who can take photos quickly, easily, and affordably.
To attract clients as a portrait photographer on Instagram, you need to showcase a portfolio of your work on your account. Showcase different types of portraits, including headshots and full-body portraits. Use clean lighting when taking photos and make sure they are crisp and clear.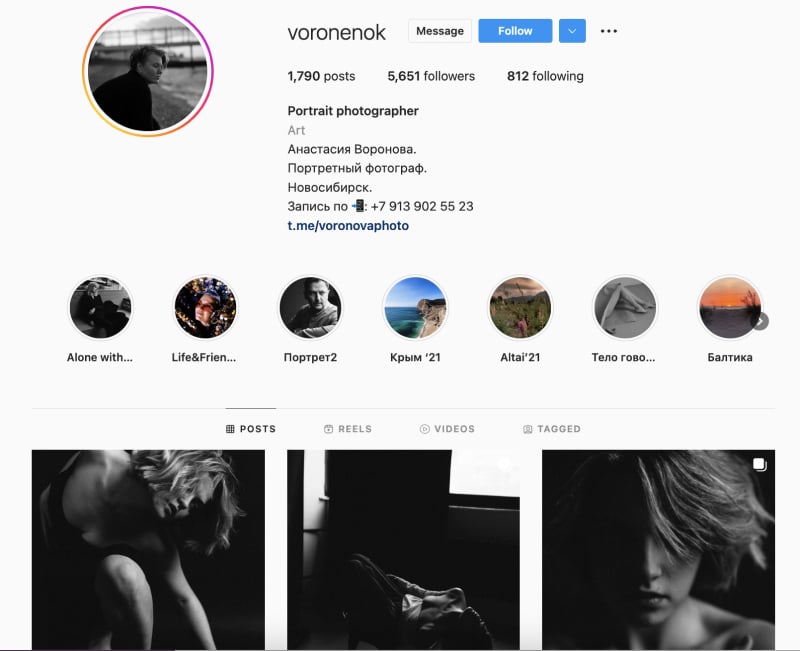 7. Videographer
Suppose you have a digital camera and the skills to use it. In that case, one of the best Instagram business ideas for you is to become a videographer and promote your services on Instagram.
As a videographer, you can help others record special occasions and events and earn money.
Even though Instagram is primarily a photo-sharing app, since they implemented Instagram reels, this platform became a game-changer for people with an eye for capturing moving images.
Moreover, videographers can promote their work on Instagram stories. They also get great attention and are a crucial part of everybody's social media strategy.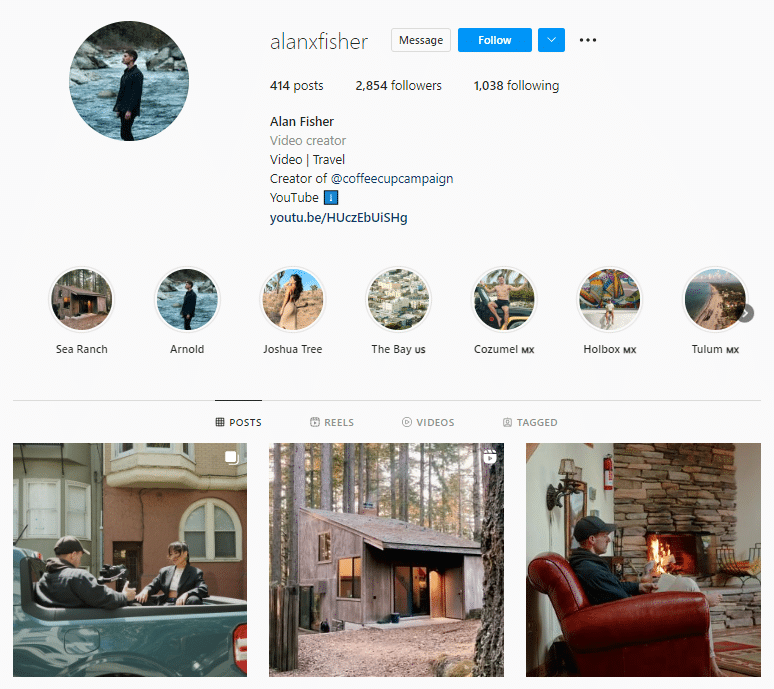 8. Product reviewer
According to Instagram's survey, half of Instagram users use the platform to discover new products, services, and brands. Therefore, businesses that want to stand out from the crowd seek product reviewers to spread the word about their brand online.
Product reviewers will make money by partnering with brands. It means reviewing their products or services and introducing them to their audience. If you establish the trust of your audience and give honest reviews through videos or in captions, your followers will increase. Consequently, proposals from brands will increase too.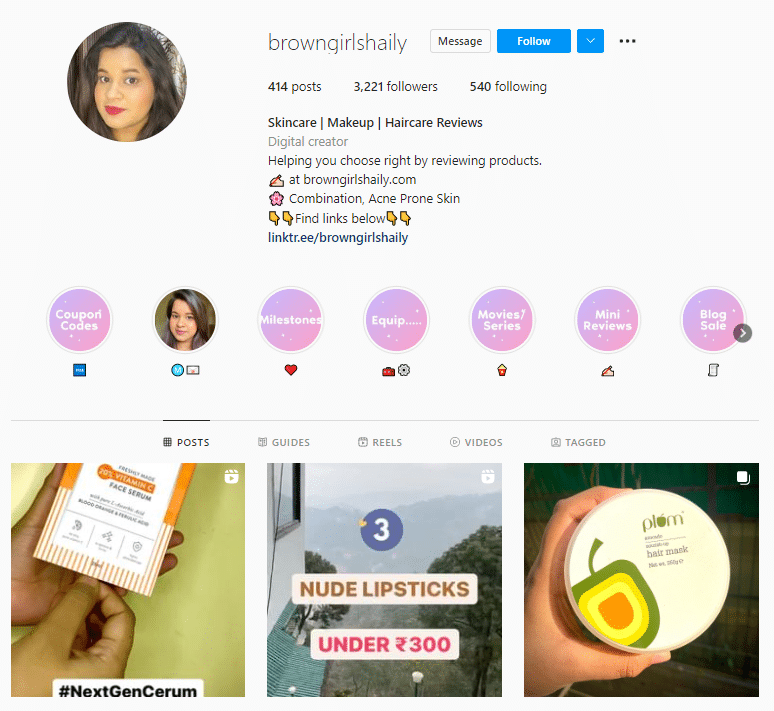 9. Digital artist
Instagram is the perfect place to share your artistic visions and make money from them. Therefore, digital artists worldwide are using the platform to grow their audiences and reach new customers.
The most popular way to make money as a digital artist on Instagram is to sell your work. You can promote your art on Instagram and then use print-on-demand sites to take care of the printing, shipping, and delivery side of things, while your job is just to create amazing art that people want to buy.
Another option is to promote products directly on Instagram. For this option, you'll need to have a lot of followers to make this work, but once you do, brands will pay you to advertise their products authentically.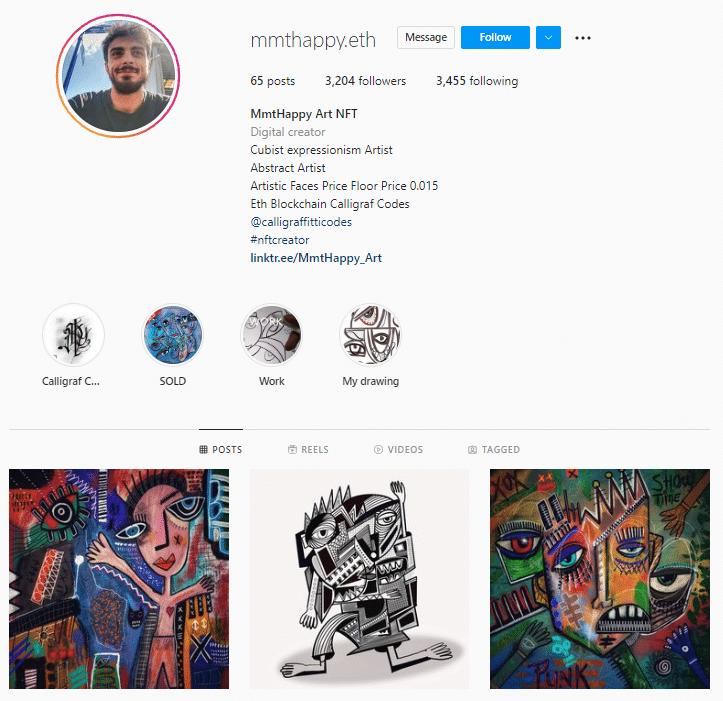 ---
FYI: Embed Instagram widget automatically with the social media aggregator and UGC platform by EmbedSocial. Click below to try it for free: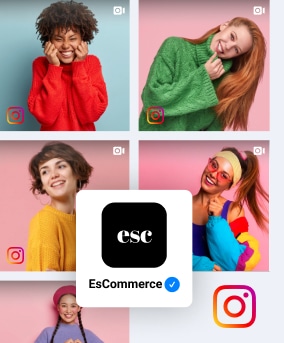 Embed Instagram widget on your website automatically!
Try EmbedFeed and display Instagram content from your feed, mentions, or hashtags on your website.
All PRO features | Cancel any time.
10. Make-up artist
If you're a makeup artist, there's no better place to show off your work than on Instagram. You can share a slideshow of your work to date and use the live feature to reach out and chat with potential clients.
The make-up industry has grown exponentially in recent years, particularly among young people. Your makeup skills could be just what the world is looking for, so it's worth setting yourself up with an engaging Instagram profile and building a community of followers ready to do business with you.
11. Online tutor
If you like teaching or are an expert in a particular area, then becoming an online tutor is an amazing Instagram business idea. Tutoring on Instagram is a growing trend. There's an opportunity to earn money by building a following and offering tutoring services.
For those passionate about education, this can be a fun and rewarding way to earn income online. Online tutoring services are convenient for students since they can access them from anywhere, at any time.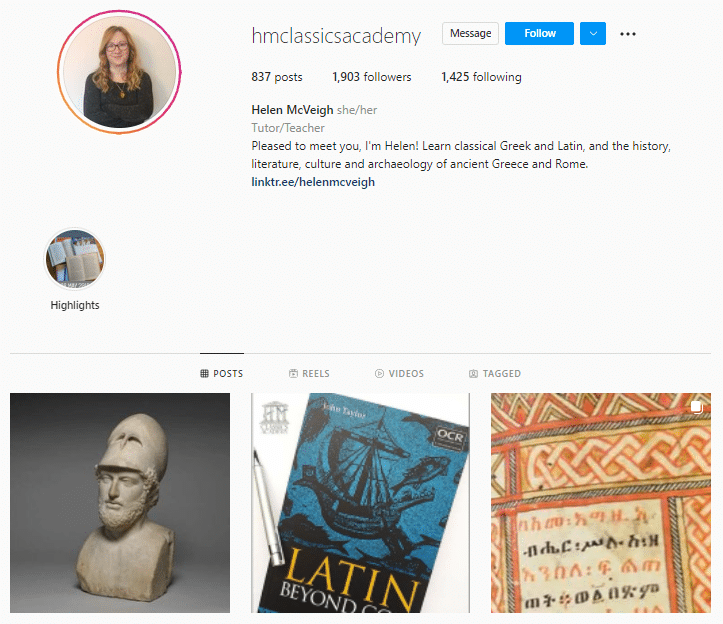 12. Create an Instagram shop
People are more likely to buy products they see in action. Showing your product in action can help you drive more sales by giving people a better idea of what they are buying.
Having an Instagram shop it's now available for anyone with a business profile. Hence you need to leverage this way to sell products and drive sales right from your Instagram page.
To set up your Instagram shop, you'll need to connect your business Instagram account to Facebook and then your business's Facebook shop. You can also add shoppable tags in the captions of your posts. Your followers will then be able to click on the link in your bio and shop directly from image posts or videos.
Additionally, you can also use Instagram Stories to show your products in action. Add stickers and text to the story so viewers can easily find out more information about the product.
You can also use Instagram Live to host Q&A sessions or show your products being used in real-time.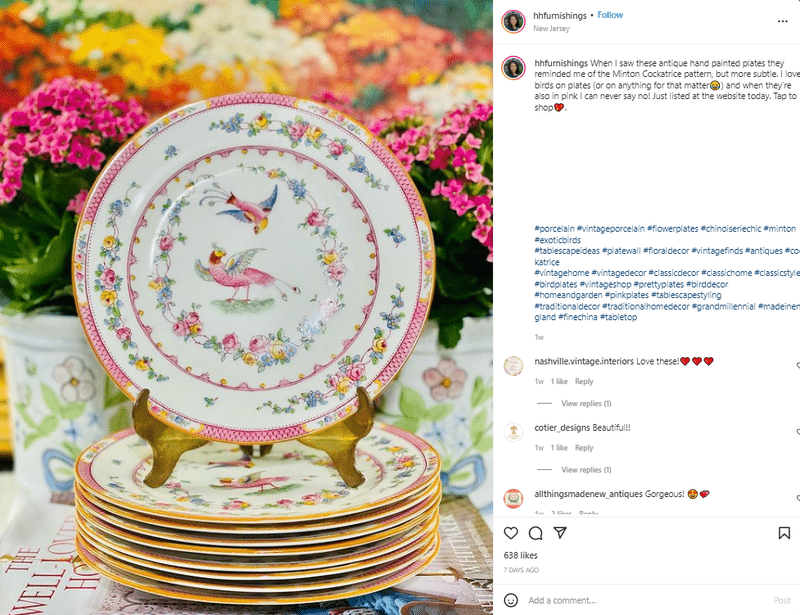 13. Create DIY crafts
There are a lot of people out there creating and selling handmade crafts. If you have a unique twist on the idea, start by creating a product or service that people might be able to replicate at home.
Crafting is great for this purpose. People like the idea of making something themselves, it's a fun activity and it's very satisfying because there's usually a sense of accomplishment in making something you can hang on your wall. That's why one of the most popular types of Instagram accounts is those that feature DIY projects.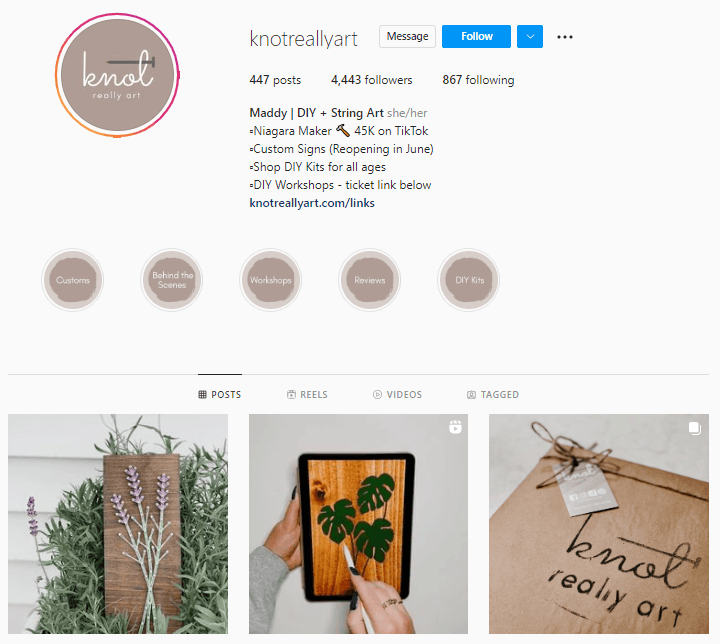 14. Cooking chef
If you're a culinary expert, then you can also use Instagram to make money. The key to being recognized as a cooking chef on Instagram is to share photos of different dishes you cook, encourage people to try out your recipes, and share photos of their finished products.
To get started, you have to make sure that you're posting high-quality images with simple-to-follow captions.
As more people get interested, repost the photos of the food they made using your recipes. This is a great way for you to create an online community and grow a following, which will lead to getting more clients and making more money over time.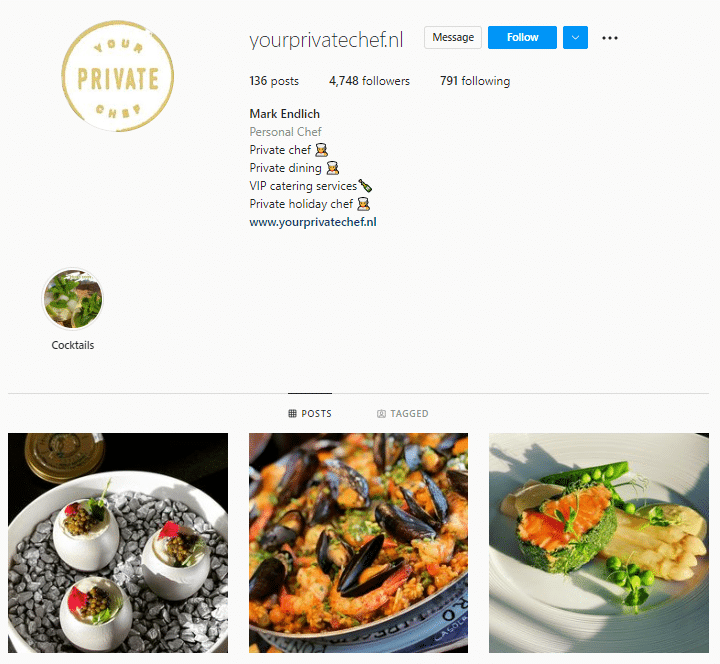 15. Interior designer
Do you have a knack for interior design? If you regularly post gorgeous images of your rooms, furniture, decor, and more, you can showcase those photos on Instagram. This is an amazing Instagram business idea since not only you can attract new clients, but you can also drive them to your website or design blog.
When you start an interior design Instagram account, you'll have the opportunity to share inspirational pictures and tips with your followers. One great way to stand out is to feature before-and-after pictures, showing how the client's room has changed.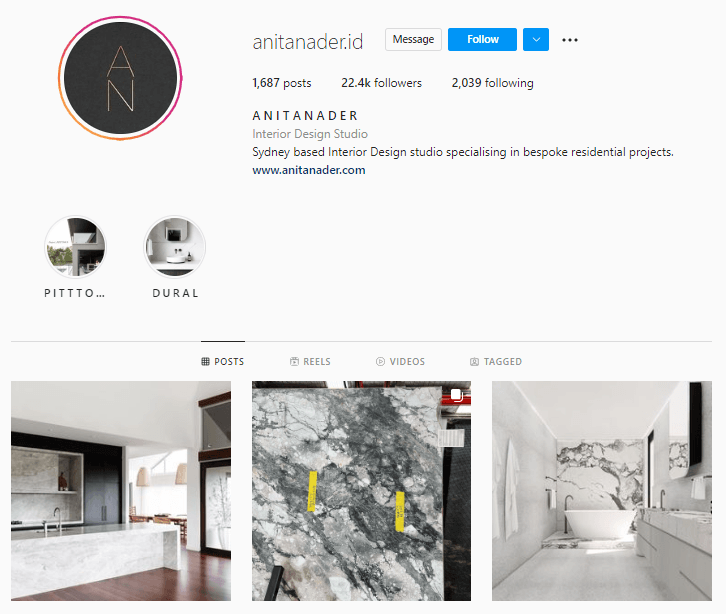 16. Entertainer
If you have a creative personality, becoming an entertainer on Instagram is an easy way to turn your life into a living, breathing work of art. Start by finding your niche and brainstorming some ideas for content. Then it's time to get creative!
One of the options to be an entertainer on Instagram is to become an Instagram musician.
To make money from music, you need exposure, and that's what Instagram will provide for you. You can use this exposure to sell your albums on iTunes or other platforms you prefer. Furthermore, you can post covers of popular songs, original songs, behind-the-scenes content, promote your upcoming performances, perform music on Instagram live, etc.
Speaking of entertainers on Instagram, dancers are also becoming popular nowadays, especially after Instagram implemented the reels feature. After the hype of dance challenges on TikTok two years ago, the trend moved to Instagram as well.
If you love to dance, then you might want to consider sharing your moves with the world. Take note that this idea is not for everyone. You must be confident enough to post your dancing videos.
This can be one of the most challenging Instagram business ideas because it takes a lot of practice before you can perfect your moves. But once you do, you're ready to hit the big time!
I have a few tips for those who wish to become famous dancers on Instagram. First, post videos and photos of yourself practicing your craft. This will help build anticipation and excitement among your followers. Also, ensure you have a great theme or concept behind the videos you share. This will make it easier for people to remember you and what you do best!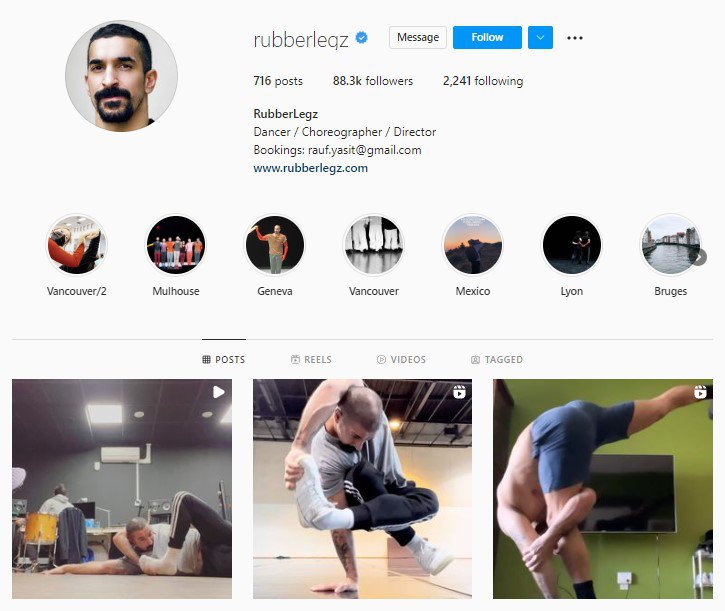 17. Graphic designer
Instagram can be a great place to start your career as a graphic designer. It's free to create an Instagram account, and you can use your phone to take pictures and videos. Then you can use the photo editing tools on Instagram to tweak your images for the perfect finish.
You don't need a lot of money to get started. Still, there are some costs involved in being an Instagram graphic designer, like paying for photo editing software and Instagram marketing services.
Being a graphic designer on Instagram is all about creating an image that is unique, eye-catching, and memorable. You need to be innovative and creative when designing your graphics, so they stand out from others who are using similar techniques.
Lastly, graphic designers are in high demand. Once you've established yourself as an expert in your field, people will seek out your services. The best part is that Instagram allows you to have your own online portfolio while building brand awareness and promoting your services.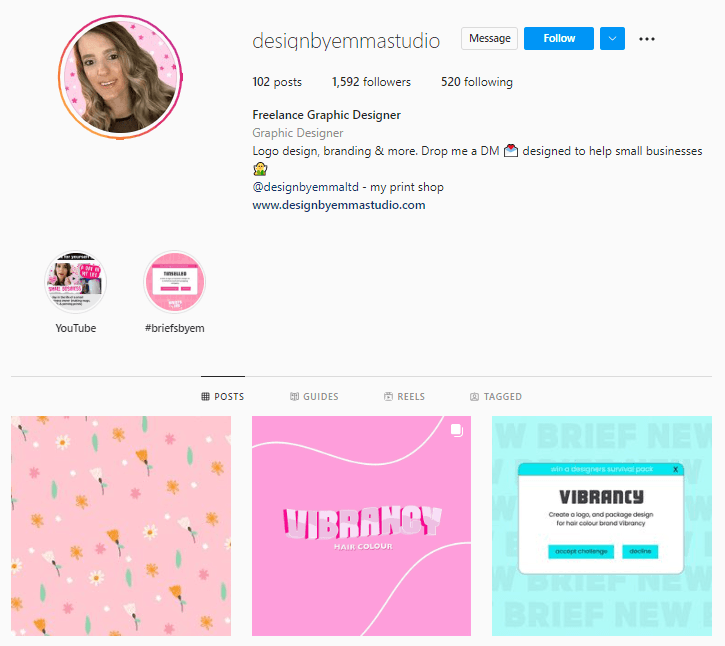 18. Motivational speaker
If you have a lot of people telling you that they enjoy your messages, why not turn it into a business? Having a large following on Instagram can help you monetize your account by offering motivational speaking services.
While the majority of the time we spend on social media is used for entertainment purposes, countless people use it as a tool to improve their lives and find hope during tough times. Thus, becoming a motivational speaker can be a great way to support people while also making money doing what you love.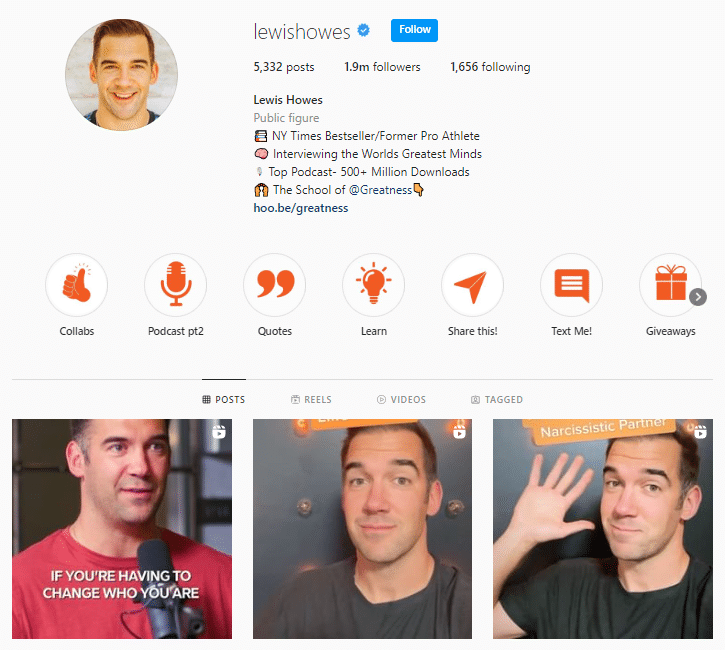 19. Webinar organizer
One of the most popular Instagram business ideas is to become a webinar organizer. A webinar is basically an online seminar, and it's not only one of the best ways to engage with your followers, but it also allows you to make money from your account.
When you organize a webinar, all you have to do is promote it on your account and ask for your followers to sign up.
Once you've signed up enough people, all you need to do is host the webinar and give them what they paid for. Webinars are particularly useful if you're in a niche like digital marketing or business where people are willing to pay for information that can help them grow their accounts or businesses.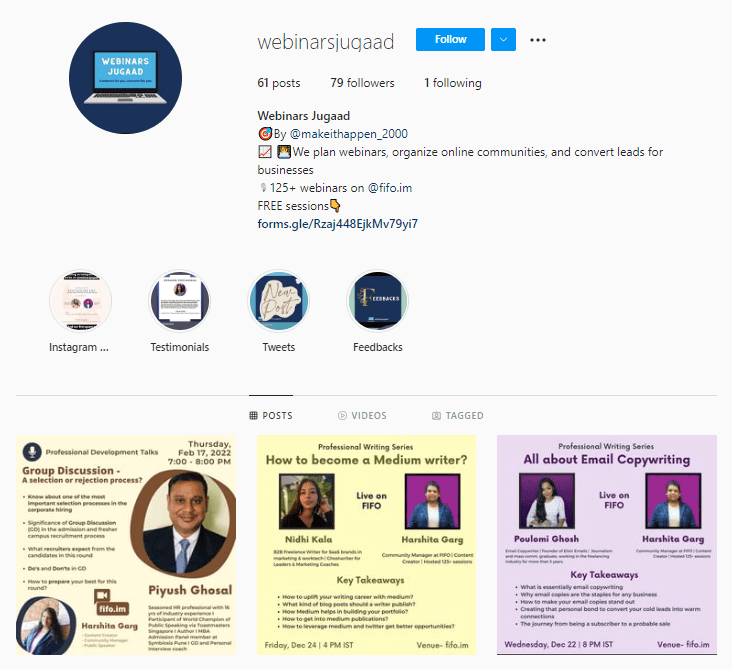 20. Fitness coach
If you're passionate about health, wellness, or nutrition and have the experience to support your expertise, you can consider starting a fitness coaching business on Instagram. You'll be able to use your knowledge and passion to help your followers achieve their goals and create an online presence that promotes your services.
To start you need to use the right hashtags so people can find you easily. Also, provide value by offering useful tips, advice, or insights related to health, nutrition, or exercise, and post consistently so your audience knows what they can expect from you.
Also, if you are starting an Instagram business as a fitness coach, make sure you can prepare great video content since the best way to showcase your expertise is through video.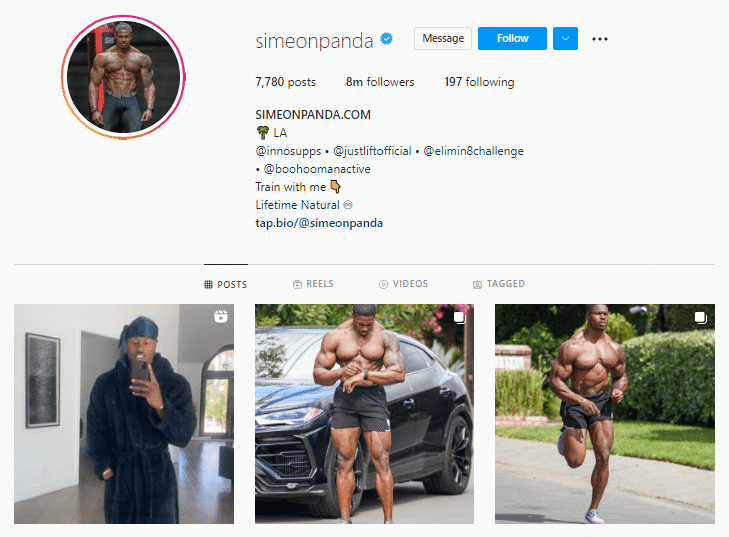 21. Nutritionist
There's an entire community of Instagram nutritionists who are making a living by promoting healthy eating and lifestyles on social media. Therefore, among all Instagram business ideas, becoming a nutritionist is one of the most popular ones.
With this Instagram business idea, you help people become the best version of themselves. You can offer your followers tips and tricks on how to eat healthily and exercise, and additionally, you could offer an online course to help them with their goals. What could be better than that?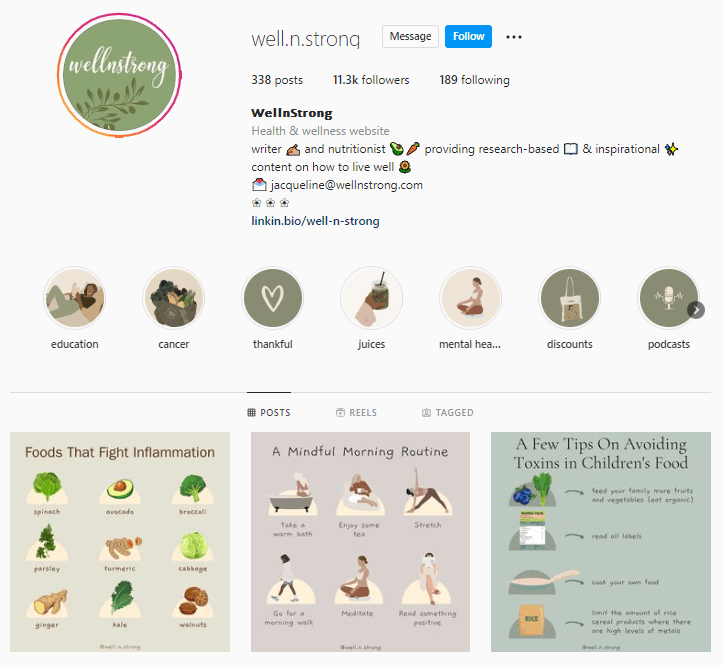 22. Baker
Baking is a popular choice for an Instagram business for several reasons. It has a large audience and, therefore, a lot of potential customers. It's also very visual, and it's easy to present your products in an aesthetic way.
You might be surprised by how many bakeries and pastry shops are on Instagram. And it makes sense. After all, who doesn't like a good slice of cake or a tasty cupcake?
If you're thinking about starting your own bakery business, no matter the size, Instagram can help you in multiple ways. You can share photos with potential customers, show off new creations and use the app to promote your small business.
23. Brand ambassador
With the advent of social media, users are constantly looking for new content and ways to connect. One popular way users connect with their favorite brands is by becoming brand ambassadors.
Brand ambassadors represent a company or organization in a positive light and promote products and services through word of mouth. They reach out to consumers, have conversations with them, and provide feedback to the companies they represent.
Because of that, becoming a brand ambassador is an amazing Instagram business idea for many. They can share photos and videos with your followers, build your following, get exposure to new people, and earn you some money.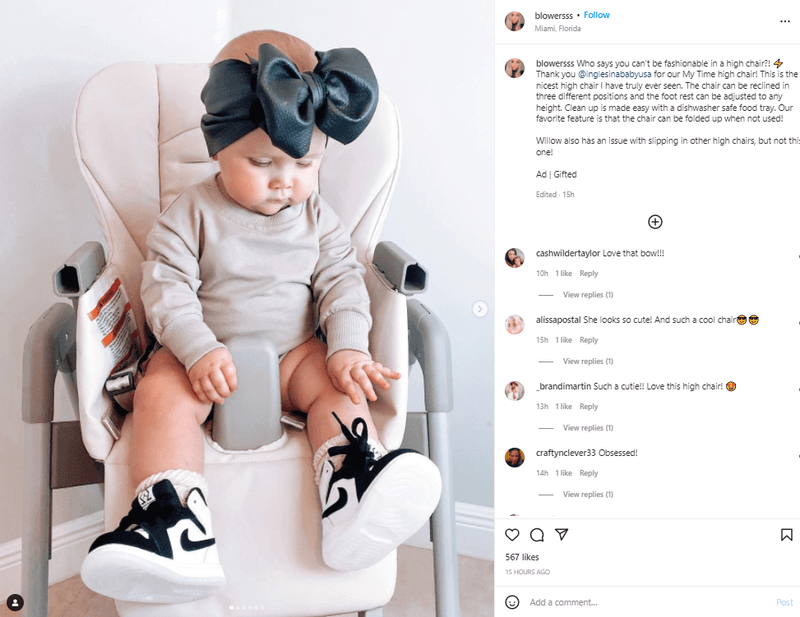 24. Event planner
An event planning service on Instagram is a potentially lucrative opportunity that won't require much work from you. It's easy to set up and affordable to run, and you can even do it in your spare time while still maintaining your current career. All it takes is a little research and some careful planning, and you could start launching successful new businesses in no time.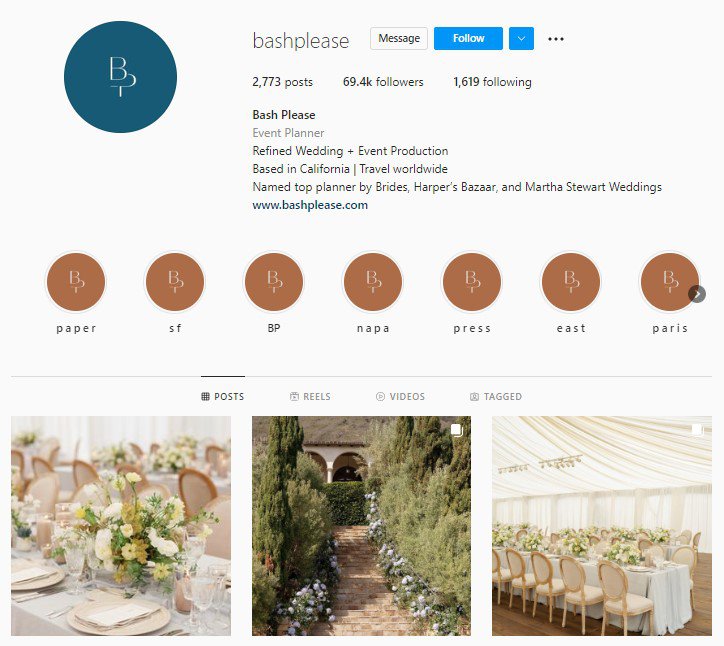 25. Professional organizer
To become an Instagram professional organizer, you can start by hiring a professional photographer to take great photos of the spaces you're working on, using each space's unique style to showcase your work.
Your bio should have a clear description of what you offer. Also, add a link in your bio to your website with all of your contact information. Additionally, you can ask your friends and family to spread the word about your work, so you can kick-start your business by leveraging word-of-mouth marketing.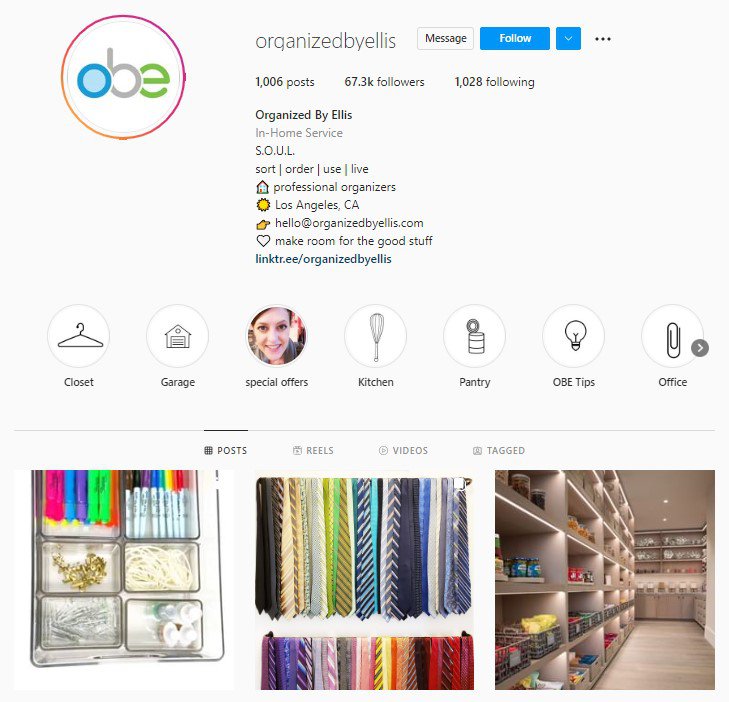 Frequently asked questions
In the end, let's go through some of the most frequently asked questions about starting a business on Instagram.
Is Instagram right for turning your Instagram business idea into success?
Instagram is a great platform for businesses that want to visually show off their products and services. The ideal Instagram business ideas are the ones that have images that appeal to their audience and can be used in different ways to promote the brand and its products or services.
Can you use your personal Instagram account?
Yes, you can use your personal account. However, consider using your company name rather than your personal one if you have an existing business with an established brand and online presence. This allows you to separate your personal life from your business life. It also enables people to find your products based on your brand name rather than your personal name.
How can you set up your business profile?
Choose a username that customers can associate with your brand or product. This could be your business name or the name of one of your products. Furthermore, update your bio so customers know who you are and what you do, and make sure to include a link to your website. Choose relevant categories from the options provided by Instagram that describe both your brand and the type of content in each post. Save changes, and your profile is now complete!
Key takeaways
The bottom line is that more businesses are beginning to realize a huge opportunity to reach new customers on Instagram and possibly even convert them into leads for their business. With that, it's clear that Instagram continues to gain more traction as a marketing platform with every passing year.
We hope that these ideas will inspire you to expand your own creative vision, whether it is something you wish to pursue right now or a project to put on the back burner for a rainy day. In the end, all businesses start somewhere, so consider these 25 Instagram business ideas as a starting point.
---
FYI: Embed Instagram widget automatically with the social media aggregator and UGC platform by EmbedSocial. Click below to try it for free: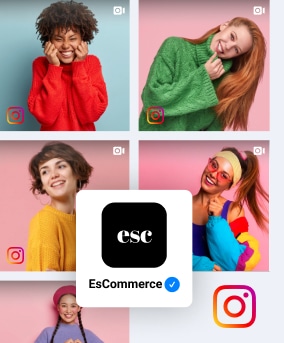 Embed Instagram widget on your website automatically!
Try EmbedFeed and display Instagram content from your feed, mentions, or hashtags on your website.
All PRO features | Cancel any time.