EmbedReviews Features
The perfect feature set for

online reviews management
Collect reviews from Facebook, Google, or Yelp and display review feeds on any website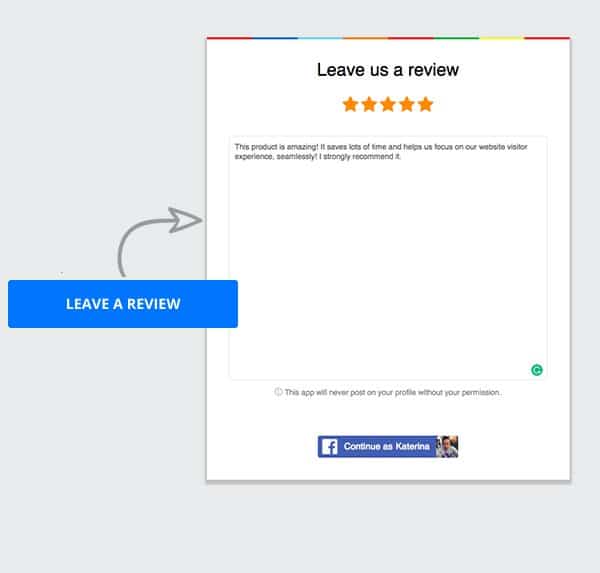 Collect Reviews on Any Website
Setup a 'Leave a Review' button anywhere on your website and start collecting reviews from your website visitors.
EmbedReviews allows users to create multiple buttons for collecting reviews and place them on any website.
Users are authenticated by connecting with their Facebook profiles.
The platform allows a variety of button customization options: color, size, text, style and similar.
Here is our 'Leave a review' button, in action:
Aggregate Facebook Reviews
EmbedReviews pulls the reviews posted by your fans on your Facebook Page. Just imagine the power you will have to store and analyze the most valuable feedback about your business.
EmbedReviews will filter the reviews by star number and give you the option to prioritize text reviews that will be shown on the top of the feed.
You can embed Facebook Reviews based on the number of star rating, comments or likes.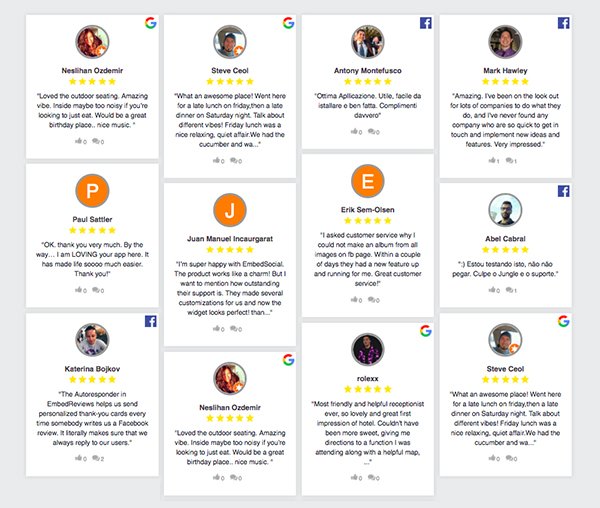 Remember the days when you were thinking how am I going to combine my reviews. I want my customers to know that we provide excellent service. But the reviews are scattered and I am not sure my customers know how to reach me, what is the quality of service and where they can leave or read reviews.
With the Combo Reviews, these worries will disappear the moment you showcase the EmbedReviews on your website.
You've got few on Facebook, few on Google and you have managed to gather manually a couple of reviews. Now, with Combo Reviews you can create a combo review feed with reviews from multiple sources: Facebook pages, Google location, Yelp or reviews that you've submitted manually.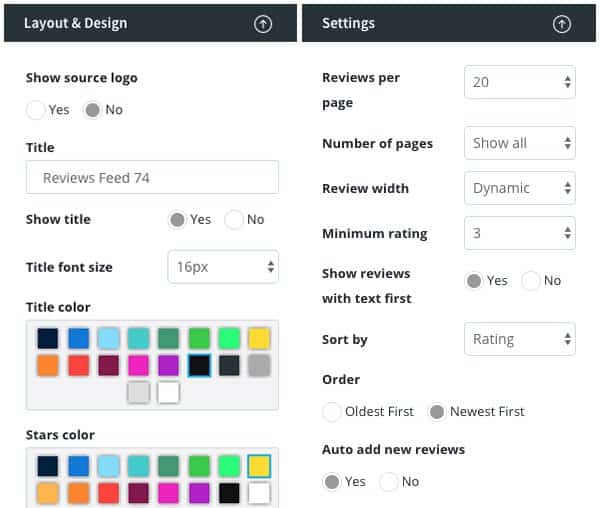 Filter, order, sort or change layout, color, padding, width and much more
The EmbedReviews panel offers options to customize the layout of your Facebook Reviews.
This section is in constant development and we urge you to request more features.
font size title color show title sort by date ordering min. rating reviews per page review width change layout no. of pages padding size stars color source logo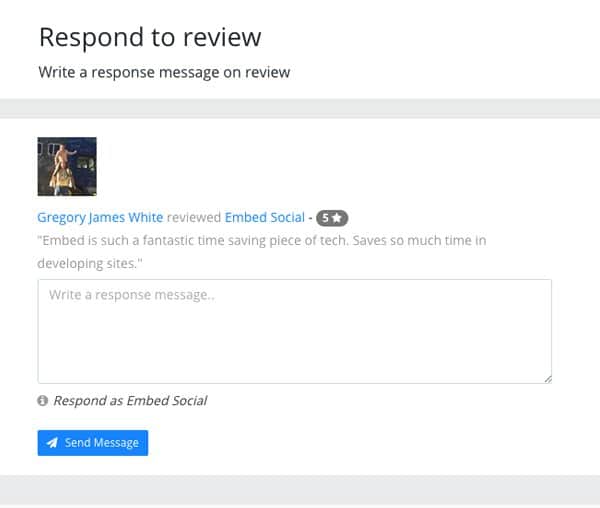 Respond to Facebook reviews
This feature is extremely useful for agencies that manage multiple Facebook pages.
You can respond directly to reviews and do this just from a single page without the need to navigate to all different Facebook pages of your clients.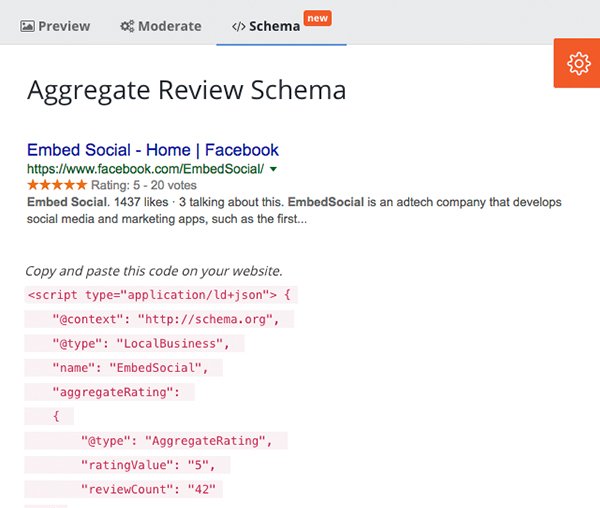 Schema.org aggregated rating
Once you embed your reviews feed on your website you can add an aggregated schema.org code that will display a star snippet next to the search result of your web page in Google.
The aggregated rating snippet can dramatically increase the CTR of your website in the search results leading to an increase in your web traffic.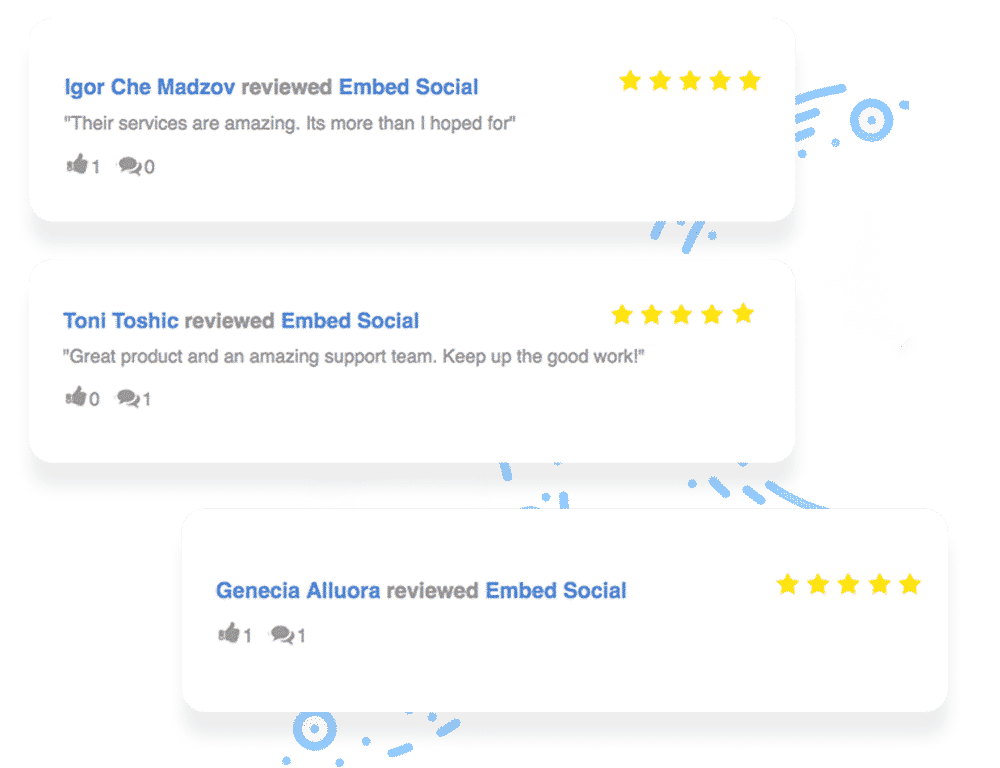 77% of consumers believe reviews older than 3 months are not relevant anymore and don't consider these in their decision making
No worries! We got this covered.
Every time you receive a Facebook or Google review, it will automatically display on your website. You will no longer need to update your reviews page or testimonial widget on your website.
This option can be turned off for users who want to manually moderate the display of the reviews on their websites.
Local Consumer Review Survey 2017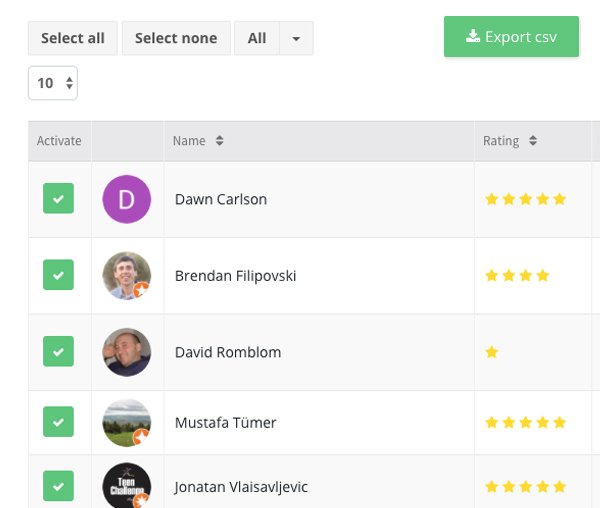 List of Facebook Reviewers
Growth Hackers know what we are talking about, right?
This is an amazing feature. You can know in seconds who are the power users of your business. Our system scrapes the Facebook and Google Reviewers in separate tables.
The list contains the name of the Facebook user, the review text, the date when the review was posted, the review star, number of likes and comments.
You can easily export the data into a CSV file and import it into any CRM or email management system.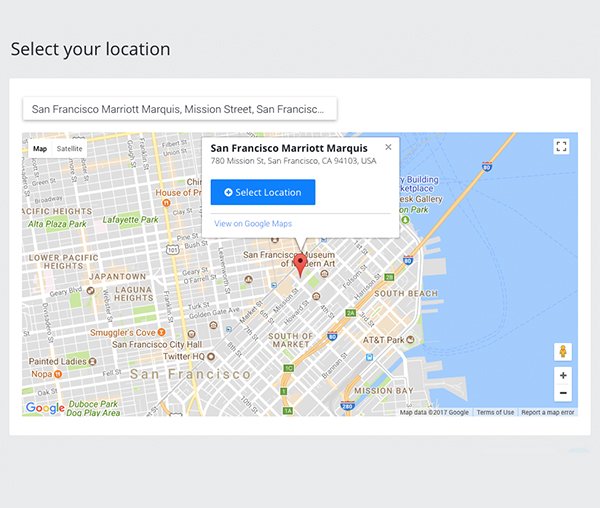 Generate Google Reviews from a specific location
You have generated your beautiful and positive Google reviews and now is time to display these reviews on your website.
To do this, you will only need to type your business location and our system will generate the Google Reviews for that location. You can use various styling options and display your reviews in a web widget.
Use the grid, slider, dark or light options and make your widget fit the best with your website design.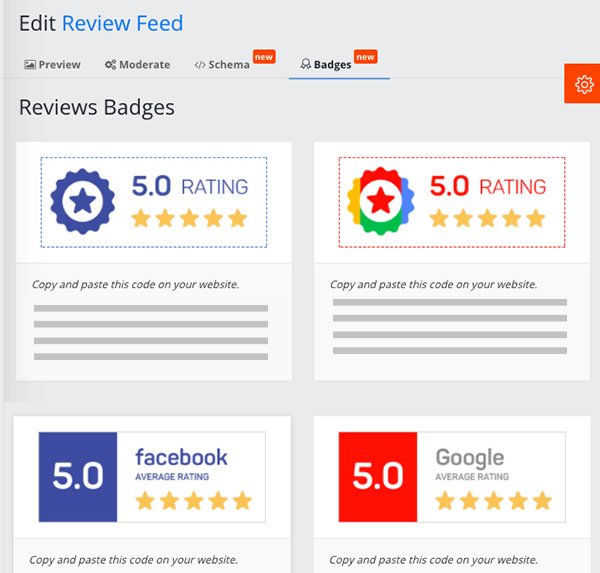 Embed average rating
badge

on your website
EmbedReviews offers embeddable badges that will showcase the average rating of the reviews in specific reviews feed.
Your reviews feed can include reviews from a Facebook page, Google or Yelp location and accordingly generate an embeddable badge for your website.
You can choose from a variety of badge designs that will best fit your website layout.
Here is an example of EmbedSocial Facebook average reviews rating: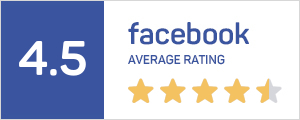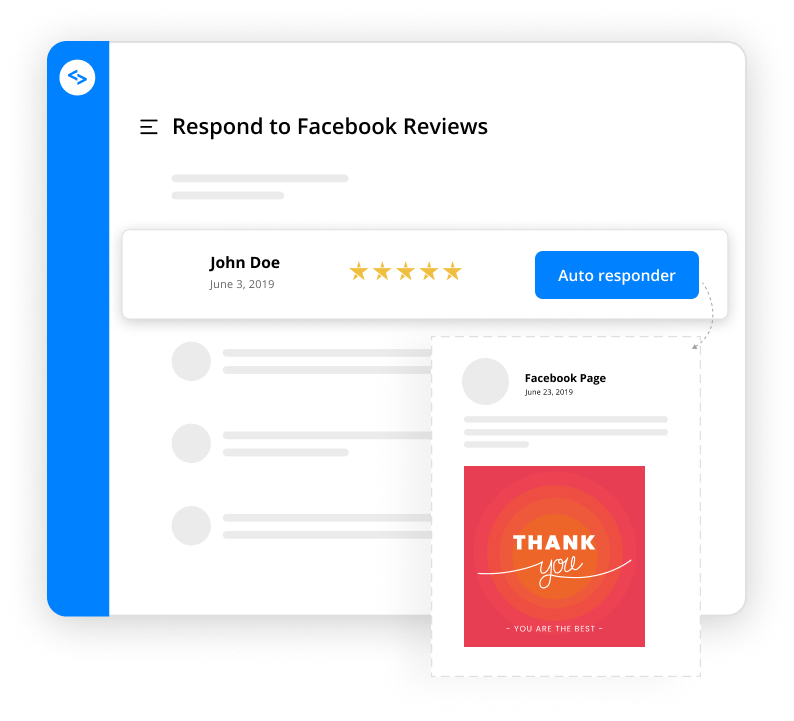 Imagine if you can set up a responder that will automatically post thank you card to every review posted on your Facebook Page?
Yup, this is possible and we are giving you the first Autoresponder for Facebook Reviews. Once you activate it on your Facebook Page, it will respond with a predefined, text, link or an image message every time you receive a review.
Go ahead leave us a Facebook review and see how the Autoresponder works.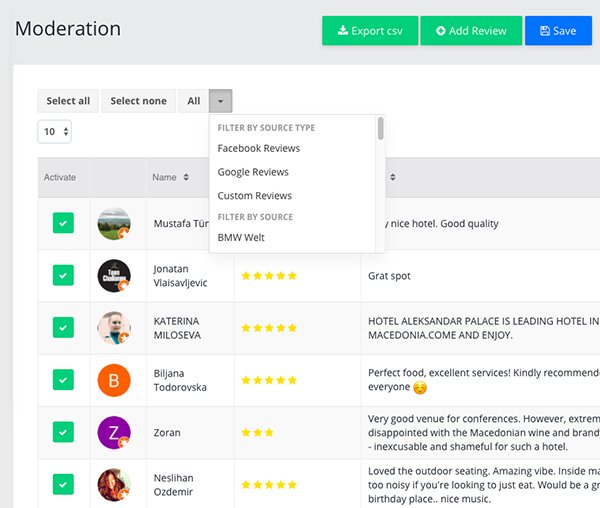 With the moderation option, you can select which Facebook reviews to appear on your website. You can handpick the reviews and save the website widget with the reviews you like.
Also, you can use the filter options and display only reviews with a particular star rating. For example, you can filter only the 5-star reviews and set the website to auto-update the web widget only for 5-star reviews.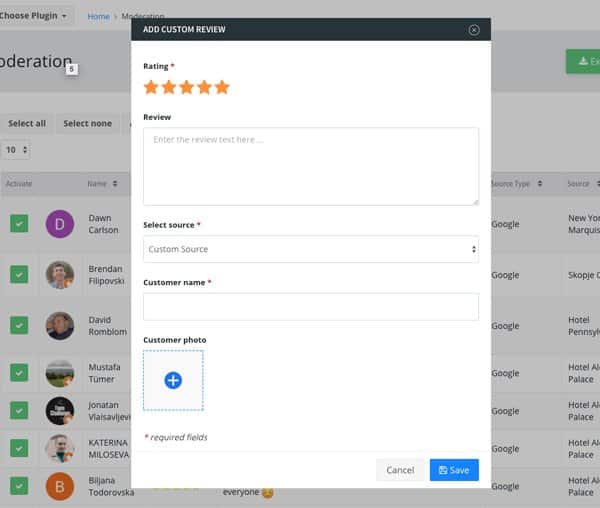 The EmbedReviews platform allows you to add reviews manually. The custom reviews form allows you to write the reviewer name, photo, rating, and message.
After you add the reviews you can combine them with reviews from other sources and create an embeddable review feed that you can display on your website.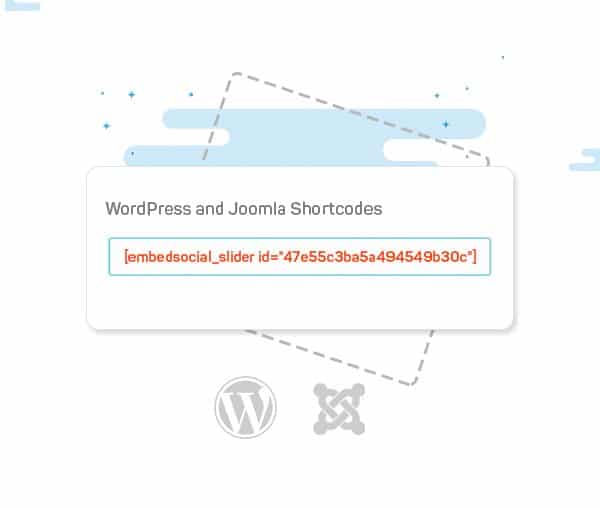 Official EmbedReviews plugin for WordPress and Joomla
EmbedReviews integrates and works smoothly with the WordPress websites. The official plugin is easy to install and implement on your WordPress website. You only need to install and activate the plugin. There are no settings to manage or configure the widgets through your WordPress admin panel. You only need your EmbedReviews account where you can get the pre-generated shortcodes for each of your WordPress Facebook reviews widgets.
To embed the Facebook reviews on your WordPress website, you only need to copy and paste the shortcode into your WordPress post's visual editor.
Auto Sync
Automatically sync when a new review is added to your social media accounts
Multiple websites and domains
Use EmbedReviews for multiple websites and domains with the Agency plan
Multiple Google locations
Generate reviews from multiple Google locations
Variety of Layouts
Choose from pre-defined layouts to make your web widget fit your design
Dark themes
Use the settings to switch the layouts to a dark theme
Reviews with text first
With this option on the feed will sort first the reviews with more text
Sort reviews
You can use this option to sort reviews by star rating, comments or likes
Show source logo
This option will display the Facebook, Google or Yelp logo next to the related review
Custom padding
Edit the padding between the reviews in the feed
Get started with
EmbedAlbum

Now!

Choose the plan that fits your needs
Free
$
0
per Month
2 Sources
10 Albums
Facebook Page Albums
Facebook Page Galleries
Facebook Groups & Personal Albums
Instagram Albums
Twitter Albums
Responsive and Lightbox Mode
Multiple Layouts & Customization Options
Automatic Import from Facebook
Photos update every 24 hours
Start Free
PRO Plan
$
19
per Month
5 Sources
Unlimited Albums
Facebook Page Albums
Facebook Page Galleries
Facebook Groups & Personal Albums
Instagram Albums
Twitter Albums
Responsive and Lightbox Mode
Multiple Layouts & Customization Options
Automatic Import from Facebook
Photos update every 15 minutes
Buy Now
Premium Plan
$
99
per Month
50 Sources
Unlimited Albums
Facebook Page Albums
Facebook Page Galleries
Facebook Groups & Personal Albums
Instagram Albums
Twitter Albums
Responsive and Lightbox Mode
Multiple Layouts & Customization Options
Automatic Import from Facebook
Photos update every 15 minutes
Buy now
our users
You're in great company