Collect Reviews on Any Website with One Line of Code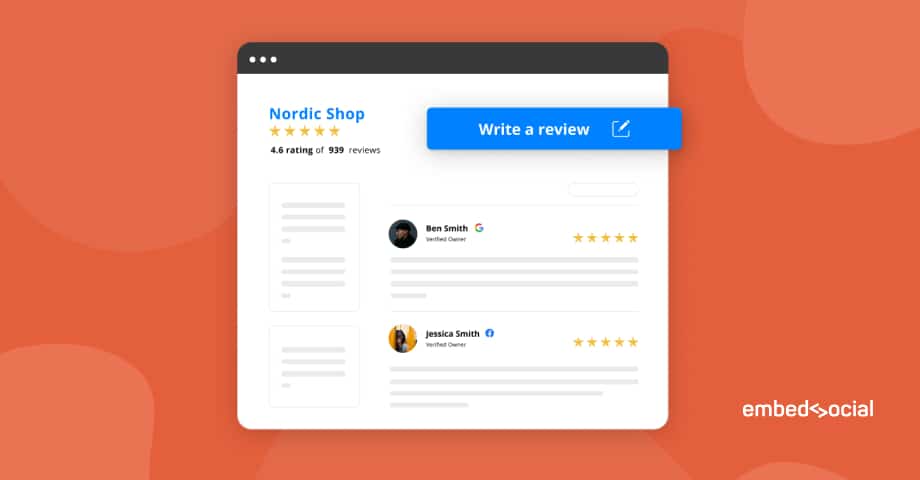 Yes, you've read it correctly.
If you are looking for a painless solution that will help you start collecting reviews on your website, right now, you've come to the best place.
No coding skills required, nor messy and painful maintenance.
We are introducing the latest upgrade of EmbedReviews, a simple and easy to use Reviews collector.
Here is how it works
1. Place a 'Leave a review' button on any website
To start collecting reviews on your website, the EmbedReviews platform allows you to generate and add a 'Leave a review' button anywhere on your website. By doing this you can invite your website visitors to click the button and submit a review for your business or a specific product.
The code works for any CMS website builder such as WordPress, Joomla, Drupal, Squarespace, Webflow, PageCloud, Shopify or Magento.
Here is ours, in action:
Once your web visitors click the button, they will be redirected to a review submission form, where have the options to select the number of stars and write a review for your business or product.
EmbedReviews provides one line of code that will display the button and has an actual pre-built link to a review submission form.
That's it, you do not need to maintain any forms on your website.
If you want to style the button, choose from the numerous design options and make it fit your website layout.
2. Place a floating popover
Instead of a button, you can place a floating popover that will display on the bottom or top of your website showcasing the latest reviewer and on click opens a popup form where your website visitors can easily leave you a review.
To see it in action, just look for a popover in the left side corner of our website.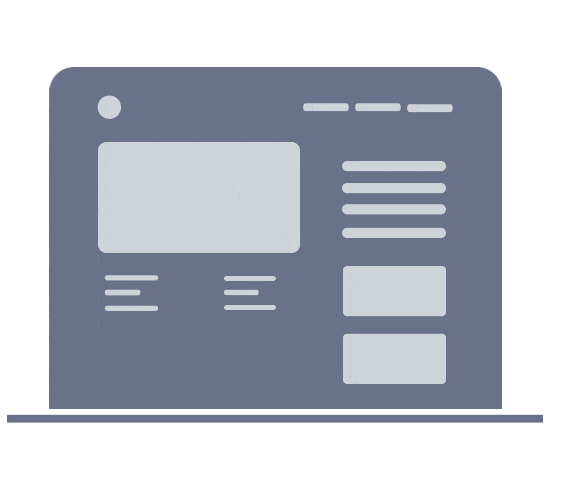 3. Authenticate reviewers
Reviewer authentication is one of the main concerns when it comes to the relevancy of the website reviews. The testimonials placed on the websites, lack authority, mostly because the sources of their collection is usually not well organized.
By using the EmbedReviews reviews collector form, your reviewers are automatically asked to submit the review by connecting their Facebook account.
Please note: You can embed this entire form on your website if you do not want to place a button or a link. Just use one line of code to display the reviews collector form anywhere on your website.
By doing this, the words displayed in your testimonials section are sourced by an authentic user, thereby increasing the trust in your business.
4. Display the collected reviews on your website, automatically
By introducing the reviews collector option, the EmbedReviews platform adds up another source for generating your online reviews.
Alongside your Google or Facebook reviews, EmbedReviews will allow you to create a specific review feed widget that you can add on any web page on your website and display the collected reviews automatically.
Here is an example:

By doing this, you will no longer need to manually update your testimonials section and maintain it.
4. Bonus: Share the link to the reviews form
If you need to accelerate the process of collecting reviews, you can use the link to the reviews collection form, share it anywhere you want and invite your audience to submit a review.
Here are few ideas how to invite your customers to give you a review:
Send the link to your existing customers via email
Post the link to your social media channels
Use the link in your advertising, both, online and offline
Generate QR codes with the link
Display the form on a table or any touchscreen in your store, restaurant, or similar
If you need a detailed walkthrough how you can use our latest feature and start collecting reviews on your website, watch the video below:
5. How to start collecting reviews, right now?!
Interested to use EmbedReviews and start collecting reviews on your website?
If you are a current user just log in to your EmbedReviews account and add the Web collection source.
And if you just landed on our website and need to get familiar with EmbedReviews, start a free trial and check it out.
If you need more information feel free to reach us and suggest more options.
Manage Your Online Reviews
Show social reviews, boost trust on your website and increase conversions.