Facebook Reviews Widget for Weebly
Collect and display Facebook Reviews on your Webbly website and uplift your customer trust level, effortlessly.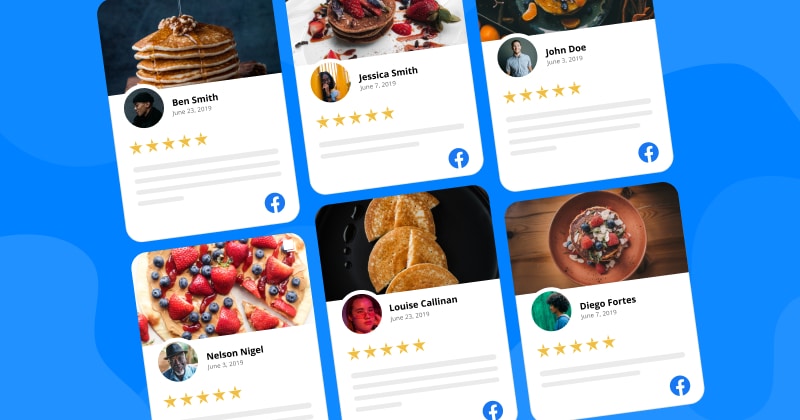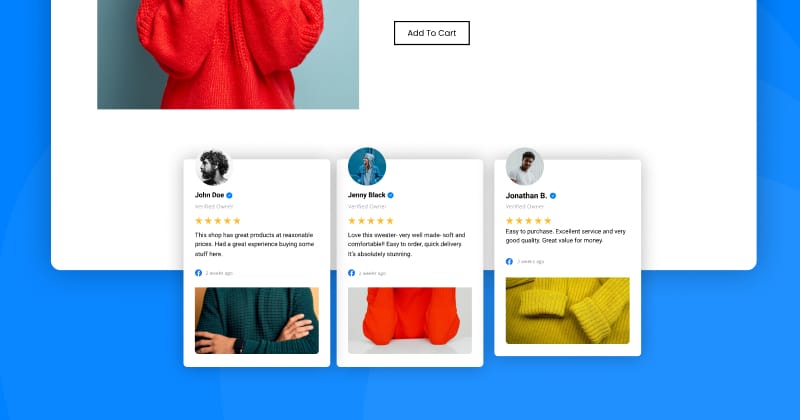 EmbedReviews is a complete reviews management tool that will help you automatically collect and display your Facebook Page reviews on your Weebly website. It will automatically show testimonials from happy customers, present a social proof for website visitors so they can trust you, and generate even more reviews at the same time.
Benefits for Weebly websites
Display customer reviews automatically
Increase the number reviews
Build trust and engagement
Boost conversions by displaying social proof
Enhance your website content
Auto-collect reviews from your Facebook page and display them in modern and interactive widgets that match any Weebly theme
Fully interactive widget layouts that can be moderated and customized (custom CSS option available, too)
Variety of 'Leave a Review' buttons and Review Badges you can add anywhere
Option to import bulk reviews from 3rd parties, add your customer testimonials manually or craft your own combo feed using several reviews sources
Option to send email reminders to customers to collect more testimonials
How to Facebook Reviews widget in Weebly
Embedding your Facebook reviews and crafting a stunning Facebook widget for your Weebly website can be done in just a few simple clicks.
It is an easy 6 clicks process and will take you just a few minutes.
Steps to add a Facebook widget to Weebly
Set a free trial for EmbedReviews and connect your Facebook account
Explore the layouts, modify and customize your desired widget
Copy the HTML code in the top-right corner
Login to your Weebly account and click on the 'Edit Website' section
Choose the 'Embed code' option and tap 'Click to add custom HTML'
Paste the code generated from the EmbedReviews platform
Start your free trial
Build trust to increase sales
Collect and show online reviews on your website right now.
All PRO features included Cancel any time