Customer success story
Learn How BDO Gets 100% Feedback on Exit Interview Forms

Industry

Audit, tax and accounting services.
Location

Macedonia
Goals

Conduct exit interviews.
About BDO and their culture
BDO Macedonia is a member firm of BDO Global, the fifth largest worldwide auditing and consulting network. The main services they offer are the following:
Audit services
Outsourced accounting and bookkeeping
Compliance & Reporting
Payroll, HR, and global mobility
Financial Reporting
Business planning & advisory
BDO's clients have always been their top priority. Still, as they are already aware that the employees' satisfaction leads to client success and satisfaction, they have been thinking a lot lately about how to create a more positive culture in their organization and to attract the type of talent that is willing to make their next workplace a home, rather than just a stepping-stone.
At BDO, they say: People helping people achieve their dreams!
This means that they're committed to their clients achieving their business and personal goals. In doing this, they've created a culture of responsiveness and respect that applies to all their relationships.
The best part about working with BDO is its people, professional culture, and continuous staff development. BDO practices an open-door policy with all staff, which means they can approach colleagues to seek advice or even laugh.
They have quarterly staff meets for everyone to unwind.
BDO also participates in many sporting and after-curricular activities.
"Clients do not come first. Employees come first. If you take care of your employees, they will take care of the clients."

– Richard Branson

---
The Awareness
We talked with Mrs. Saska Boskovska-Bogdanovska, who has been a member of the BDO team for more than 17 years, and today she is Partner in the Accounting, tax, and outsourcing department.
She was very kind to share their experience using EmbedForms to conduct exit interviews with their former employees.
"We needed a tool to conduct exit interviews easily"

Mrs. Saska Boskovska-Bogdanovska
Q: Before you created this form, what problem were you trying to solve?
We considered that a tool for exit interviews would be handy for our company.
Q: And why did you choose EmbedForms for the job?
We started using EmbedForms because we didn't find the proper solution before, and the team at EmbedSocial understood our needs and offered an immediate solution.
---
The Solution
"EmbedForms has easy forms to fill in, accessible from any device at any time, time-saving forms, cost-effective, and very efficient support from the team."

Mrs. Saska Boskovska-Bogdanovska
Q: How do you benefit from using a forms builder?
We consider that the tool for exit interviews will be very valuable for our company to receive feedback about the work environment to improve certain areas and to have satisfied employees with increased engagement. It saves a lot of time; it's a fast and easy way to collect feedback. It helps increase response rates and saves costs for managing unlimited responses.
Q: What do you like the most about EmbedForms?
Easy forms to fill in, accessible from any device at any time, time-saving forms, cost-effective, and very efficient support from the team.
Q: Share the latest form you created with EmbedForms:
Q: What features are you using the most and why?
We use the exit interview template the most and the overall form editor as we need it to customize the form for our own needs.
Q: Can you suggest a new feature for EmbedForms?
We are considering introducing a tool for measuring employee performance and employee evaluation.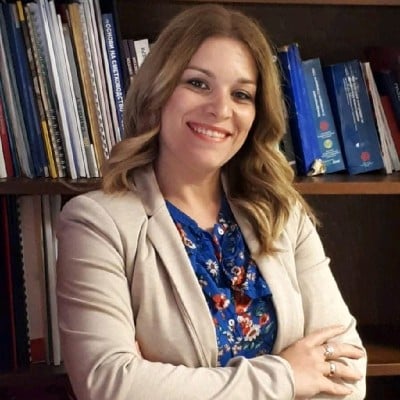 The team from EmbedSocial is continuously helping us create different HR management tools so we can achieve our goals with people satisfaction, which in the past was a big burden for us because they were manually provided, time-consuming, and not cost-effective.


Mrs. Saska Boskovska-Bogdanovska
Partner at BDO Macedonia