Customer success story
How Boston College Uses EmbedSocial To Showcase Social Media Content

Industry

Education
Location

US
Goals

Showcase social media content on our web pages in a way that's both functional and vibrant.
Type

B2C
"Education with a heart and soul – and the power to transform" – is the motto of Boston College, the first institution of higher education.
We had a chance to talk with Zanna Ollove from Boston College, one of the most prestigious colleges in America, focused on seeking solutions that directly address the world's most urgent problems.
They have been using EmbedFeed to display their frequent social media feeds and highlight BC's attributes on the web and across all platforms so that prospective students will want to apply!
---
About Boston College
Boston College is the first institution of higher education to operate in Boston, which means it has a lot of experience and is known for its liberal arts programs. BC strives to provide students with an excellent opportunity not only academically but also socially as well, by helping them form lifelong habits that will make it easier to transition to adulthood.
---
The Challenge
Removing irrelevant posts from Instagram hashtag feed
We talked to Zanna to understand which are the business goals that drive BC forward. She was more than glad to share the social team's vision:
"One of Boston College's goals is to stand out from our peer institutions. It is important to highlight BC's attributes in the social and web spaces to entice prospective students to apply."
One way BC is doing this well is through social media feeds on various platforms like Instagram, where users are encouraged to use hashtags to post relevant content about their experience as they go along!
Since BC's Instagram account has been ranked among the top university accounts in higher education, it has a lot of feeds to deal with.
Zanna honestly talked about the main challenges in managing social media feeds:
"Live social feeds that use hashtags are the hardest to manage. They require constant moderation to make sure only relevant and positive content is shown on the websites. Having the admin logins helps so that individual entities can moderate their own hashtags."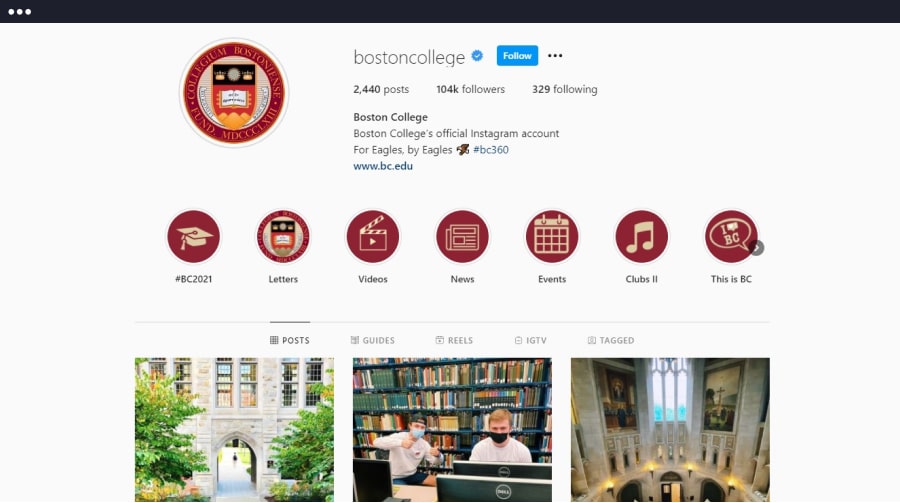 ---
The Solution:
Finding the perfect social media hashtag moderator
Having a flawless social feed displayed on a website makes a good UGC platform. BC administrative team has many Instagram feeds (especially hashtags) to manage on a daily basis. That's why they decided to employ EmbedFeed to do that.
They managed to overcome the challenges thanks to the platform. We are so happy to know they succeeded in it, so we asked what's EmbedFeed actually doing for BC, and here is the answer: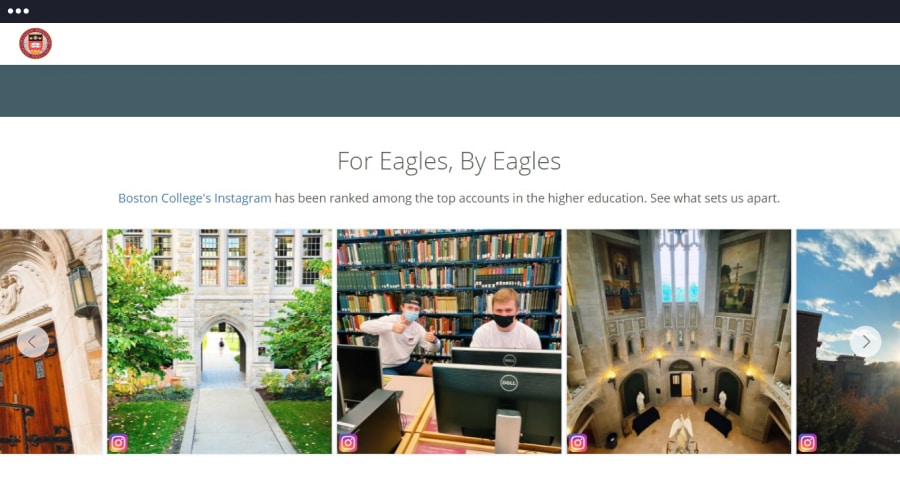 Furthermore, Zanna shared her feedback and experience with the platform's interface and the customer success team:
"The interface and user experience were also great, and we have had an unbelievable experience with customer service. Moreover, EmbedFeed had the best price that we could find!"
---
The Outcome:
Staying in control of social media feeds with EmbedFeed
Boston College has continuously updated social feeds on its website, thanks to EmbedFeed. Even various college departments have added social feeds to their websites, and it has been an integral part of web designs and upgrades.
"EmbedSocial allows us to showcase social media content on our web pages in a way that's both functional and vibrant. Their library of social feed designs integrates seamlessly with our existing components and is easy to use for page editors of all skill levels."
More related stories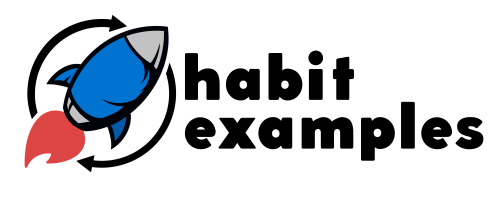 Habit Examples is a weekly newsletter where I help go-getters build better habits with sciencey tips and inspiring stories. All readable in 5 mins every Tuesday, 100% free. Goals and Objectives Currently working toward hitting 10,000 active subscribers so I can monetize the newsletter with paid sponsorships. Biggest Challenges Getting more people to subscribe to…

Wholesale Cabinets is one of the leading online cabinet stores in the country, providing customers across the USA with affordable, high-quality cabinets for more than 11 years. We create free kitchen designs for professionals and homeowners alike and offer them a personalized experience from inspiration to installation, with long-lasting RTA cabinets and pre-assembled cabinets, all…

About BDO and their culture BDO Macedonia is a member firm of BDO Global, the fifth largest worldwide auditing and consulting network. The main services they offer are the following: Audit services Outsourced accounting and bookkeeping Compliance & Reporting Payroll, HR, and global mobility Financial Reporting Business planning & advisory BDO's clients have always been…