Customer success story
How Kidmoto Improved Website's time Spent by Displaying Customers' Testimonials

Industry

Transport
Location

US
Goals

Increase in the overall time spent on the website by visitors
Type

B2C
We had the chance to talk with Nelson Nigel, the person behind one of the most respected ground transportation providers for families with young children worldwide.
They have been using EmbedReviews (and from recently EmbedFeed, too) to achieve a higher level of organic traffic, social media growth, and boost brand awareness about their extraordinary service.
About Kidmoto
Kidmoto is a mobile app for families with young children who need high-quality travel transportation services in 6 different cities or 13 destinations in New York City.
The app tackles the problem of parents seeking safe and secure transportation for their kids. Having in mind that young children deserve the best when traveling to and from the airports, Kidmoto offers a safe alternative: pre-harnessed and pre-installed car seats for child passengers.
The Kidmoto app connects parents to a network of professionally-trained drivers that provide secured child car seats for safe airport car transportation. Car services and taxis do not provide installed child car seats. Airport passengers are faced with the reality of just "jumping into a cab" with unrestrained children when traveling to or from the airports. Kidmoto is the solution to this problem.
Their mission is to show the world that child seat safety matters. They use the EmbedReviews platform to spread the word to new audiences and attract potential clients.
Check out Kidmoto services here.
---
The Awareness
"Customer reviews certainly influence our conversion rates, customers trust us more, and they purchase our services."
Q: Where do customers mostly leave reviews for your business?
Mostly, they leave their reviews on Trust Pilot. We even had a dedicated person on it and received around 194 Trust Pilot reviews. We also have plenty of reviews on Trip Advisor (around 64 reviews), and testimonials from Facebook, Google, Yelp.
Q: What is the biggest benefit to showcase customers' reviews on your website?
It's very beneficial because it's an undeniable social proof of someone else's experience with Kidmoto. Plus it's directly in front of the person and it catches their attention fast.
Q: What is your biggest challenge when it comes to managing your online reviews?
The biggest challenge is to manage them and craft great review responses. A big challenge for obtaining more reviews is building the customer relationship, the internal systems, email marketing, text message marketing, and the reviews will come.
Q: How do you handle negative reviews?
We pray first, and then our customer success manager Seth responds to that person via email in order to settle the issue.
---
The Solution
"EmbedReviews helped us see an increase in the overall time spent on the website by visitors."
Q: How easy is it to use EmbedReviews for showing social proof?
It was very easy to have our developer add it. Sometimes, we were having an issue with the slow page loading speed, but overall we managed to solve this. Plus, we saw an increase in the overall time spent on the website by visitors.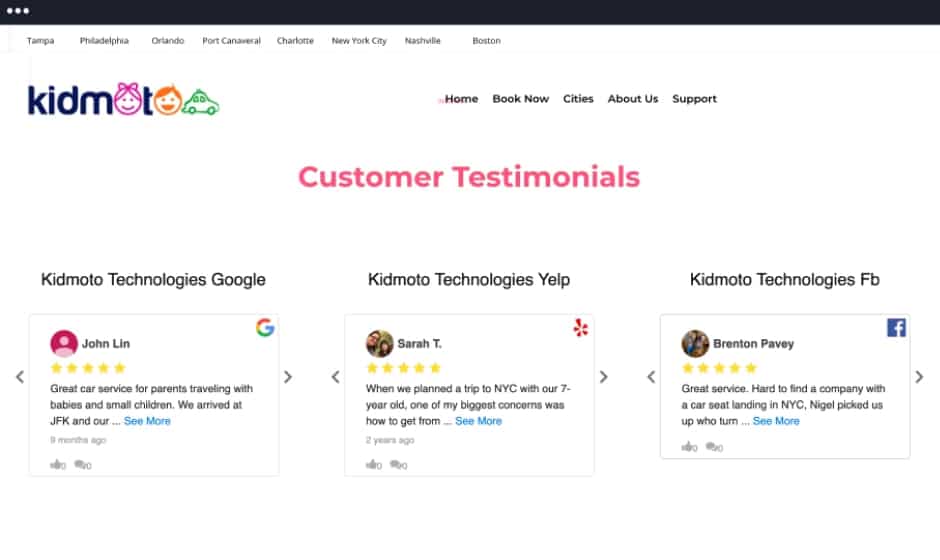 Q: How have you benefited from using EmbedReviews?
I have, but I am not telling you how before you raise the price on me. ?
Q: What have you learned from working with us?
I have learned about Macedonia.
Q: What would you say to other businesses facing the same challenges like you?
You do not need to have a perfect website but you need to show visitors social proof of your product and service. At the end of the day, even myself, I still look for reviews to purchase goods and services here in Pizza Queens, New York City, USA.
---
"You do not need to have a perfect website, but you need to show visitors social proof of your product and service, and that's what EmbedReviews widget does best! It's hard to keep visitors on your website so you have to give them something interactive and show them familiarity. Showing visitors reviews with familiar logos from Google, Facebook, & Yelp catches people's eyes subliminally."
More related stories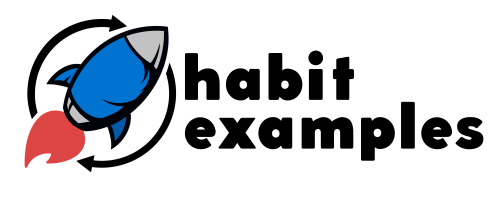 Habit Examples is a weekly newsletter where I help go-getters build better habits with sciencey tips and inspiring stories. All readable in 5 mins every Tuesday, 100% free. Goals and Objectives Currently working toward hitting 10,000 active subscribers so I can monetize the newsletter with paid sponsorships. Biggest Challenges Getting more people to subscribe to…

Wholesale Cabinets is one of the leading online cabinet stores in the country, providing customers across the USA with affordable, high-quality cabinets for more than 11 years. We create free kitchen designs for professionals and homeowners alike and offer them a personalized experience from inspiration to installation, with long-lasting RTA cabinets and pre-assembled cabinets, all…

About BDO and their culture BDO Macedonia is a member firm of BDO Global, the fifth largest worldwide auditing and consulting network. The main services they offer are the following: Audit services Outsourced accounting and bookkeeping Compliance & Reporting Payroll, HR, and global mobility Financial Reporting Business planning & advisory BDO's clients have always been…