Loved by 250,000+ big and small brands. World-famous and local

Aggregate


Collect UGC and reviews more easily than you ever imagined.

EmbedSocial seamlessly integrates with major social media platforms and review sites, enabling you to effortlessly gather posts, photos, videos, and reviews. With our automatic collection system and real-time notifications, you're always in the loop.

Harness the power of social proof with the #1 UGC platform, a one-stop solution for collecting user-generated content (UGC) and reviews.

Start free trial >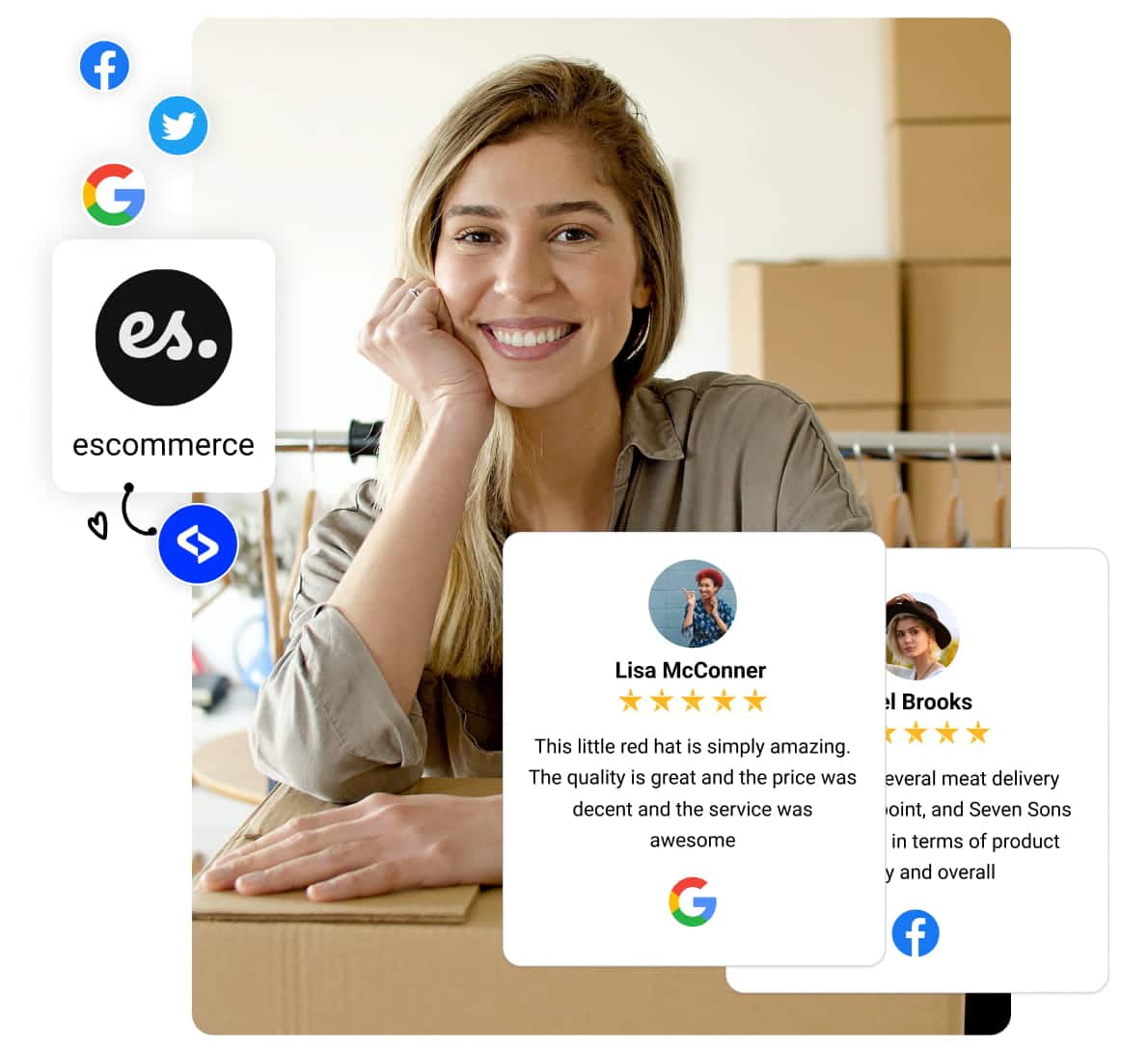 Analyze & Manage


Dashboard for all your social media mentions & customer feedback.

Leverage a unified tool to manage user-generated content and reviews from diverse sources, including Google locations and Facebook pages. Utilize AI technology for timely and consistent responses to reviews. Additionally, gain insights into your website traffic and conversions with built-in analytics.

✓ Reply to multi-location sources

✓ Advanced reviews and media analytics

✓ AI-powered reply responses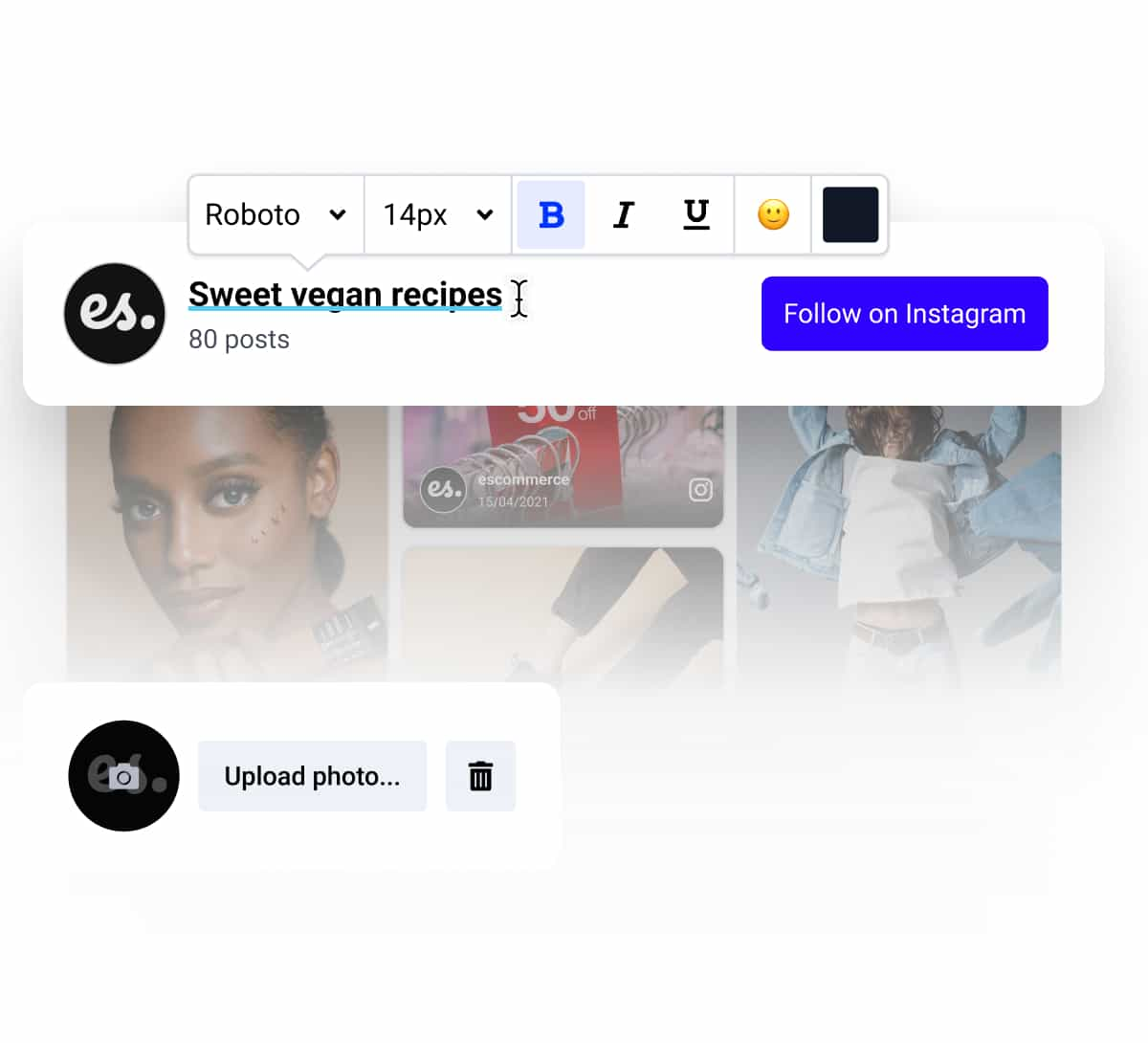 Display


Customize and embed interactive customer-centric widgets.

Pre-built templates for your reviews, stories, forms, or feed widgets. Whether it's a rave review from Google or a captivating user-generated video from Instagram, our platform allows you to seamlessly integrate this content into your website or social media pages.

Search the 100+ UGC templates library and find the widget template that best fits your website design.

Browse below ↘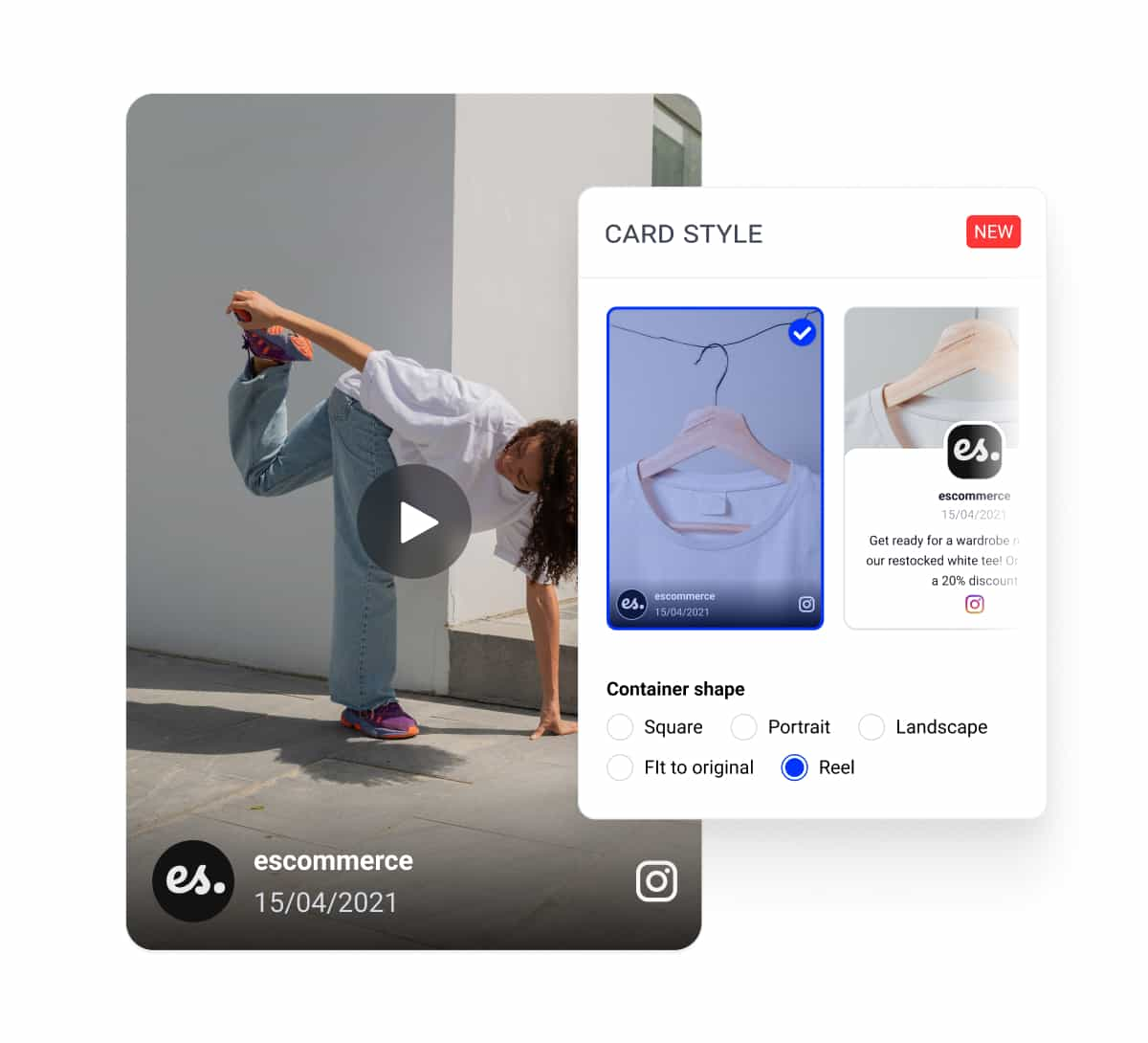 Browse the biggest UGC widgets library
40+ templates and new ones coming up every month.
AI Reviews Tools


Get more reviews, show review summary, and respond 10x faster with AI.

Discover EmbedSocial's AI-Powered Reviews Management Tools – a user-friendly and efficient way to handle your customer reviews online. Our new AI toolset allows you to respond to reviews effortlessly with AI-generated replies, enabling users to write reviews quickly and efficiently. Moreover, our AI-driven CSS generator assists in displaying those reviews in beautifully crafted widgets tailored to your unique brand aesthetic.

See a demo >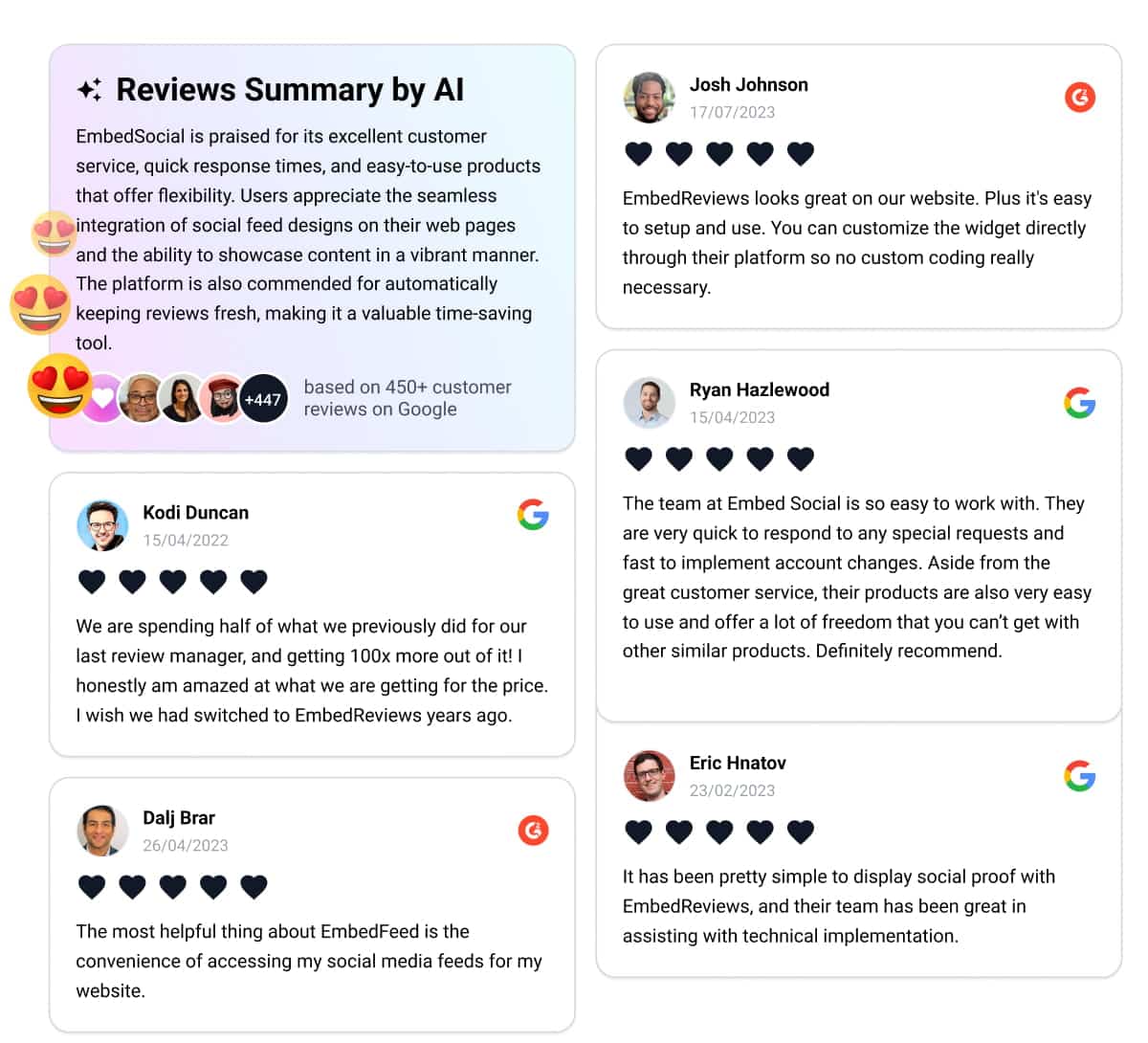 Social commerce


Sell more with social shops on your website.

This feature allows you to tag your product posts with direct checkout links, bridging the gap between browsing and buying. By integrating your social media feeds onto your website, customers can enjoy a streamlined shopping experience, moving from product discovery to purchase without ever leaving your site. See your social posts turn into direct sales and witness a significant increase in revenue.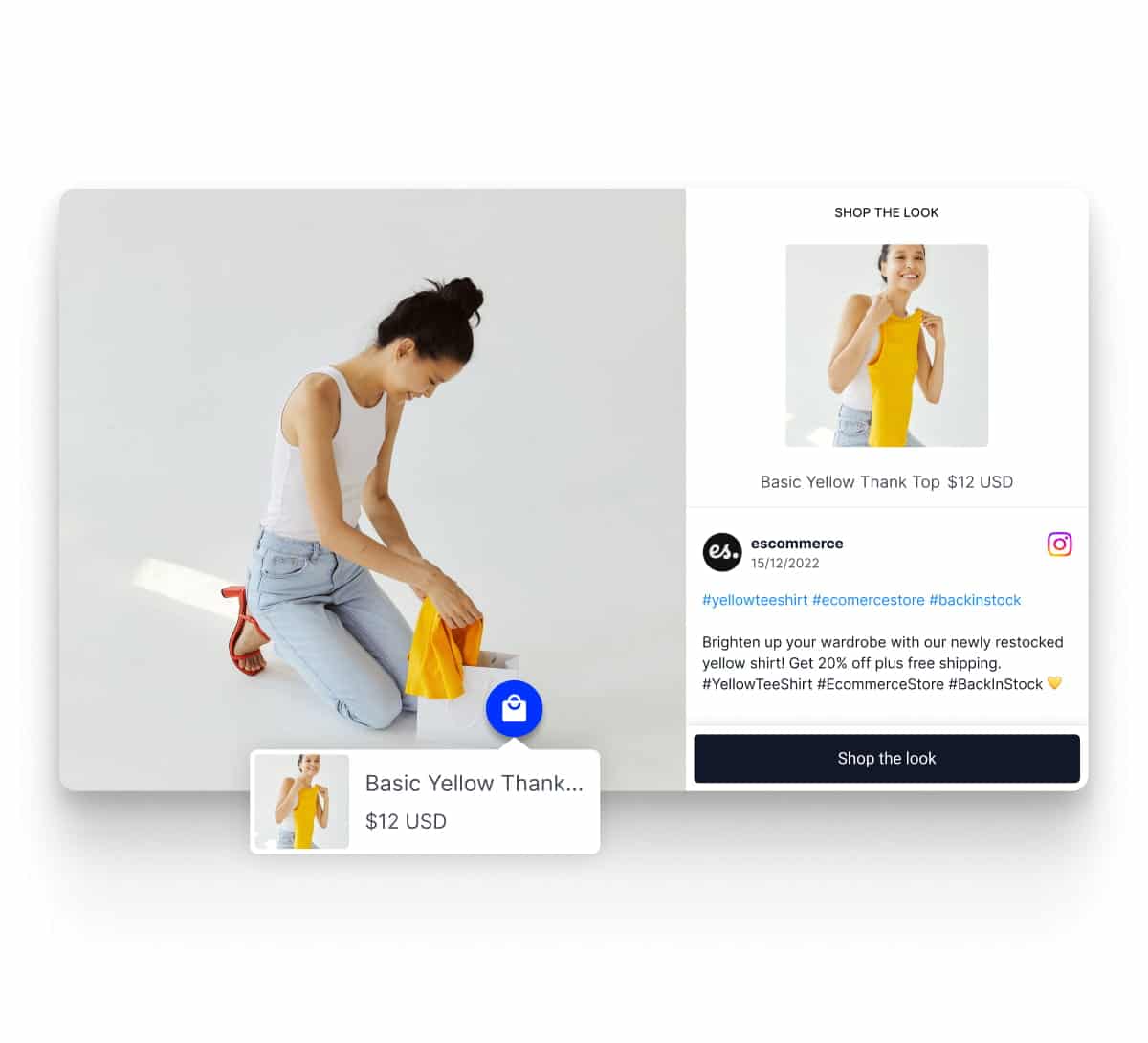 Everything you can do with EmbedSocial
Explore EmbedSocial's use cases and grow with customer feedback, online reviews, and user-generated content.
Turn UGC into your new sales channel
Start free trial
$
29
.00
month
---
Pick a product or all products plan:
✓ Showcase Google reviews
✓ Embed Instagram stories
✓ Generate Facebook reviews
✓ Display TikTok videos
✓ Embed Instagram feed
✓ Create link in bio page
All Pro features included. 7-day free trial.
or pick All products plan >
Offical API integrations
Fast-loading widgets
Cancel anytime
Dedicated support team
What our users are saying:

TrovaTrip increased booking conversion rates by 12% with customer testimonials in just 4 weeks
Nick Poggi
TrovaTrip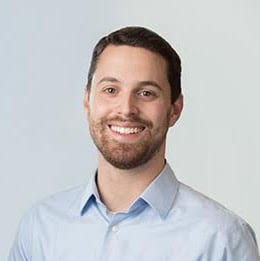 The team at Embed Social is so easy to work with. They are very quick to respond to any special requests and fast to implement account changes. Aside from the great customer service, their products are also very easy to use and offer a lot of freedom that you can't get with other similar products. Definitely recommend.
Ryan Hazlewood
Developer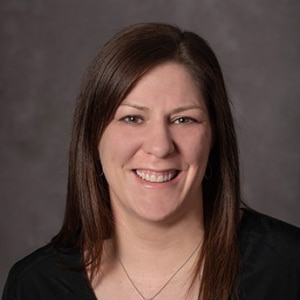 EmbedSocial allows us to showcase social media content on our web pages in a way that's both functional and vibrant. Their library of social feed designs integrates seamlessly with our existing components and is easy to use for page editors of all skill levels.
Zanna Ollove
Boston College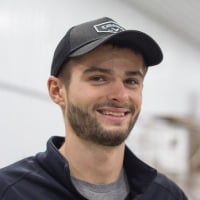 The experience with EmbedSocial has been amazing. We're always looking for ways to leverage our time, so finding a product to keep our reviews fresh automatically was a no-brainer.
Brooks Hitzfield
Seven Sons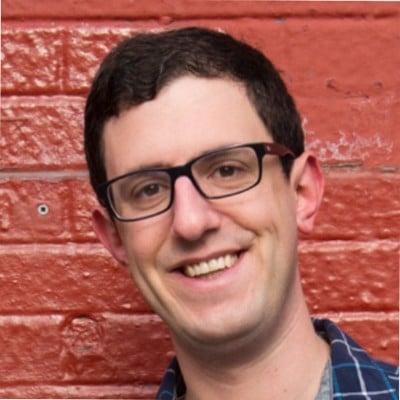 It has been pretty simple to display social proof with EmbedReviews, and their team has been great in assisting with technical implementation.
Eric Hnatov
Industrious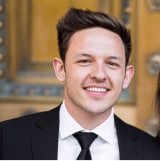 We are spending half of what we previously did for our last review manager, and getting 100x more out of it! I honestly am amazed at what we are getting for the price. I wish we had switched to EmbedReviews years ago.
Kodi Duncan
3 Key Elements
EmbedSocial is helping brands grow with UGC

We had a unique opportunity to ask Oliver Dinesen from Små Film Production about their experience with EmbedSocial and why they decided to embed social media feeds and social proof on their website. The Awareness Why do you use a social media aggregator? We use the social media aggregator to display our content, which we…

SOS Children's Village is an organization that provides care to children without parents and parental care. They use EmbedForms to gain participants for upcoming events. Biggest Challenges Trying to reach as many people as possible and gather as much info as possible. The Awareness & Solution We had the privilege to talk with Goran Velkovski…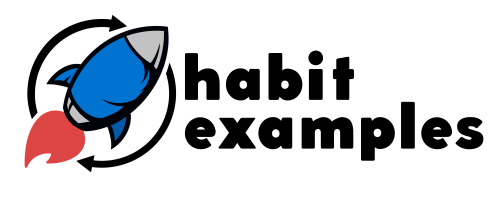 Habit Examples is a weekly newsletter where I help go-getters build better habits with sciencey tips and inspiring stories. All readable in 5 mins every Tuesday, 100% free. Goals and Objectives Currently working toward hitting 10,000 active subscribers so I can monetize the newsletter with paid sponsorships. Biggest Challenges Getting more people to subscribe to…