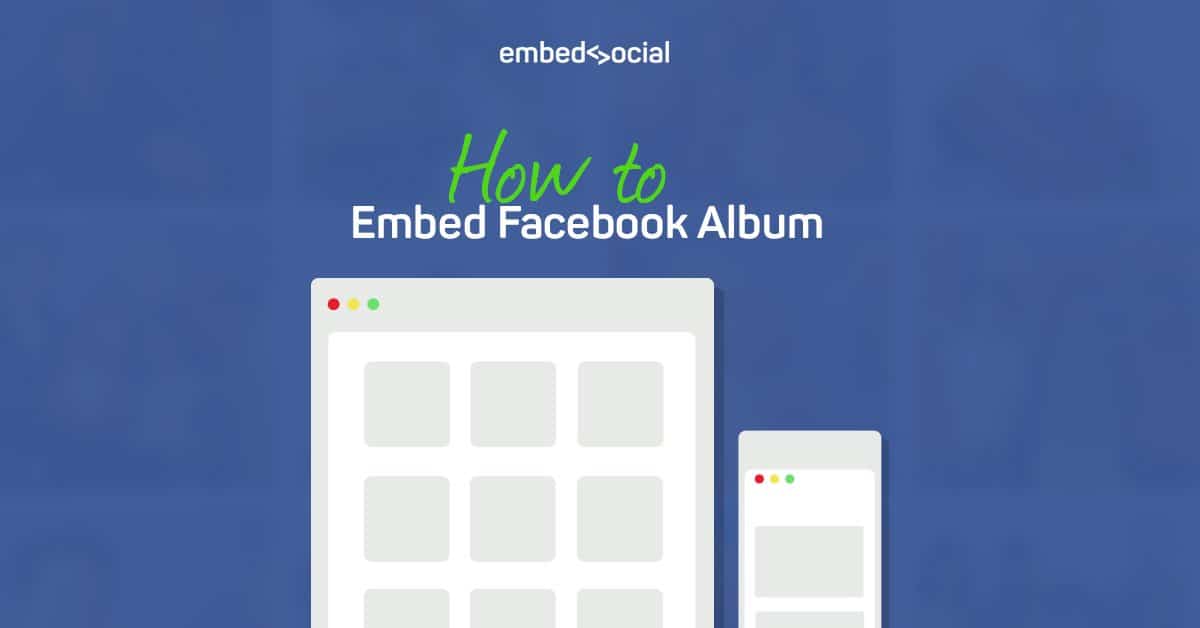 This plugin helps you embed an entire Facebook album
Visual content is very important these days, especially Facebook albums. Statistics show that when people hear information, they're likely to remember only 10% of that information three days later. However, if a relevant image is paired with that same information, people retained 65% of the information three days later. Also, content with relevant images gets 94% more views than content without relevant images. (Source)
So now you know for sure that you have to back up your posts with great visual content. The rise of the social networks, the high-resolution mobile phones, and the easiness to capture photos has increased the popularity of the photo as a medium in sharing information. That said, the same applies to community managers, bloggers, and small business owners.
You are probably familiar with this everyday activity:
Constantly uploading photos to your Facebook page and then having to spend some more time uploading the same ones to your website gallery. Тime-consuming and boring at the same time, right?!
Don't worry, there is a solution.
What if I tell you that we've built a plugin that allows you to easily create a gallery from a Facebook album and embed it on your website? Yes, our free Facebook album plugin is made for that purpose, to save you time and nerves.
So, how to embed a Facebook album in your website with the Facebook album plugin?
It's very simple, let me guide you through it.
First, navigate to the official Facebook album plugin page and follow the checklist bellow:
Checklist to embed a Facebook photo album
Step 1: Paste the album link in the input field;
Step 2: Click "Generate album code";
Step 3: Copy the code that shows up;
Step 4: Paste the code in your website body section – in a position where you want the album to appear.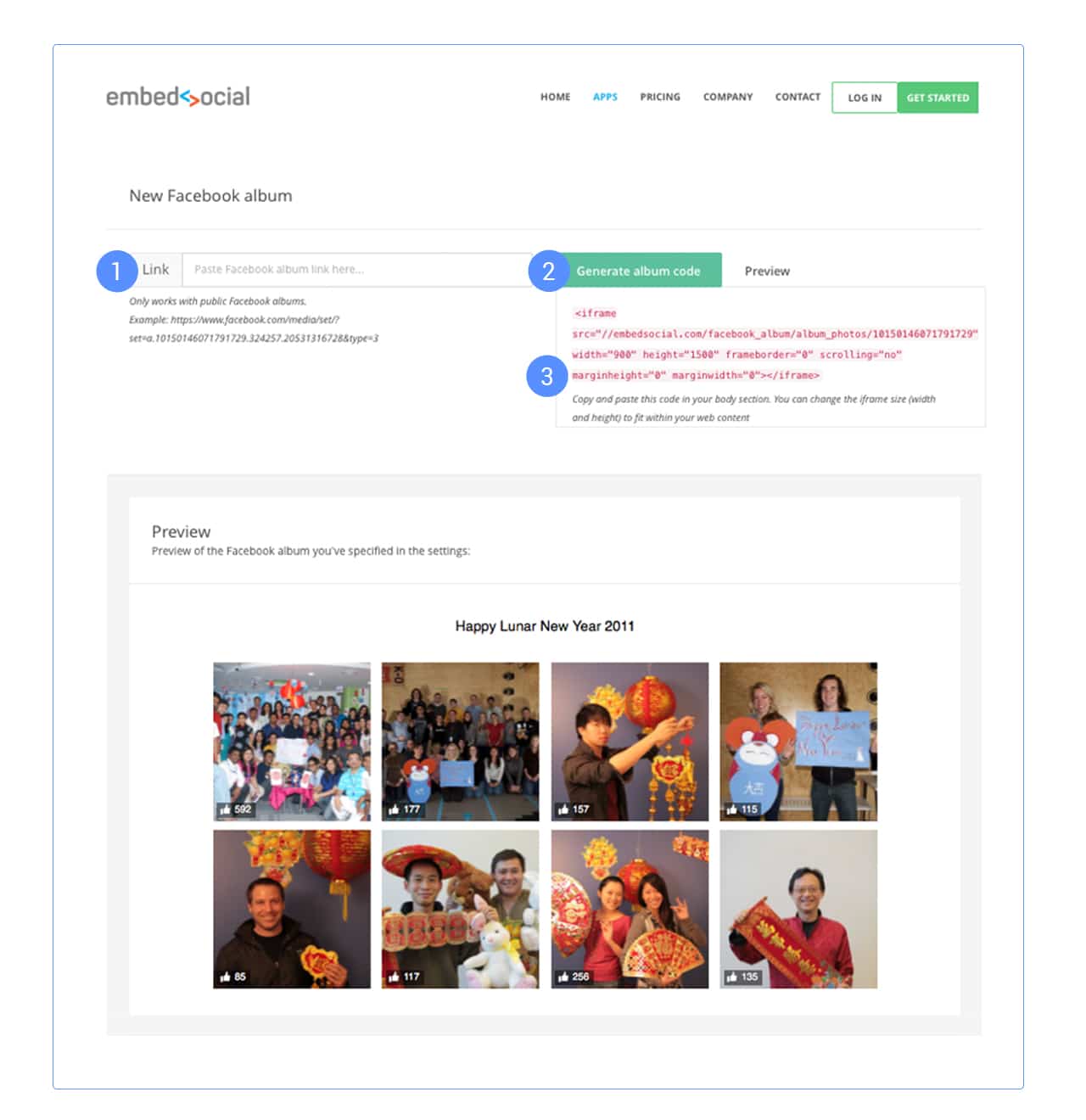 Voilà, that's it! It really can be done in just these four steps. You don't have to waste any more of your valuable time waiting for the photos to upload. You can even click preview to see how the album will actually look.
Let me tell you just a little bit more about how visual content is more valuable than ever.
Results show that visual content is more than 40X more likely to get shared on social media than other types of content. Also, eye-tracking studies show Internet readers pay close attention to information-carrying images. In fact, when the images are relevant, readers spend more time looking at the images than they do reading text on the page. So adding pictures is a must!
Since I'm talking about the importance of visual content, I can't finish this post without showing you how our plugin helped our users enhance their web's content.
Here's how some of our users put the Facebook album plugin to good use:
Facebook gallery album use cases
BarkPost shares Facebook albums in their blog posts
Our plugin helps them share the same photos in their blog posts and enhance them with great visual content in just seconds. No needs to crop or upload photos.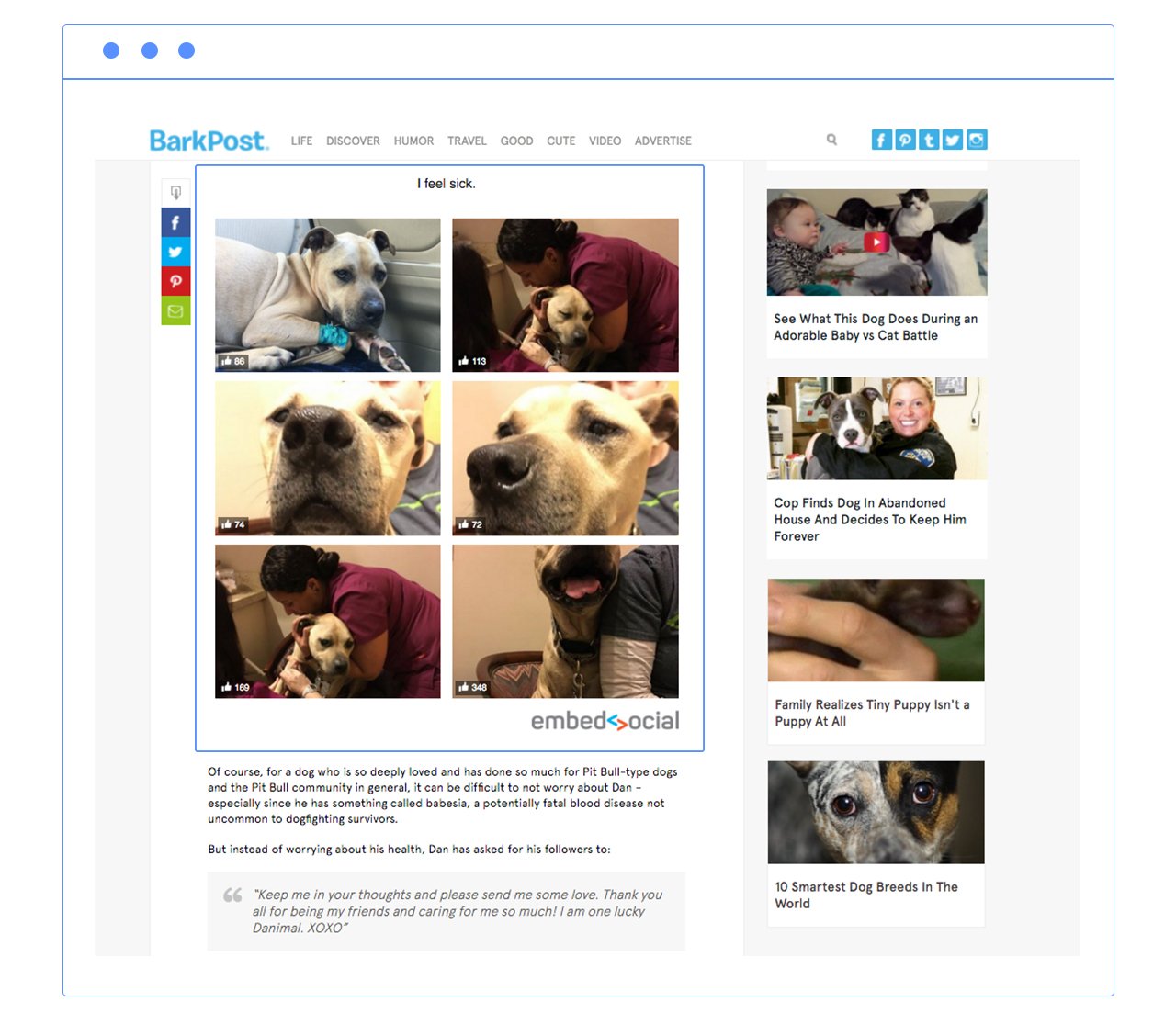 GPX racing displays Facebook gallery on the homepage
This is a very common example for companies websites to use a simple plugin that showcases the company's products. In this case, the web developers do not need to update the album on the website once a new photo is uploaded in the Facebook page album. The plugin automatically showcases the new photos in the website gallery.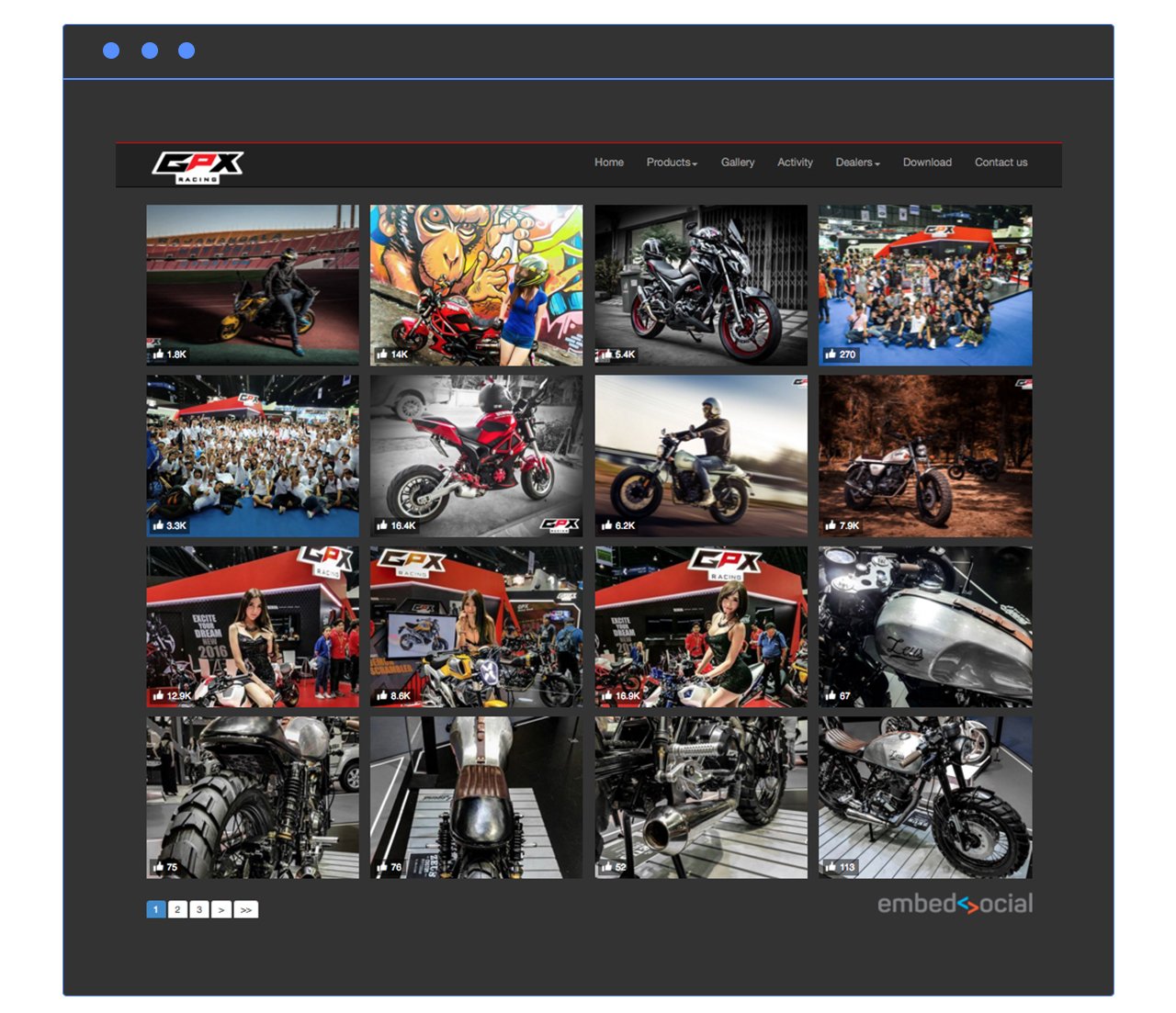 Next steps: more features coming soon
Additionally, our team is building a new paid version for the Facebook album plugin that will contain the following features:
No EmbedSocial branding;
Unlimited albums;
Title off/on switch;
Option to remove images;
Ordering by date;
and more…
If you want to be among the first that will get the information once the paid version is live, feel free to subscribe below:
Update:  The EmbedAlbum PRO is live and free at your disposal.  Sign up for a free trial so you can try all new features of the Pro version.
If you need any help or additional information feel free to contact us.