Google Reviews Widget for Shopify
The easiest way to generate, manage, and display your Google reviews on Shopify.
Screenshots
About our Shopify Google Reviews widget
The easiest way to collect and show Google Reviews on your Shopify store on autopilot.
EmbedReviews helps you collect customer testimonials from your Google My Business profile on Google Maps and show a Google reviews widget on your Shopify store. Provide a superb experience for your visitors on your homepage or product pages, show them that they can trust your store, and increase sales with our all-in-one review management tool.
The EmbedSocial Shopify plugin offers a seamless integration experience, allowing Shopify store owners to tap into the vast pool of Google reviews without any heavy lifting.
Benefits of Google reviews for Shopify stores
For e-commerce platforms like Shopify, customer reviews serve as a backbone to the decision-making process of potential buyers. Among the myriad of review platforms, Google reviews hold significant weight due to their authenticity and widespread recognition. Let's delve into the specific benefits that Google customer reviews bring to Shopify stores:
Enhanced Trust and Credibility
Improved SEO and Visibility
Customer Insights and Feedback:
Higher Conversion Rates:
Social Proof and Community Building:
Free Marketing and Branding:
Google Reviews Widget Features for Shopify Stores
For Shopify store owners, this involves not just collecting reviews but also displaying them effectively and attractively. The features offered by the integration are meticulously designed to ensure that the reviews not only look good but also resonate with potential buyers.
Let's delve into the key functionalities that make this possible:
Google Location Testimonials Integration -This feature allows Shopify store owners to seamlessly pull reviews from their Google location. The integration showcases these reviews in sleek widgets that are compatible with any Shopify theme, making the incorporation of real customer feedback a breeze.
Customization, Moderation, and CSS Control – Not only can they curate which reviews to display through moderation options, but they also have direct access to a CSS editor. This ensures the widget matches the store's aesthetics perfectly and provides a consistent user experience.
Multi-source Review Integration – Beyond Google, this feature offers flexibility in sourcing reviews. Store owners can manually input customer testimonials, import reviews from third-party platforms, or even create a mixed feed that amalgamates reviews from various sources. This comprehensive approach ensures a rich pool of feedback for display.
Review Badges and Interaction Buttons – With this feature, store owners can use Review Badges as a testament to their service quality or product excellence. Additionally, they can incorporate 'Leave a Review' buttons, making it easy for satisfied customers to share their experiences. These badges and buttons can be strategically placed on any page to engage visitors.
Email Review Reminders – To bolster the number of reviews, the platform provides an option to send out email reminders to customers. This gentle nudge encourages them to leave feedback, ensuring a continuous flow of fresh testimonials that can be showcased.
How to embed Google reviews widget in Shopify?
Here are the steps on how to embed the Google reviews app in Shopify:
(video)
Showing your customer testimonials on your Shopify store can be done in a few clicks. Display reviews from happy customers on your homepage, product pages, or a combination of both. The choice is yours.
To get started, follow the steps below.
Steps to add Google reviews to Shopify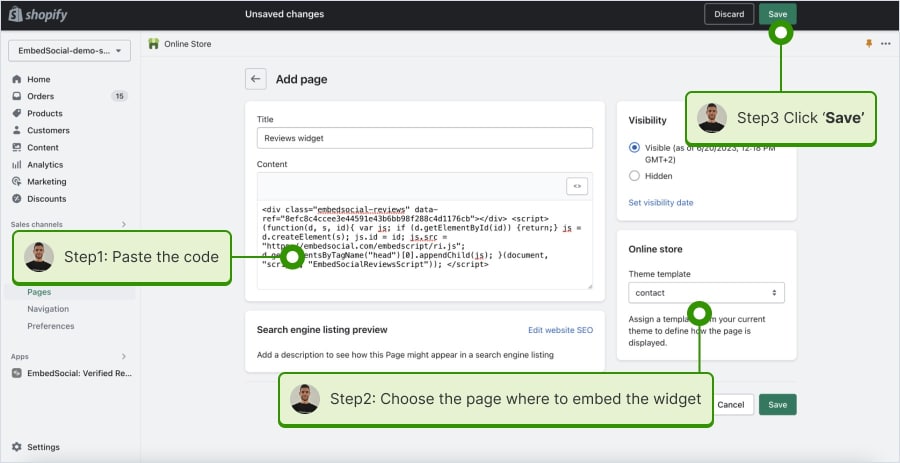 Start a free trial for EmbedReviews and connect Google account
Try the variety of layouts and customization options to craft the widget
Copy the provided code located in the top right corner
Log in to your Shopify account, choose 'Online Stores' and click 'Pages'
Click 'Add Page' and in the editor, click the 'Show Html' icon
Paste the generated code from your EmbedReviews dashboard.
---
Looking for a product reviews app for Shopify?

Install Verified Reviews, a full-featured Shopify app for collecting and displaying product reviews on Shopify stores.
Frequently asked questions about Google reviews
Have a specific question about the Google review widget?
Click the bottom right chat icon and talk with us.
To effectively display your
Google reviews
the best way is to utilize Google-approved widgets like EmbedReviews or plugins to embed Google reviews directly on your website. This not only showcases positive customer feedback but also enhances your website's SEO by displaying fresh, user-generated content.
To get started with EmbedReviews, start a free trial and follow the guide on
how to embed Google reviews
on your website.
If you already have other reviews widget on your website from EmbedSocial, like Facebook or Yelp, then it's very easy to include Google reviews in your widget.
Just go to
Widgets
> Open your reviews widget > Click on the Sources tab > and click Add source.
In the popup, choose Google My Business as your new source and follow the steps to connect your Google account to the system.
Once you are done, you will be able to pick your Google location in the Sources section and include Google business reviews in your existing widget. 
To embed a custom Google reviews widget on your website, you have a wide range of options. With the editor in EmbedSocial, you are able to choose colors, fonts, options to choose widget layout, add Custom CSS, and even choose to display a 'Write a review' button in the header and collect Google reviews with a direct link to your Google business page.
To get started with a unique Google reviews widget, check the
widgets library.
Currently we don't have the Google review widgets in the Free plan for automatic updates. But you can use the free plan to upload your Google reviews and create a free Google review widget manually.
Get free reviews widget >
Yes, you can use EmbedSocial to respond to Google business reviews directly from one console. If you manage multiple Google My Business accounts, you will not need to log in to different location pages in order to write the review. You can respond to all these reviews from one place, thus saving tons of time.
And as a bonus, you can use the
AI-powered responder
to reply with the help of artificial intelligence and save extra time.
Yes. The EmbedSocial platform provides a few options to manage and filter the Google business reviews generated in the widget.

You can use the Moderation tab, where you can hand-pick which reviews to show on your website or use the filter by keywords to show only reviews containing certain words in your Google reviews widget.
Small and medium-sized businesses stand to benefit enormously from Google Reviews.

These reviews serve as authentic customer testimonials, acting as a beacon of trust and credibility for potential clients. For many consumers, choosing a local business often hinges on the feedback of previous customers.

By embedding Google reviews widget, you can streamline the entire process and always sync your website with the reviews posted on your Google My Business account.
Yes, the widget with Google reviews will stop showing on your website but you will be able to export all your reviews in a CSV format.
Google Reviews are generally considered trustworthy as they are created by real users who have interacted with the business.

However, like any online review system, they are not immune to manipulation or fake reviews.

It's always a good idea to read multiple reviews and look for consistent themes in the feedback.
Yes, when you display google reviews on your website, the EmbedSocial platform will provide you also with Google review-rich snippets. These snippets actually appear with aggregated ratings and yellow stars as part of your page search results. This can help people more people see your result and impact a higher click-through rate.
Embed Google reviews on any web platform in seconds
Collect & embed social media reviews today
Start your EmbedReviews free trial today.
Official API integrations
Reviews widgets
Cancel anytime
Money back
What our users are saying:

TrovaTrip increased booking conversion rates by 12% with customer testimonials in just 4 weeks
Nick Poggi
TrovaTrip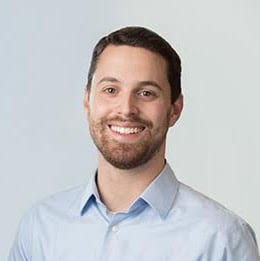 The team at Embed Social is so easy to work with. They are very quick to respond to any special requests and fast to implement account changes. Aside from the great customer service, their products are also very easy to use and offer a lot of freedom that you can't get with other similar products. Definitely recommend.
Ryan Hazlewood
Developer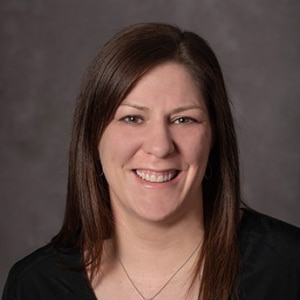 EmbedSocial allows us to showcase social media content on our web pages in a way that's both functional and vibrant. Their library of social feed designs integrates seamlessly with our existing components and is easy to use for page editors of all skill levels.
Zanna Ollove
Boston College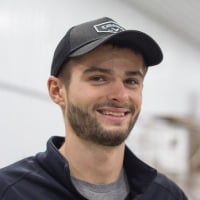 The experience with EmbedSocial has been amazing. We're always looking for ways to leverage our time, so finding a product to keep our reviews fresh automatically was a no-brainer.
Brooks Hitzfield
Seven Sons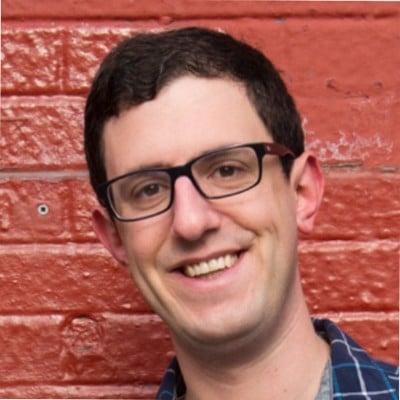 It has been pretty simple to display social proof with EmbedReviews, and their team has been great in assisting with technical implementation.
Eric Hnatov
Industrios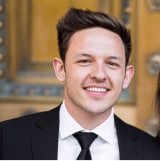 We are spending half of what we previously did for our last review manager, and getting 100x more out of it! I honestly am amazed at what we are getting for the price. I wish we had switched to EmbedReviews years ago.
Kodi Duncan
3 Key Elements
Browse Google reviews widgets