Team trust.
It's a vital component of effective performance.
We went on a trip to the lovely town of Negotino to improve our group skills enhancing bonding, trust, and performance.
The 3rd EmbedSocial Open conference helped us see the bigger picture of the company. Also, it was perfect timing to welcome the new team members (me) and share success stories that made us more connected than ever.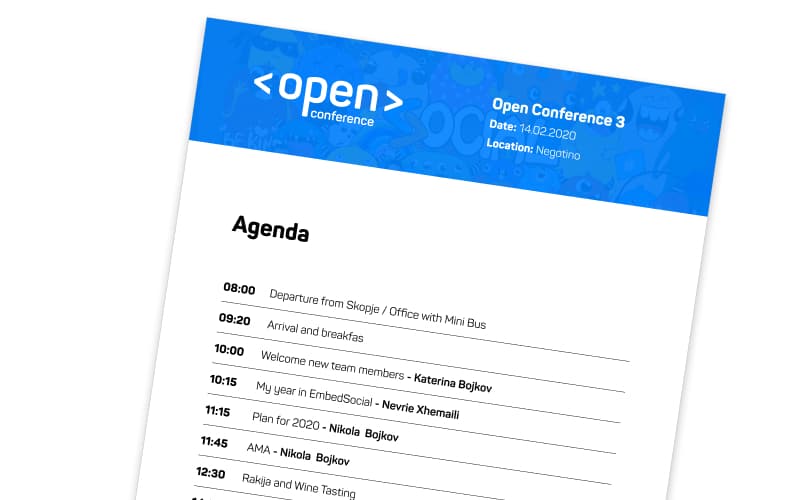 Nevrie broke the ice. She made us laugh through tears.
Our humble and hardworking Customer Success Manager shined bright like a diamond talking about her one year in EmbedSocial.
She admitted that she hates presentations, but she got out of her comfort zone to summarize how she has grown as a professional, but also as a person in the past 13 months.
At first, Nevrie didn't believe she was fit for the role of CSM. She fell in love with the description of the position she saw on Facebook and this is why she applied.
So, it came as a sweet shock to her when she was selected for the job.
One year later, look at her – she makes it a real pleasure to be in the shoes of a Customer Success Manager.
Before the presentation, she conducted a survey to understand what her co-workers think of here, and here is the summary: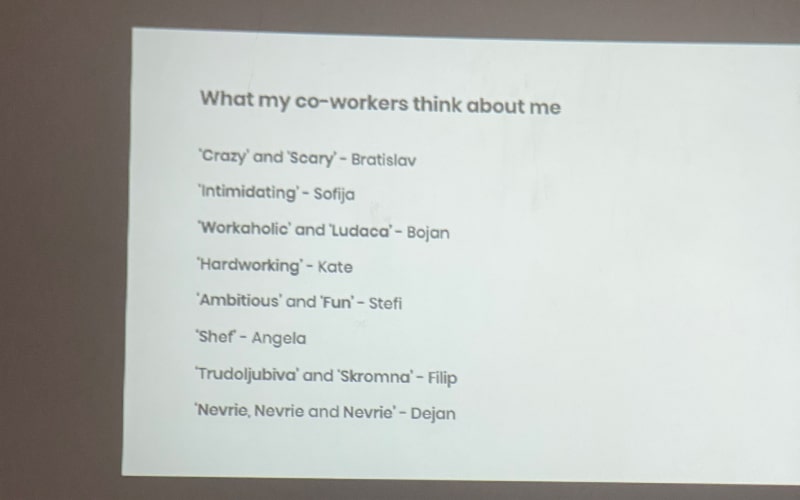 Nevrie admitted that it was Kate's phrase "Snajdi se" ("figure it out by yourself)" the reason she is on this level of professional growth today.
"I never knew that so much growth could happen to one person and only in less than a year, it's crazy. The reason for this is that I am in an environment where I come to work motivated every day, and until now, there haven't been any days where I just didn't feel like it. Never take days off. It's too exciting to be here. I went from "I'm not so sure of myself, I can't do that I can do this" to "Bring it on and try me". If that's not growth, then I don't know what is"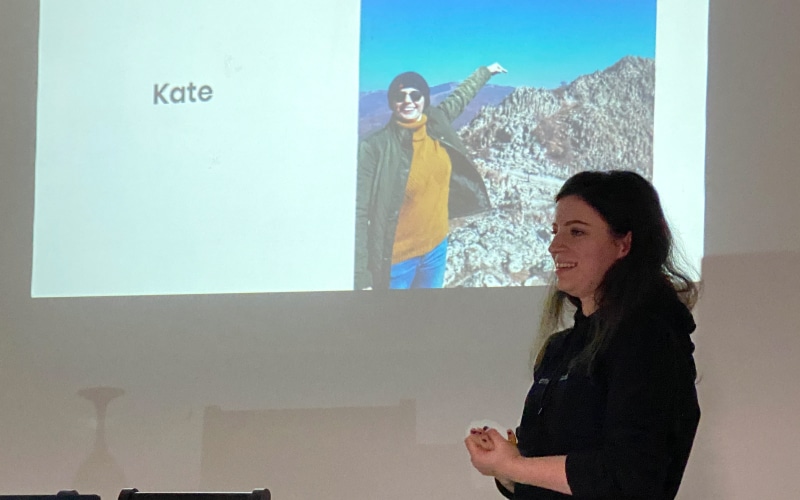 Through the whole time as a CSM, this is the quote that remained her guide:
"Probably only 1 percent of customers or clients ever bother to interact with Customer Success. So when they do, that's your time to shine!"
After Nevrie made our day, Nikola used our good mood to reflect on 2019 and present the plan for 2020.
"It was a challenging year, but it was the most productive year from the establishment of EmbedSocial. We improved our product and had a tone of integration. Also, we doubled our team from 8 to 20 people", said Nikola.
When it comes to the new team members, there is a thought from Nikola that kept on rolling in my mind throughout the weekend.
He said:
"Get new people and throw them in the ocean. If they learn to swim – good. If they don't – still good".

Nikola Bojkov, CEO of EmbedSocial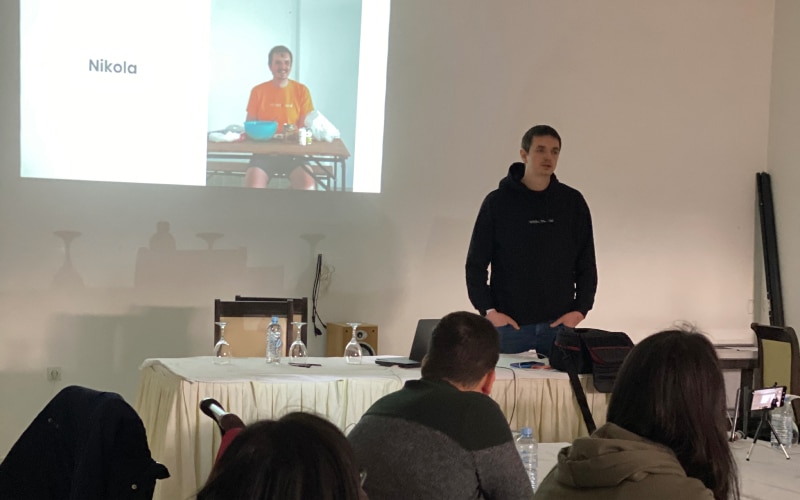 He had a good point.
"If u want to learn and grow EmbedSocial is the place to be", he added.
We could just agree with him.
"We expect 2020 to be the year of EmbedSocial. We have the right pieces in place to have a big product", he encouraged us.
To achieve this, we identified a lot of challenges that we had to overcome in order to be prepared to "rock and roll 2020".
Our favorite part of the open conference was AMA (Ask-me-anything), where we had the pleasure to ask Nikola and Nevrie everything that came into our mind (connected to work, of course).
I must admit, some of the answers enlightened us.
The trip was not over after the conference.
Quite the opposite.
We enjoyed the fresh air (that we don't have in Skopje) to visit the Wine festival in Negotino.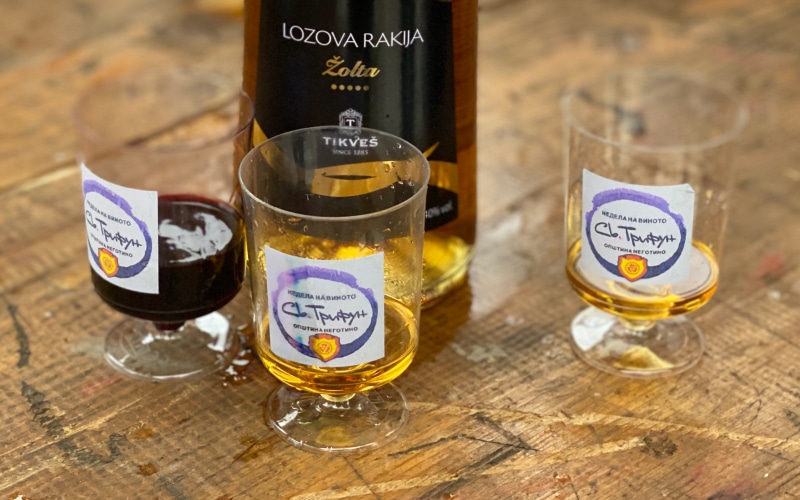 Ivana, our Product Manager was an extraordinary host.
It was raining the whole day, but wine tasting and live music helped us ignore the bad weather.
As they say "In vino veritas". We enjoyed this relaxed time to try wine from local wineries, get to know each other better and improve the team spirit.
I believe that when we go back to the office, we will be more synchronized as a team working towards the same goal.
Team Building goal – achieved!
To sum up, from all of our work in team building, we have chosen trust as the number one quality and the key to excellent teamwork and work performance.
Because in the end, it is all about trust.
We help our customers build trust with their customers.
Then, it all comes down to going above and beyond to justify that trust.
But if it all starts from team trust as the glue that holds us together.
All the rest is achievable.