YouTube is the biggest video-sharing platform in the world, with billions of video uploads and views every day.
YouTube Shorts stand out from the ocean of videos and skyrocket the visits day-to-day. YouTube launched YouTube Shorts on March 18th, 2021, as a part of their strategy to compete with TikTok and Instagram Reels, which focus on short-content production too.
Since then, YouTube Shorts are spread in 27 countries in the world, getting 6,5 billion views daily according to Earth Web statistics.
This blog post is a hands-on guide for all creators, influencers, and business owners who want to start with creating YouTube shorts videos and Shorts and increase their online growth.
What are YouTube Shorts?
Also, there are different creation tools you can use on your YouTube account. Tools for editing the existing videos, choosing and managing music from popular labels, adjusting the speed of the video, adding text and animation, and many more.
As for the other videos people watch, users can also like, share, comment, and dislike your YouTube short videos. The content you upload as YouTube Shorts will remain on your channel permanently, which is not the case for Instagram Stories and Snapchat.
Also, the short videos will not disappear and take you to another video when it ends. Users in the YouTube community can watch it as many times as they want. They can skip or back some seconds and start another video from your or other YouTube creators channel.
YouTube Shorts benefits for creators
Looking at other platforms, other social media platforms and other platforms where short-form content is available, the main question is why businesses, micro-influencers, and ugc creators should implement YouTube Shorts in their longer video content strategy?
Well, there are different features for creating content and viewers watching content, that YouTube provides to users. That being said, here is why they are important for the video content strategy:
Bigger audience reach
YouTube is the second largest search engine after Google. It means, people use it to find relevant video solutions for their problems, learn something, get answers and have fun. Because of that, reaching a wider audience and targeting them is easier if you are creating YouTube Shorts in a specific niche and topic.
For example, you can create short videos trending topics related to your product, one-minute tutorials, or shoot short step-by-step guides to make your potential customers curious till the end of the video.
Also, simply by using a YouTube widget, you can embed your YouTube channel on your website and make your videos available to the broader audience that visits your website.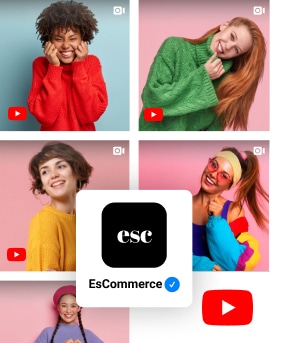 Embed your YouTube videos automatically!
Try EmbedFeed, generate Facebook, Instagram, TikTok, or YouTube videos, and display them on your website with just a few clicks.
All PRO features | Cancel any time.
YouTube Shorts are for everyone
You can create short videos to target your potential customers and build a subscribers list no matter if you are an influencer, video creator, or business owner in a specific industry.
YouTube has a young audience , but different types of users come here with different intentions. It's more likely that YouTube Shorts about your brand, product, or industry solution will reach professionals you can start a collaboration with instead of other social media platforms.
No equipment is needed for a short-form video
Yes, literally, you don't need an influencer media kit or a professional video equipment and software tools to shoot and edit your YouTube Shorts. You don't even need a computer or a laptop.
To create short videos for your channel and bring useful short-form video content in front of your audience, you need just a smartphone and its multi-segment camera.
Easily accessible content
You have probably noticed that popular Instagram Reels and TikTok videos disappear from the front once their views decrease after a certain time.
This is not the case when it comes to YouTube Shorts because the algorithm will recommend them to the interested users in different ways forever.
This scenario is the same for your existing YouTube videos and will subscribe to your channel subscribers too.
Also, the YouTube Shorts are listed together with your other long and short form content and full-form content (if you only upload youtube shorts with your long form content full-form videos).
How to create Shorts with the YouTube app?
To start the process of creating your YouTube Shorts, make sure you have the app Youtube installed on your smartphone. the YouTube mobile app always comes as a default app from Google, together with other apps on your smartphone.
In case you need to install it additionally, go to Google Play Store (if you are an Android user) or Apple Store (if you are an iPhone user), search for "YouTube," and click install.
Create your first short video starting from the YouTube homepage
Step 1
Open the YouTube app and tap the "+" icon at the bottom of your screen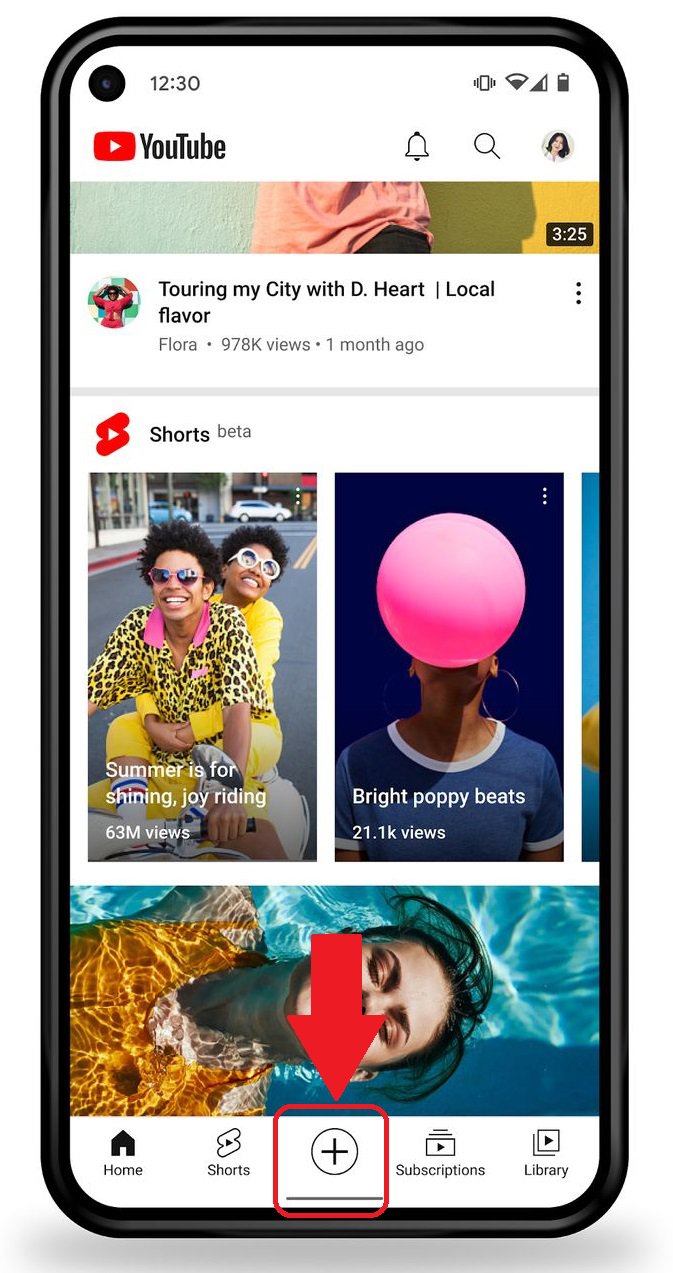 Step 2
From the menu, choose the "Create a Short" option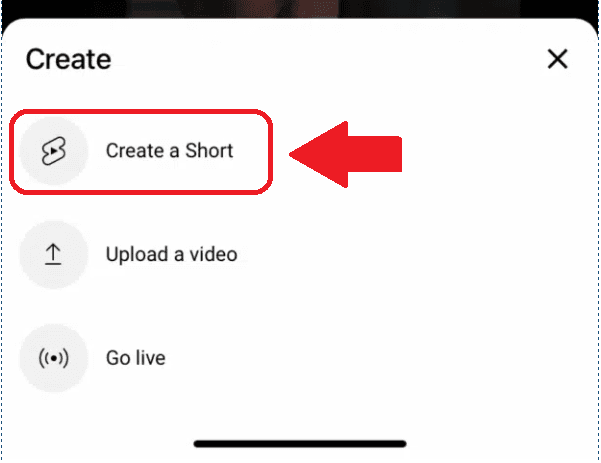 Step 3
You will see the screen from the picture below with many pre-recording features. You can use these for adding music, changing the camera (front and back), and setting the speed and timer too.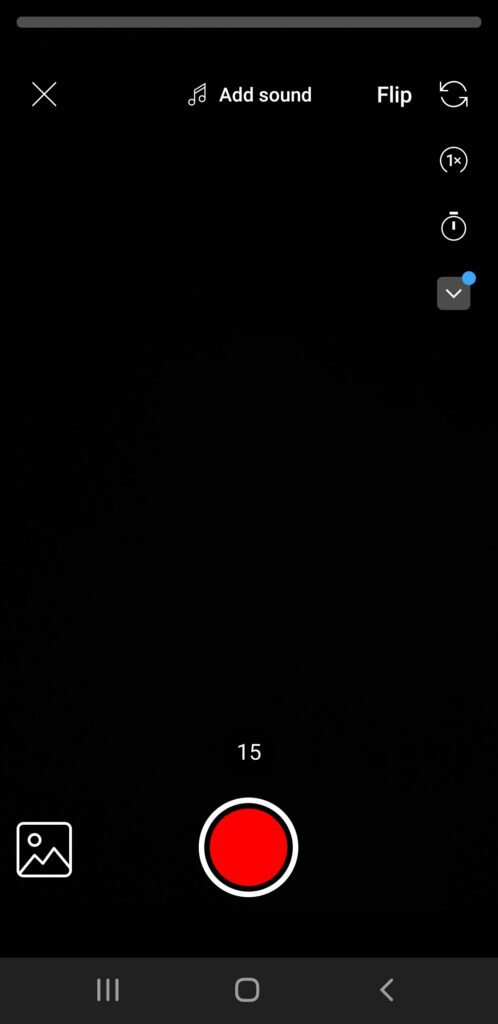 Step 4
To record a YouTube short, tap and hold the big red button at the bottom of the screen, which means you can record screen.
NOTE: The default time limit for YouTube Shorts recording is 15 seconds. Tap the number to change it to 60 seconds if you want to record up to a one-minute-long video.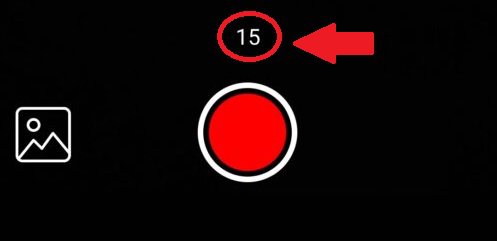 Step 5
When you start recording, you can pause the process by removing your finger from the red button. When you want to continue, just hold the red button again.
NOTE: If you have a video you want to use for YouTube Shorts, click the square icon on the left side of the red button. Then choose the video from your phone gallery.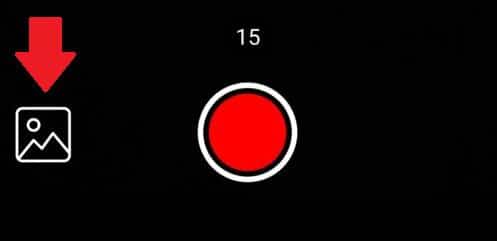 Step 6
After that, you will see different editing features at the bottom of the screen. You can use them to add music to your YouTube short, add text, filters, and similar.
Step 7
When you are done with the editing, tap the "Next" button in the top right corner.
Step 8
You will be redirected to the YouTube upload section. There you should add the title of the video, set the video privacy, and choose the target audience (appropriate for kids or not). Click the blue "Upload" button at the top right corner to finish the process.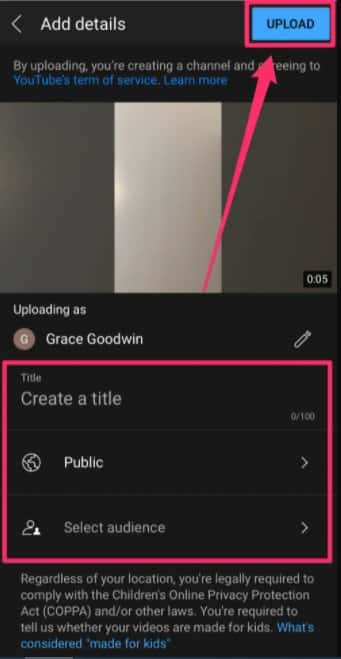 Voilà! Your YouTube Shorts video is available on your YouTube channel homepage and is ready to reach new audiences.
Youtube Shorts Dimensions and Formats
As we mentioned above, YouTube Shorts are vertical videos. The basic Shorts video format is vertical, which means that the youtube short aspect ratio is 9:16.
For this ratio, the standard youtube shorts size for vertical content is 1920x1080p with a full-screen presentation.
Here is a picture as a comparison between the youtube shorts resolution from above: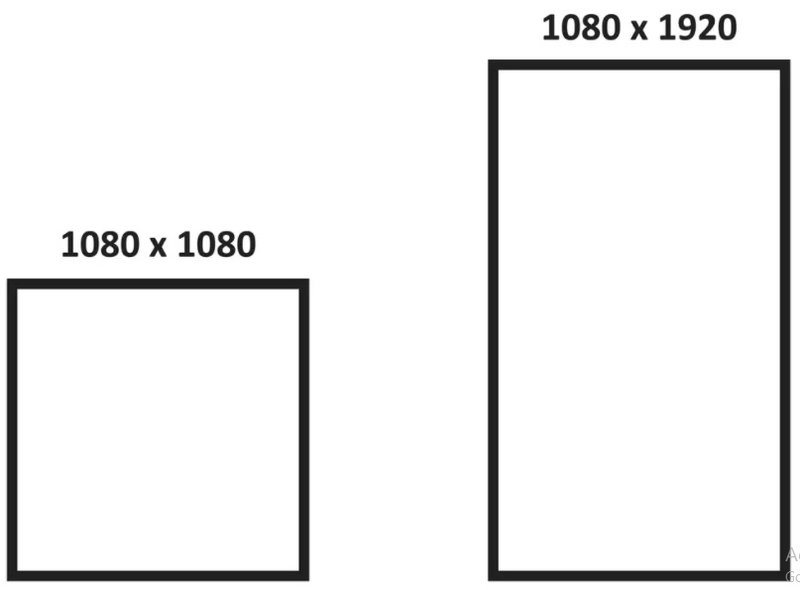 The square format is the widest video frame YouTube can accept as a YouTube short. Other video formats and dimensions will not be considered in the YouTube Shorts group.
Where can viewers find your YouTube Shorts?
YouTube Shorts will be available forever for all interested viewers who come on the YouTube mobile app. At this moment, the viewers can find YouTube Shorts in the "Shorts" tab when they open the app on Youtube.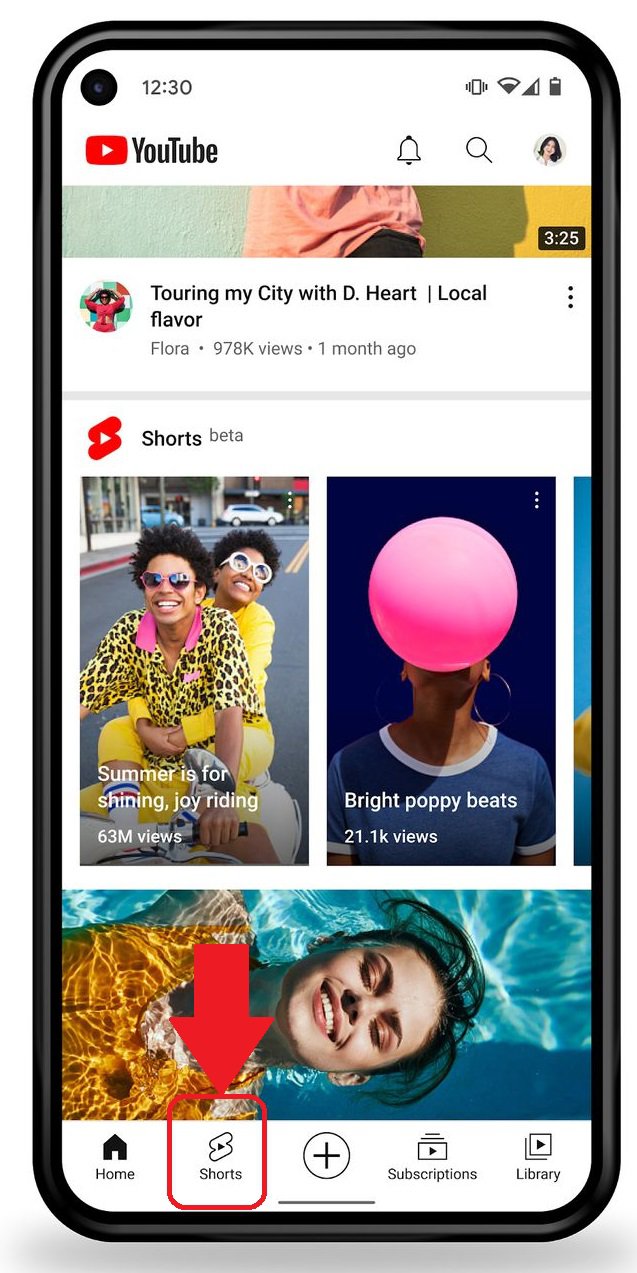 For your YouTube subscribers, there is a notification they can open once you upload your YouTube short and watch it directly. In the "Subscription" tab, the viewers can find all the videos from the channels they are subscribed to, so your YouTube Shorts will appear for them too.
Next, when viewers watch your Shorts, they can scroll down and see more YouTube Shorts from you. That's how you will get a higher audience engagement rate and more views on your existing videos by using the momentum.
The most basic way the viewers can find your short videos is to search for your channel and open the videos they are interested in.
Can you monetize YouTube Shorts?
YouTube Shorts are counted into the total watch time of your channel, but they can't be monetized.
It means that YouTube doesn't allow creators to make money from the views they get on the YouTube Shorts. Also, YouTube Shorts views are not counted in the 4000 hours of watch time creators need yearly to get a monetization option.
Don't be disappointed because you can still make money from your existing YouTube videos with Shorts.
According to Google Support about creating and monetize YouTube shorts, YouTube has a fund of $100 million to reward the best short video creators every month who provide the best short-form video experience.
Also, if your channel is already monetized, besides the YouTube hashtags you already have, you can add the shorts hashtag (#Shorts) on the longer videos to have potential ad revenue.
Of course, you have to post original content never seen on other social media platforms before. So don't practice reposting UGC videos from TikTok or Instagram Reels.
Tips for creating engaging content for YouTube Shorts
Creating original YouTube Shorts will boost your engagement rates on your YouTube account and reach new audiences interested in your brand.
To achieve that, below you will find 5 tips on youtube algorithm how to create better content for your catchy videos, so pay close attention:
Always add music
Always try to sync the video with the music (visual presentation with the audio) if you create content for a dance challenge, video about your product, any promotion, text announcement, and similar. To add music, click on the "Add sound" button from the top of the YouTube Shorts home screen and choose one from the YouTube library.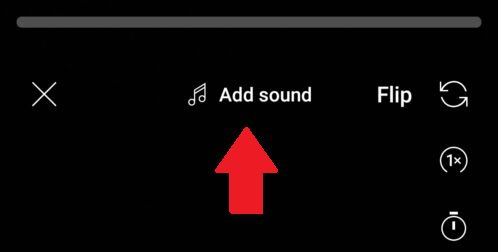 Take care of the video speed
YouTube provides the short-form video creators with five video speeds they can use while editing the videos.
Using the speed adjustment option, you can create slow motion, normal, and speed-up YouTube Shorts depending on your idea. Use the "Speed" button from the right side of the screen to set the video speed from 0,3 to 3 times.
Add text through the YouTube video
Text will help you to catch viewers' attention and make them curious. Use text at the beginning of your short videos as an introduction (for example: Learn how to convert more leads in 1 minute), highlight any moment in the video, at the end full length video to add a call to action, and similar.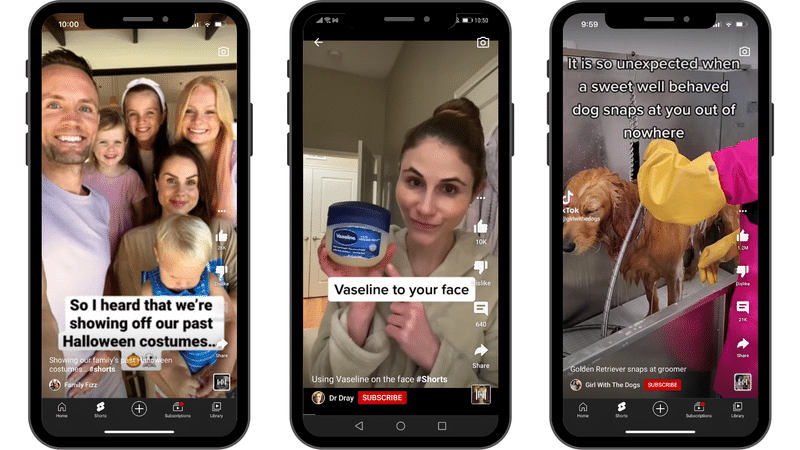 Use fancy filters
Make sure you use relevant video filters for your Shorts to correct the recording and better the video color with the quality by default. Use the video filters inside the YouTube Shorts multi-segment camera to bring more engaging content in front of your target audience.
Combine more videos into one YouTube short
During the recording process, you probably need to pause your previous video clip to record from another angle, re-shoot a certain moment, etc. It is easier with the multi-segment video feature to string multiple video clips. All of this can help you to upload your YouTube Shorts on the go.
Key takeaways
To sum up, YouTube Shorts need to be an essential part of everyone's content strategy for reaching a wider audience and building brand awareness.
Short-form video content is super popular for presenting a new product in less than a minute, teasing your video course, giving a sneak peek into your industry solution, announcing an event, etc.
All in all, YouTube is a beneficial platform for all mobile creators and business owners who want increased brand awareness, higher engagement rates, creative features that encourage viewers, and the opportunity for their content to reach a highly interested group of people for building trustworthy customer relationships.
And remember, EmbedFeed will help you embed your YouTube channel or embed an entire YouTube playlist in just a few seconds.
YouTube Shorts FAQ
Can YouTube pay for YouTube Shorts?
YouTube launches a fund of $100 million in India and other countries to reward creators every month. There is no monetization option. However, creators can still earn money of between $100 and $10,000 per month depending on the views and engagement rates on their original content.
How long are youtube shorts in 2023?
You can record up to 60 seconds long YouTube Shorts. Also, you can choose the time limit of 15 seconds if you need a short form video platforms shorter time to record a full video longer full length or tap upload short or video.
Who is eligible for the YouTube Shorts fund?
The creators must be at least 13 years old in the United States or at the majority age in their countries. Creators between 13 and 18 years need a parental acceptance of terms for setting up a payment account linked to the YouTube channel.
Why my YouTube Shorts are not getting views?
If your short videos have low views and engagement rates, it means that they don't attract the viewers' attention. Always try to get new viewers engaged into watching make them curious at the beginning viewers watching viral videos, and create shorter and longer videos to be consumed faster.
Do YouTube Shorts get more views than other videos?
YouTube Shorts generate a wider audience and more subscribers if you create youtube shorts and you make them catchy and interesting. Now, this is a popular and faster method for creating shorts growing a YouTube channel and getting more views on your content here.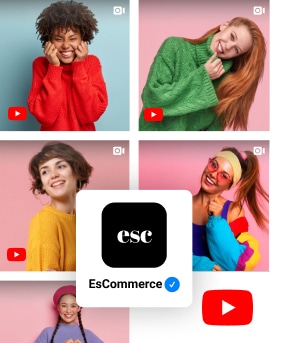 Embed your YouTube videos automatically!
Try EmbedFeed, generate Facebook, Instagram, TikTok, or YouTube videos, and display them on your website with just a few clicks.
All PRO features | Cancel any time.