In the world of Instagram, presentation is key. Adding spaces and line breaks to your captions and Instagram bio can greatly enhance your content's visual appeal and readability.
In this blog post, we'll delve into how you can create an Instagram bio and line breaks and discuss the benefits of optimizing your captions and bios.
Let's unlock the full potential of your Instagram profile by mastering the art of Instagram bio space!
What is an Instagram Bio?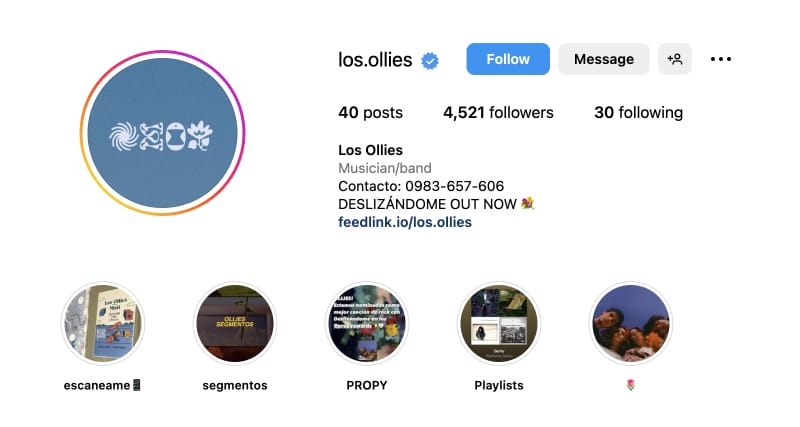 An Instagram bio briefly introduces your personal or professional brand just below your username and profile picture.
You can share essential information, such as your website or contact details, and express your personality or brand identity. With only 150 characters to work with, making every word count and crafting a bio that captures your essence is crucial.
What is an Instagram Caption?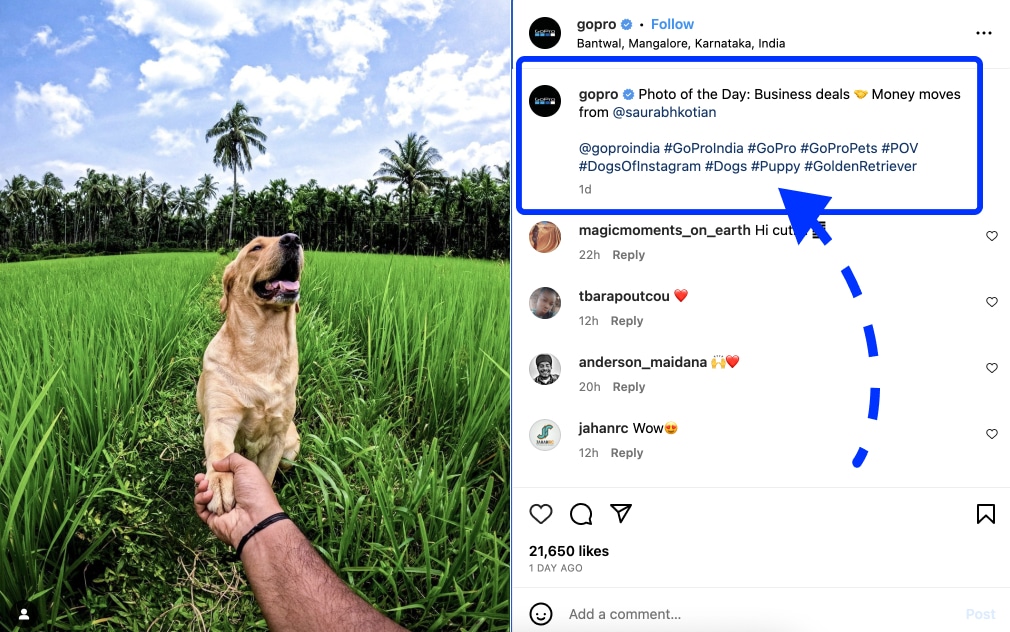 An Instagram caption is the text accompanying your Instagram post, providing context or storytelling for creating content around your images and videos.
A well-crafted caption can engage your audience, drive more interactions, and enhance the overall aesthetics of your profile.
With a 2,200-character limit, you have plenty of room to showcase your creativity and wit while fostering conversations and building relationships with your followers.
Optimizing Instagram Captions with Spaces and Line Breaks
Adding invisible spaces and line breaks to your Instagram captions can greatly enhance the user experience.
The PostBuilder or similar app allows you to create captivating captions with more lines and spaces, making it easier for your audience to digest the information.
To create a new caption with empty spaces below, copy the caption from the app and paste it into the Instagram caption section. This will ensure your content looks clean and well-structured.
How To Create Line Breaks in Instagram Bio Space?
Crafting the perfect Instagram bio text can significantly impact how your target audience perceives your profile.
By strategically incorporating spaces and adding line breaks inside your bio, you can create space that can draw attention to key elements while maintaining readability.
Please note your Instagram bio is limited to 150 characters.
Using Instagram on Desktop
This is the easiest way in case you have just 2 or 3 short line breaks. And the method for just line breaks is very simple.
Go to your Instagram profile on Desktop
Click 'Edit profile'
In the BIo text area, write the bio and use the Return key on your keyboard to add paragraph spaces.
Once you are done formatting, click Submit.
Here is an example of an Instagram bio with spaces: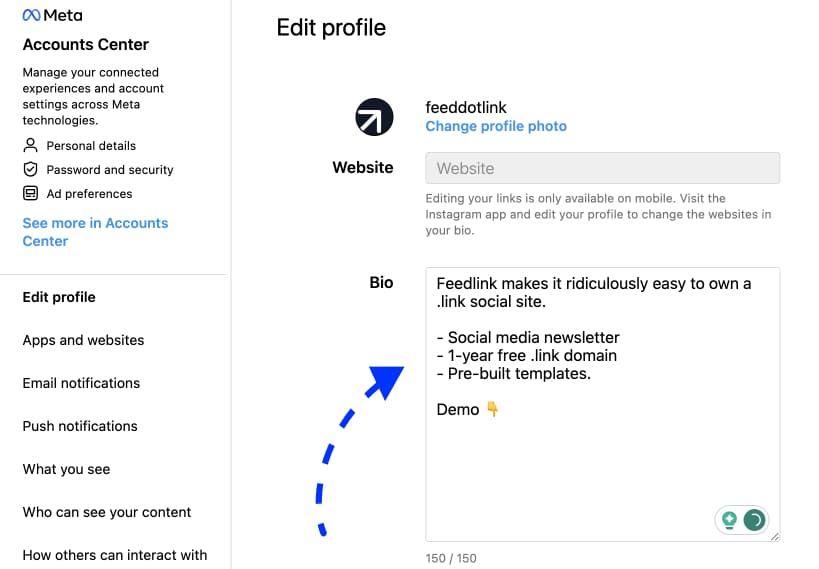 Please remember the Instagram bio text is limited to 150 characters.
Using Your Phone's Note App
Open your phone's note app (such as the Apple Notes app, Microsoft Word, or Google Keep).
Compose your bio text with the desired spaces and line breaks by pressing 'enter' or 'return' on your keyboard.
Copy the formatted bio text.
Open the Instagram app, navigate to your profile, and tap 'Edit Profile.'
Paste the formatted text into the Bio section and save your changes.
Here is an example of bio text with spaces formatted in the iPhone Notes app: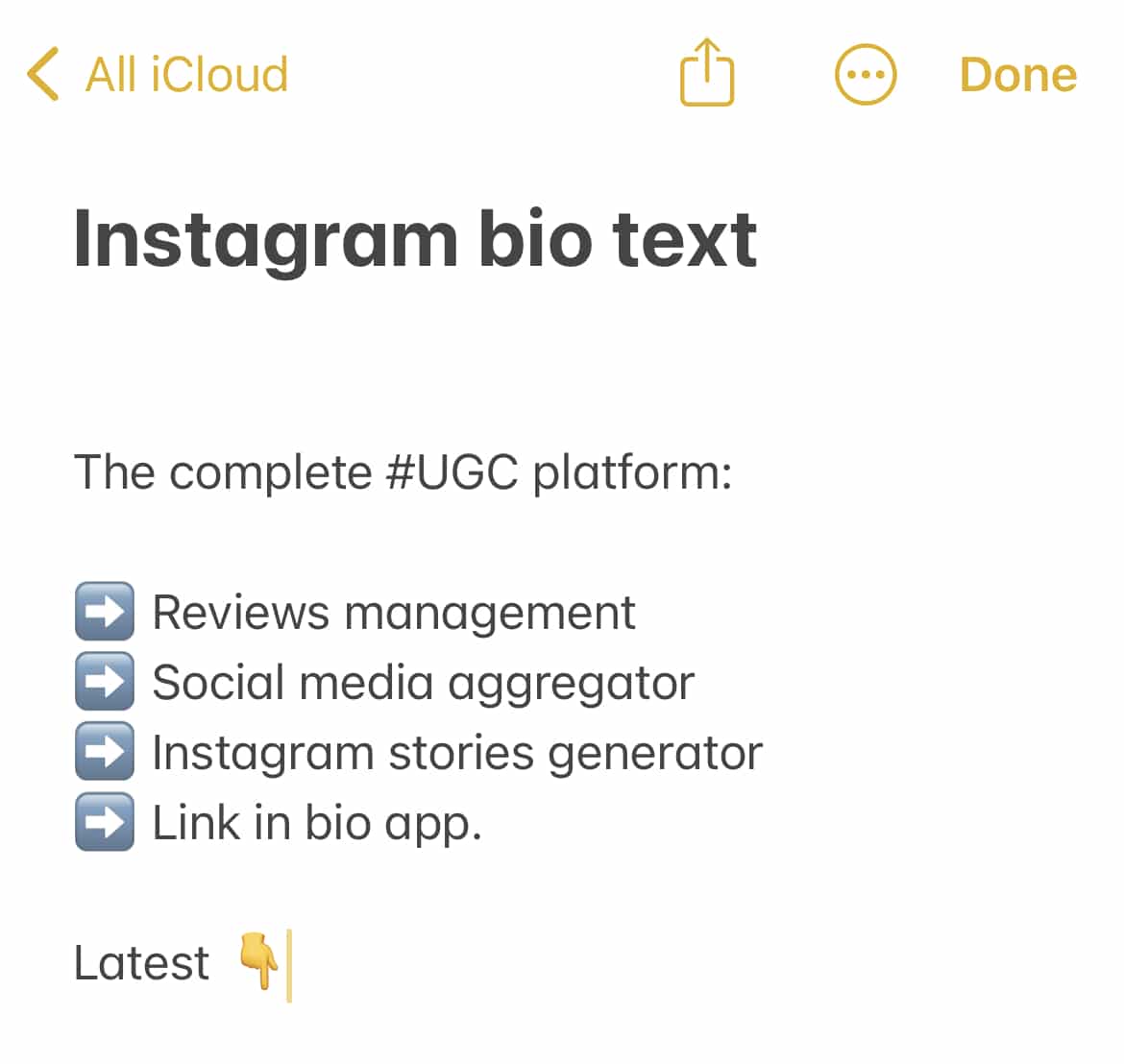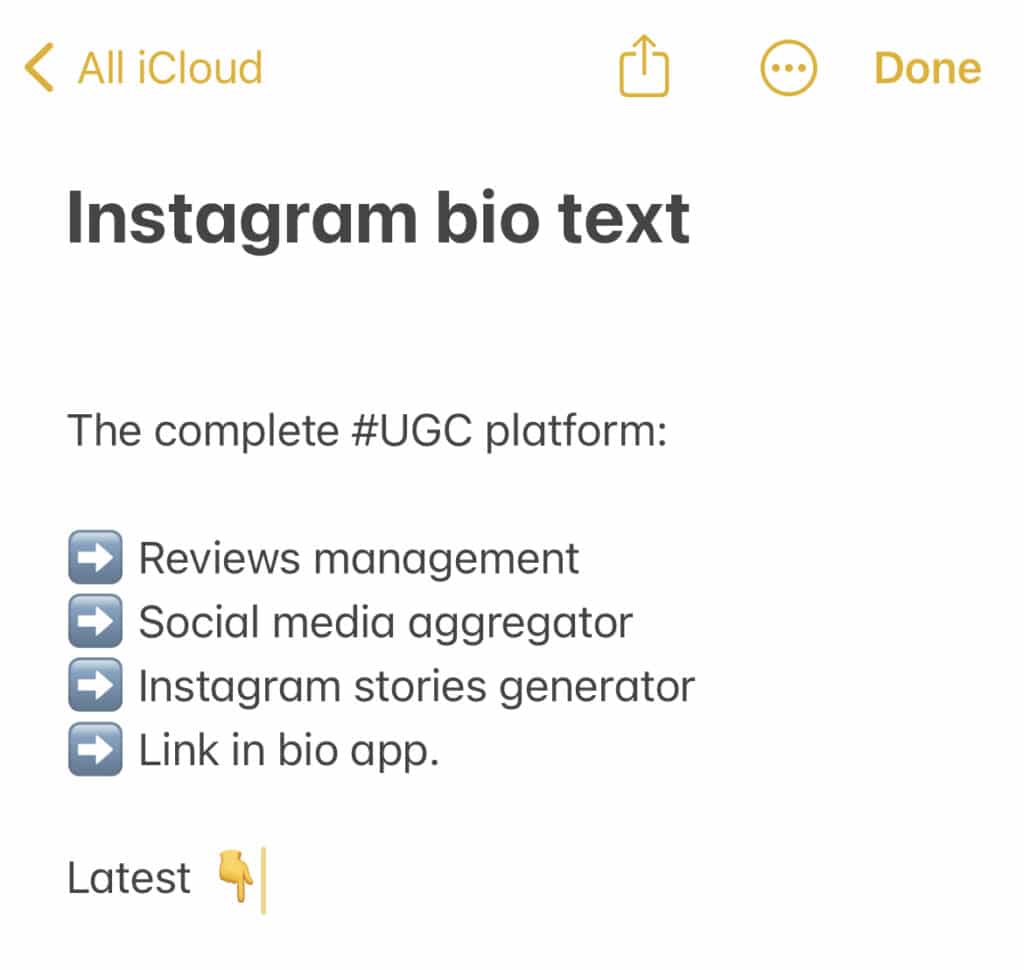 By Using Emojis, Symbols, and Punctuation Marks
Compose a draft text message in your Instagram bio with the text you want to include.
Insert emojis, symbols, or punctuation marks to add visual interest and separate bio sections.
Experiment with various combinations and alignments to find a style that best represents you or your brand.
Copy the formatted bio text.
Open the Instagram app, navigate to your profile, and tap 'Edit Profile.'
Paste the formatted bio text into the bio section and save your changes.
Here is an example of an Instagram bio with emojis: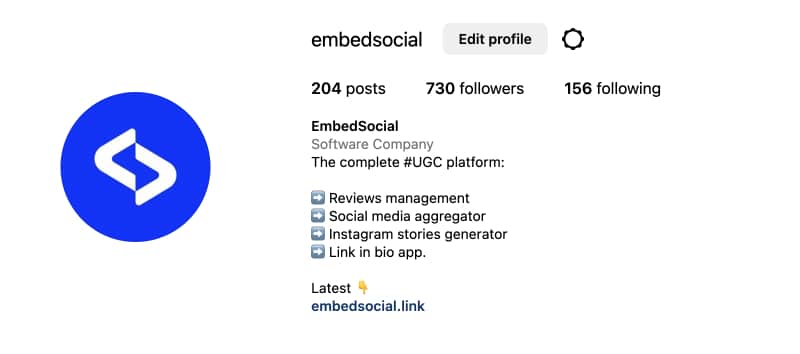 Please note: Some emojis are not allowed, such as checkmarks.
Use a Line Break Generator App
Here are the steps on how to create a Instagram text and format it with breaks and emojis by using an app:
Download a line breaks generator apps, such as Spacy, a free caption app, 'Line Breaks for Instagram', which is a paid app, or 'Spaces for Instagram,' from the App Store or Google Play Store.
Open the app and type your bio text.
The app will generate a formatted version of your bio text with only the extra spaces and desired line breaks.
Copy the formatted bio text. (as shown below)
Open the Instagram app, navigate to your profile, and tap 'Edit Profile.'
Paste the formatted bio text into the Instagram bio section and save your changes.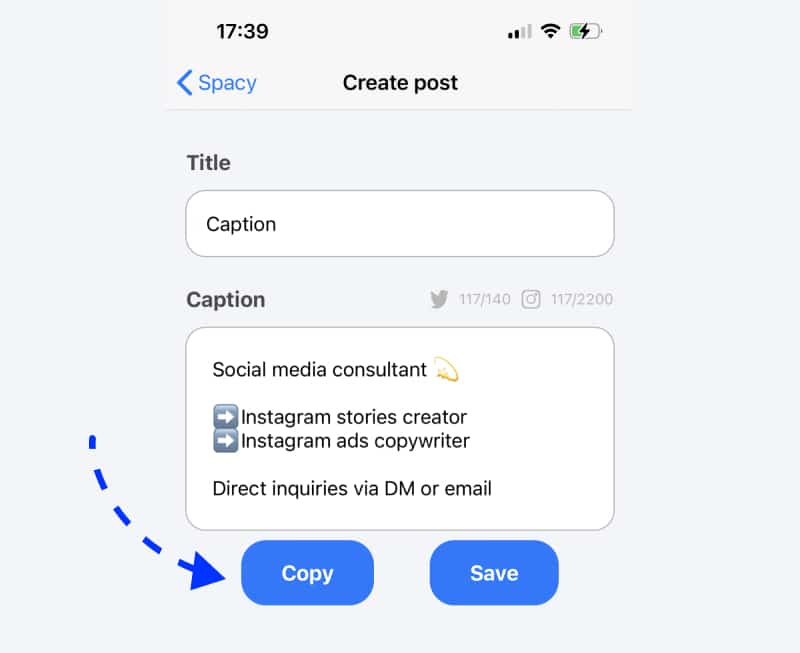 Create Spaces with a Scheduling Software Application
One of the best ways to make your captions look good, is to use a social media mangement tool. Here are the steps:
Navigate to the post creation section and draft your Instagram captions with blank spaces and empty spaces inside an invisible line break.
Use the scheduling app's built-in formatting features to add space, delete spaces and create additional spaces and line breaks as needed.
Schedule your Instagram posts with the formatted captions, and the app will automatically publish them with the spaces and line breaks intact.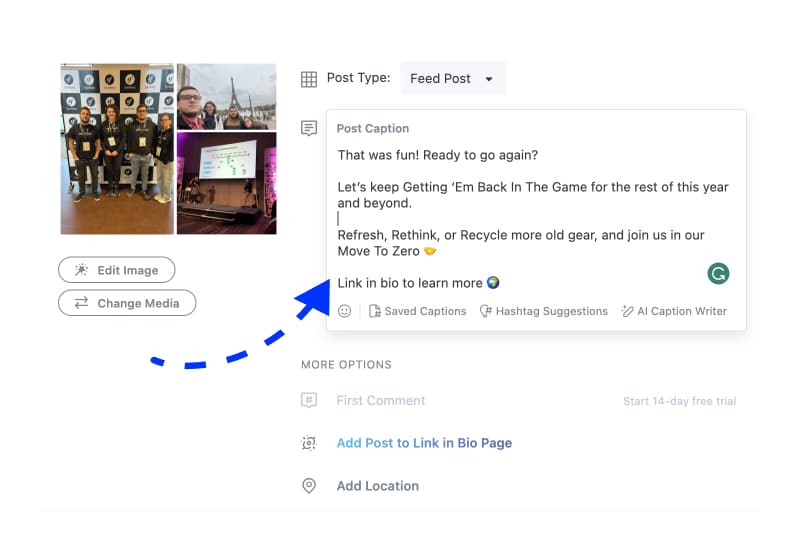 How to Center Instagram Bio in the Instagram App?
To center the Instagram bio within the app, use spaces or special characters like "|" or "•" to create a more visually appealing and balanced layout. Alternatively, utilize a dedicated Instagram bio editor tool to format your bio for you automatically.
Benefits of Adding Spaces in Your Instagram Captions and Bios
Here are the benefits of why you should add spaces and format your Instagram captions and bio text:
Enhanced readability: Spaces make captions and Instagram bios more reader-friendly, ensuring clear and engaging messages.
Improved aesthetics: Well-structured Instagram bio ideas helps your profile stand out.
Boosted engagement: Easily digestible content encourages more likes, comments, and shares.
Better organization: Spaces separate different sections or ideas for easier comprehension.
Personal touch: Adding spaces allows you to showcase your unique style and creativity.
Conclusion
Incorporating spaces in your Instagram captions and bios is a simple yet powerful way to improve your profile's overall aesthetics and user experience. Using the few tips outlined in this post, you can create engaging, well-formatted content that resonates with your audience and sets you apart from the competition.
Start experimenting with Instagram bio space today and elevate your Instagram game to new heights!
FAQ about Instagram bio text
Should I use hashtags in my Instagram bio?
The bio section of your Instagram profile does not support clickable hashtags, meaning that other Instagram users won't benefit from that. Instead, it is more effective to use the hashtag section in your posts and captions to increase visibility and reach on Instagram.
How do I get more Instagram bio space?
Instagram's character limit for your Instagram bio is set at 150 characters, and you can't have more characters than that. And please note characters like punctuation signs are also counted within this limit.
How do I edit captions after posting on Instagram?
You can include a caption, make edits to it, or delete the caption of a photo or video you have already shared on Instagram. To do so, follow these steps:

Tap on the area above your photo or video displaying the caption.
Click Edit profile
Proceed to make any desired changes, delete the existing space and caption, or add a new caption to your Instagram posts.

Once you have made the necessary edits, tap "Save" to save the changes to your caption.
Can you add line breaks to your Instagram bio Space?
If you want to add line breaks and spaces, you must use a line break Generator App.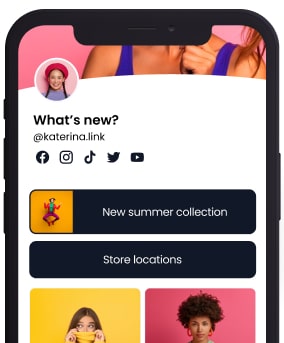 Forever free link-in-bio page with your own .link domain
Get Feedlink and build a complete social microsite for all your important links.
All PRO features | Cancel any time.