Instagram has emerged as a key component of many businesses' social media strategies, and understanding how to get more followers on Instagram is a major part of it.
Instagram helps brands to:
Generate traffic for landing pages
Increase conversion rates
Cultivate an engaged audience.
If you've been using Instagram as a marketing channel for your business, it might be time to discover how to hone your techniques for gaining actual, organic followers on Instagram.
By getting organic followers, you have more chances to interact with people and provide them with distinctive experiences as your audience expands. Paying for likes and followers will likely alarm the Instagram algorithm to flag you and give you less presence on the user's home pages.
Moreover, many followers don't mean anything if you're not engaging with them meaningfully.
With these tips on increasing your number of followers, you can begin to set your Instagram account for success.
1. Optimize your Instagram profile
If your Instagram Reels are reaching the discovery page, or some influencers are advertising your profile, many people who don't follow you probably come to your Instagram profile daily.
All of those new visitors have the opportunity to become brand-new, unpaid Instagram followers. But only if the first glimpse of your profile persuades them to do so. If your profile is vague, lacking, or unattractive, they won't do it.
Let's take a look at this profile: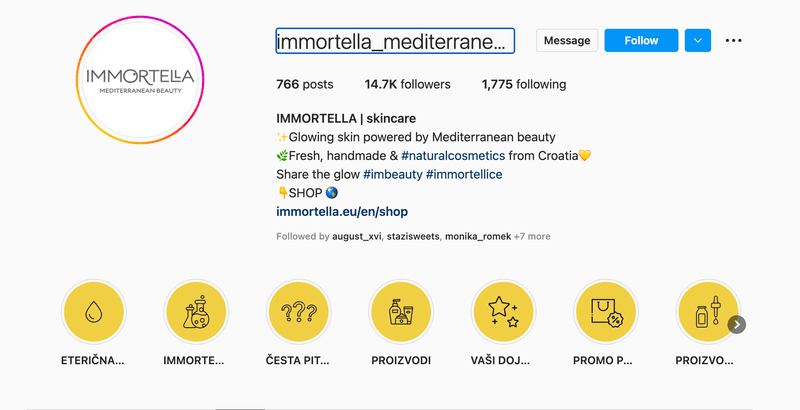 What you can learn from here is:
Profile Name: It's clear that this is a skincare brand; they even added it in their profile name.
Slogan: A clear, short slogan that communicates the benefits of their products. This part should contain some keywords about your brand.
About info: A short sentence showing that the brand is from Croatia and explaining what they do.
Link in bio: A link in the Instagram bio to a shop if you want to purchase their products or learn more about the brand.
Branded hashtag: Using relevant hashtags in the profile is a great way to attract potential followers.
You may add further information to your profile, such as your contact details, the nature of your organization, and your location if you have a professional account (business or Creator).
Take leverage of all the sections that are important to your industry to provide potential customers with the details they require to decide whether to follow.
Another important aspect of your profile optimization is the visual element of your story. Instagram demands special attention to the profile appearance to ensure your own brand style. Strong brand associations should be present in all your visual assets.
2. Provide unique content for your niche
Producing unique content is really hard. But sometimes, the content can be right there in front of you, and you just need to add your magic to it. So don't overthink it.
If you have zero inspiration, just start posting. Here are some ideas on how to start:
Start with a holiday calendar, and build content themes for the upcoming month. Combine this calendar with content that is specific to your niche and add a look at what is unique for you and try to add it to the themes.
Behind the scenes content: showcase videos of how you build your product, make the food or prepare for an event.
Showcase customers: Either you interview your customers or take photos of how they use your product or service – both will instantly engage with your audience genuinely.
Feature employees: Showcasing photos of the atmosphere in your office or the employees who make sure your brand runs smoothly brings the human touch to your overall appeal.
Once you define your calendar, schedule Instagram posts for your first week and see what will resonate the most.
FYI: You can embed Instagram widget automatically with EmbedSocial's UGC platform. Start a free trial and display your social media widgets now.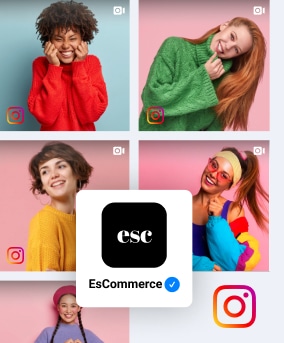 Embed Instagram widget on your website automatically!
Try EmbedFeed and display Instagram content from your feed, mentions, or hashtags on your website.
All features included | Live support available
3. Be consistent with your content
Posting content at irregular, odd times is the worst thing you can do while attempting to gain followers on Instagram. If you're fortunate enough to have users follow you initially, you don't want to do anything to make them regret it.
Follow a regular publishing schedule to avoid this. Companies shouldn't post more than a few times daily to prevent spam. However, whatever your rhythm, make it constant.
Maintaining a routine can help you give your followers a unified view and keep them informed about your business. If you want to make the most of your content calendar, post various content. Here are the types of content you should cover:
Informative. Share news about your company, product, or the industry with great Instagram captions.
Helpful. How-tos, advice, explanation about your products, or other industry-related topics.
Engaging. Encourage comments, tags, and shares. Competition is the best example of this type of content.
Entertaining. Funny and attention-capturing videos or posts that make your audience laugh.
Check NYX Professional Makeup's Instagram profile to see what different types of content they have: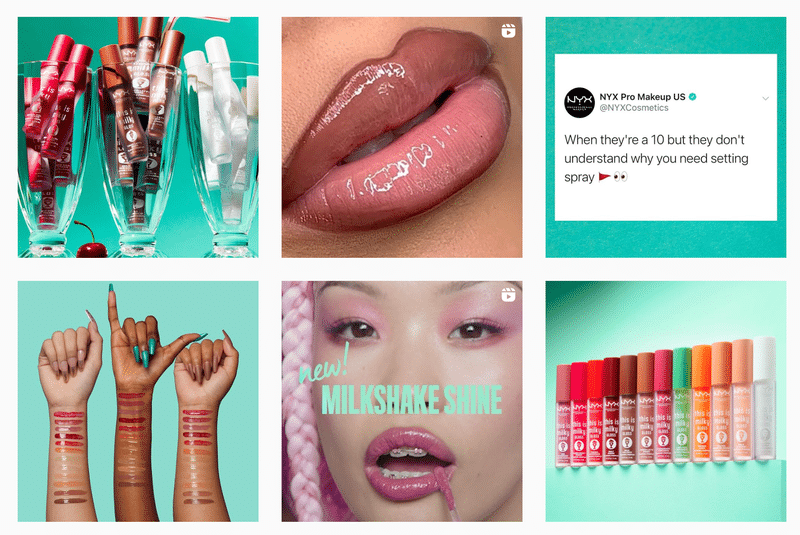 Source: @nyxcosmetics
4. Find advocates for your brand
Being visible and being in front of people is the greatest approach to attract them to follow you. Being active on both your own and other Instagram accounts is essential. To get your brand in consumers' feeds, consider sponsoring user-generated content.
You can also run Instagram competitions to spread the word about your company to more people. These kinds of marketing increase social proof by demonstrating that your audience care enough about you to share your content or produce original content.
Make sure all content is valuable. Making just another sales pitch is something you really want to avoid. To increase your Instagram audience, look for marketing partnerships and strategies with other companies that operate in your industry.
See how Asos is cooperating with stylists to get more user-generated content: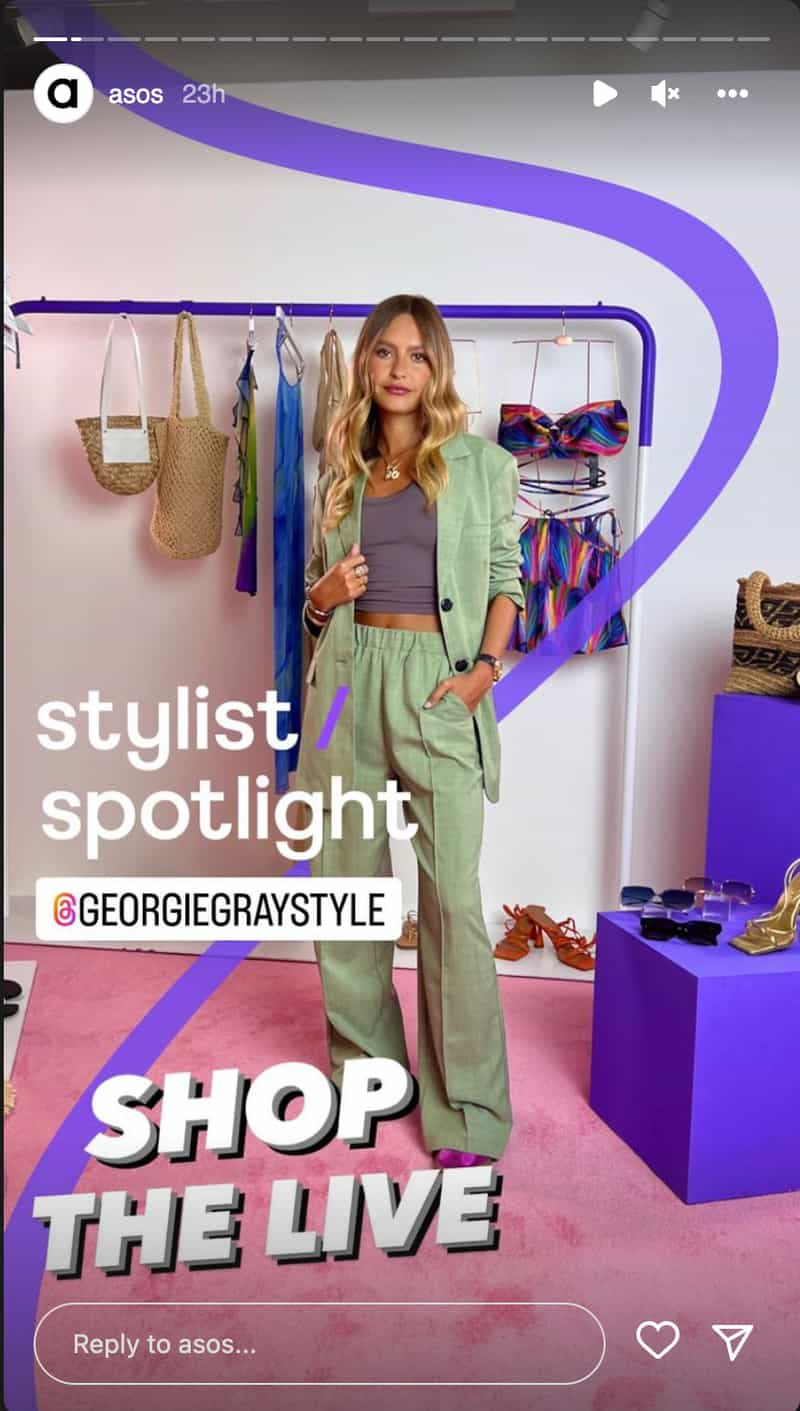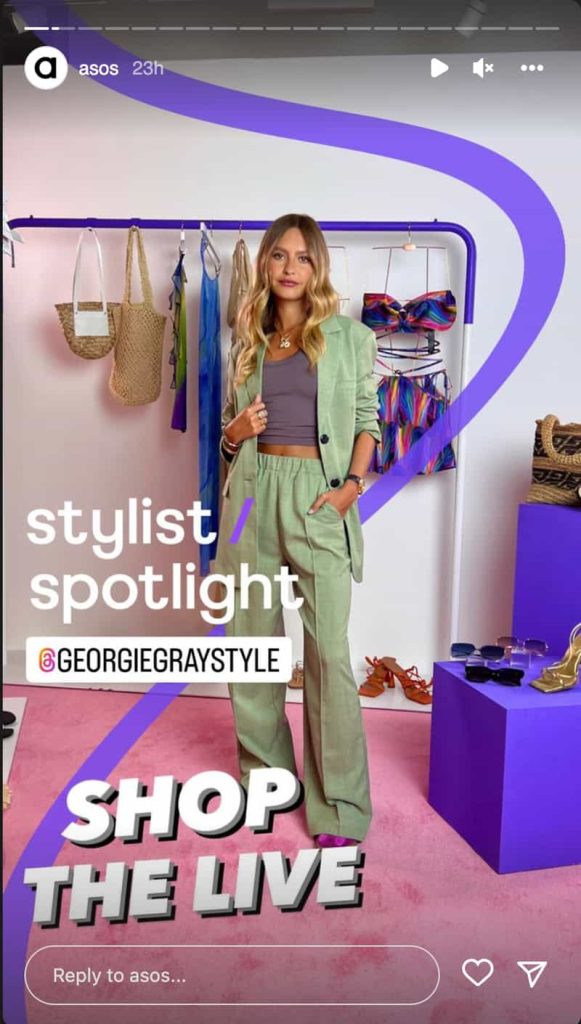 5. Embed your Instagram feed to your blog
When you embed an Instagram post to your blog, you encourage people who visited your blog organically to visit your Instagram profile and become followers.
Users can click on any embedded post to go straight to it on Instagram or to your Instagram profile. Because of this, displaying your own Instagram material and directing visitors to your Instagram profile are both made simple by tools that allow you to do this in just a few clicks.
EmbedFeed is one of them. Once you integrate with your Instagram business profile, it automatically syncs all your Instagram posts with your website. Setting it up can't be easier:
Create your EmbedSocial account
Connect your Instagram account
Customize and embed your Instagram widget
Here are the benefits of embedding your Instagram feed to your blog:
Save time by automatically directing content. Professional social media aggregator software may save resources by seamlessly synchronizing various social channels and social media material with your website without human editing.
Increase Instagram following and potential customers. You may expand the reach of your marketing campaigns and open up a new UGC channel for attracting new followers by embedding social media feeds on your website. Additionally, this will boost brand image and attractiveness.
Showcase user-generated content to earn trust. Display a social wall with a genuine widget that continuously changes with stuff posted by actual users. Increase conversions and make your aggregated feed your new sales partner.
Remember, you can include an Instagram post in place of any visual material you provide on your blogs, such as images, graphs, or infographics.
6. Take advantage of various Instagram content formats
Your Instagram profile may include a variety of content formats. This social media platform offers all of the tools necessary to produce captivating images, always enhancing them.
If the Instagram algorithm favors your posts, it will promote them to the top of the Feed or Suggested Posts, where they will be visible to potential users.
Types of Instagram posts and content formats you could use:
Feed posts. These are the regular photos and videos you see on your feed daily.
Reels. Reels are probably the most popular content format on Instagram right now. Similar to TikTok, they are 15-30 seconds videos that amuse viewers. You may use them to promote your products, establish yourself as an authority brand, or take part in a viral challenge, which often happens these days!
Instagram Guides. Instagram Guides resemble blog posts directly on Instagram. Similar to a blog article, they let viewers navigate through a stream of material that has been carefully selected and annotated. They are now used for gift guides, product spotlights, summaries of bigger blog posts, FAQs, travel advice, customer reviews, and many other things.
Live sessions. A great real-time video format for online conferences, lectures, or panel discussions. You could ask relevant influencers to serve as hosts to increase interaction, reach, and followers. It's a fantastic chance to draw a large audience's attention right away to a local influencer, interesting local event, or occurring that should be televised as it happens.
Long caption reads. You have a maximum of 2,200 characters to construct an engaging tale sprinkled with pertinent keywords for rapid search. It is ideal for captions to be between 1000 and 2000 characters long. Some studies discovered that these kinds of posts receive the greatest engagement.
Instagram stories: Capture what's in the moment and share stories enhanced with music and stickers. Stories are a perfect format to share authentic content that is fun and creative and that usually doesn't take much time to produce.
Additionally, you can post memes, infographics, and contests for users to enter and share with their friends via DMs, comments that tag their accounts, or Instagram Stories.
Make sure to take advantage of Instagram analytics tools to track your progress and decide which formats would work best for your company objectives.
7. Organize Instagram contests & giveaways
If your entry requirements include asking people to follow you and leave a comment on one of your photographs or tagging a friend, contests on Instagram can help you gain more followers.
The people you've tagged will also see your post and could decide to follow you back.
You may expand your audience by encouraging user-generated material as a component of your competition. People will find out about your giveaway through postings that their friends make. This is a powerful strategy for gaining the confidence of new fans and increasing page views.
8. Encourage interactions
Having followers on Instagram doesn't mean much if they don't interact with your content.
Here are some ways how to post content that drives audience engagement:
Look at your Instagram insights to see if you can find a pattern in which content drives comments, likes, or saves.
Tag relevant users: When posting thoughts and opinions about certain issues, try to tag users with expertise in the matter. In many cases, they will engage and share their comment.
Use Instagram Stories stickers: Add interactive Instagram story stickers such as a poll, questions, and chat stickers to keep viewers interested.
90% of Instagram's test campaigns for this feature saw an increase in the number of views for three-second videos thanks to polling stickers.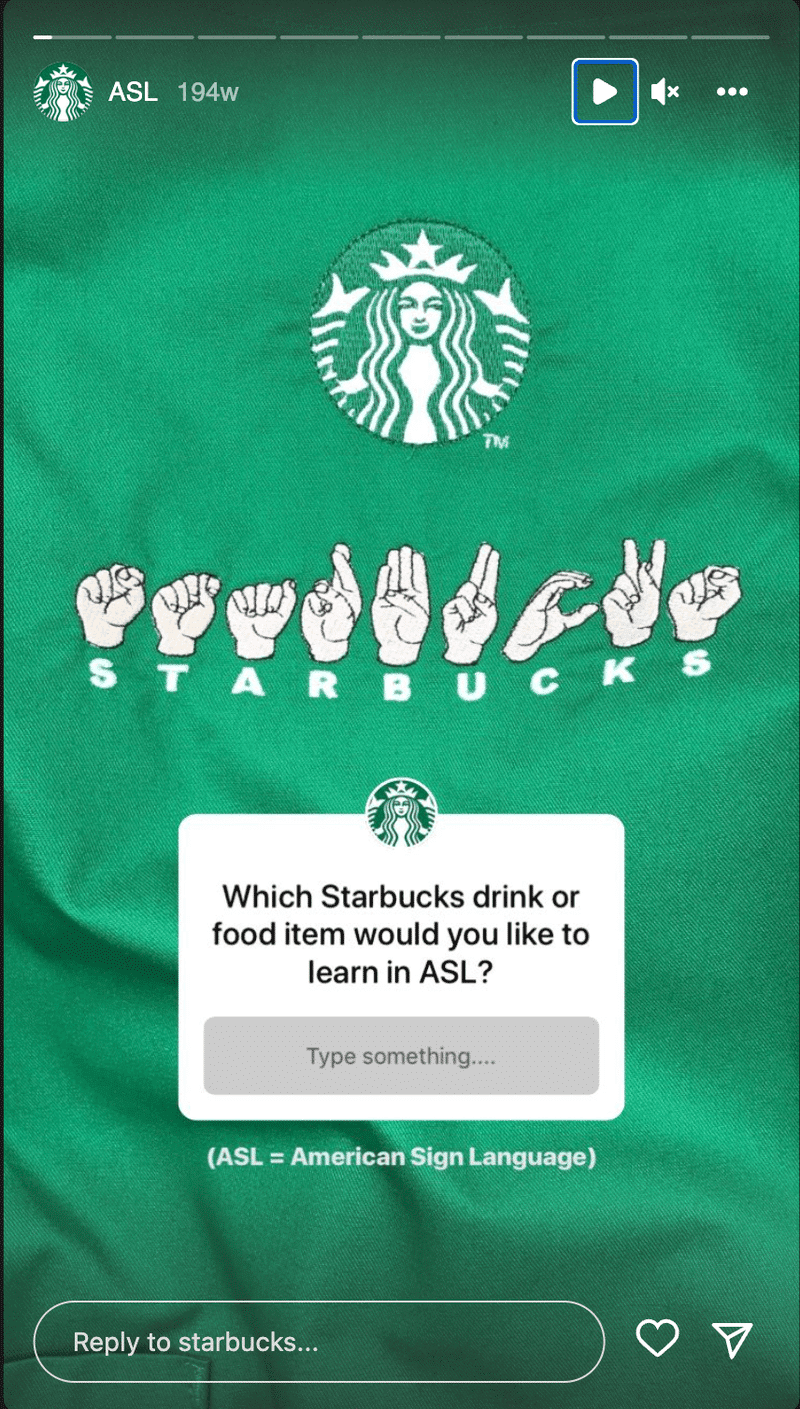 Source: @starbucks
If consumers find your Story through a branded hashtag or location page, the chance to communicate with them right away is a wonderful way to get them to follow you so they can learn more about your business.
9. Use design tools for better-looking posts
To make your posts visually appealing, Instagram has its own collection of filters, stickers, and special effects. However, external design and editing tools might help you get your desired style.
You may also use templates to maintain uniformity and produce better-quality material. Canva is one of the easiest tools to use, you can also explore other tools like Afterlight and Snapseed.
10. Level up your hashtag game
Using hashtags is one of the best methods for growing your Instagram following. Hashtags have long been a vital discovery tool and a way for us to reach a wider audience on almost all social networks, especially Instagram. Hashtags are great for getting more reach, engagement, and followers.
To achieve this, you need to choose targeted hashtags that the people you want to follow find relevant. Be consistent, specific, and niche-oriented to get followers that are really interested in the topics you're posting.
Bonus: Consider advertising on Instagram
This obviously isn't a free way to get Instagram followers. However, Instagram ads may be an effective approach to quickly gain new followers by putting your posts directly to the users' attention.
Unlike the popular practice of buying followers, employing Instagram ads is a completely legal and efficient approach to increasing your Instagram follower count for a minimal outlay swiftly.
Use demography, location, and even common habits and hobbies to target your audience. You may also establish a lookalike audience based on the people who already interact with your business.
Frequently asked questions
How can I boost my Instagram followers for free?
How do I get from 0 to 1000 Instagram followers?
To get your first followers on Instagram, make sure you:
– Post original content
– Post authentic content
– Collaborate with micro-influencers
– Embed your Instagram feed to your website
– Use targeted hashtags
– Interact with relevant accounts from your niche
Why shouldn't you buy fake followers?
Even though buying Instagram followers could appear attractive, the negative effects outweigh the advantages of organic follower development.

There are several problems with fake Instagram followers. First of all, the credibility of your account will be lowered if consumers visit an inactive Instagram feed with tens of thousands of followers. Deceiving people into following you is unethical. Develop enduring connections based on trust to increase interactions.

Next, although paying followers can appear more convenient, neither your purchased bot nor your unmanned new followers will be making any purchases. People follow companies on Instagram because they enjoy the content you share or your business in general. These customers really spend money and add financial value to your company.

Finally, your engagement rates will be very low. If you buy 15k false followers, how many of them will really comment and share? Instagram will eventually deactivate these bots or false accounts, making your posts appear completely unengaging.
Wrapping up
Here are some free ways to get more Instagram followers:
Optimize your Instagram profile
Be consistent with your content
Find advocates for your brand
Embed your Instagram feed to your blog
Take advantage of various Instagram content formats
Organize Instagram contests
Encourage interactions
Don't use fake followers
Use design tools for better-looking posts
Level up your hashtag game
Using these strategies to gain followers can help you expand your reach as Instagram's popularity among users continues to grow. However, the most important thing you know is that it takes time, so you need to be patient.
Good luck!
FYI: You can embed Instagram widget automatically with EmbedSocial's UGC platform. Start a free trial and display your social media widgets now.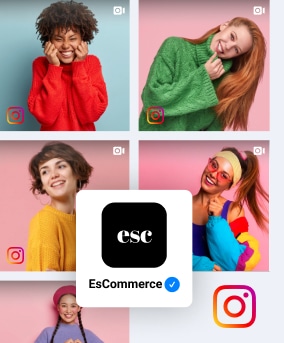 Embed Instagram widget on your website automatically!
Try EmbedFeed and display Instagram content from your feed, mentions, or hashtags on your website.
All features included | Live support available