How does the Instagram algorithm works?
That's the question many influencers, marketers that manage business accounts, and ordinary users have been asking.
Luckily, these days it seems we finally know how the algorithm works thanks to Instagram's CEO Adam Mosseri.
In a simple way, Mosseri broke the dilemma of how Instagram's algorithm actually works, explaining that Instagram has more than one algorithm.
And in this blog post, we discuss the ranking factors about each algorithm and how Instagram "knows" what to serve us in stories, feeds, igtv, and reels.
What is the Instagram algorithm?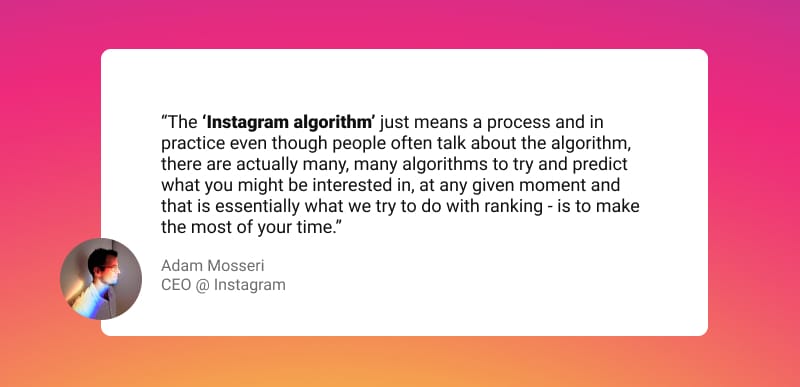 Put in simple terms, the algorithm usually means a minor procedure that solves a recurrent problem.
Put in Instagram context and explained by the CEO Adam Mosseri, the issue that users faced with the Instagram app is wanting to see posts in feeds and stories by people who they follow and discover new content in the explore page and reels.
But as the app's popularity grew over time, users missed a lot of the content, as much as 70% of what was posted.
So the Instagram had to fix the issue of serving the content of the closest connections in feed and Instagram stories but offering fresh content on the explore page and reels.
By now, we are very well aware that Instagram engagement is one of the essential parts of growing your Instagram followers.
Therefore, Instagram uses different algorithms for each of these app parts to serve the best posts and offer relevant content to its users.
How Instagram ranks feed and stories?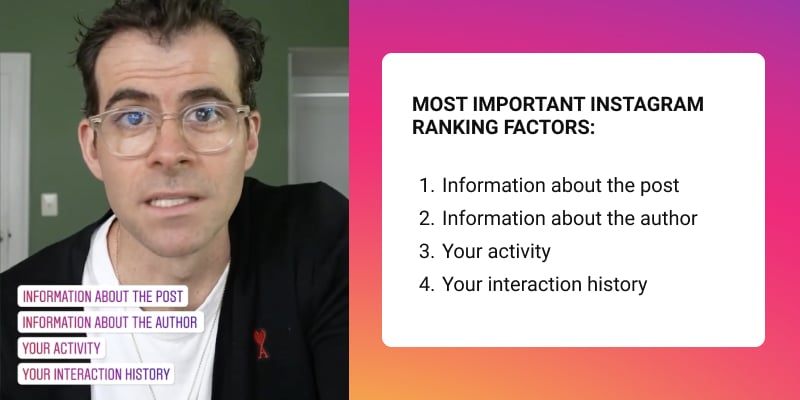 As explained earlier, Instagram learned that the Instagram feed and stories are places where users mostly want to see content from people they follow.
But, how some of the people who you follow rank higher than the others?
Instagram gathers something called signals, and according to Mosseri, there are thousands of them.
These signals can be anything from the device people use for scrolling through social media to how often you like a certain content format.
There are several general sets of signals, or ranking factors that are arranged in order of priority for users feeds and stories:
Signals about how popular the post is, how many people have liked it, the location of the post, and the duration of the post if it is video content.
Signals that include how many times you have interacted with the person in the past.
Signals about how many posts you've liked.
Signals refer to how much you are interested in seeing posts from a particular person by engaging with them, like leaving comments on each other posts.
After Instagram gatherers all these signals, the platform guesses how likely you will engage with the feed post, a.i., like, comment, save the photo.
The more likely they estimate you are to engage with the post, the higher it will be ranked on the feed and stories.
How Instagram ranks explore page?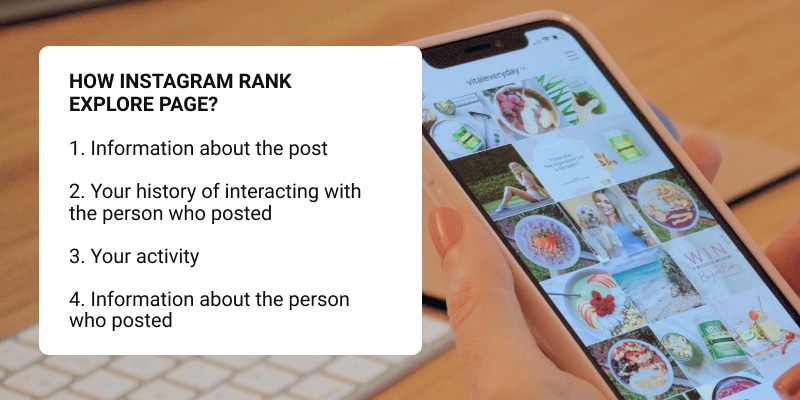 Explore is the part of the app meant for discovering new content. The majority of the content in the explore page is by accounts users don't follow. Therefore, for the explore page, Instagram applies another set of rules for going viral.
So for Instagram to serve you with the fresh type of content, it refers again to the signals as likes, comments, and posts you saved in the past.
Then Instagram again makes a guess and orders the photos by how likely you would be interested in the photos.
The signals are classified into groups but with a different priority than Instagram feeds and stories.
So, here how it works:
Signals like how many and how quickly people like, comment, share, and save the post. The engagement rate much more important for the explore page than for Instagram stories and feed.
Signals about the history of interaction with the person who posted. If you ever interacted with the person who shared the post, it will most likely be in the recent posts on your explore page.
Signals about your activity as likes, comments, post savings, just how you interacted with the posts in the past.
Signals about the person who posted. These are signals like how many times people have interacted with that person in the past to find similar content from other creators.
How Instagram ranks reels?
Instagram reels are designed for entertainment. The process of selecting what reels will rank higher than the other is similar to the explore page.
The most important prediction Instagram makes regarding Reels is how likely you will watch a reel till the end, like it, and say it was entertaining.
These are the most important signals the social media platform is taking into consideration when ranking reels.
Signals about your activity. These are signals about which reels you had the most engagement with. This helps Instagram figure out what Instagram post would be most entertaining for you.
Signals about the interaction with the person who posted. If you interact with the person who made the reels, you would more likely see the post ranked higher.
Signals regarding information about the reels. These are signals about the video itself, audio track, pixels, etc.
Signals about the person who posted. Instagram considers popularity an important factor in finding more content from other creators and a chance for everybody to find their target audience.
What does Instagram not rank?
We have heard that Instagram gets accused of shadowbanning.
A term often used by Instagram users who want to point out that the platform no longer shows their Instagram posts in the news feed.
Like many other social media platforms, Instagram has its own community guidelines for what content is not allowed on the social network to make it a safe and fun place for all users.
The good news is that Instagram works on in-app notifications to let you know when your content is taken down.
On the other hand, you may have produced content that doesn't go against Instagram's rules but still doesn't get enough views or likes.
There are a few times when Instagram avoids recommending these posts.
Too many posts from one person in a row
Stories that are reshared from the feed
Low-quality reels or reels that focus on political issues
Reels with watermark
6 Tips to improve your ranking
Instagram is constantly looking for ways to improve the experience for its users by setting new algorithms that might cause changes in your Instagram marketing strategy.
However, producing great content, getting high Instagram engagement ( like DMS, saves, shares, and likes) will always keep you at the top of your game.
Here are some tips to help you do just that.
1. Use carousel posts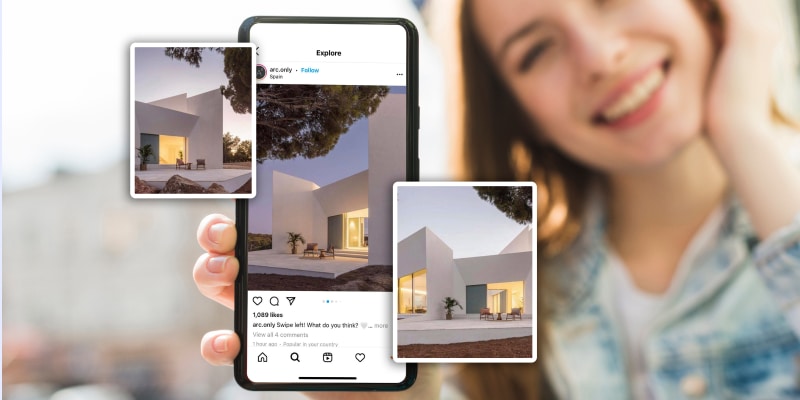 Carousel posts are not convenient only for stacking multiple images in one "album," but also they are great for driving engagement, as users need to tap the photo to see what is next.
According to Hootsuite, they drive 3x the engagement and 1.4x the reach of other post types.
2. Put Instagram sticker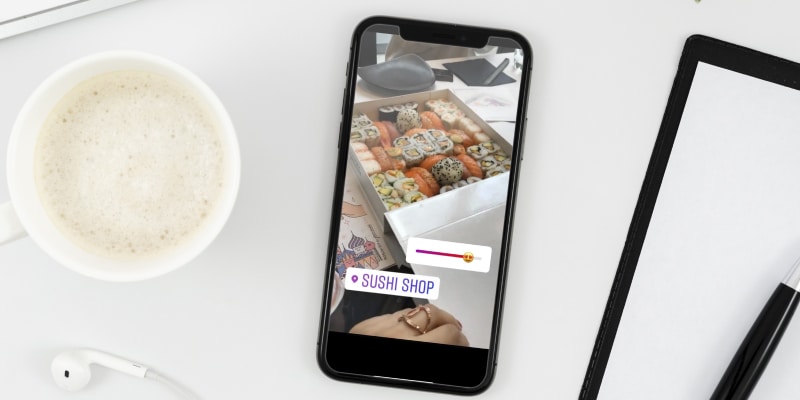 Who doesn't like stickers?
They are a fun, engaging, and awesome way to get feedback from your target audience.
Instagram stickers like the emoji slider, polls, and quizzes are great for increasing engagement as users need to engage in some way with your story.
3. Pay attention to hashtags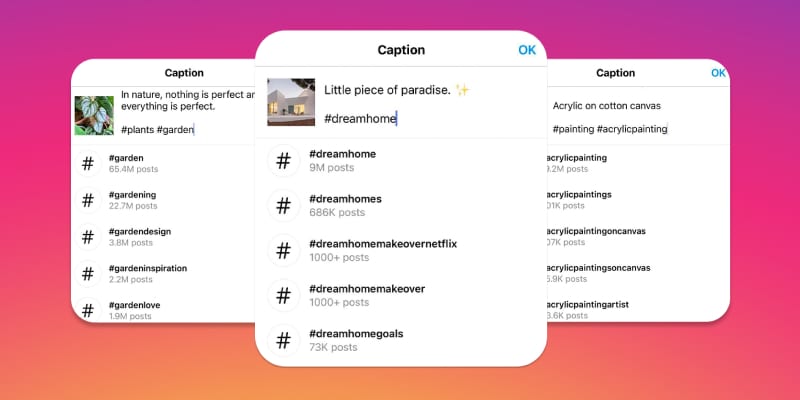 Hashtags are primarily used for post categorization and are a great help for all users looking for something like a place to travel, restaurants, fitness, etc.
Use hashtags strategically and with relevancy in mind when creating new posts.
Hashtags can get you discovered by people who don't follow you but look for content such as yours.
4. Cross-promote Instagram content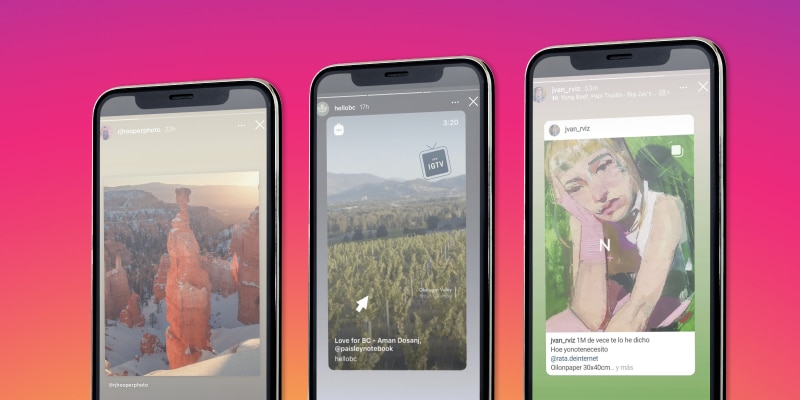 With so many new features on the horizon, Instagram turned into a great place for cross-promotion for your Instagram account.
Creators can experiment with the various features offered by Instagram and promote themselves or their product with quality content on reals, through igtv videos or stories.
5. Check Instagram Analytics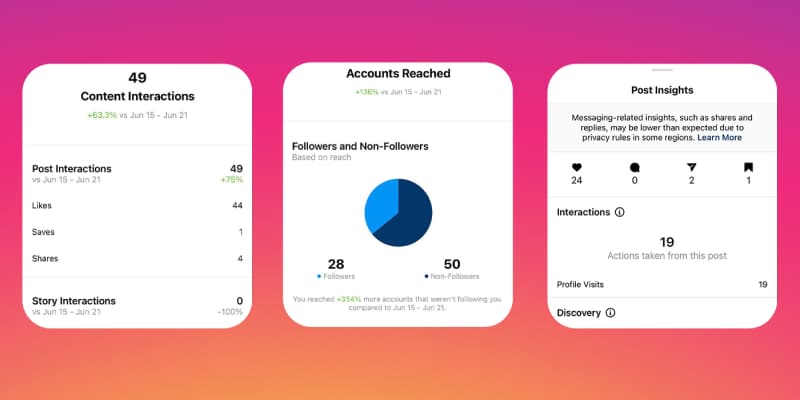 Instagram insights can help you understand which of your posts performs best and what type of content your followers enjoy seeing from you.
Monitoring key metrics like when your audience is most active, their gender, and geographical location can give you an idea of what content to post and when to post.
It would be a shame to create a high-quality post that no one will see just because the audience is not active at the moment.
6. Try out Instagram's latest features
Instagram always boosts users' willingness to try out their latest features.
And the latest feature of Instagram is Reels, so using this new feature and all the Instagram updates that come with it can help you achieve more exposure on the app.
Final thoughts
The Instagram algorithm changes over time to serve users with the most relevant and quality content possible.
While signals and the whole machine learning philosophy will constantly be changing, creative and useful content that drives engagement will be the thing that Instagram will constantly prioritize.