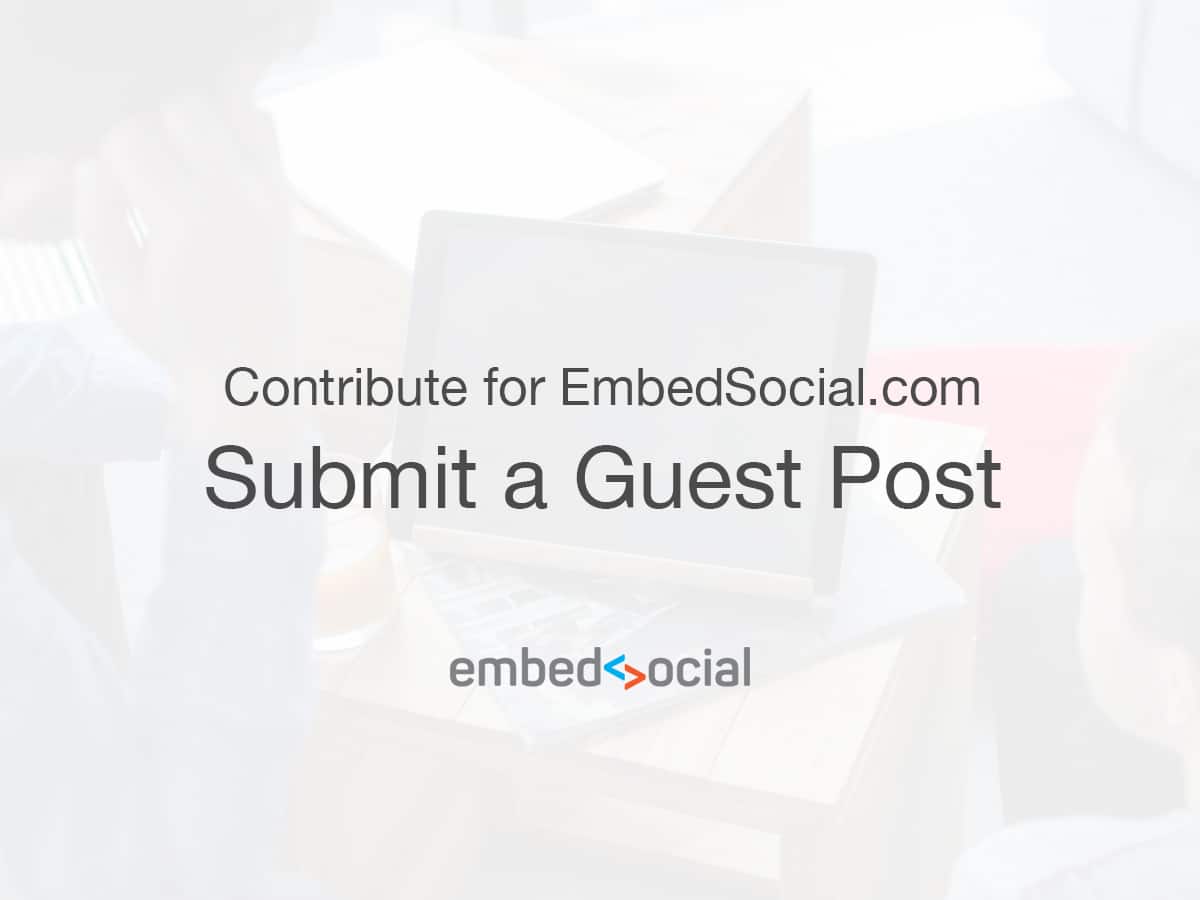 Hey, I am Kate, the content geek at EmbedSocial and if you are looking to submit a guest post for our Blog, you are at the right place.
I and my team would be happy to offer a free access to our platform in an exchange of a blog article, review or a Youtube video where you present our plugins.
Backlink opportunity: Instagram Stories Study
If you or any of your clients have more than 10K Instagram followers and are doing sales through Instagram, you can take part of this study.
Just, fill in this form https://goo.gl/forms/1bqm9nt8wXqN3tFH2 and you will get exposure on our blog, email list, and social media.
Guest post guidelines
Submit guest post for the following topics: Growth Hacking, SEO, Internet Marketing, WordPress Plugins, Mobile development, Facebook advertising, Facebook API development or marketing topics related to other social networks;
We will publish a self-promoting post only if it has real value for our readers;
The post length must be more than 2000-word count;
Make sure your post is grammatically accurate and properly edited;
Please use simple and understandable language;
Fees apply for a sponsored post.
Submit Guest Post
You do not need to submit any forms, just drop me an email at katerina [@] embedsocial [.] com with the following:
Include this Email title – Guest Post Submission;
Write the post headline in the email body, example "How to Display Instagram Album on Your Website";
Attach a post image bigger than 700px and at least two more other images or graphics for the article body or send link from Google Drive photo or similar cloud service;
Attach a doc file with your post article and include an author bio section at the bottom of the post or you can send a link from Google Drive document or similar;
After the submission, our team will review the post and will inform you in 5 days about it's status.
We are expecting your guest post and will love to see your work published on our blog.
Click here to see an example of skyscraper post.