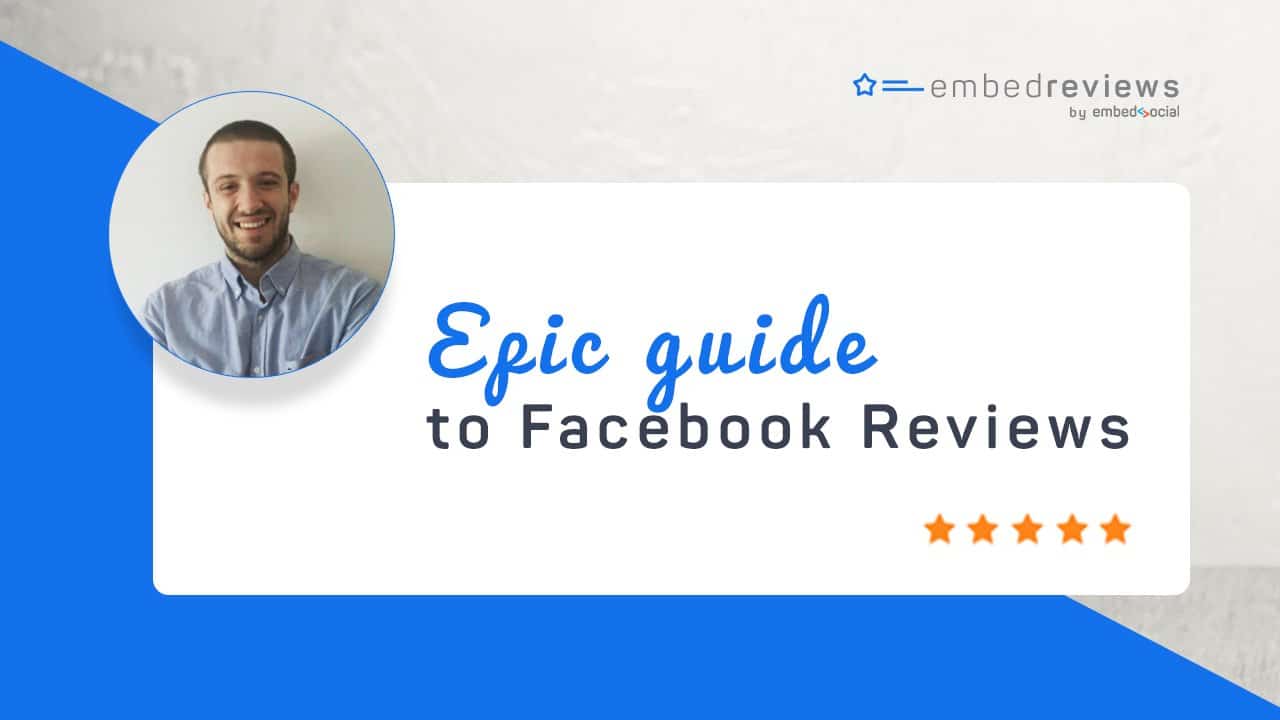 The Ultimate and Epic Guide to Facebook Reviews
Have you ever thought to activate the Facebook Reviews tab on your Facebook business Page?! Well, this post will convince you to do so.
The benefit of having the option of accepting direct reviews from your customers is a new chapter in your surge for transparent communication with your customers.
Just think about the possibilities that the satisfied customers can deliver for your business. There is an opportunity to start selling to new customers with the help of the existing ones. And, sure this is one of the most effective sales channels for your business. If you want to proffesionally manage and display your Facebook reviews on your websites, you can check out EmbedReviews, a full-fetured solution for your Facebook reviews.
Below are the top 5 benefits that the Facebook Reviews can bring to your business:
Increase organic reach
Boost credibility
Promote positive and direct customer service;
Get top position at Facebook professional services
Gain immediate trust
To start receiving the listed benefits, you will need to understand the basics of the mechanics behind the Facebook Reviews.
Let's start!
First, you will need to activate the Facebook Reviews tab on your Facebook Page
1. How to add Reviews Tab to your Facebook page?
If you have not yet received the invitation for adding the Facebook Reviews tab, no worries, just navigate to your Facebook page and follow the steps below:
Navigate to the Settings section
Click 'Edit Page'
Scroll down and click 'Add tab'
Find  'Reviews' in the list of tabs and click 'Add tab'
That's it! The Reviews tab will appear on your page.
Please note: If this option is not available for your page you might need to change your page category. Navigate to your page-> Click "About" -> Click Edit "Category" -> choose any category that describes you as a business.
Here is a quick video about this:
2. How to Post the first Facebook Review?
In other words, educate your clients how to post the first reviews on your Facebook Page. The steps are the following: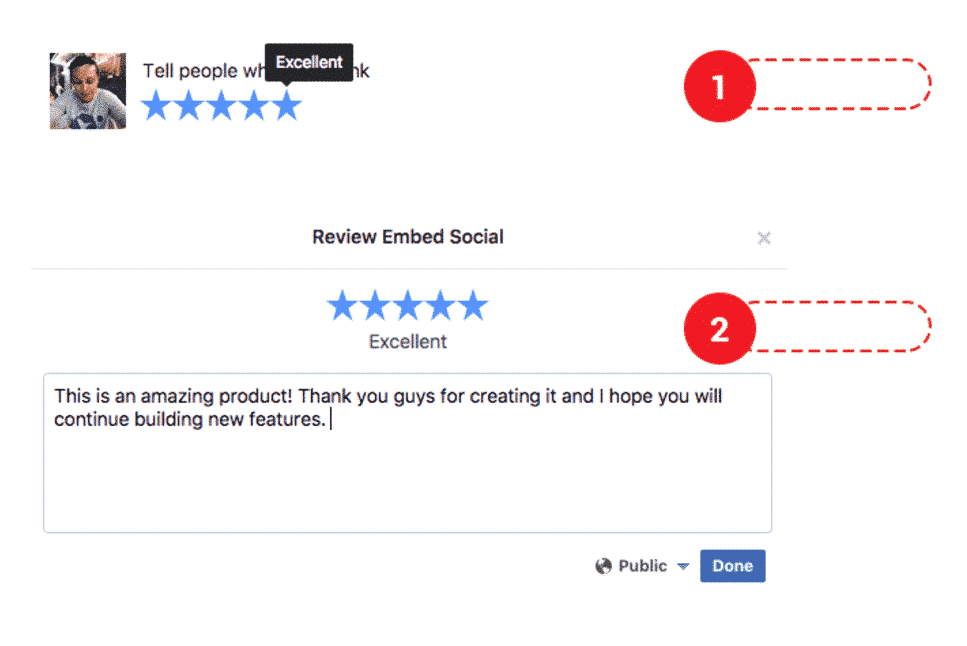 Go to: https://www.facebook.com/YourPageName/reviews or click the "Reviews" tab on your page
Click the fifth star (Excellent)
A pop-up will appear with a text area where you can write your review
Click 'Done'
Note: The review should be more than 50 characters.
Once a user posts the review on your Facebook page, it will appear as a post on his Facebook timeline.
3.How to Delete/Report a Facebook Review?
The platform does not allow the Facebook Page admins to delete a negative review or any other review for that matter. Still, the admin can report a review that does not comply with the Facebook Community Standards. To do so, follow these steps:
Navigate to the negative review
Click the top right arrow
Click 'Report post'
Choose the reason and click 'Continue'.
Or if you prefer, watch the video below with detailed instructions for how to report a Facebook Reviews on your Facebook Page:
4. How to know that you've received a Facebook Review?
To make sure that you will never miss a review on your Facebook page, you should activate an option to receive a notification every time a new review is posted on your Facebook page.
To activate the notifications option, follow the steps below:
Navigate to the 'Settings' sections of your Facebook page
Click the 'Notifications' tab
Select the first option 'Get a notification each time there is activity on your Page
Then, the 'New Reviews' notifications option will be by default turned on.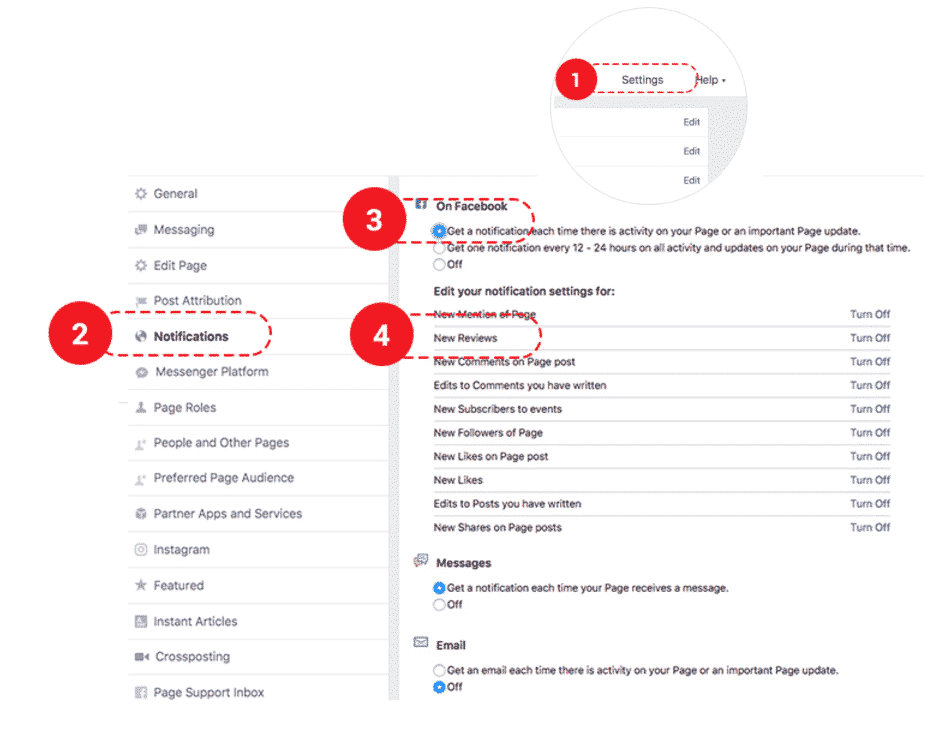 Here is a quick video explaining this:
5. How to promote your Facebook Reviews?
So you've finally reached to the fun part. This section suggests cool tactics that can help you reach customers that are willing to add a 5-star review on your Facebook page.
The actions that you can easily do without any ad spend can be online and offline too.
Here are some interesting offline tips:
Add a sign to your counter, shopping window, tables, walls or any visual part of your offline premises. Get the official Facebook 'Review US' stickers here.
Ask some of the regular customers if they can post a Facebook Review. Here is an example:
"Thanks for stopping by again [customer name]". 
"Do you use Facebook? The reason I ask is that we have a Facebook Reviews section that we use to collect our customer's comments. Would you be interested in posting one?"  (hopefully, he will 🙂 )
"That will be great, thanks a lot!"  (you can add a special discount if you want for any review posted by the customer)
Use Facebook Wi-Fi to ask visitors to check-in at your place and post a Facebook review. In order to use this tactic it will require some technical expertise, so in order to begin, you will need to purchase a router that supports Facebook Wi-Fi and follow the configuration instructions.
For your online promotional activities, you can embed a 'Review us on Facebook button on your website or thank you pages. (Get free HTML & CSS buttons here)
Use your Facebook Reviews to create Facebook ads for retargeting your initial leads. Here is an example: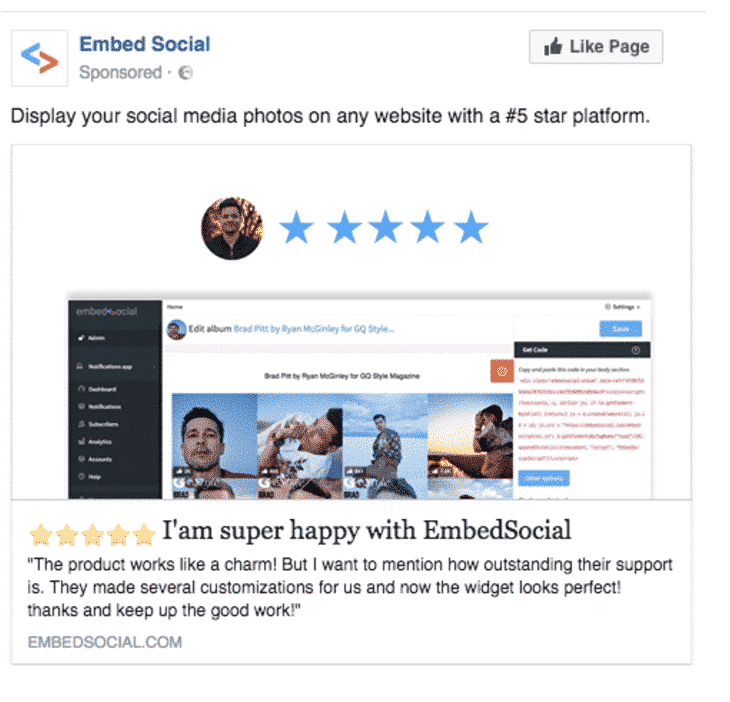 Create a Facebook contest – Ask Facebook fans to write a review and receive a coupon code or a discount.
Ask your customers to post a review on your Facebook page and display their reviews on the page. Here is an example: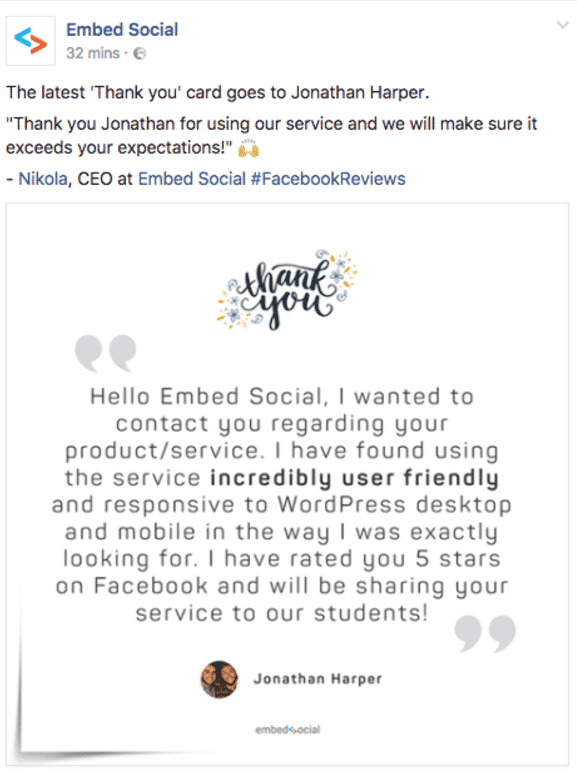 Bonus: How to embed Facebook Reviews on your website?  
Can you imagine if there was a way to embed your Facebook reviews on your website? And what if they can auto-update each time a new user gives you a 5-star review?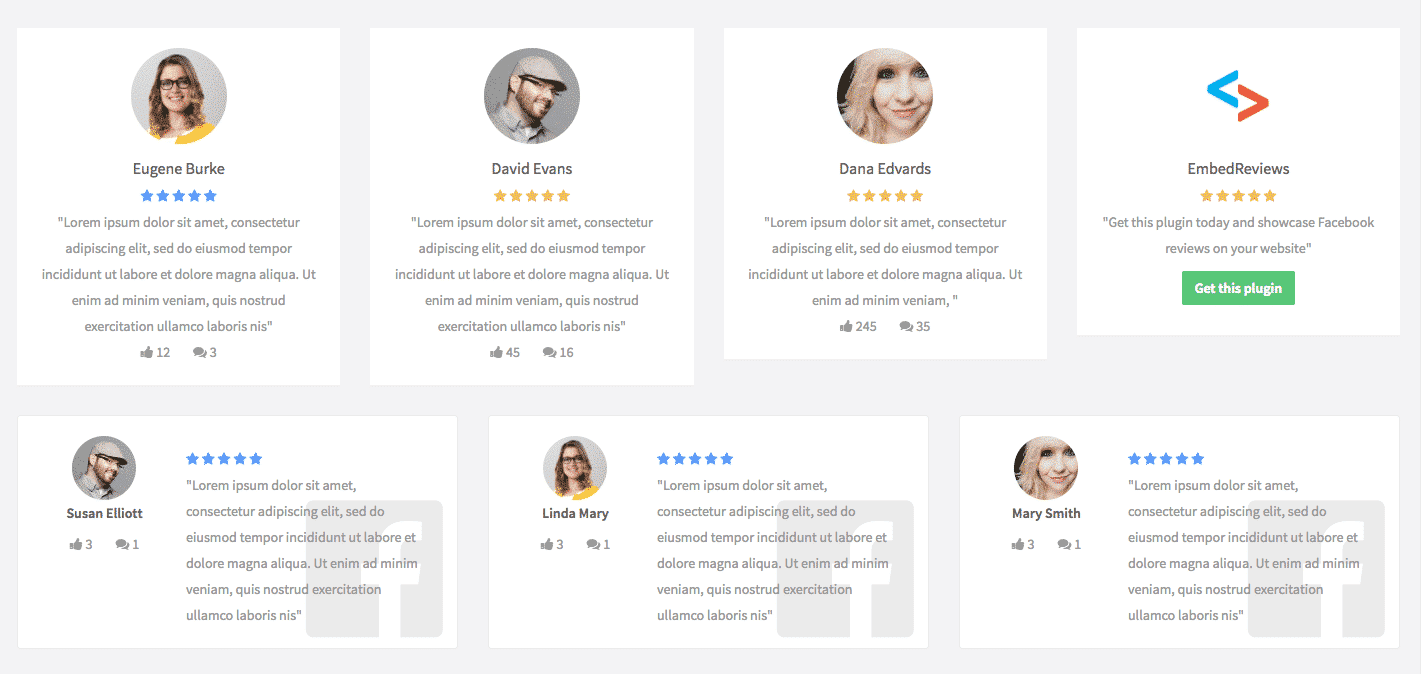 Useful, right?!
Well, this is possible and it is provided by EmbedReviews.
If you want to try it, create your account and embed Facebook reviews on your website, right now.
I hope I've convinced you to start using Facebook Reviews in your growth hacking tactics.
Let me know if you have activated Facebook Reviews on your website!
Are you improving your Facebook organic reach?
Post your experience in the comments below or download this guide as an eBook below:
Download the Ultimate Facebook Reviews Playbook [FREE]
Everything you need to know about Facebook Reviews and how you can increase the organic reach of your Facebook Page.
Get your copy now!