The world literally changed! Dramatically!
In just a few months our everyday normal became uncertain.
The need for social distancing and spending time at home, have impacted how we consume, purchase, and interact.
The crisis initial surge accelerated the adoption of e-Commerce.
To address this and also to understand the behavior of the increased e-Commerce buyers, I shared my thoughts on a webinar with the topic of Why Reviews are Important during this uncertain COVID crisis.
Covid-19 impact on e-Commerce (data)
According to Adobe Analytics data, e-Commerce in the U.S. has grown 25% from March 13-15 compared to the baseline period of March 1-11.
And this big online move of the consumers meant only one thing – businesses had to move too!
It fast-tracked their online adoption and many had to quickly learn how to manage their eCommerce operations, using new tools and new eCommerce platforms.
And to make it, one of the most crucial success factors is the consumer itself.
The challenge is to understand the online consumers – how they search, how they learn about you, how they actually pay and consume your products or services. And most importantly – how they come again and buy again on your online store.
Important online reviews statistics
The latest survey by BrightLocal reveals that consumers are eager to read reviews for local businesses.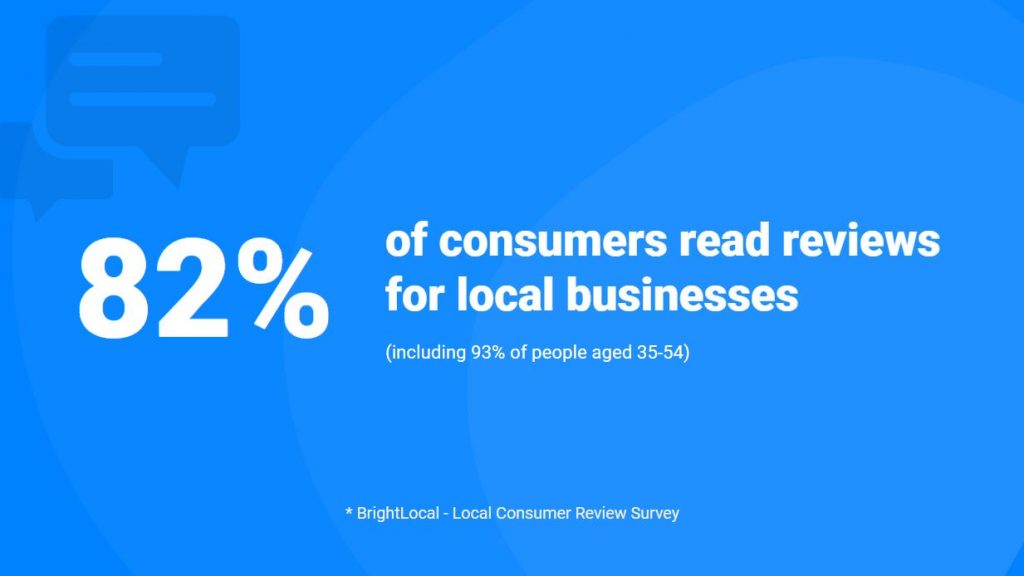 As numbers confirm, there is a proven success that when companies ask their customers for a review, they respond.
So, encourage online customer reviews! Create a flawless review collection process in your company, build reviews collection points on your website, emails, or even in your offline premises.
Displaying positive online reviews can significantly impact conversion rates. And according to Spiegel's research, obviously, the first five reviews are the ones that make a huge difference.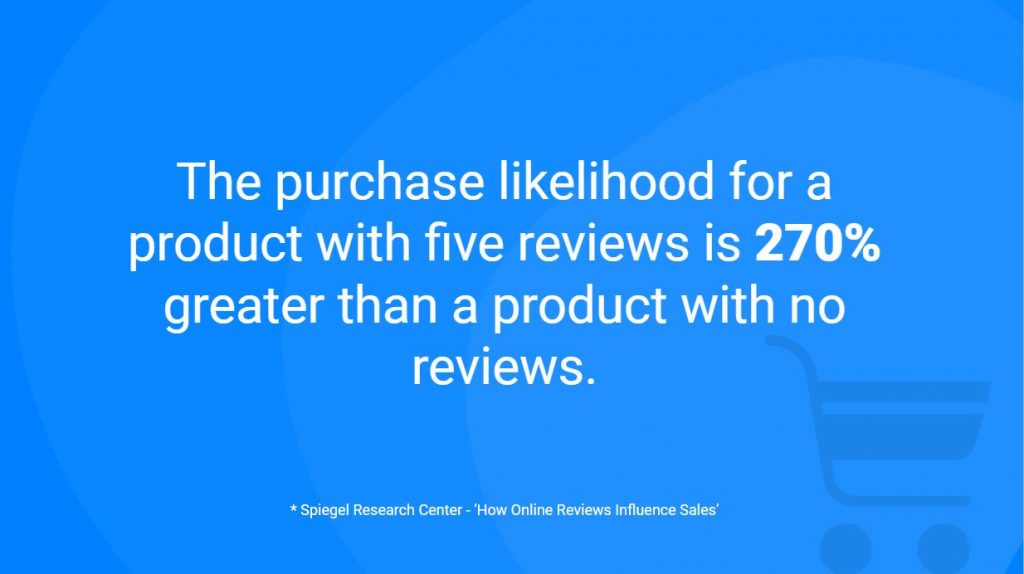 Having that said, let me summarise the most important reasons why both positive reviews and the negative ones can greatly impact the growth of your business.
5 reasons why reviews are so important for e-Commerce
1. Act as social proof
Reviews posted by real people are social proof of the credibility of a certain company. As more people share their experience for a product they have purchased, it builds up social evidence similar to friend's recommendations in the offline world.
And even if you have a negative review, it's still proof that somebody bought your product and it's legit. It's not always that people are not satisfied with your product, but sometimes it can be the customer support or the dropshipping process that made them write a bad one. After all, any review is better than no review!
2. Increase brand exposure
By giving people unique experiences they are willing to share on social media or other reviews directories, reviews are one of the easiest ways to expose your brand and create an environment to attract brand ambassadors.
In other words, it's a form of free marketing to get exposure to new people and customers that will come from those recommendations. Getting people to share their experiences in the form of a review, will create an impression of being closer to the brand.
3. Increase online reputation
Word of mouth happens in the online space now. And the reviews shared by a significant number of your customers will help you build a strong online reputation and authority in your industry. So, you need to keep reviews coming all the time. 
Even if you have a lot of reviews, people will trust the reviews that are more recent (not older than 3 months). The reason is obvious – things change all the time and customers want to know what are the most recent experiences people are having with your product.
4. Chance to improve
Contrary to popular belief, negative customer feedback can actually save your business! This will give you a pathway from a user's perspective that you can follow and implement it to upgrade your offer.
Just by listening to customer's feedback, responding and implementing it in your business, you will have real information on the areas where your business can become better, change quickly and adapt. Customer testimonials will give you insights into your business that you cannot find it anywhere else.
After all, no matter the size of the business you are in, reading customer reviews can help you get the feedback you may not be getting from your employees (in case they are too afraid to share the feedback with you).
5. Influence buying decisions
Once you start showing reviews, conversion rates grow up! As mentioned before, surveys show that having a minimum of 5 reviews on your product page will significantly impact the purchasing decision.
It's like an endless cycle – once you start displaying reviews, you will get even more reviews. Potential customers will visit your website, they will read customer experiences and then buy the product.
And once they buy the product, they will also leave a new review. It will create a viral loop that you can use to grow your business.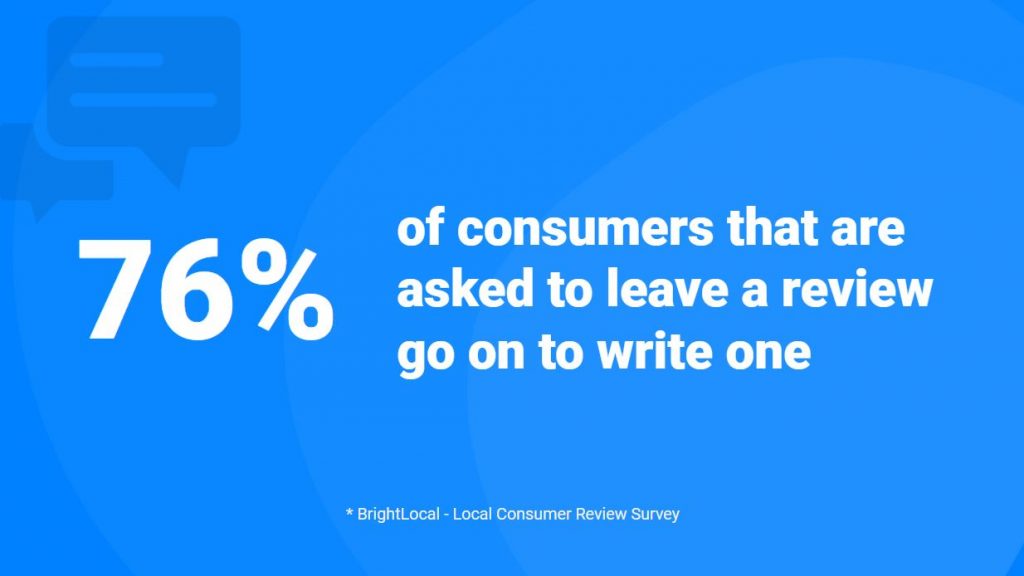 EmbedSocial's tools for online reviews
To help businesses collect, display, and get the most out of their online reviews, we at EmbedSocial are building tools to make this process much easier and autonomous. From providing simple forms and buttons for any business to embed on their websites, reviews pages to show reviews, and also collect them.
Here are some of the latest tools:
Generate and embed customer reviews on Shopify stores
To help online businesses build trust with their customers, we developed Verified Reviews. It's a tool that will help Shopify store owners collect and display testimonials from their (happy) customers on their online stores. All you need to do is just ASK them!
You can set up an automatic review process, so every time you have a new purchase, the app will automatically send an email (customized by you) to the customer asking for him/her to leave a review. This way, you will get more reviews for your products, and as a result – sell more!
To make this process more efficient, we have implemented the latest Google AMP technology for email.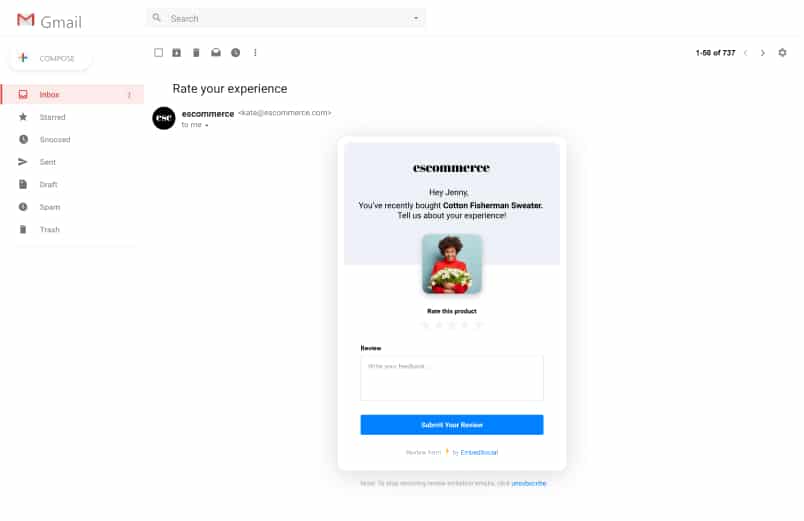 This way, if the customer is using Gmail, they will be able to see the review form right inside their email, so they can submit their testimonials and photo review in the form within the inbox without leaving the email.
READ MORE: Skyrocket Shopify Shop Reviews with AMP Emails
The bonus part is that you can import product reviews from other review sites or sales channels like AliExpress, Amazon, Google, TripAdvisor, Yelp, other Shopify apps, or social media platforms, and upload them in your Shopify account.
Afterward, you can embed the reviews as a widget on your website to encourage even more reviews coming up.
This app will help you get more reviews that will bring even more reviews and more purchases for you, effortlessly.
Collect and show photo reviews
A picture is worth a thousand words. When a customer leaves a review with a photo, potential buyers can see how the product or service looks in real life.
It immediately improves the browsing for products as people can see if the item is the same as it has been advertised. Later on, they can make a better-informed purchase decision about it.
Sometimes there is a difference between what is being advertised and what is delivered. Now, more than ever, people are wary of fake reviews. So, having photos displayed along with the review will help you sell more and build trust.
And now it's easier than ever to do that!
Every Shopify store can install the VerifiedReviews app and provide an option for customers to post a photo along with a text reviews.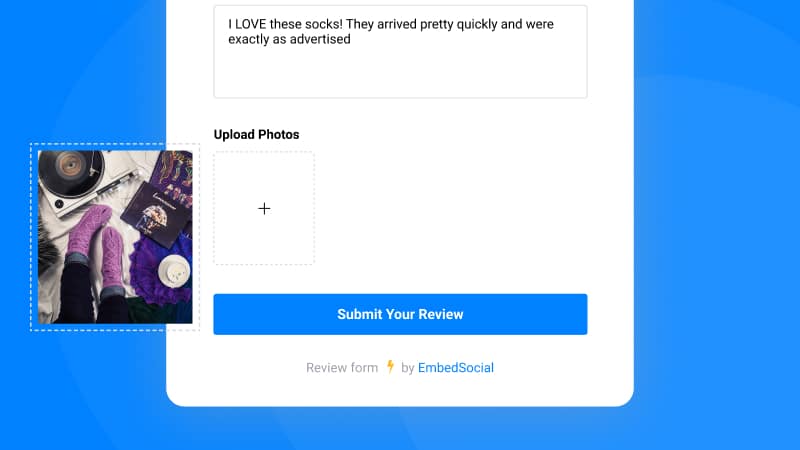 The best part.
These photos show in a modern widget just below the product info.
Thus, building more trust and visually showing how the product was used or consumed by real customers.
Build trust with Google
Consumer reviews are a great asset to your marketing strategy. They do help improve search rankings and overall SEO efforts. Using a Schema code, Google can collect from your product pages and display the rating in the organic search engine results.
So, every time shoppers will look on the search engines to find something, they can right away see the number of ratings and the review score for that product.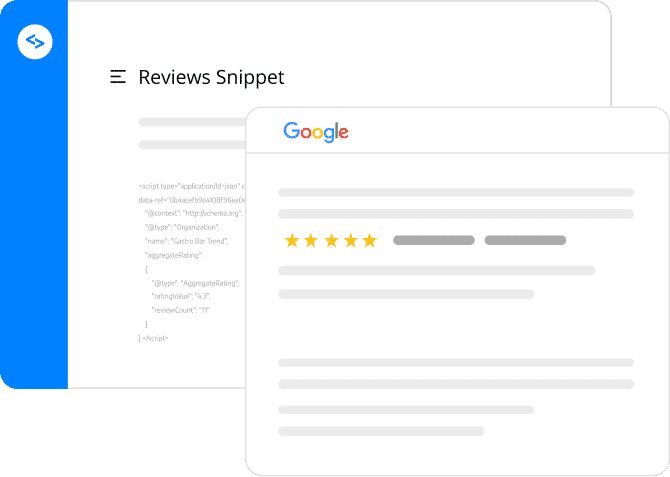 The viral loop of reviews applies here too:
Displaying star ratings in Google search results helps you get you more clicks = more visits = more people that will read the reviews = more potential buyers = new customers.
Webinar Q&A
As an often practice and the end of the webinar, some of the attendees asked a few questions.
So here is a summary:
Which platform is the best to start collecting reviews? Google or Facebook?
That depends on every business perspective, but obviously, your website is the first place where you should start asking for reviews. You can just add Leave a review button, so anyone who is on your website can leave a review even they are not a buyer. This way, you will get a lot of feedback that you can use later on.
If it makes sense for you and if you have a physical location, you can start collecting reviews on Google and Facebook. Facebook Page can also be a great channel to get new customer reviews and brand recognition.
Bottom line – any place that can help you as a foundation to start collecting reviews will help.
You mentioned that even a negative review will help. Can you explain more about that?
Oftentimes we think that we know everything about our business. We strongly believe that we are providing a great service but in the eyes of your customer, maybe we are doing something wrong and not meeting their business needs.
Still, we cannot see this from our business owner's perspective. Customer reviews, especially the negative ones, can help us see the bigger picture.
The rule of thumb: Try to understand where the user is coming from – why is he leaving the negative review?
Listen carefully when people are writing down why they are not happy with your business. If you don't listen and the negative reviews proceed, you might run out of business.
What is the best way to reply to a negative review?
First of all, thank the customer for leaving a review, even if it is a negative one. Try to understand why he left negative feedback and please don't go into defense mode and barricade your decisions.
Remember that this reply will be seen by other visitors, so it's important the way you treat every customer no matter if they leave you a positive or negative testimonial.
However, use this great opportunity to show that you really care about your clients and that you are trying hard to provide them the best experience they can get from using your product. And if the negative feedback is your fault, acknowledge the mistake and try to improve it.
Usually, a huge number of negative reviews are not connected with the product itself, but for a refund, a customer didn't get.
So, please reach out and refund the customer if it makes sense for your business. It will save you time and stress by simply giving a refund. This will put their guard down and you can more clearly understand why they are not satisfied with the product and all the reasons why your offer is not giving value to the customer. And then, move on.
When to ask the customer for a review? For example, when to send the email request?
If you have an eCommerce store, once the product is being delivered, wait for a couple of days so the customer can test the product and use it, and then ask for a review. The same goes if you have a service as an offer.
Oftentimes, you ask too soon for the review so you will get a reply that they still haven't got the product and they cannot share their testimonials. Use the trial and error method to see what works best for you.
Is it easy to implement the Shopify reviews plugin? Since we are not very tech-savvy.
Yes, it is very easy and simple. You just need to install the Shopify app and activate it. Once you activate it, you can customize the email that would be sent and activate the time-based email sequence for sending the review request emails.
It's a really user-friendly app, so you don't need any knowledge or experience to set it up. In case you don't figure out how to do it, don't hesitate to reach our customer support team in the chat bubble and we will be happy to help.
Do you have a Shopify Store? Want to get more online reviews instantly and increase sales?
To sum up
Without reviews, online stores are just like empty physical stores!
Thus, it's crucial to pay attention to what our customers are saying. When you start with your eCommerce store you need to go above and beyond and do anything possible to excite your customers and exceed their expectations.
Provide them with a great experience so they will be happy to share it with their friends and it will facilitate that viral cycle of reviews we were talking about.
After all, it's time to build trust, and using reviews is your best tool to do this! All you need to do is just ask for a review.
To watch the entire webinar, here is the video: