We've come а long ahead from the first draft of our EmbedAlbum plugin that could display only Facebook albums in a grid layout.
Just to note, this Facebook version is still free and used by thousands of web pages in different industries.
Today, we want to announce the latest updates and features that our users can already start using.
1. Admin console for the free version
Yes, you read it correctly. It is FREE, and we plan to keep the Facebook plugin free forever.
So you might ask what's new…
We want to give more to our users.
We've built an entire admin console so our free users can:
Aggregate their Facebook albums in one place
Store and access the embeddable codes all the time
Get a responsive version of the album layout
To check this new update, click here and get access to the free plugin admin console.
2. NEW PLUGIN: EmbedFeed – Facebook Social Feed Plugin
You know that time when you wanted to embed your Facebook feed on your website?! And you wanted to display it on a fully responsive web page?
Well, maybe or maybe not? , but if you do want this type of functionality as some of our users, we are announcing it today!
The Facebook Feed plugin is live in the EmbedSocial platform.
Feeds are the most requested features.
We've listened and we are starting to deliver.
Yes, you can now embed a full Facebook Feed on your website.
From this week all PRO users will get the "Facebook Feeds" option in their accounts.
The Facebook Feeds allow users to paste a link to their Facebook Page and aggregate a full grid feed of all the posts published on their Page.
The Feed includes both, posts published by the users and also by the Facebook Page admins.
Additionally, the Facebook Feeds include settings for further customization and they can update automatically once a new post is published on Facebook.
This first version includes the following features:
Edit the Feed title, change size, and color
Change post width
Limit the number of posts in the Feed
3. Announcing Facebook Reviews
If you still haven't noticed, we are announcing a new plugin.
We called it EmbedReviews, obviously, a Facebook Reviews plugin 🙂
Do you know those Facebook Reviews that users can write on your Facebook Page? No?! Well, this option is real and brings tremendous value to your business.
To learn everything about the impact of Facebook Reviews, download the EPIC playbook for Facebook Reviews.
Download the Ultimate Facebook Reviews Playbook [FREE]
Everything you need to know about Facebook Reviews and how you can increase the organic reach of your Facebook Page.
Get your copy now!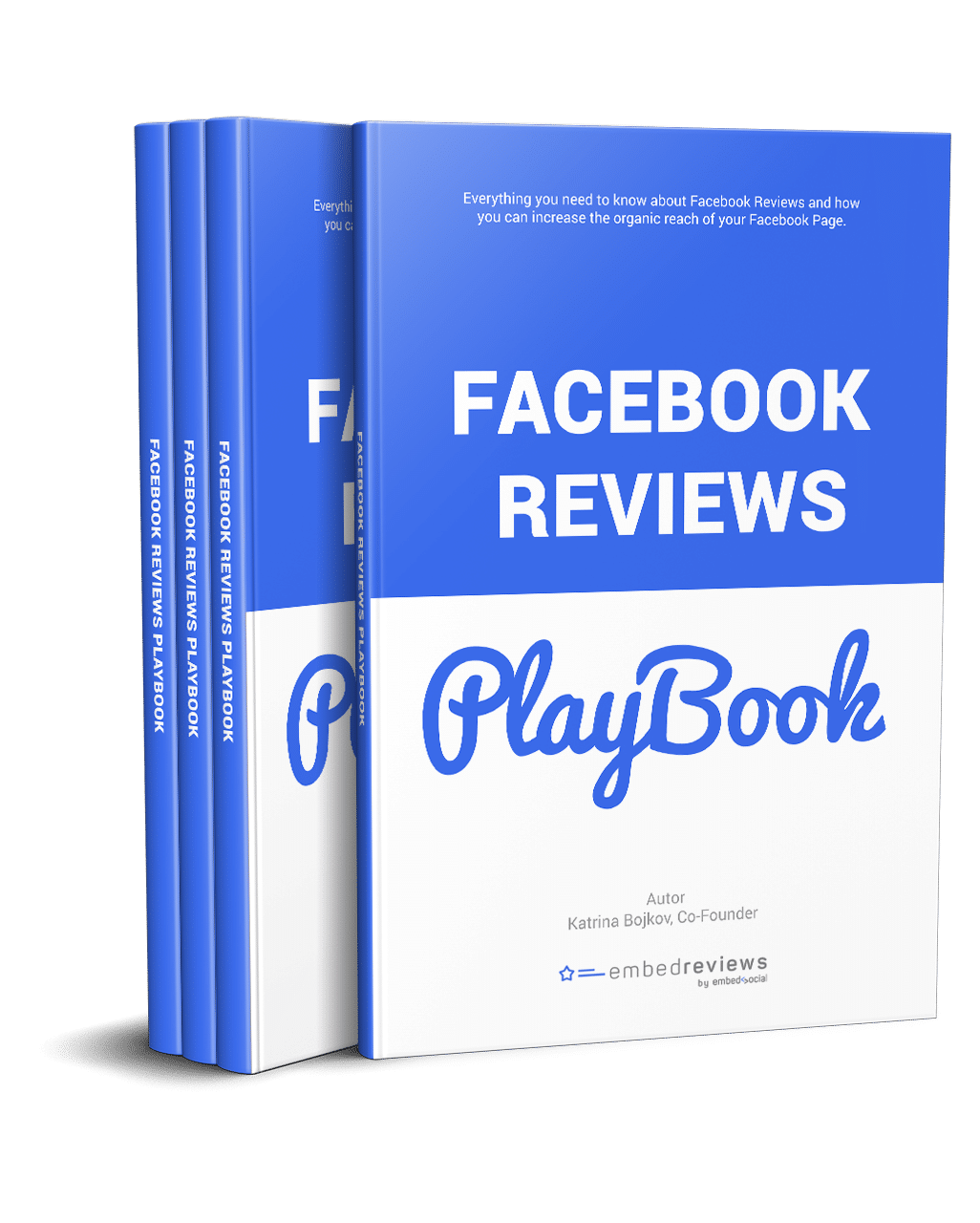 With Facebook Reviews, you get the chance to receive 5 stars from power users and you need to make the most out of this user-generated content.
One of the obvious methods to do this is to embed them on your website, create a testimonial page or display a slideshow of the Facebook reviews right on your website.
You know why? Because your current users or customers can bring more.
They can sell for you!
They are the main asset that amplifies the value of your business.
So, make sure you use them the most.
Will you use some of these features? Do you have any other features in mind?
Let us know.