Survey respondents. We know, we sigh with you.
Where can we find them, and how can we gather their precious opinion they withhold inside them?
We know how challenging it can be to distribute a survey to the right amount of people and the right people.
That's why we decided to do research and give you a few ideas where you can post your survey to gather valuable information.
From a simple share of your survey link generated by a form builder to using research agencies, the choice is yours.
Since surveying people in-person is so 2000, we made sure to include every space on the web where you can find potential survey respondents.
Also, we decided to go a step further and explain to you guys what a right responder means and how to determine an optimal number of people who will respond to your survey.
Let's dive in.
Who is the right survey respondent?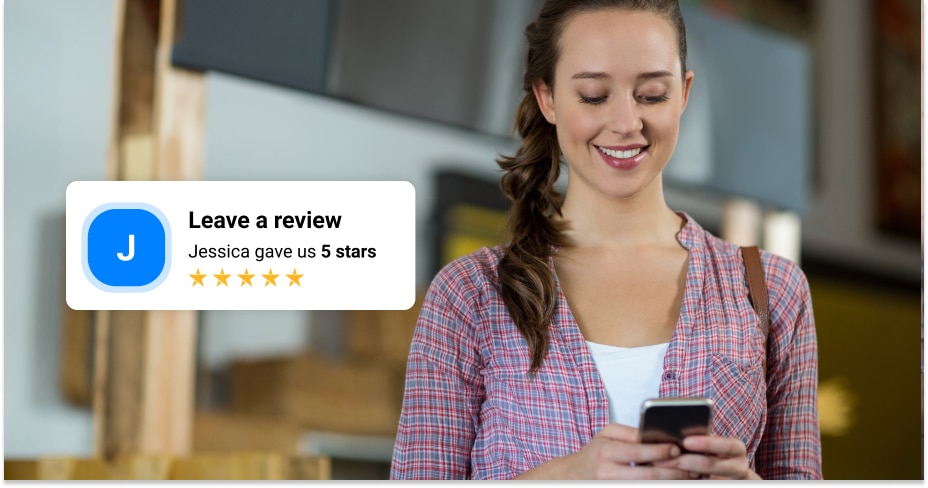 Survey respondents are people who answer your survey.
It can be anyone who has knowledge or carries valuable information for your research topic.
Let's assume you're doing market research, and you are interested in researching the level of customer satisfaction.
The right survey respondent is a customer who has been through the whole customer journey or someone who has previous experience with your business.
Based on this, the right survey respondent is every stakeholder that significantly impacts your business.
In the hunt for quality data, market researchers often use different question types like screening questions or customer feedback questions. 
These types of questions can help you eliminate the irrelevant survey takers from the pool of people you distribute the survey to.
Choosing relevant survey participants is crucial for making the right choices and caring out better decisions. Collecting customer feedback, opinions, and experiences from the right people can improve multiple business' aspects.
However, before you send the survey to the target audience, you need to select an optimal sample size to gather the right amount of answers for your research topic.
What is a sample size, and why is it important?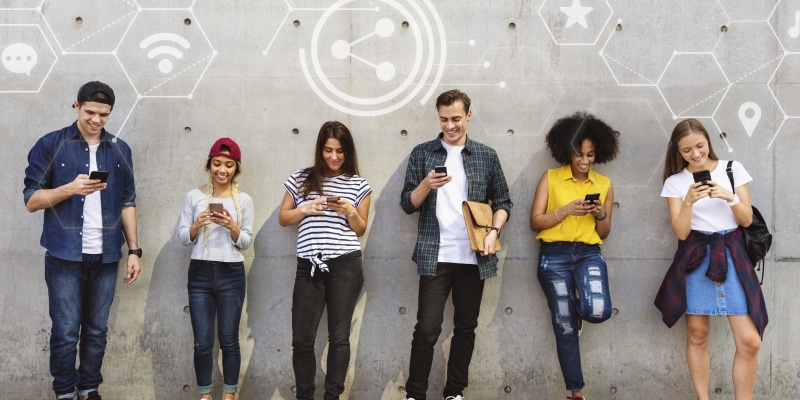 The sample size is the number of people you need to include in your survey research to understand your research topic better.
You need to determine a sample size to get the right amount of data to serve your decision-making best.
Broad sample size can get you a lot of information, but not all will be relevant. Plus, it can be a waste of time and money if the data doesn't fit your research interest.
On the other hand, a sample too small can result in a lack of valuable insight.
When determining the sample size, there are few things to keep in mind:
Population size
How many people belong in the group of your research topic? Let's assume that you are running a survey for a customer experience. In this case, you want to include everyone who is a loyal customer or has shopped at least once from your business.
The margin of error (confidence interval)
The margin of error is the range of values above and below the results from a survey.
This means that if 70% of people said they are "satisfied" with a margin of error of 5%, 65% – 75% of the survey takers are satisfied with something.
Confidence level
The confidence level is expressed in percentage and shows how sure you can be in your data's accuracy.
Standard deviation
The standard deviation is a measure of variability in a data set. A slight standard deviation means that the data set elements are close to the mean, while a significant standard deviation indicates that the group has a wide range of values.
Where to find survey respondents?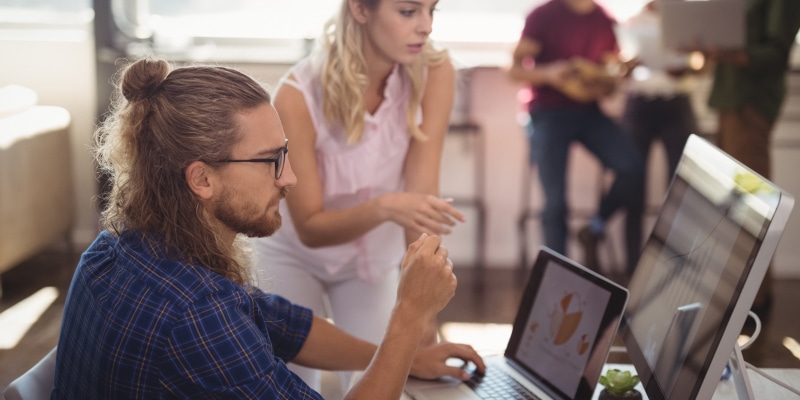 After the questionnaire is done, the proper methodology is set, and all of the above is completed, it's time to distribute the survey to a relevant group of people.
Depending on the research goal, the right respondents can be found in a lot of different places.
Therefore, we give you a few ideas on where to post your online survey and gather relevant survey responses.
1. At Work
If your colleagues can be the relevant respondents to your survey, why not use them and ask for their help on your research.
You can send them the survey via email or social media and wait for their response.
Also, you can offer yourself as a participant in their surveys if they need feedback sometimes.
2. Personal network
Can you even call your friends, friends, if they are not here to fill in your survey?
Use your personal contacts like friends and family to gain valuable insight for your research projects.
Furthermore, including your friends and family in your research study helps you gain a more diverse demographic for your research.
3. Online Forums
Forums are a goldmine of members who help each other whenever someone has a dilemma about a particular question.
Plus, they have every topic under the sun. So, the chances to find panelists and gather high-quality data are pretty big.
Forums like Quora and Reddit are often built on a higher sense of community, so you can expect a high response rate.
But before you post your survey and hope for the best, consider that it might get ignored or labeled as spam.
To fix this, you can try to get in touch with the administrators and explain who you are and what your research is about.
When you get the green light, provide credibility to the forum community by explaining the study's purpose, how long it takes to fill in your survey, and how you will use their answers.
If you want to go a step further, you can leave your email address or phone number.
4. Social media and groups
Another blessing today's world offers is the power of social media.
I don't have to tell you that social media platforms like Linkedin, Facebook, Instagram, Twitter, etc., are already widespread and hold a considerable number of users.
You can post the survey link on your personal page and ask for people to opt-in to your research and share it on their walls to help you with the data collection.
You can even create a sponsored camping on Facebook and target people in that way.
The downside of this part is that Facebook shows ads to people who are most likely to click on them.
So, the data you gather might not be as objective as you hope to be.
Another way to use social media for research purposes is through Facebook groups. Facebook groups are a lot like forums.
Users gather in groups to share their knowledge, issues, experiences on a specific topic.
Just keep in mind that some groups have stricter rules and don't allow posting surveys or ads right away.
5. Email list
If you are one of the few who do not use social media, then email is an option to reach more people.
Emails are also a more personalized way of communicating with people. That is if you already have an email list that can serve your purpose.
On the other hand, if you decide to download one, keep in mind the GDPR and EU's privacy law and the possibility that your emails might be marked as spam.
6. Market research agencies and platforms
Market research agencies gather, monitor, and analyze data from competitors, customers, and other elements that influence the market.
You can hire a market research agency to find survey respondents if you have a more extensive research project on your hands.
Usually, these types of agencies have rich experience in conducting high-quality questionnaires and forming focus groups.
Market research agencies survey people through multiple methods like interviews, observation, surveys, etc. And they offer both quantitative and qualitative types of research.
They are often hired from other market research agencies that already have surveys but need survey respondents to participate in the surveys.
The main benefit of hiring a market research agency is getting a carefully chosen reliable group of people to fill in your survey. Therefore the results are more reliable.
A similar type of mediator between you and the respondents is survey platforms.
Once you submit your survey on these platforms, it becomes a part of a group of other surveys that are later assigned to the respondents.
Who gets the survey depends on the respondent's demographic profile you choose.
Some of these online panels offer the service for free under the condition that you take part in someone else's survey.
And sometimes, the survey platforms pay a small fee, give points or donate a charity in the respondents' name to thank them for taking the time to complete the survey.
7. Embed the survey on your website or blog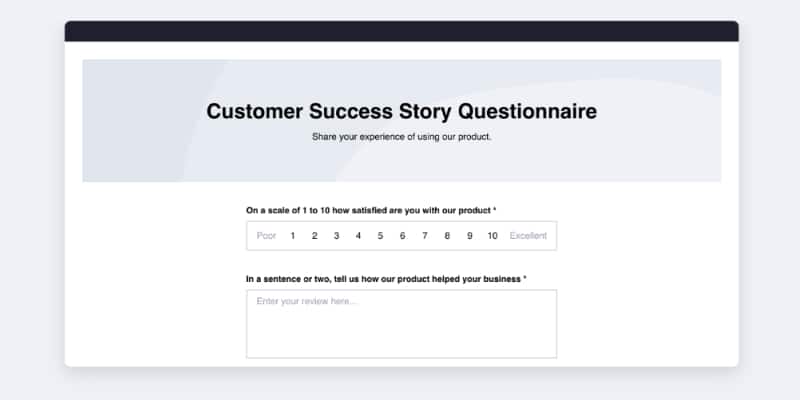 One of the solutions for finding people to fill in your survey is to embed it on your website.
The best part is that with today's survey software integrating a template is super easy and quick. You can do it in a few clicks.
For example, EmbedForms is an online form builder that offers professional survey design and pre-made, industry-based survey questions.
You can easily embed the form on your website by copy-pasting the code into your HTML. Additionally, you can gather, monitor, and analyze the survey results in real-time directly from the system.
And don't worry about the pricing because it's completely free.
8. Your physical location: QR codes
With the coronavirus outbreak, QR codes became more popular since people were careful about touching stuff like menus to get more information and also not being able to visit physical locations where usually business would conduct their surveys.
For example, conducting restaurant surveys especially in the past year was a challenge due to the no physical ability to interact and ask for feedback from the guests. So, using QR codes on delivery boxes, layers, and similar physical spots is one of the ways to do this survey and gather feedback data.
There are thousands of QR code apps on the web, so making one shouldn't be a problem. After that, you can print it and post it on different fiscal locations, post it on social media, or send the code via email.
Wrapping up
Gathering survey data can be a bummer. However, using the right distribution methods, professional-looking design, and clear description can ease the pain.
Try using some of the methods mentioned above and start gathering relevant data right away.
As a summary here is a list of the things you can do to get more respondents:
Identify the right respondents

Design mobile-friendly survey forms

Reach out to your closest network
Use all social media accounts + paid to advertise if it's in your budget
Give incentives

Use online respondant services
Also, we are constantly updating our list, so feel free to share your creative ideas for gathering valuable information.