Google My Business was recently renamed to Google Business Profile and got new features to ease the way people access their business listings on Google.
This is a move toward positioning the Google Business Profile as the best tool for local businesses to improve their online presence, reach potential customers, get discovered, and continue communication with new customers. It is the most effective digital marketing tool that utilizes the great adoption of Google Maps by customers when deciding to use local services or products. 
Google Business Profile (former Google My Business) is like managing a social media profile aimed specifically at local businesses to improve search rankings with local SEO and customer reviews.  
I mentioned 'quietly' as they do not over-promise, and there are very low-key announcements about new features that usually business owners don't get to hear/read about.
So in this post, we will keep track of all the latest Google My Business updates and bring you more clarity on how you can utilize this powerful and free tool.
Manage GMB Profile directly on Google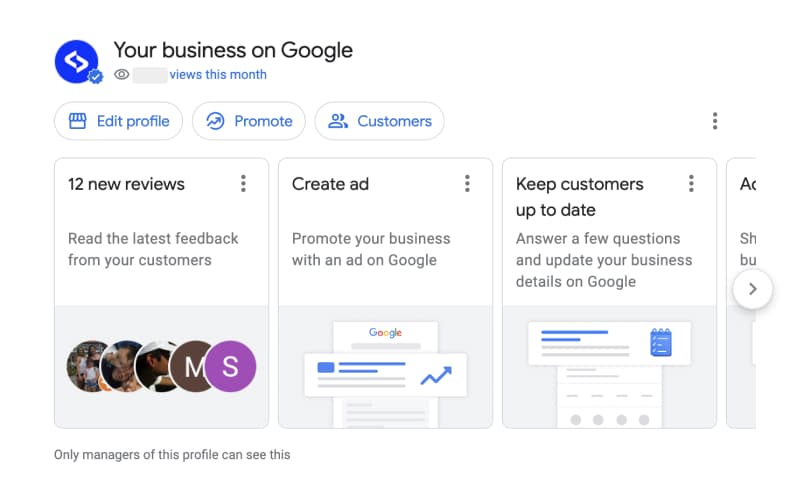 With the recent update, Google pushes Google My Business's most useful features to a more visible location – the search results page. 
Previously it was harder to use the Google My Business dashboard from a desktop as its URL is longer and not that obvious, so most of the users trying to find this URL would type in Google search to get the URL from the SERP and again navigate to the actual Google My Business listing. 
With this new update, you can access your GMB in Google search and maps.
Here is how to do this:
If you log in with your Google account that manages your Google my business profile, you can access the Google My Business account by typing your business name in the Google search results.
You will see this new panel:
It is a summary of all the features that you can interact with regularly right in the local search results. Now it is easier to have these options right at your fingertips. 
Here is what you can do actually:
View the latest reviews and star ratings
Respond quickly to your Google reviews
Create Google Ads – faster and much easier
Create a Google post in a quick popup and promote your special offers
View Google analytics and insights
Update your GMB listing, such as business information, phone number, business description, business category, etc. 
It's now even easier to view phone call metrics received from the profile, number of searchers, search queries, number of new online reviews etc. 
Google My Business Messaging on Desktop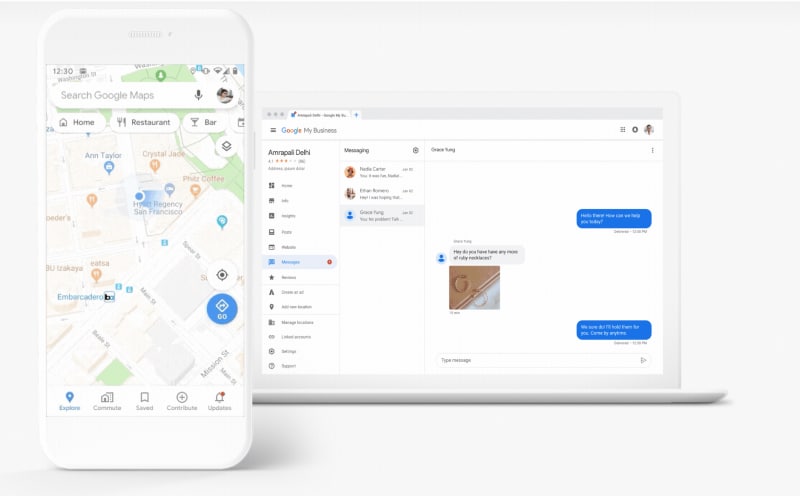 Similar to other Google My Business features, the messaging functionality is not well promoted.
It is available in the Google My Business app, but most of the account managers do not use it or are still not familiar with the existence of the app.
But Google is making progress on that front and, beginning this year, has provided the same mobile app chat option inside the desktop dashboard. 
Here is how Chat on Google Maps works:
When messaging is enabled, customers will see a "Chat" button on their Google Maps Business Profile and will be able to message you at any time.
This is a great addition to the tool suite as most small businesses spend lots of time in front of their computer, and with the chat opened, they are able to answer questions from potential users quickly. 
Here is a quick step-by-step on how to chat with customers on Google Maps by using the new shortcuts in Google search.
Search for your brand in Google search, so it provides the GMB shortcuts
Click on 'Customers'
In the popup, choose Messages
A new popup will open with all chats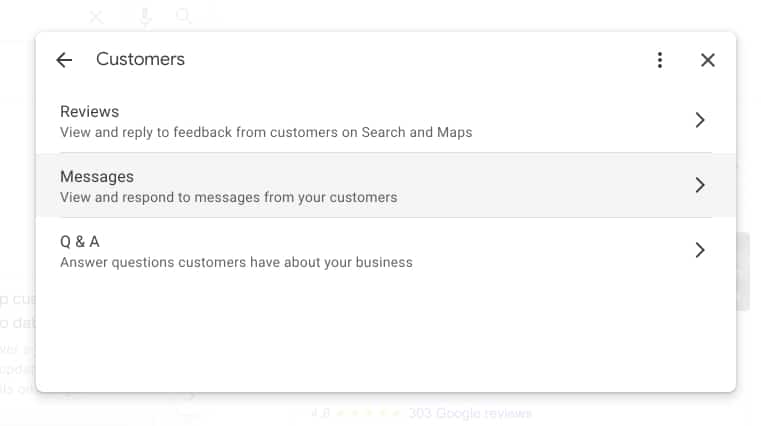 Here on the chat screen, you can reply back to the customers who requested information on your GMB profile.
To ensure a great experience for your customers, follow the chat guidelines.
FYI: You can embed Google reviews widget automatically with EmbedReviews platform. Start a free trial and display your Google reviews now.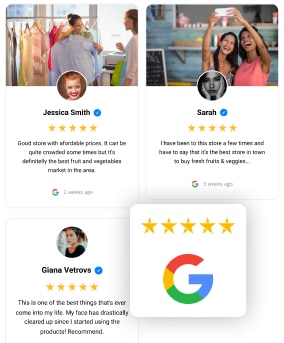 Generate & embed your Google Reviews.
Try EmbedReviews, generate Facebook and Google reviews, and display social media reviews widgets on your website. Automatically and in seconds.
All PRO features | Cancel any time.