We just released a new lightbox mode called Vertical lightbox.
The vertical lightbox gives you an immersive experience as users view your photos or reviews in a full-screen, vertical format. This allows them to browse through the content easily and quickly find what they're looking for. And since it's a vertical layout, the design ensures that all of your content is presented in its best possible form.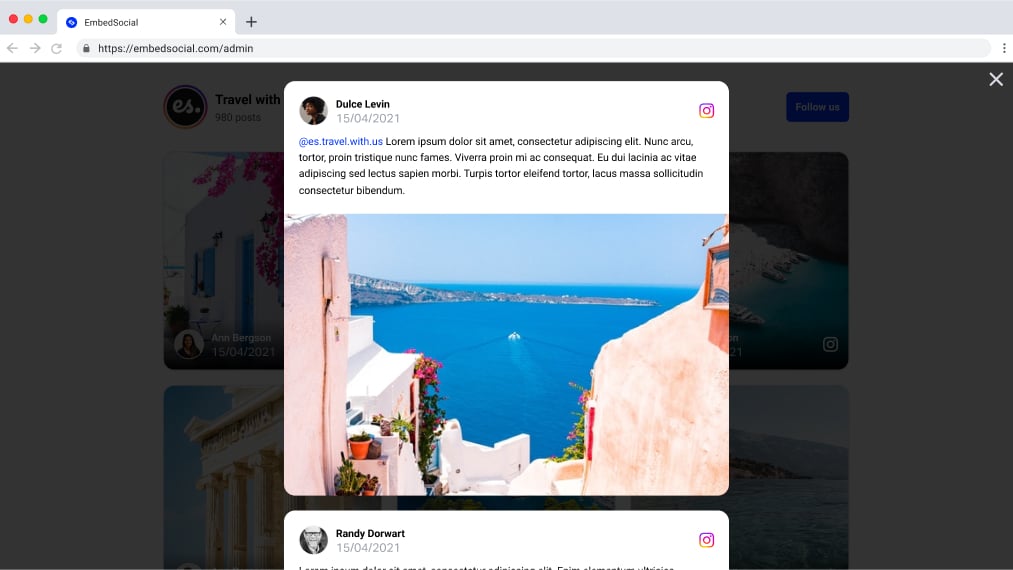 It is great for businesses that want to showcase their reviews or photos in a way that engages visitors, encourages them to engage with the content, and provides an efficient user experience.
For mobile users, the vertical lightbox automatically adjusts its dimensions to fit the screen size and orientation, so you can rest assured that your content will look just as great on their devices.
This new setting is available now for all users of EmbedFeed and EmbedReviews.
How to activate the vertical lightbox
It is simple and easy.
Just open an existing widget, and in the "Settings" panel under Card settings, click on "Open Content in Vertical Lightbox," and you're good to go!
Here are the steps with screenshots for showing reviews in a vertical lightbox:
First, sign in to your EmbedSocial account, click "Widgets," and open the widget where you want to change the lightbox
Step 1: In the widget editor, click Card located in the left Settings panel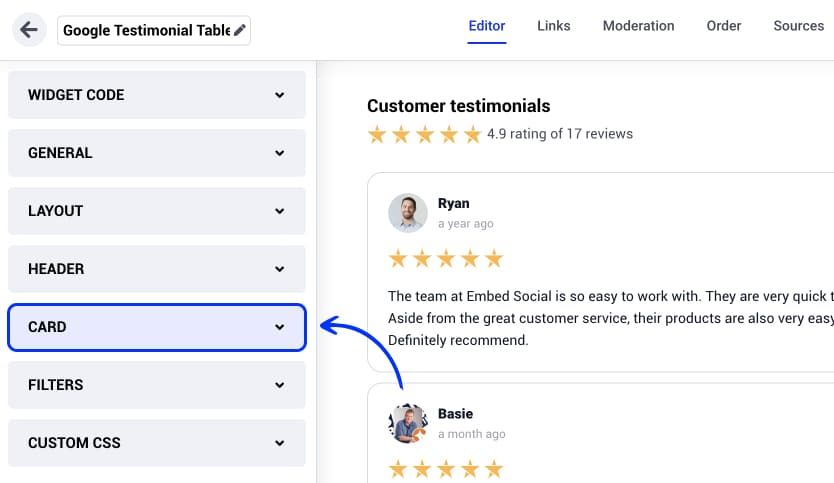 Step 2: In the setting lightbox direction, switch to Vertical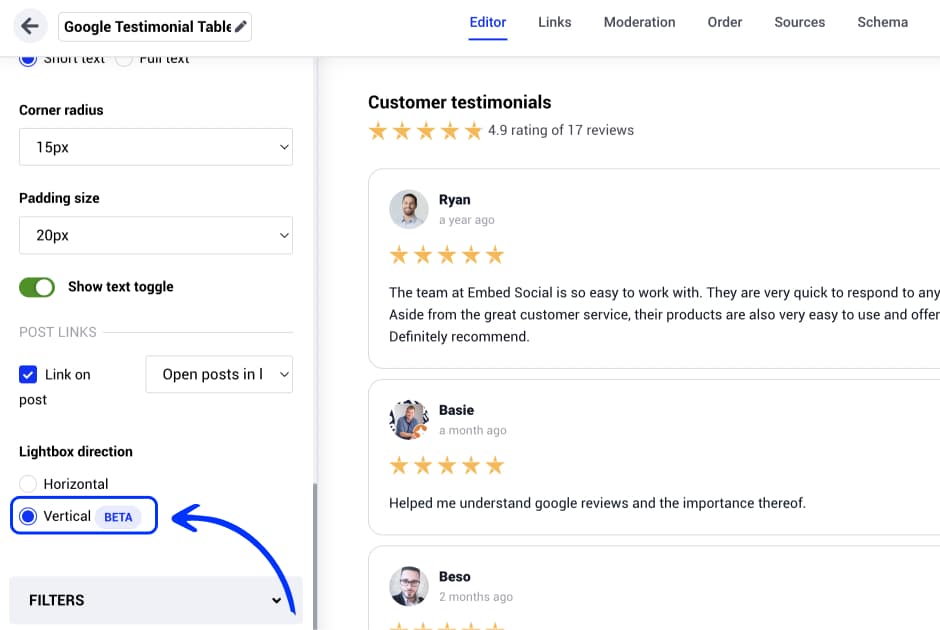 Step 3: Click "Save' and to preview, click on a review that will open it in a lightbox mode, as shown below: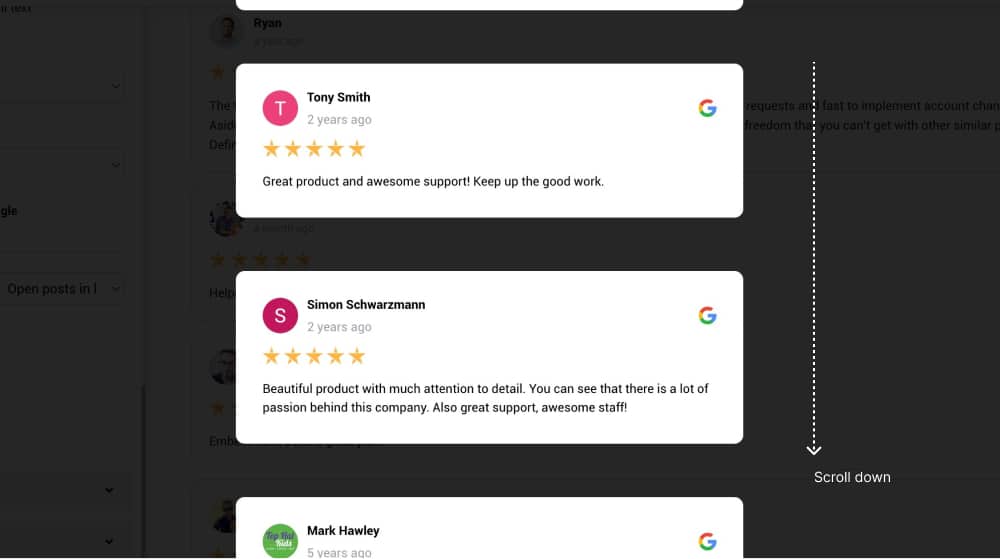 The vertical lightbox is the perfect way to showcase your reviews or photos in a captivating way that will engage your visitors.
With its adaptive design, you can be sure that your content will look just as great on any device.
Try out the vertical lightbox today, and let us know what you think.
We are excited to see how this new feature will enhance your UGC widget experience! Enjoy!