You are reading this because you know how powerful Instagram is, right?
Huge companies like Nike, Starbucks, and Coca-Cola obviously dominate this space. It seems like they don't have any issues with getting engagement and results from their Instagram activities.
But what about small businesses?
The truth is that you don't need to be a large company to gain value from Instagram.
Actually, now more than ever the platform allows small businesses to compete with the big guys. Remember the various features and resources that Instagram introduced during the Covid-19 pandemic?
So, how well do you use Instagram to attract new clients? Is your strategy working so far?
How can you capitalize on all of the new Instagram features and updates?
We have put together top Instagram marketing tips for different business sectors. Whether you are new to Instagram or you are a marketer just looking to improve your company's online presence, consider these tips a good place to start.
Find your industry and check out what we have prepared for you:
Why you need Instagram marketing for your business?
Our introduction didn't persuade you, and you are still considering whether you should dive into Instagram marketing?
Let the statistics speak for themselves:
83% of Instagram users use the platform to discover new products and services, while 80% decide whether to buy a product or service based on how delighted they are with the company's presence on Instagram.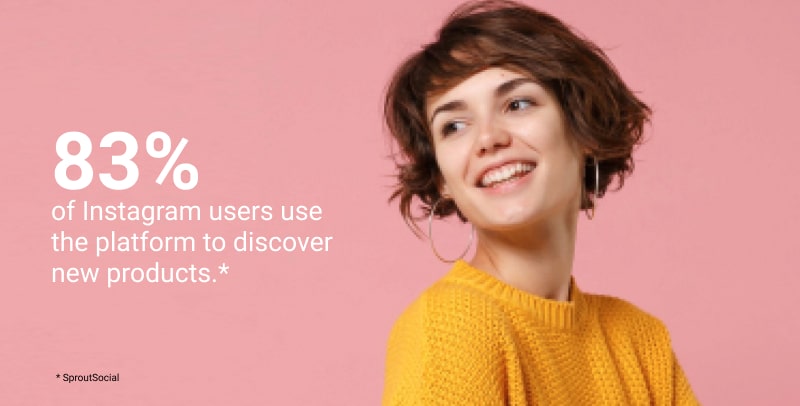 Convinced now?
Top benefits of Instagram marketing for small businesses
Before we proceed, just a quick reminder of the benefits why you need Instagram marketing ASAP:
1. Improves sales: Many users use Instagram to purchase a product online, thanks to the numerous Instagram shopping options available that can boost your social commerce.
2. Advanced targeting options available: You can advertise to people by age, interests, behavior, and location (same as Facebook ads).
3. Performance tracking: Professional dashboard with in-depth metrics to discover Instagram insights and trends, access to new tools to help you run and build your business, educational resources, etc. This is a more advanced version of the Instagram analytics tool.
4. Extra features for Business accounts: Small business stickers and CTA buttons.
5. Greater brand-followers relationship: You can gain plenty of engagement on your posts without having to pay for it.
6. Photo-centric oriented: Instagram is comprised solely of photos and videos accompanied by text (not mandatory). People mostly remember what they see more than what they read or hear!
7. Wider audience reach: With 1 billion monthly active user accounts on Instagram, the opportunities you have to show your products to new audiences are endless.
Top Instagram Marketing Tips for Automobile Brands
Here are some tips to make sure that you get the highest value from this social media platform and encourage more customers to walk through your doors.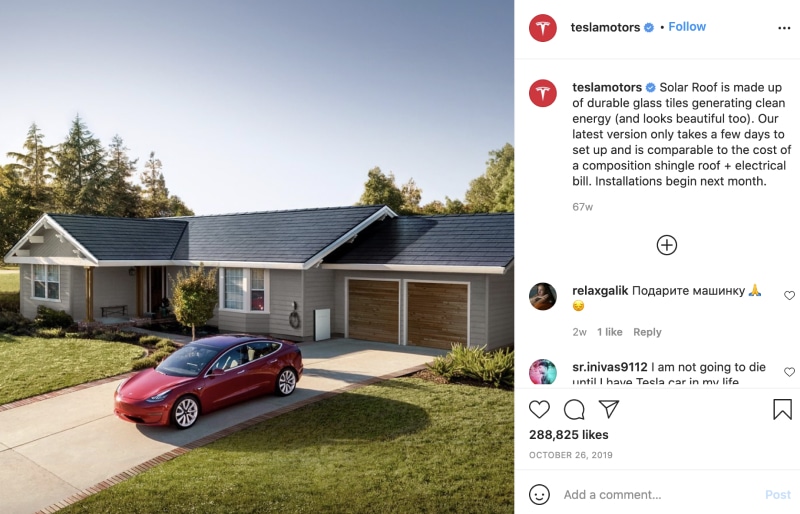 Use relevant and trendy hashtags
Instagram posts with hashtags have more engagement compared to posts that don't include them. Hashtags boost the optimization of your content and discovery. This is why every post for cars should consist of an engaging Instagram caption and few relevant hashtags.
Here are some examples of popular car sales hashtags you can add to your posts:
#carsales
#cars
#carsforsale
#cardealership
#usedcars
#autosales
#carsofinstagram
#cardealer
#auto
#carlifestyle
#automotive
#carstagram
#instacars
Please have in mind to limit the usage of the hashtag to maximum of 10 hashtags that are only relevant to your Instagram image or video.
Show user-generated content
Is there a more authentic post than social proof?
Create Instagram posts or Stories from real people that use your products or services. Let your target audience feel what it is like to drive your cars every day.
User-generated content is one of the most effective ways to convert your buyers into advocates for your brand. Give it a shot!
Use Instagram Live
This feature is definitely useful for car dealers. Adding posts and letting users like or share them should not be your priority. Instead, use Instagram Live to engage with your Instagram audience directly.
You can run some Q&A sessions with your followers, provide them with the information they want to know, and help them move on to the next stage of their buyer's journey.
Never use stock photos
Let's be real—visual storytelling sells cars, but not if you use stock photography. If you are selling these cars, there is no need to use random images from the internet, right? With stock photos, you will probably end up with photos already seen on every blog, article, and car post all over the internet.
Take shots of your own cars or even videos and post these instead. Give the vehicles creative, bold backgrounds, play with angles, and make bright photos. Include employees, potential customers, and clients into the shots with their big beautiful smiles, and just watch the impact this can have on your brand. You can even consider hiring a professional photographer for this.
Use a mixture of Instagram content
Although Instagram live is a must-have feature in the automotive industry, consider using Instagram feed posts, stories, IGTV posts, and Reels to create different types of content.
Here are content suggestions:
New car deals and promotions
Tips for car service and maintenance
Common questions on vehicle troubleshooting
How-to content
The latest trends in the industry
Top Instagram Marketing Tips for Food Brands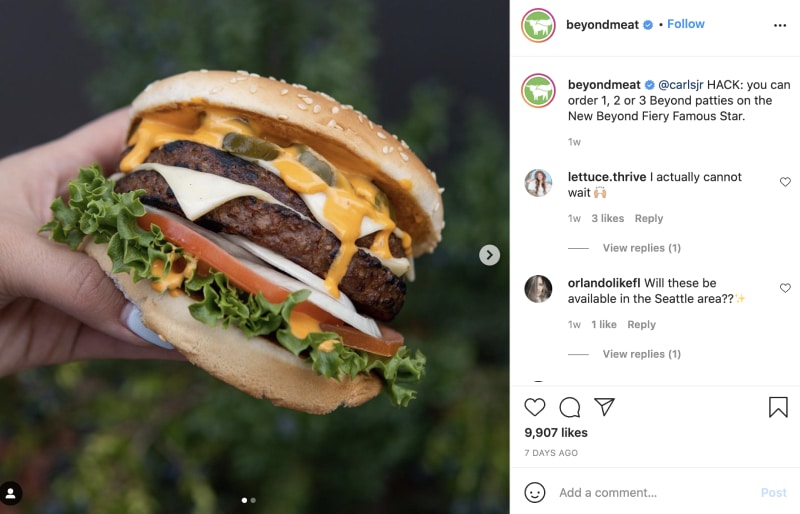 Restaurant owners, here are some tips on how to get new followers on Instagram, and drive hungry people through the door.
Invite a food blogger
Invite a food blogger with a large following to visit your restaurant, try your food post about it. You get a considerable amount of brand exposure to an interesting foodie audience at almost no cost.
How big of a following should you be looking for? A good rule of thumb is between 30k-50k followers. However, don't be surprised when they asked to be paid for their service.
Use Instagram Stories for a sneak-peak
Instagram Stories is a must. Consumers love feeling like an insider, and this functionality will provide them exactly this. Give them a sneak-peek at what is going on at your restaurant behind the scenes. It will serve as the perfect teaser.
Don't neglect relevant hashtags
Take part in national food holidays by using relevant trending hashtags, like #nationaldonutday, #pancakeday, #pizzaday, etc. Don't underestimate the use of local hashtags to get even more exposure.
Here are the most trending restaurant hashtags you should include in your posts (when relevant, of course):
#restaurant
#food
#foodie
#foodporn
#instafood
#dinner
#bar
#foodlover
Use retargeting ads
Retargeting ads on Instagram are a great restaurant marketing method to attract consumers who have visited your website. Use eye-catching photos of menu items for retargeting consumers. Next time they're hungry, they will unconsciously have your restaurant in mind.
Post before meals
Some of the best times to post food photos on Instagram are before meals. Your potential customers are hungry, and they are searching online for a place to satisfy their need for food.
Top Instagram Marketing Tips for Beauty Brands
Social networks like Instagram and the beauty industry go hand in hand. Beauty brands have one of the most-followed, engaging accounts on Instagram.
Here are some easy tips for mastering the art of social selling on Instagram:
Create How-to tutorials
Most of the beauty content on Instagram is product-centric, but it also adds value for their audience.
Despite showing your latest collections, educate followers using how-to videos and tutorials to show your new products in action.
Instead of creating long in-depth tutorials, use Instagram Live, Reels, or Stories to develop entertaining, bite-sized videos that users can watch on the go.
Show user-generated content
Here we go again. Beauty brands know that their followers are their best advocates. This makes user-generated content the bread and butter of the beauty industry.
Encourage your followers to tag themselves in photos or videos when to show how they use your product. It will serve as a free social proof and deal maker for skeptical customers. As a result, your online reputation will be improved, too.
---
FYI: Embed Instagram widget automatically with the social media aggregator and UGC platform by EmbedSocial. Click below to try it for free: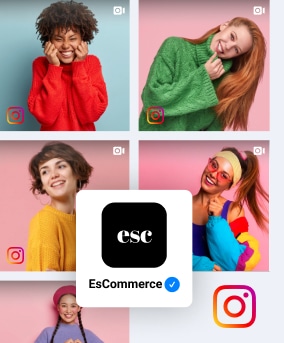 Embed Instagram widget on your website automatically!
Try EmbedFeed and display Instagram content from your feed, mentions, or hashtags on your website.
All PRO features | Cancel any time.
Organize giveaways and contests
Another way to create buzz and hype around your collection is by organizing giveaways. This way, you will reward the current clients and encourage new ones.
Contests like tag-a-friend and frequent giveaways that encourage UGC are effective strategies to introduce your brand to entirely new audiences instantly. This gives them a reason to stay engaged, and look forward to your next post.
Run influencer marketing campaigns
Working with Instagram influencers is often a good strategy. The influencer gains free products and fees, and you will get introduced to highly engaged audiences. Make sure their posts feel organic and compellingly demonstrate your products.
Use Instagram Carousel Ads
This type of ad allows you to share from 2 up to 10 ten images or videos that your followers can see by swiping through.
No matter if you are selling skincare, makeup, or other beauty items, the carousel format is the perfect way to pinpoint the product line you want to advertise to your target audience.
Top Instagram Marketing Tips for Retail Brands
Retail brands are the cornerstone of economies worldwide. The growth of technology has forever changed how they operate, making Instagram a spectacular place for retailer brands.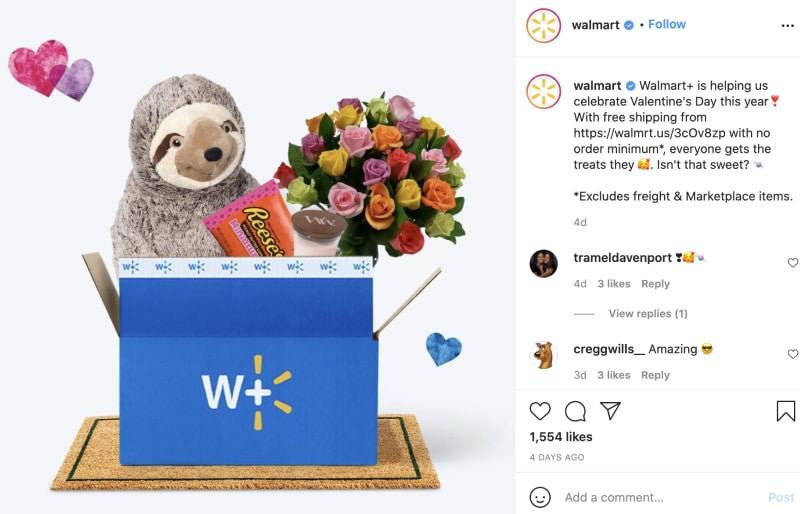 Here are some tips to achieve your sales and brand awareness goals by using Instagram:
Use Instagram checkout
Instagram checkout made it so easier for people to purchase in just a few taps without leaving the Instagram app. For you as a retail brand, it comes as a more seamless and secure way to sell products directly on the Instagram app while reducing the cost for it.
If eligible, don't hesitate to open up an Instagram Shop with checkout using Commerce Manager or eCommerce platforms like Shopify or BigCommerce.
Try the Live Shopping for users to shop in real-time
The process of using Instagram live shopping is straightforward – add up to 30 products from your collection on live streaming. When going Live, pin the product you are talking about so viewers can get to know it along with its characteristics. If a user likes it, they can tap on it to view the product details page and buy it.
Focus on creating Instagram Stories
Use this feature as much as possible to create engaging content. Use stickers, GIFs, and emojis in stories to get a lot more visibility than plain images, try catchy Instagram Story templates. Even 15-second video clips can do the work.
Post stories every day to stay fresh in the minds of your followers and potential customers.
You can also include sponsored ads promoted through your stories.
Invest in paid Instagram ads
Sponsored ads on Instagram are simple to use and very effective method. You can choose the demographic, area, location, age, and even the specific interests of the users that will view your ads. Then, place a direct link on the ad to navigate the user wherever you want them to go (landing page, blog post, product page, etc.).
Add Shop tab to your home screen
The Shop tab provides you with a simple way to allow customers to browse through all of the posts that contain product tags. To activate the Shop tab, you need to create at least 9 shopping posts and tag up to 5 products per single-image post.
You can tag products from new and existing posts from your Instagram business profile. Ensure that every tag is placed on the correct product, so shoppers know which product the tag refers to.
Top Instagram Marketing Tips for Fashion Brands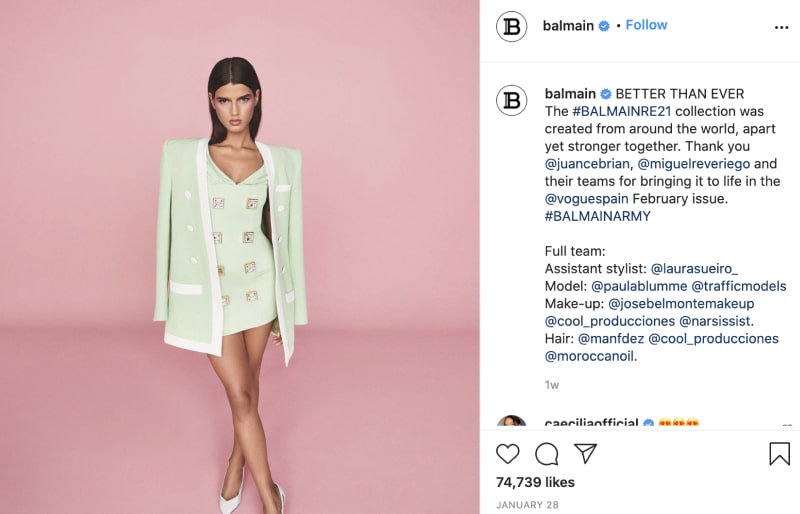 If you are a smaller fashion brand that struggles to stand out from the crowd of huge retail beasts, consider these tips:
Invest in high-quality photos
Instagram is the realm of beautiful photos. As a fashion brand, you are expected to show high-quality resolution photos on your Instagram profile, too. We are not talking about your profile picture only. Nobody will engage with blurry, low-quality images. If your mobile camera is not good enough to make your photos stand out, consider buying a professional camera or hiring a photographer.
Let your pictures tell a story
Create photos that are telling a story and challenge people to get a higher engagement on Instagram. For example, a simple picture of shoes won't say anything to anybody. In parallel, a picture of a man wearing the shoes while trying to tie the laces is already some kind of story. It's reliable content that shows everyday situations that consumers can connect with – we all tie our laces, after all.
Hire an influence to promote your brand
Top fashion brands on Instagram use influencers to promote their products. Why shouldn't you do the same? Don't just pick a popular influencer. Find an appropriate one that is relevant to your brand. That is, if you are a sports clothing store, don't reach out to an influencer whose favorite clothes are dresses and heels.
Focus on the influencer's engagement rate, not only on their number of followers (there is a chance they are bought).
Make your Instagram account shoppable
Unless you provide a direct opportunity for Instagram users to shop, they will just stare at your product and like them. That's why it's crucial to make your Instagram shoppable. You can create CTA buttons by attaching a clickable link to your Instagram bio with a free Instagram link in bio tools. Or, consider adding a Shop tab on your profile, use Instagram Checkout and product tagging, Live Shopping, Instagram Shops in Explore tab, Shopping in Reels, etc.
Engage and repost their photos
Now that you understand the need for good photography and shoppable options, the next step is to engage with your Instagram followers. Create contests and giveaways, like their stuff, and comment on their pictures. Show them your gratitude and appreciation by reposting a photo with your product in it (ask for permission first). As a bonus, the Instagram algorithm will position you higher.
Over to you
Think of the Instagram platform as an extension of your small businesses. The more present and engaging you are, the more potential customers you will get. It's a win-win!
Please have in mind that we are constantly expanding this guide. Can't find your industry on this list? Want to add some relevant 'Instagram for business tips that can give value to other brands? Want to share your Instagram marketing strategy?
Drop us a line, and we will be happy to add more helpful tips that our readers will benefit from.
---
FYI: Embed Instagram widget automatically with the social media aggregator and UGC platform by EmbedSocial. Click below to try it for free: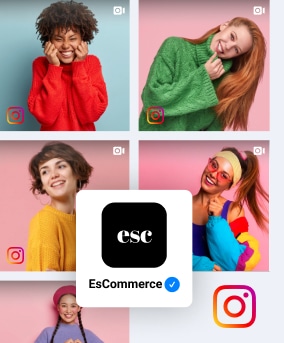 Embed Instagram widget on your website automatically!
Try EmbedFeed and display Instagram content from your feed, mentions, or hashtags on your website.
All PRO features | Cancel any time.