For the past two months, the EmbedSocial team was busy to meet all your requests and needs for online reviews management.
Since launching EmbedReviews in August, we've been overwhelmed by the acceptance of the product and the need to grow it even further.
To get a simple understanding of the latest changes, I recorded a video so you can easily digest all new features:
And in more details, here are the main new features in EmbedReviews 2.0:
Combo Feed
Finally! This was one of the long-awaited features and we finally build it. From now all our EmbedReviews users will have the chance to create one review feed from multiple sources.

Schema.org snippet code
If you want to improve your SEO and increase CTR of your search results in Google, adding star snippet next to your web page search results will do the job for you. In this version, EmbedReviews offers a custom average rating code that you can place in your code along with the reviews widget and get the star snippet in the Google search results.
Respond to Facebook reviews
This feature is extremely useful for agencies that manage multiple Facebook pages. You can respond directly to reviews and do this just from a single page.
Moderation
The system allows you to manually remove reviews that you will never show on your website. You can use a global moderation and navigate to the main Moderation section where you can deselect the reviews that you do not like. Or, you can moderate the reviews when actually creating the reviews feed.
Custom Reviews
This feature allows you to submit reviews manually. You can easily fill a form and submit all your reviews on the EmbedReviews platform. You can furthermore use these reviews and create a combo feed that you can embed on your website.
Multiple Autoresponders for a Facebook Page
In this version, we introduce an option to create multiple autoresponders for the reviews posted on your Facebook page. This means that you can set up an Autoresponder that will be more suitable for the 1 or 2-star reviews and other Autoresponder with different copy that will reply to the reviews with 4 or 5 star.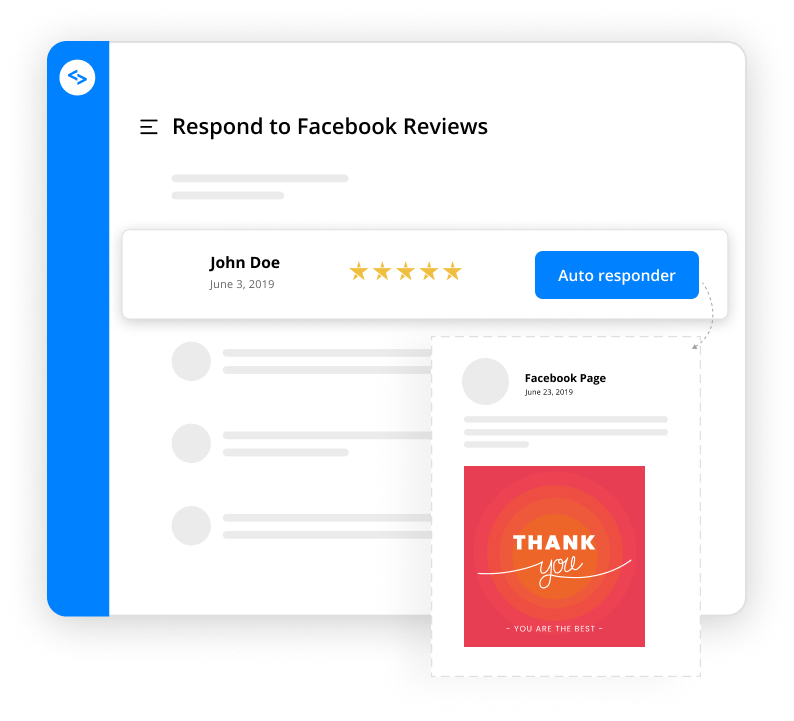 I would love to express my gratitude to everyone who submitted their requests for new features and we truly encourage you to do that more often.
We will continue to grow our platform and together with your help we will solve problems and save tons of resources in your everyday activities around social media.
Go ahead, login to your EmbedReviews account and start using these amazing features.
Or if you still do not have an account start a free trial.
Again, for any questions feel free to chat with us.
Happy embedding!